Little Life Box Review September 2018
Little Life Box is a Canadian subscription box that gives you the opportunity to sample and experience new green, organic and health conscious products in a convenient and fun way that saves you money. Little Life Box kindly sent us this box to review.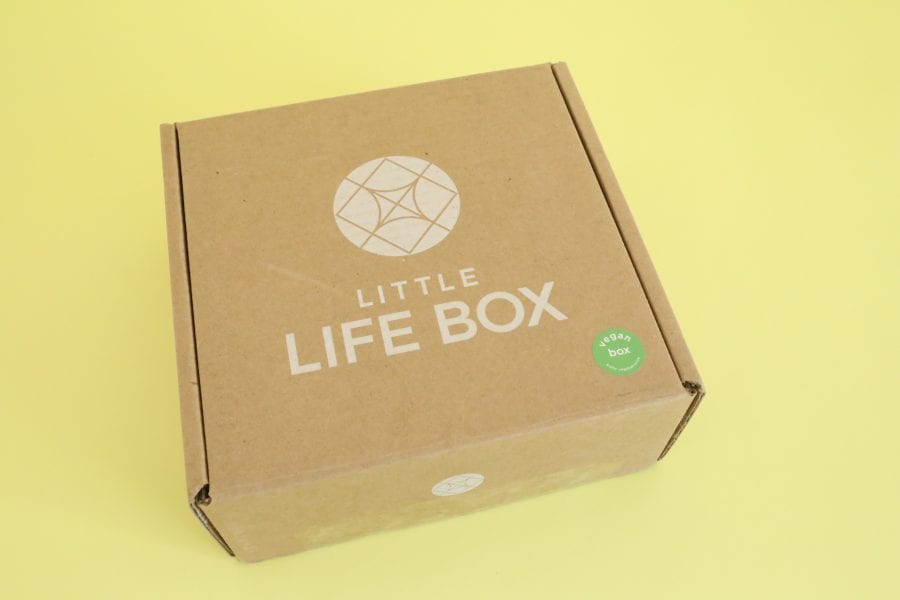 Subscription Details
Canadian Subscriptions:
Choose from either the Original Box or the Vegan Box
Month to Month, 3-Month or 6-Month subscriptions
Shipping is $5 per box
US Subscriptions
Quarterly Subscription = $25 per box
Annual Subscription = $90 (4 boxes pre-paid)
Trial Box = $27 (one time purchase)
Here's a closer look at the items we received this month…..
Sisu Ester-C Powder
Excipient-free and with no added colours, flavours or sweeteners, Ester-C® Powder helps to strengthen your immune system, alleviate allergy symptoms, encourage the growth and repair of body tissues and maintain the integrity of bones, gums and teeth. This flexible powder is enhanced with antioxidant bioflavonoids from citrus fruits and mixes easily with water or fruit juice so you can personalize your dosage.
Wow! Two full-sized jars of Sisu Ester-C Powder. This is exciting. I am very familiar with this brand and the product itself. It is the best-researched form of buffered vitamin C and I am always looking for ways to get more Vitamin C.
Pranin Organic Balance & Glow Smoothie Booster
Here we have 2 samples from Pranin Organic which is a brand I have never tried before. We received Balance & Glow and Revive & Rebuild.
Balance & Glow: PureFood Berry Banana Smoothie Booster is a whole-food organic nutritional booster powder formulated by a Naturopathic Doctor. Berry Banana Smoothie Booster is naturally flavoured with organic, whole strawberries and bananas, and is high in Vitamin C, B-Vitamins, Vitamin D, and Zinc.
Revive & Rebuild: PureFood Raw Cacao Smoothie Booster is a whole-food organic nutritional booster powder formulated by a Naturopathic Doctor. Every serving is an excellent source of organic magnesium, calcium, Vitamin D, and B-Vitamins.
Redmond Earth Paste
Here we have 2 packages of Earth Paste samples. Each package has 4 different flavours – Cinnamon, Lemon Twist, Peppermint & Peppermint with Charcoal.
Earthpaste delivers all the benefits you expect from a toothpaste without any chemicals or unnatural additives. It's toothpaste unlike any other you've experienced — you'll see the difference on your brush and feel the difference in your mouth.
The Future is Bamboo Toothbrush
Here we have a bamboo toothbrush to go with our toothpaste samples. I am always happy to receive the essentials, you all know that, and this would definitely be considered an essential. I will add it to my travel bag.
Yummi Bears Organics
We received 2 packages of Yummi Bears Organics – Vitamin D3 & Vitamin C. They are made with natural fruit flavours and colors and are a great way to get a vitamin boost.
Maison D'Herbes Hemp Tea
Now this is something I haven't received before – Hemp Tea. They describe it as a cup of purple rain, the perfect tropical infusion, will make your taste buds sing.
Ziya Soul Hibiscus Clay Mask
This hibiscus clay mask is the gentlest mask Ziya Soul offers. Hibiscus and rose gently exfoliate the skin. Hibiscus can naturally fade age spots and remove dead skin.
GoGo Squeez – Apple
This is the only item in the box I'm not excited about. For some reason I just can't warm up to these squeezable fruit snacks. But…..they make a great addition to lunch boxes and are great for road trips.
Oleiva Olive Oil
Here we have a small sample of olive oil which is a kitchen staple and will definitely be used.
Omega 3 Liquid
Lastly we have a sample of Omega 3 Fish Oil which is something I don't use simply because it is sourced from fish.
Little Life Box Review September 2018 – Final Thoughts
Little Life Box has always been a favourite but I feel like the September box is missing something. All the items are useful but I'm not overly excited about them. This is strictly a personal preference and I am sure some subscribers will love this month's box but for me it's not one of my favourites. But on the other hand I am pretty happy to have received 2 full-size jars of Ester-C Powder and will probably use it on a daily basis for the next couple months. Little Life Box is still one of my favourite Canadian subscription boxes and it's a really great way to test out and discover new health products.
XOXO