Little Life Box Review Summer 2022
Little Life Box is a Mother-Daughter owned seasonal collection of items that offer a healthier choice alternative to everyday items. Every season you get to discover 8-12 healthy items (skincare, beauty, snacks, wellness and more). The box is valued at minimum $80 including shipping and the Seasonal Subscription box is vegan friendly. They kindly sent us this box for review.
Subscription Details
If you want to try Little Life Box, you have two options: subscribe for one season at a time at $49.95 per season (you can cancel anytime, and shipping is free) or pay $179.80 annually ($44.95/season) so you will receive one box every three months. (All prices are in Canadian dollars.)
Each LLB box includes a welcome card with that box's season with a message on the back and an itemized list, in both French and English languages, of products found within the box with their corresponding values in Canadian dollars.
Here's a closer look at the Summer Little Life Box…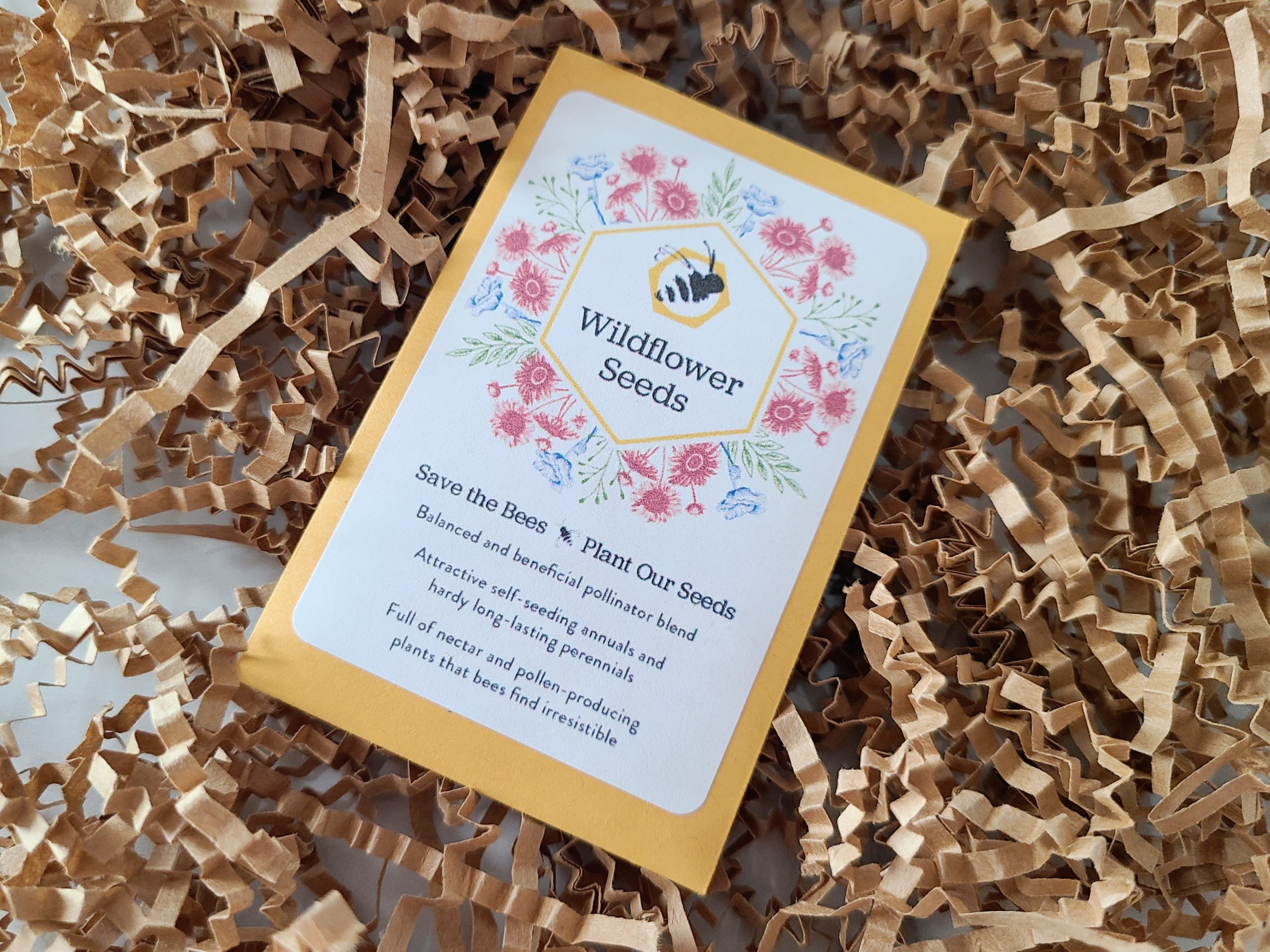 Bee Pollinator Mix – Made By Bees ($5.00)
Recently I learned that a lot of "wildflower seeds" that are sold at stores can be from outside of Canada. Meaning, that by planting these wildflowers, we could be actually planting seeds from invasive species that could do more harm to our environment than good. Fortunately, the mix from Made By Bees within this season's box looks to all be plants that are native to our region. I also love that inside the mix is a combination of perennials and annual flowers. It will be so nice to enjoy the perennials for years to come.
Body Milk – Caprina ($10.00)
This is the brand that my nana used for years and years. She was first introduced to it when she lived in Montreal for a time; low and behold, the company is from Quebec. The smell of it absolutely makes me think of her. As my family has been using it for years, I can confirm that it is very moisturizing and a perfect lotion for dry skin and my prairie climate.
Bath Bomb ($9.00)
I cannot describe how excited I was to see this bath bomb from this company inside. They are made in Manitoba and from an absolutely wonderful small business. The owner puts her heart into all her products and only uses the best ingredients. This bomb is called 'Let's Celebrate!' and is inspired by all of life's celebratory moments. It smells like an actual margarita and is so large that it can be cracked in half and stretched into two separate uses.
Sesame Snaps Chia and Vanilla ($?)
Included within the Little Life Box are (I should say, 'were' because I've already eaten all of them at the time of writing this) 3 packs of Sesame Snaps with Chia and 1 pack with Vanilla. These little crunchy snaps were crispy and delicious. They were easy to throw in my purse and a great snack for on the go.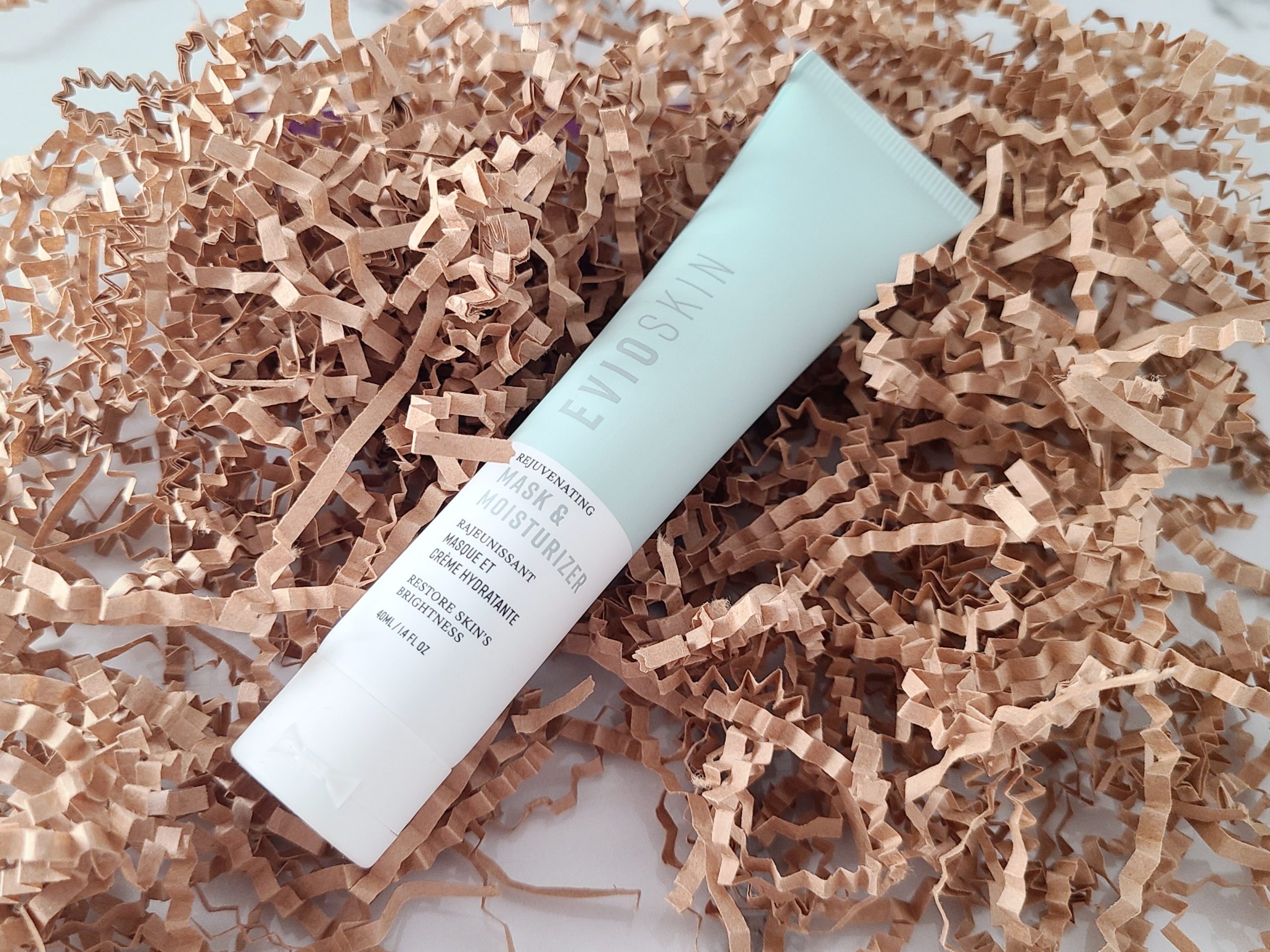 Rejuvenating Mask & Moisturizer – Evio Skin ($22.00)
I have yet to see a 2-in-1 mask and moisturizer before, so I was very excited to try this one out! It can be left on overnight as a moisturizer or as a wash-off treatment mask. Both uses left my skin glowing and bright. It was gentle on my skin and had a cooling sensation on my skin. I also really appreciate that this is an ethical, cruelty free, toxic-free, vegan product. It's nearly safe enough to eat… nearly.. Please don't eat it.
Scented Soy Candle – Mrs. Meyer's Clean Day ($6.00)
I had no idea that Mrs. Meyer's even made candles, and just thought of them as a cleaning product company! I love their products already, so I was happy to see this candle – knowing it would be made of the very best products. The scent of lavender fills the room in moments, and with a 12 hour burn time, we'll be able to enjoy it for a long time!
Hair Revive Elixir – Earth Harbor ($35.00)
Coming in as the most expensive item in the box, the beautifully fragranced hair revive elixir from Earth Harbor is also the most luxurious within the Little Life Box. Suitable for all hair types, and created to fortify, nourish, and revive dull or damaged hair – aka, my hair (especially in the summer). So often we see skincare products that are trying to make the highest quality products, so it is so nice to see a company make hair products that are natural, ethical, vegan, cruelty-free, sustainable, fair trade, etc. I can't wait to see if my hairstylist notices how amazing my hair looks after adding this to my routine!
Cream Lipstick – Laritzy ($11.00)
I am such a makeup girlie, but I had never heard of this company before! Mineral oil free, paraben-free, vegan and cruelty free – If only large makeup companies would follow suit! I received the shade Taffy within the LLB box, which is this gorgeous shade of Nude with peach undertones. It has a lovely satin finish and is so moisturizing. I think it might become my summer go-to lipstick!
Luxurious Body Buffer – Life Candy ($5.00)
Call me crazy, but I often use just a bar of soap in the shower. I have pretty sensitive skin and found that it was just easier to keep my wash routine simple, so I haven't had a loofa in years! This body buffer should create a beautiful lather and exfoliate while using – i'm excited to expand my shower routine!
Wellness Tracker – Vivoo ($?)
Also included in the box, and I think because a price was not provided that it may be a bonus item, was a Vivvoo at home urine test strip for nutrition and lifestyle advice. Apparently it tracks 11 key wellness parameters based on your urine and then tells you what you should be doing to improve your overall health. I'm excited to try and see my own results!
Little Life Box Summer 2022 Review – Final Thoughts
This was my first box from the Little Life Box and I can tell it's already going to be one of my favorite annual subscriptions, in fact, I wish it came monthly! I'm excited to try new products, which most of them are Canadian made, that I may not have heard about before. The owners, Susanne and Chelsea, have done a fantastic job of curating products that will improve my life, or act as an alternative product than ones that may be harmful to animals, the environment or our selves, for example. I can't wait to see what goodies I'm in store for in the fall!
Kylie Smith – https://www.kyliesmithable.com