Little Life Box US Review Winter 2017
Good morning everyone! I hope everyone had a wonderfully restful Labor Day weekend! I know I did! Last floating trip on the river, time spent with family and friends, and of course, amazing snacks and items to try! This is a Part 1 of a 2 Part review on the Little Life Box! This is a seasonal box for the United States and monthly for Canada. It has all different elements throughout to use for every aspect of your life. This blog review will go over their Winter box for 2017.
Vegan Rob's Asparagus Chips
One of the first items that I saw in the bag were the Asparagus Chips by Vegan Rob's. They are ruffled super grain chips that are Gluten-Free, Non GMO, Kosher, Vegan Friendly, AND they taste great!
Sometimes you just want an nice crunchy and semi-salty treat, but you don't want the calories or the heaviness of a regular bag of chips.
These give you the taste that you're looking for without the guilty!
Karen's Naturals Freeze Dried Fruit
What else could be better but another healthy snack?! I love how many snacks this box came with!
I have been hankering for some dried fruits lately! It gives that little bit of sweetness without having to give in to that Snickers bar!
There are no additives, no preservatives, and no added sweeteners!
Green Tea Primer & LaRitzy Lip Liner
Other items that are SO much fun to get in boxes are make up products! I love trying new and HEALTHY make up products.
This primer is 100% vegan and I love how smooth it is on my face. It was able to keep my foundation in place the whole day.
This lip liner is a beautiful shade of mauve. It would compliment ANY skin color and it glides on smoothly!
Bodipure Keratin Gloves & Socks
You know, sometimes you just need a pamper day! This is one of the most enjoyable items in this box!
This has gloves and socks with nail strengthening and skin nourishing cream!
It was so much fun to put these on my feet and hands for 20 minutes and then give myself a mani and pedi! My skin and nails felt and looked great afterwards!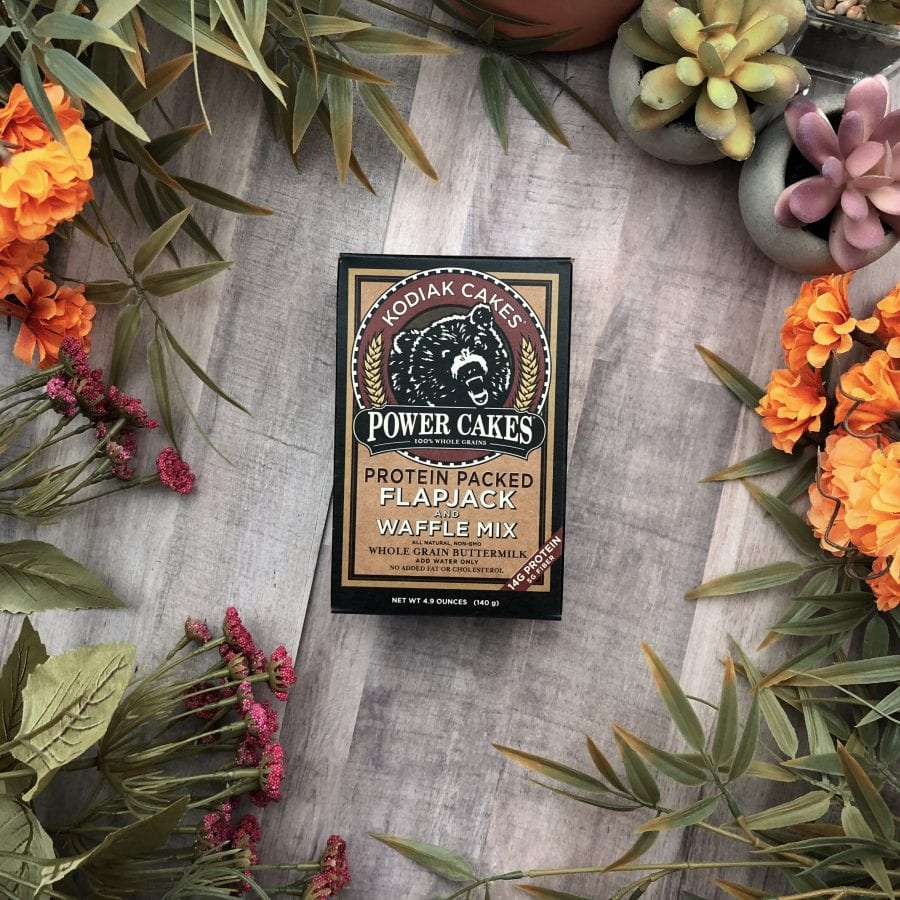 Kodiak Cakes Power Cakes
This was something that was very unique to receive in a box! Waffle mix!
It looks absolutely delicious! I am hoping that this coming weekend I will be able to make these for breakfast with juice, coffee, and some fruit on the side!
This is just the right size for two people and it is a perfect taste test before buying a whole box.
Sometimes our lives become so busy that we aren't able to plan out when to take our vitamins or make a good meal!
I know working 10-12 hour days can be difficult, but I loved having these on hand for a quick fix for my hangry-ness and that little boost that our daily vitamins are supposed to give us.
These are a good option for those days that we are in a hurry.
High Octane Tea
You all know my love for tea! This company has just reached its awesomeness level for me!
This aromatic blend of young hyson green tea, peppermint, lime, and pomegranate will bring back memories of lounging on a beach, or maybe whatever memories you have left of college. Either way, their Pomegranate Mojito Green Tea & Blue Lady Tea is an amazingly refreshing blend, great for any time of day.
Bobo's Mini Coconut & Veggie Go's
To top off this already amazing box are these awesome treats! There are those days that you miss the snacks of your childhood, but you might not miss the calories, the preservatives, or the amount of the snacks.
These are perfect for those days that you are nostalgic for some cookies and even fruit strips! Great to throw in your purse!
Little Life Box US Review Winter 2017 – Final Thoughts
Thank you so much for stopping by and reading Part 1 of my review for Little Life Box! The seasonal box is $25 a season or you can get the deluxe box with $45! This has so many items that you will be sure to fall in love with a new products!
You'll receive 8-12 healthy items (snacks, skincare & lifestyle items) and a mix of samples and full-size products in every box. The box is valued at $35-$70 including shipping.
Until next time, Happy Unboxings!
XOXO
Courtny – https://courtagonist.wordpress.com