Loti Wellness Box Review May 2022
The month of May, just like Loti Wellness Box, is a breath of fresh air. This month's box smells clean and fresh, and makes you want to relax. There are 7 items (including the mini-workbook), and I cannot wait to show you what I received.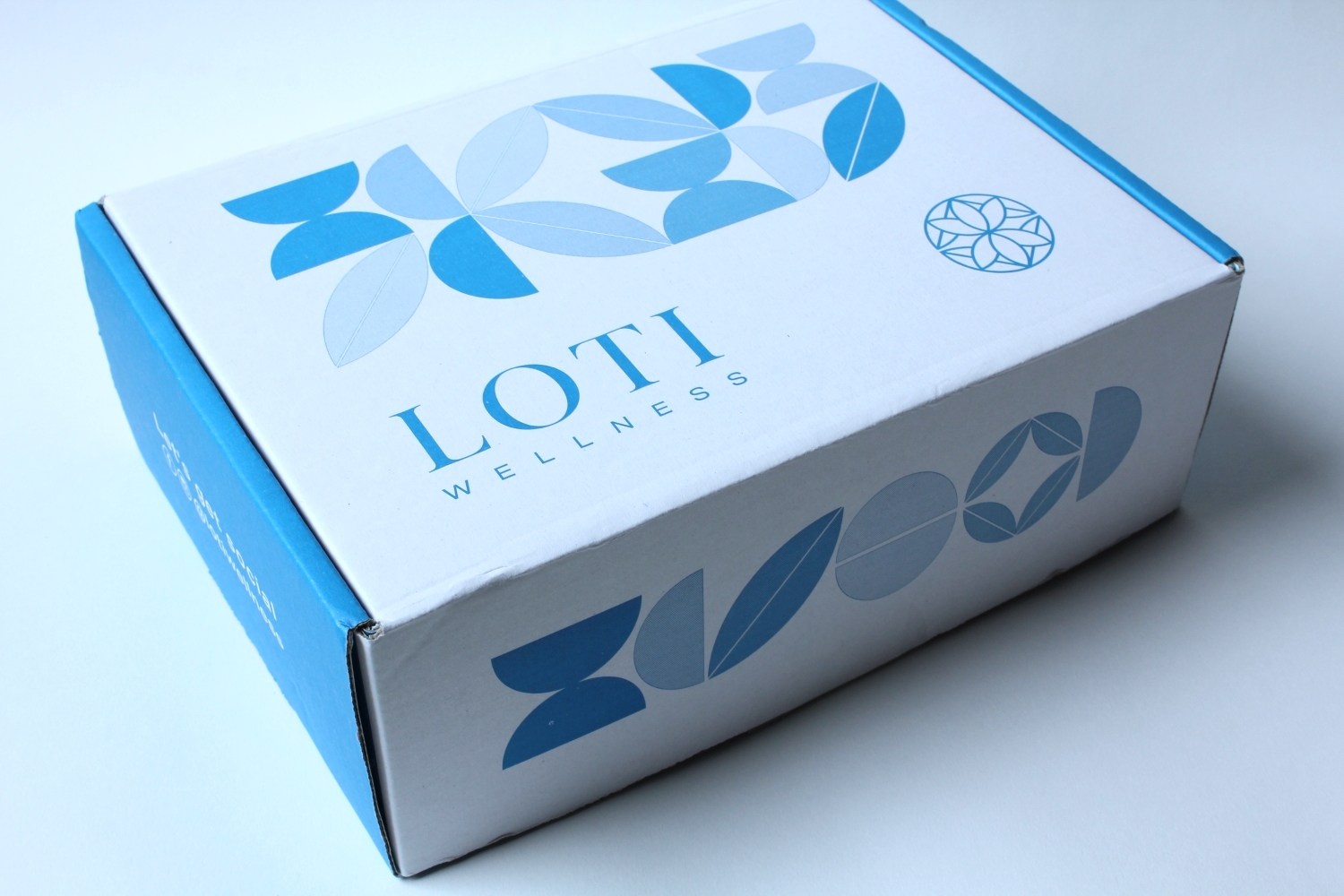 But before that, here is some information about Loti Wellness Box… It is a Canadian subscription box that has been around for over 2 years. It offers practical skills and products to reduce stress and anxiety and improve your overall well-being. With the daily stress and anxiety we are sometimes overflown by, a self-care box such as Loti Wellness is exactly what we need to keep us afloat.
Every box contains 5 to 7 quality wellness and lifestyle products to remind you to take time for self-care. There are even bonuses sometimes. With the products, there is a workbook, created by Loti, filled with therapeutic activities, and information related to the theme.
Subscription Details
Here are the different options to subscribe:
Month-to-Month – pay one box at a time with no commitment: $55.95 monthly
6-Months commitment: Billed monthly at 49.95 per box
12-Months commitment: Billed monthly at 47.95 per box
To any of these options, add $8.99 for shipping for Canada and the contiguous US (the prices shown are in Canadian dollars). Most boxes are worth over $100. If you get hooked like I am, I recommend the 6 or 12-months option since you save up to 15% per box.
Every Loti Wellness Box comes with a brochure detailing the products. There is a lot of information like the websites, prices, and even promo codes for specific items. On top of the brochure, there is also the month's theme, which is "Cultivate Care" this month.
*Loti Wellness kindly sent me this box for review.
Lavender Lotion from Grace & Stella
This is one big tube of lotion! Full size products are always a must and this one will last for a while. This lotion has a nice lavender smell, which is one of my favourite scents for body products. I often put body lotion before bed, and lavender is perfect to ease into sleep. I tried a few products from Grace & Stella and always liked them and that one is no exception.
Natural Cleansing Bar from Dr Botanicals
This is the kind of product I like to find in a subscription box. It is new, different, and good for my skin. I thought at first that it was a simple bar of soap, but it is in fact, a cleansing and exfoliating bar for body and hands. I wonder how the exfoliation process works since there are no beads or other things that could make me think of a mechanical or chemical exfoliation. The main benefits are that it moisturizes and protects against free radicals, cleanses/nourishes deeply and increases suppleness. This is a keeper.
Nail Wraps from Ma Soirée
I have always been intrigued by this kind of nail product. It is a nice surprise to receive such a product I would not have dared to buy but secretly always wanted to try. It is a small package, but everything needed for a nice look is included. There is a nail file, alcohol swab and 16 nail wraps. There are various sizes to accommodate almost every nail shape. The instructions are simple, and what I like the most, is how easy it is to remove once they do not look as good (3-5 minutes under warm water and peel off). I received the Helios design and I find the gold foil effect with the pink beautiful, and I see myself wearing these. They should last about 14 days without chipping, but since I am rock climbing, I wonder if it is going to last that long. I can't wait to try!
Clean Day Soy Candle from Mrs. Meyer's
This is the second appearance for Mrs Meyers' in Loti's box. The soy candle I received has a peony scent, which is a bit strong when you breathe in close to the tin, but the smell is pleasant. It would be perfect for the bathroom. The design of the tin is cute and will fit nicely in my smallest pink bathroom. The candle's scent was not in the booklet, so I would believe the other scents (honeysuckle and lavender) may have found their way in other boxes.
Eco-strops Laundry Detergent from Tru Earth
Those eco-trips are such an ingenious concept! It works like any other detergent with all the different machine types, but is a lot eco-friendlier, with its easily recyclable packaging and safe ingredients. The stripes are phosphate-free, biodegradable, hypoallergenic and 1,4-dioxane free. If they work as best as my favourite detergent, this might just convert me. The fact that it is from a Canadian company is also a big plus for me.
Natural Lip Balm from AnitakoOrganics
"Moisturizing and softening dry, chapped lips with this nourishing lip butter. Blended with certified flavour oil and premium oils, this lip butter provides all the benefits for deep-hydrating your lips with essential moisture."
AnitakoOrganics is a Canadian business that creates organic products like deodorants, lip balms, serums, soy candles and much more. It is my first product from this company, and I am impressed by the quality of their lip balm. The texture is silky, and it glides easily on the lips. The raspberry scent is pleasant, and it feels as if raspberries had been added to the mix.
Loti Activity – Cultivate Care Mini-Workbook
This month's workbook is all about caring for ourselves. Self-care is important and we rarely pause to assess if we are doing things right in every area of our life. Loti talks about the 8 areas we should take care of and makes us go through activities for each of them to learn more about ourselves. I love quizzes and there was one for the financial area. I had fun choosing my answer and seeing my results.
Loti Wellness Box May 2022 Review – Final Thoughts
As my review is getting to an end, I am trying to choose a favourite product out of the 6 I received, and simply cannot choose. Everything had something special, was smelling nice and will be utilized. The one that surprised me the most was the nail wrap. It is different and fun, and I love the color I got. Half of the products were from companies I had seen before in Loti Wellness Box, but I do not mind as they all have a large variety of products, and they keep surprising me with new ones. I have everything I need to cultivate my self-care in this box.
Jacynthe Létourneau – https://www.instagram.com/miss_minamie/