Love With Food Review June 2019
Love With Food doesn't just provide you with products to snack smart, it also allows you to do good!
The Love With Food subscription box by SnackNation has three different options and each includes meals donated to those in need.
Subscription Options
Tasting Box – starting at $7.99 receive 7+ surprise snacks each month and 1 meal donated to those in need
Deluxe Box – starting at $16.50 receive 15+ surprise snacks each month and 2 meals donated to those in need
Gluten-Free Box – starting at $19.99 receive 10+ gluten-free snacks each month and 2 meals donated to those in need
We were so excited to receive our first Love With Food subscription box for review and it definitely did not disappoint. We received the deluxe box and it was packed with awesome, real ingredient, no chemicals added snacks!
Here's a closer look at the snacks we received this month:
Blueberry Lemon Crispy Bites by Appleways
Our blueberry lemon crispy bites are baked with sweet blueberry morsels and have a delicate burst of lemon flavor. They contain 8 grams of whole grains, all-natural flavors, 0g of trans fat and no preservatives, making them the healthy, and delicious any time of the day snack.
Cran Lemon Zest Baked Whole Food Bar by Earnest Eats
When life gave us lemons, we mixed them with cranberries, organic oats and fruits, and baked them with almond butter for the nutritionally-packed bar you have here.
Original Fruit Leather (Apple & Apricot) by Stretch Island
Stretch Island fruit leather is NON-GMO project verified, so you can feel good about what you are eating. It's also gluten-free and kosher, people with these restrictions can snack without fear. All of the sugar in each 0.5oz package comes naturally from fruit, and each piece of fruit leather is made with 1/4 cup mixed real fruit for a purer taste.
Mini Honey Graham Bites by Nutritional Choices
Crunchy, graham-y and too good to resist, our Mini Graham Bites are not only delicious, but also rich in the whole grains that support growing bodies on the move. And, unlike other graham snacks, Mini Graham Bites are GMO-free and made in a safe, nut-free facility.
Home Cooked Slated Virginia Peanuts by Hubs
These Virginia salted peanuts are packaged in healthy single serving portions; just what the doctor ordered to help reduce weight, lower LDL cholesterol, and build strong bodies with lots of protein and nutrients. Put power in your pack and take Power Packs everywhere you go. Perfect for the trails, in your child's lunch, in your purse or on the golf course. Stockpile these peanuts for when you need a burst of energy.
Sizzlin' Sriracha IncrediPuffs by The Snack Brigade
A big, bold blend of chili garlic goodness in a wholesome, plant-based snack!
Morning Recovery by more
Think of Morning Recovery as your liver's wingman, bouncer, and bodyguard all at once. Our patent-pending formula boosts your body's natural response to alcohol, restores vital nutrients, rehydrates, and helps you feel better after drinking. All so you can work hard, play hard, and live a life without compromise.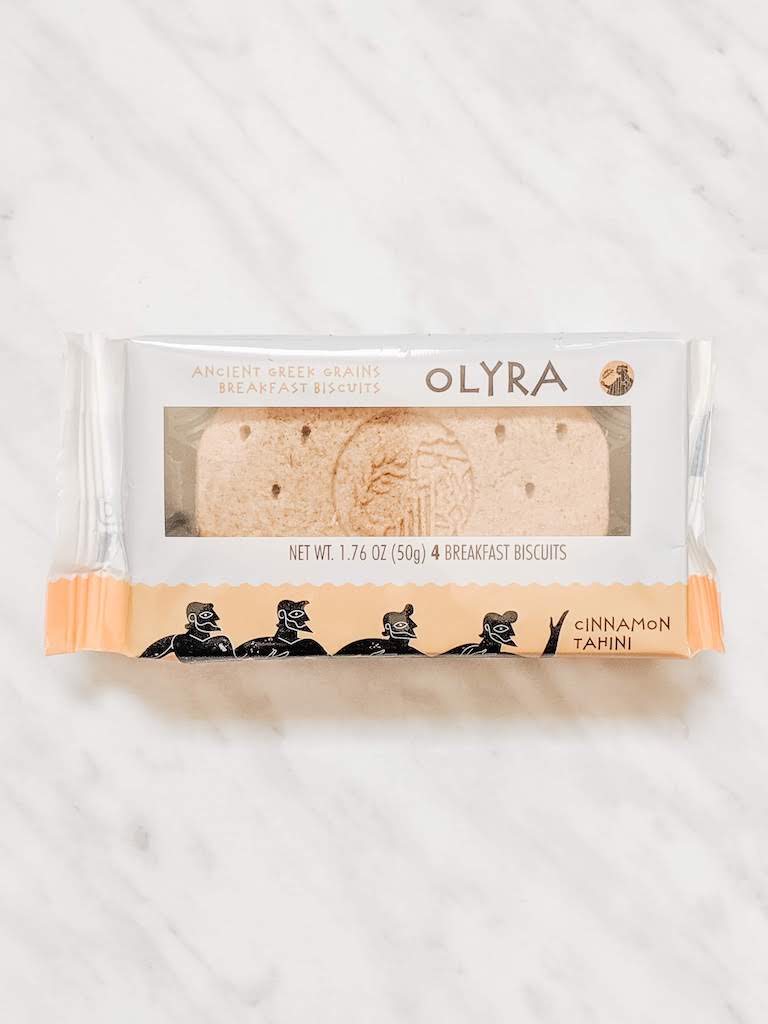 Cinnamon Tahini Ancient Greek Grains Breakfast Biscuits by OLYRA
A highly respected physical prowess among ancient Greeks was "light-footedness" and for this reason, sprint races were very popular among the masses, even more so those that took place during the Olympic Games. All the runners would prepare themselves for these athletic events, training hard every day of the week and following a special diet based on foods of exceptionally high nutritional value like sesame paste and stimulating herbs like cinnamon.
Peanut Butter Peanut Puffs by Mighty Puffs
Fun and tasty Mighty Peanut Puffs are made with just 4 ingredients. Packed with real peanut butter taste, these crunchy puffs have 5g of protein per serving, baked not fried, Non-GMO, Vegan and more!
Creme De Pirouline Rolled Wafers by De Beukelaer
Creme de Pirouline, with the trademark swirl, are filled with a decadent "premium" ingredients chocolate Hazelnut cream made from the finest cocoa. One secret to the deliciousness of Pirouline is our unique, proprietary process which slowly toasts each rolled wafer to perfection.
Salted Caramel Mini Twists by Pretzel Pete
Indulge in the sweet, satisfying crunch of Salted Caramel Mini Twists.
Lemon Crispy Bar by Simply Protein
Lemon Crispy Bars are made with natural lemon flavor and real white chocolate in a light, crispy texture.
El Nacho Cheese Spikerz by Crave N Rave
Crave-N-Rave El Nacho Cheese Spikerz are versatile little crackers made with whole grains and zesty spices. They're bite-size – with a light, crispy crunch.
Tumeric Chips by Vegan Rob's
The Tumeric Chips are a unique snack that are sure to make your taste buds smile. The crispy chips are made with supergrain rice making it good for your body.
Love With Food Review June 2019 – Final Thoughts
The June Love With Food box could not have came at a more perfect time as we begin to embark on a journey towards healthier eating! I was so pleased with the mix of snacks in the box. They were a perfect combination of sweet, salty, crunchy and chewy. What I love most about this box, aside from them giving to those in need, is the opportunity to test out new snacks without having to purchase a whole package right off the bat. My husband is super excited to try out the sweet snacks while I will be sure to try out all the salty ones. We cannot wait to see what next month's box has in store!
Amber Huffman – https://lifemadeoflove.com/