LustBox Review February 2017
LustBox is a monthly subscription for Men. Each month you will receive 4 accessories in a box to make sure you are always updated on the hottest trends and always look dapper and you can cancel anytime you want. They kindly sent us this box for review. 
Subscription Details
LustBox is based in Norway but they ship worldwide. I believe the have been around for a little while but this will be my first time reviewing the men's subscription box. The subscription process is pretty straight forward. You can either sign up for a monthly subscription or send a box as a gift. I had a quick look at some of their past boxes and was impressed with what I saw.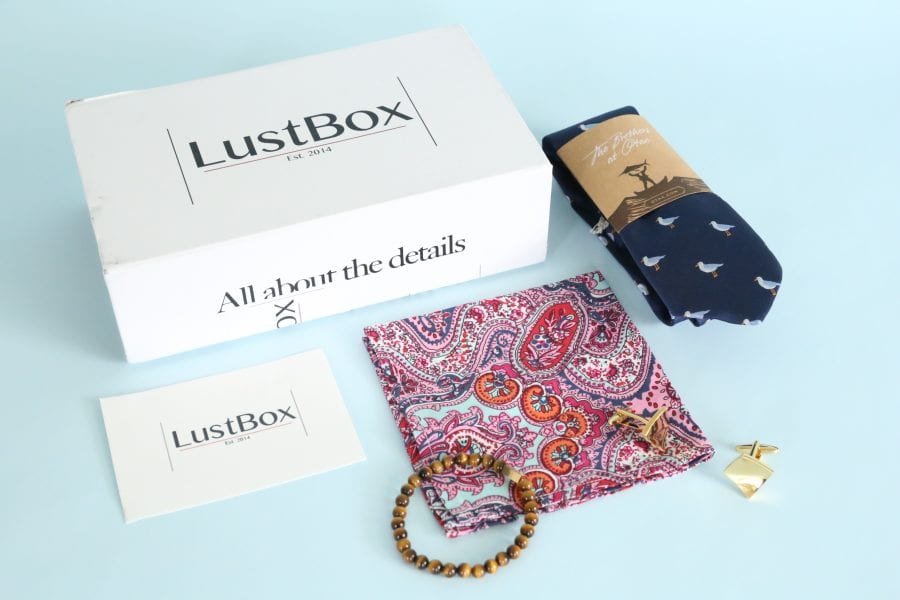 Here's a look at the items we received in the February box: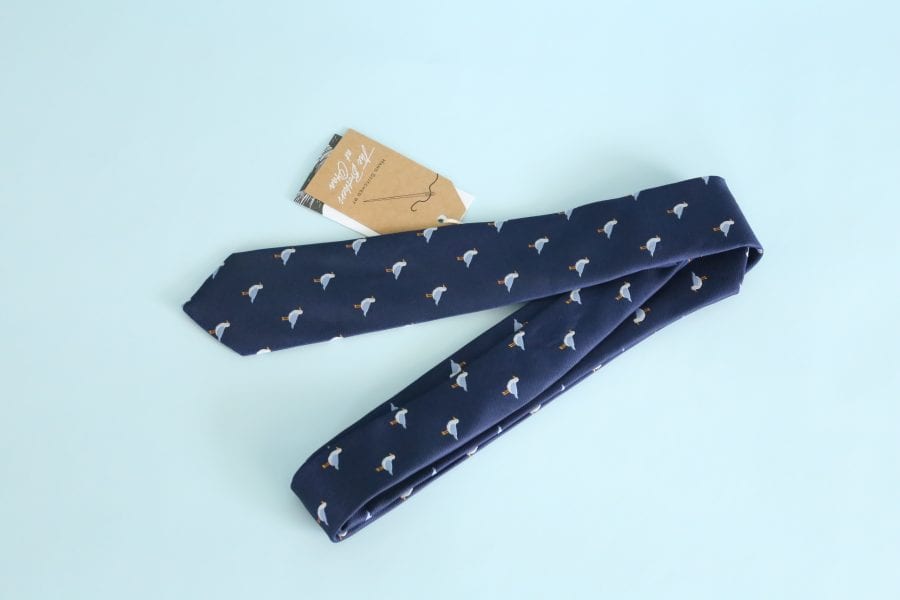 Otaa Tie
Wow! They nailed it with this tie. This is the first time I have received a tie with animals on it. I think it is a genius idea. The size of the bird pattern and the navy color scheme make this classy as opposed to cheesy. I absolutely LOVE this tie. It will look amazing with a grey suit, crisp white shirt and brown accessories.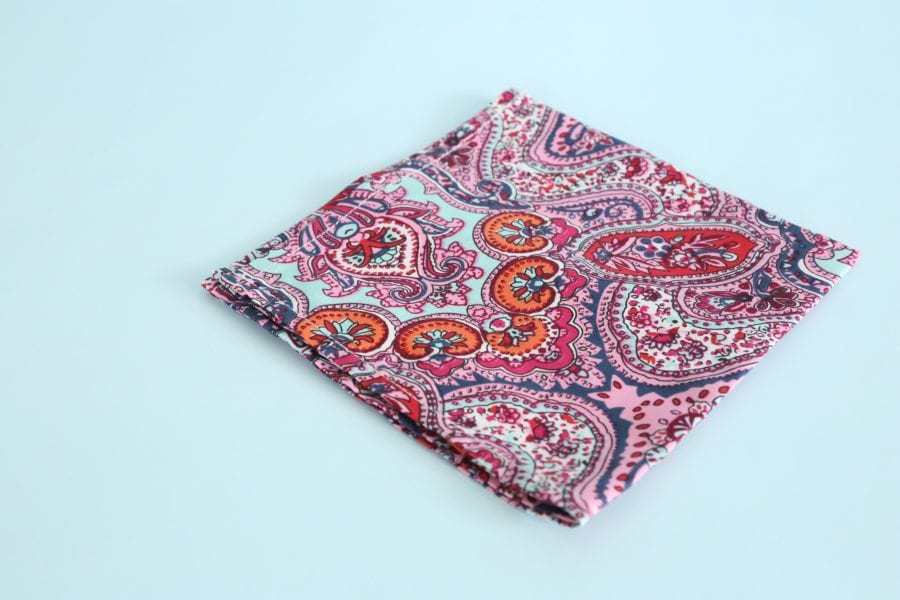 Oscar Woodington Pocket Square
I am equally impressed with the pocket square as I am with the tie. This color scheme is amazing! It will look sharp with the tie. I guarantee they will garner compliments when worn together. So far I am very impressed.
Oscar Woodington Bracelet
Beaded bracelets are the perfect suit accessory. I see them more often that I use to, and I have to say, they definitely add style to any outfit. I like that the beads on this one are smaller, and the gold accent is perfect.
My Suited Life Cufflinks
These just might be the best cufflinks I have received in a men's box. I LOVE that they are gold as they will compliment the accent bead on the bracelet perfectly.
LustBox Review February 2017 – Final Thoughts
I am very impressed with my first LustBox. I think they did an absolutely wonderful job. The curation is perfect! I would definitely give that aspect of the box a ten out of ten. All four pieces are gorgeous (if I can refer to them as that) and they go together wonderfully. I love the unique pattern on the tie, the color scheme on the pocket square and the gold accent on the bracelet. I maybe would have liked to see the cufflinks and bracelet wrapped individually, and a little more detail on the product card, but those are minor details. Overall I really love this box. I hope this is what we can expect from them every month.
XOXO
Explore.
Save.
Enjoy!
Sign up for a free account on A Year of Boxes to receive exclusive offers, be added to our monthly mailing list, and much more! We are always adding features to improve the experience for our users, from their valuable feedback!
Join Today!