Luxe Box Review Winter 2016
Luxe Box Review Winter 2016
My last couple Luxe Boxes have been really great. I was kind of worried about this subscription for a little while there, but it appears as though they are back on track. My Fall box had a really great mix of products and the value was definitely there. I like to categorize my boxes, and this one falls under "value boxes". Therefore, I like to get more than what I pay for………and that's definitely been the case with the last couple reviews.
Luxe Box Details
If you aren't familiar with Luxe Box it is a quarterly beauty subscription box where members receive a seasonal Luxe Box with 7 to 8 trial-sized beauty and lifestyle items. Products are specifically selected by their Beauty Editors. Members also enjoy complimentary shipping to their preferred address.
Here's a look at what I received in my Winter box:
LaRitzy Pro Blender
I couldn't find this product on the LaRitzy website, so I'm thinking it is either really new, or an exclusive. Nonetheless, I am SUPER excited about it. LaRitzy actually has their own subscription box, and they recently created their own line of makeup. I have always been a fan of theirs, and think this is an amazing product for a beauty box. We are off to a good start.
Elizabeth Arden Eight Hour Cream
The skincare classic that soothes, restores, calms and helps relieve chapped, cracked, dry skin. Soothes roughness, redness and minor skin irritations. Simply smooth directly on with fingertips whenever and wherever needed. Avoid contact with eyes.
This is a tiny little sample, and I kind of feel like I could get it for free at the beauty counter, but I do love the brand.
Doucce Maxlash Volumizer Mascara
Intensify your lashes with outrageous volume and length. The XL brush fiber bristles glide through the lashes evenly, coating each lash for the ultimate volume. The velvet carbon black formula enhances the lashes adding depth and dimension that creates visually fuller and longer lashes.
You all know how I feel about mascara in my beauty boxes……I love it! I'm also loving the look of the wand. I'm kind of a snob when it comes to my mascara brush, I can tell just my looking at them whether they are going to work on my lashes or not. This one definitely looks like it will get the job done.
Ella + Mila Nail Polish
All Ella+Mila polishes are 7-Free!  "What's 7-Free?" you may ask.  7-free is a wonderful thing!  It means that all Ella+Mila polishes are not only made without the 3 common chemicals found in nail polishes (Toluene, Dibutyl Phthalate (DBP), Formaldehyde), but also without 4 other very dangerous chemicals (Formaldehyde Resin, Camphor, TPHP and Xylene).  Ella+Mila polishes are FREE of these SEVEN chemicals.
First of all, how cute is this logo!! Second…..how pretty is this pale green color! I no longer use polish unless it is 7-free so I'm very excited about this one.
Cake Intensive Hand Repair Balm
This supremely hydrating formula renews and protects hands for immediate and long lasting results.
I feel like we receive this brand quite often in our Luxe Boxes and Top Boxes, but I actually don't mind. I really love this brand, all of their products smell SO good. And a heavy cream like this is a must-have during the Winter.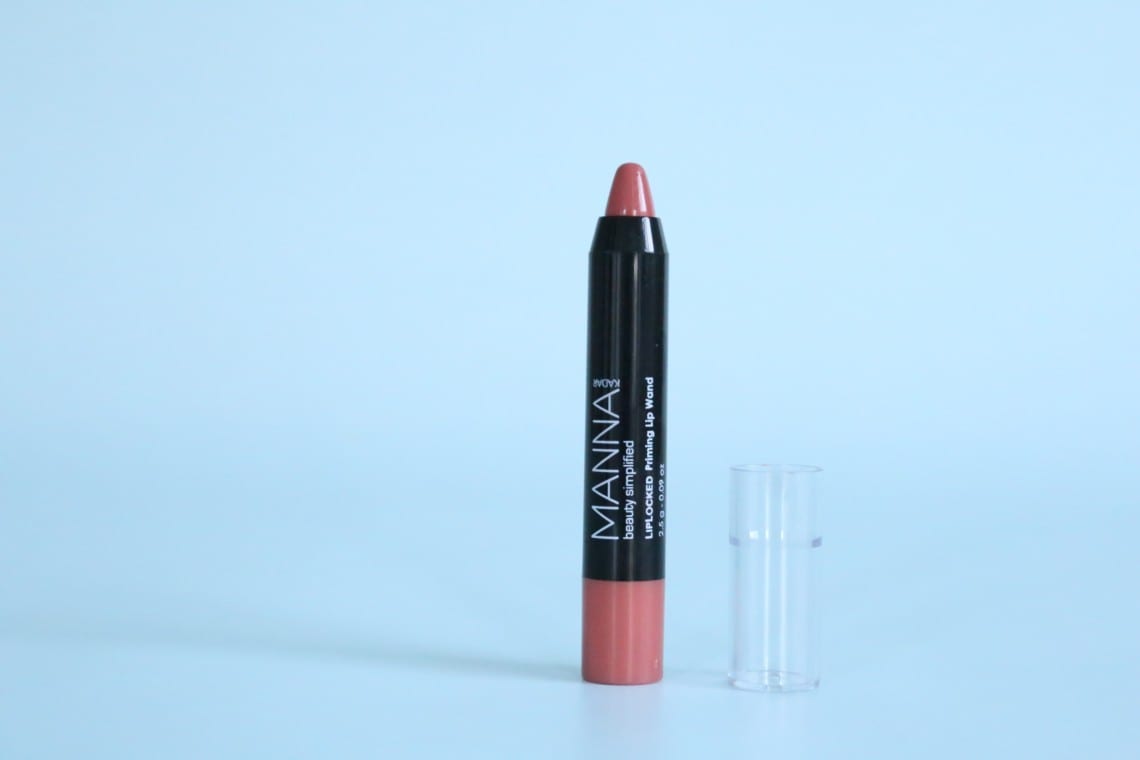 Manna Kadar LipLocked Priming Lip Wand
Manna Kadar's Priming Lip Wands are the perfect lip products to keep with you on the go and compliment any look. Available in 3 shades, J'adore, Tarte, and Joie. Smooth application that keeps lips hydrated. Pigment lasts for hours.
Manna Kadar has been in all the beauty boxes lately. I have received a few different items from their product line. But, the lip wand is a new one for me, and I am loving this color. It is a shade darker than my natural lip color so it looks very natural. It will be perfect as a daily lip color.
Style Masters Hairspray Modular 2
Medium to strong hold depending on the amount applied. Optimal shine. Residue free. Quick drying. Easy to remove.
Hairspray is one of those items that can be perceived as boring. But I actually really like receiving it in my beauty boxes.
Luxe Box Review Winter 2016 – Final Thoughts
This season's Luxe Box is GREAT! I love the mixture of items, as per usual. We got a little bit of everything, and the beauty blender was a really nice surprise. I will be using every product with the exception of the Elizabeth Arden cream. It's a small sample and I don't really like to switch my skincare products unless I have enough for at least a couple weeks. It looks like Luxe Box is back in the game…….and that makes me happy.
XOXO
Explore.
Save.
Enjoy!
Sign up for a free account on A Year of Boxes to receive exclusive offers, be added to our monthly mailing list, and much more! We are always adding features to improve the experience for our users, from their valuable feedback!
Join Today!