Luxily Boutique Box Review October 2016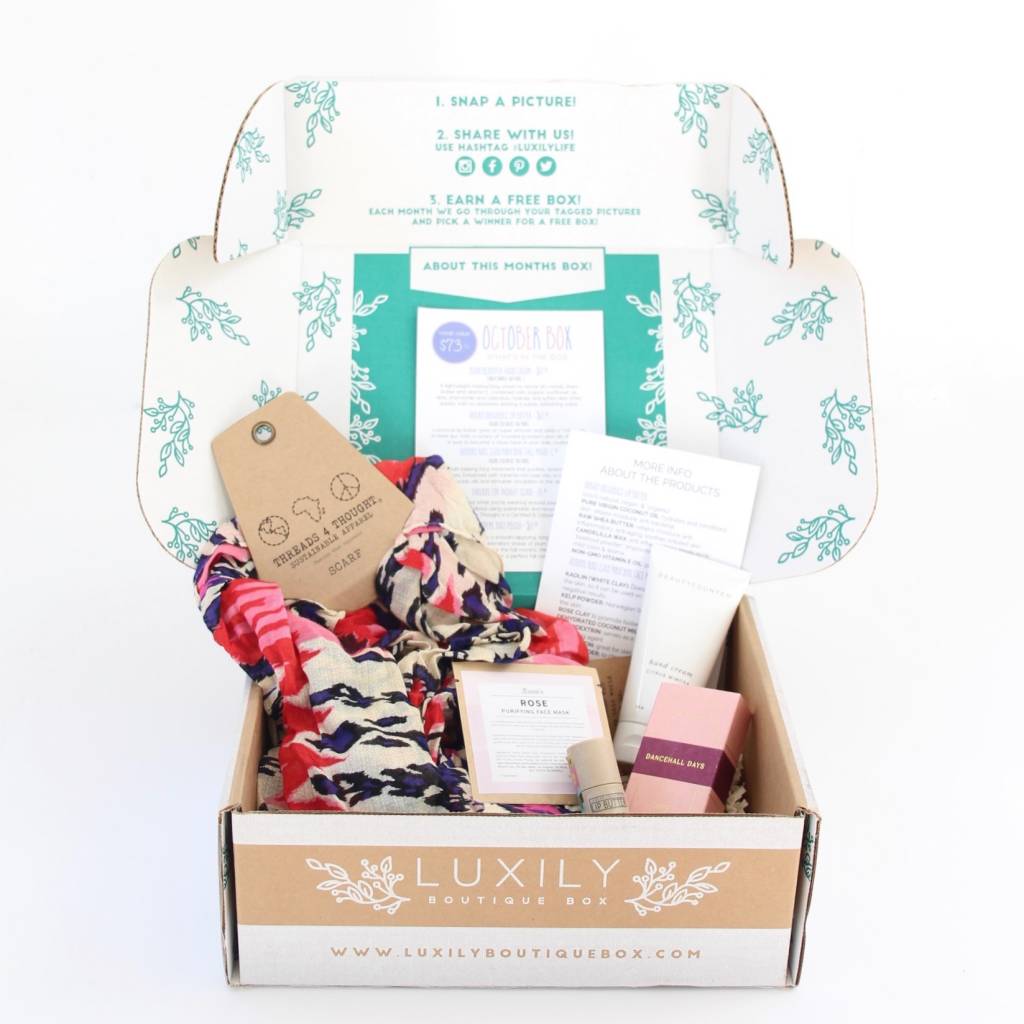 Luxily Boutique Box Review October 2016
I have been waiting for this box to arrive, and I think some of you have also. I've had a few people ask me if I was going to be reviewing the October Luxily Boutique Box, and here it is! The August box was awesome. We received the cutest little purple Swell Water Bottle, I use it almost every day. They always find the best products to include in this box, I truly look forward to it.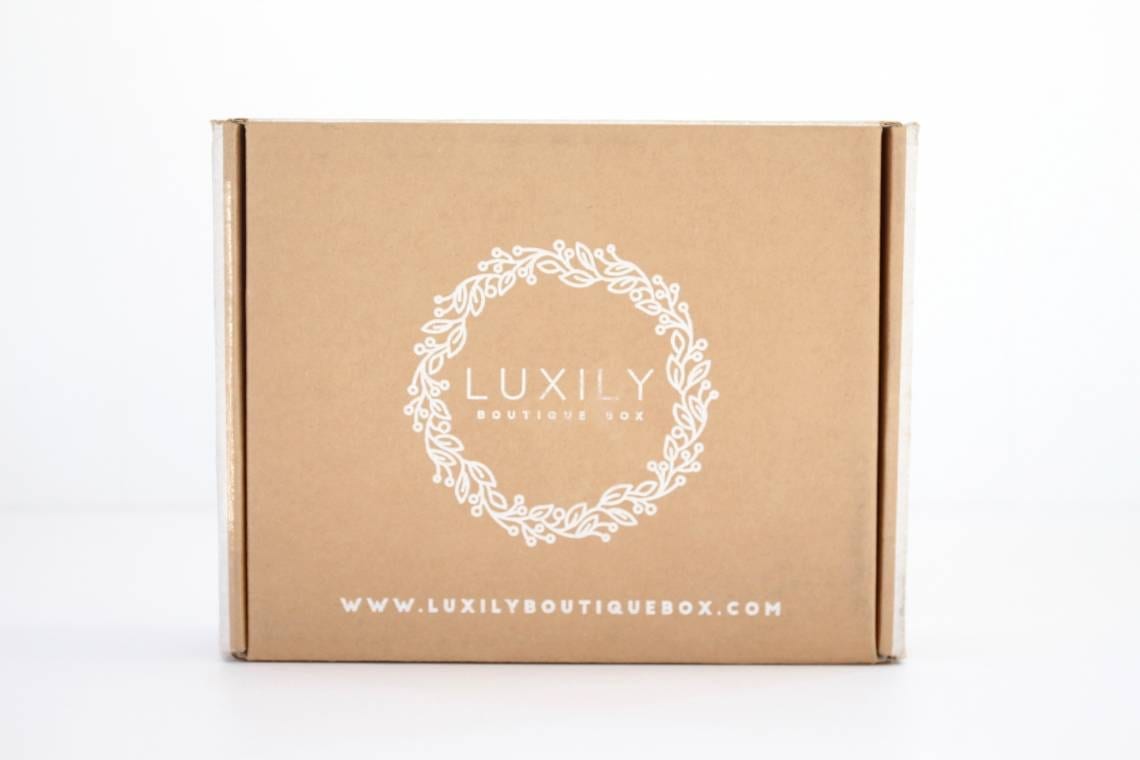 Luxily Boutique Box Details
If you aren't familiar with Luxily Boutique Box it is a bi-monthly box of full-sized surprises with the best in fashion, beauty, home! This box was provided complimentary for review.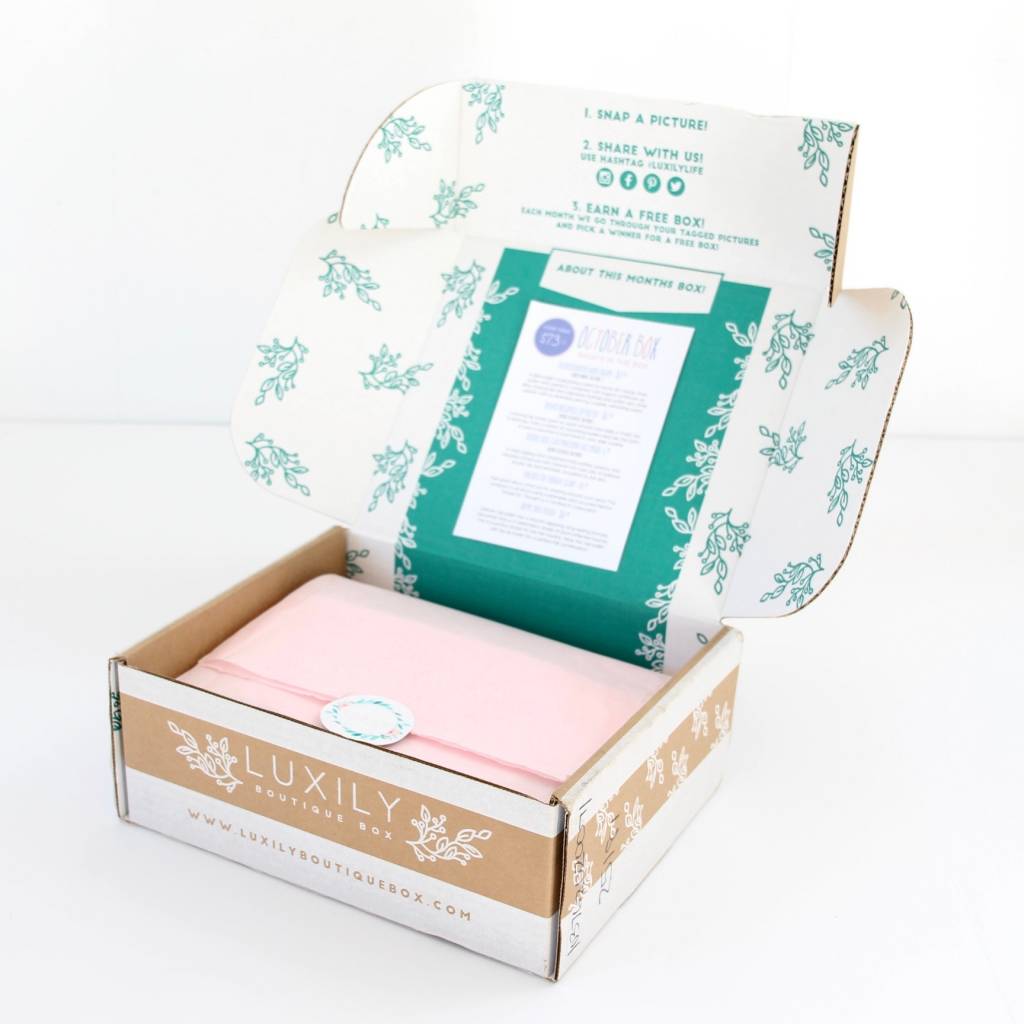 The Box: Luxily Boutique Box
Cost: $49.95 every 2 months
What You Get: A selection of the best products in fashion, home décor, stationary, and much more. There are three different subscription payment options that auto-renew at the beginning of each month. With all three options, you will receive a box every two months.
Ships to: US & Canada
Shipping Cost: FREE to US & $12 to Canada
YouTube Unboxing: CLICK HERE
Everything about this box is pretty. From the logo, to the packaging, to the website, and everything in between. I absolutely love the style, the look, and the feel.
October Theme
Our awesome October Bestie box is sure to please! Think about your best friend… and then think, THIS! This box is filled with amazing products that are sure to pamper yourself or your friend. All items (besides the scarf) are USA made and the majority of the Items are from Etsy artists. Want to spoil you or your friend? This'll sure do it.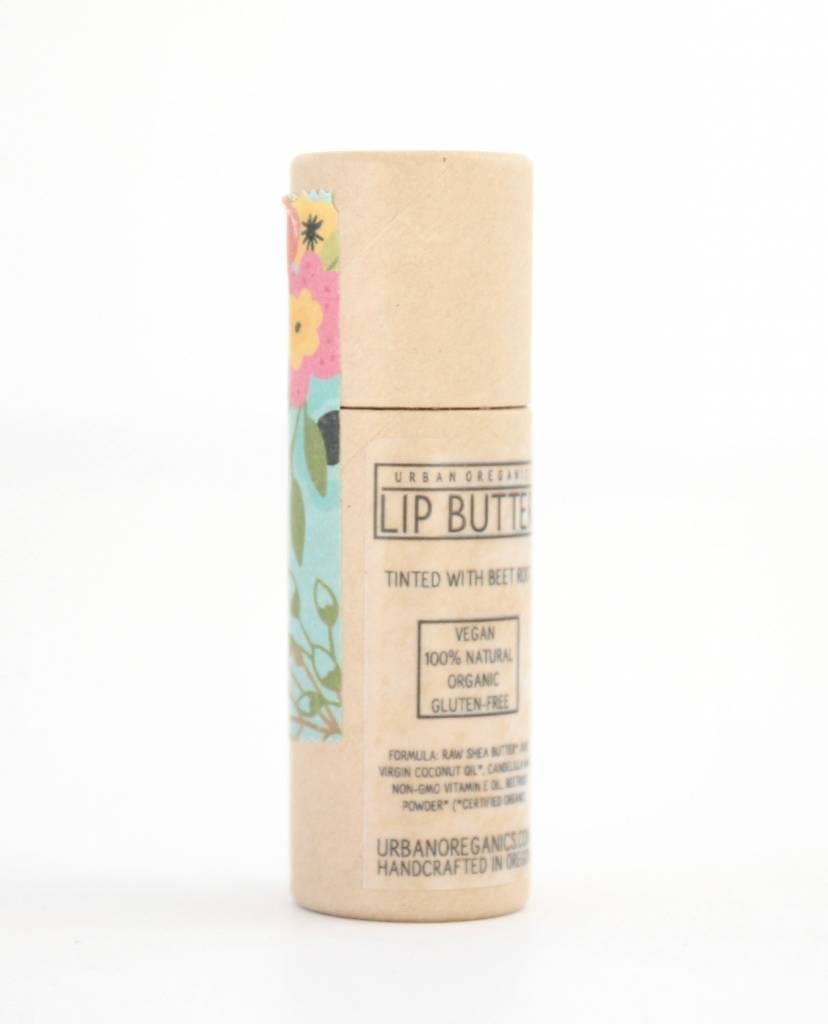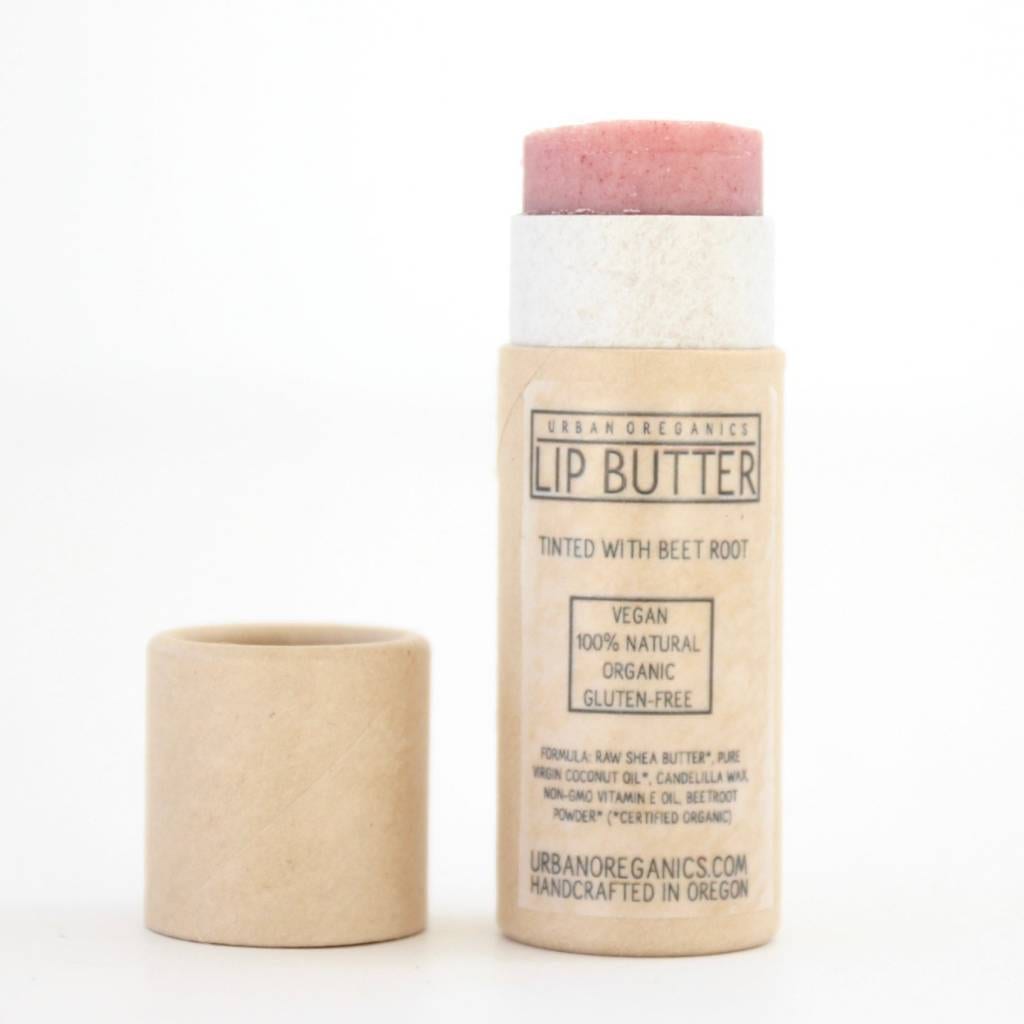 Urban Oreganics Lip Butter
Luxurious lip butter goes on super smooth and adds a mild tint to bare lips. With a variety of nourishing butters and oils, this balm is sure to become a must-have in your daily routine. 
I have a ton of lip balm, but I still get excited when I see them in my subscription boxes. I especially love this one because it is vegan and 100% natural. It is made with coconut oil, shea butter and vitamin E.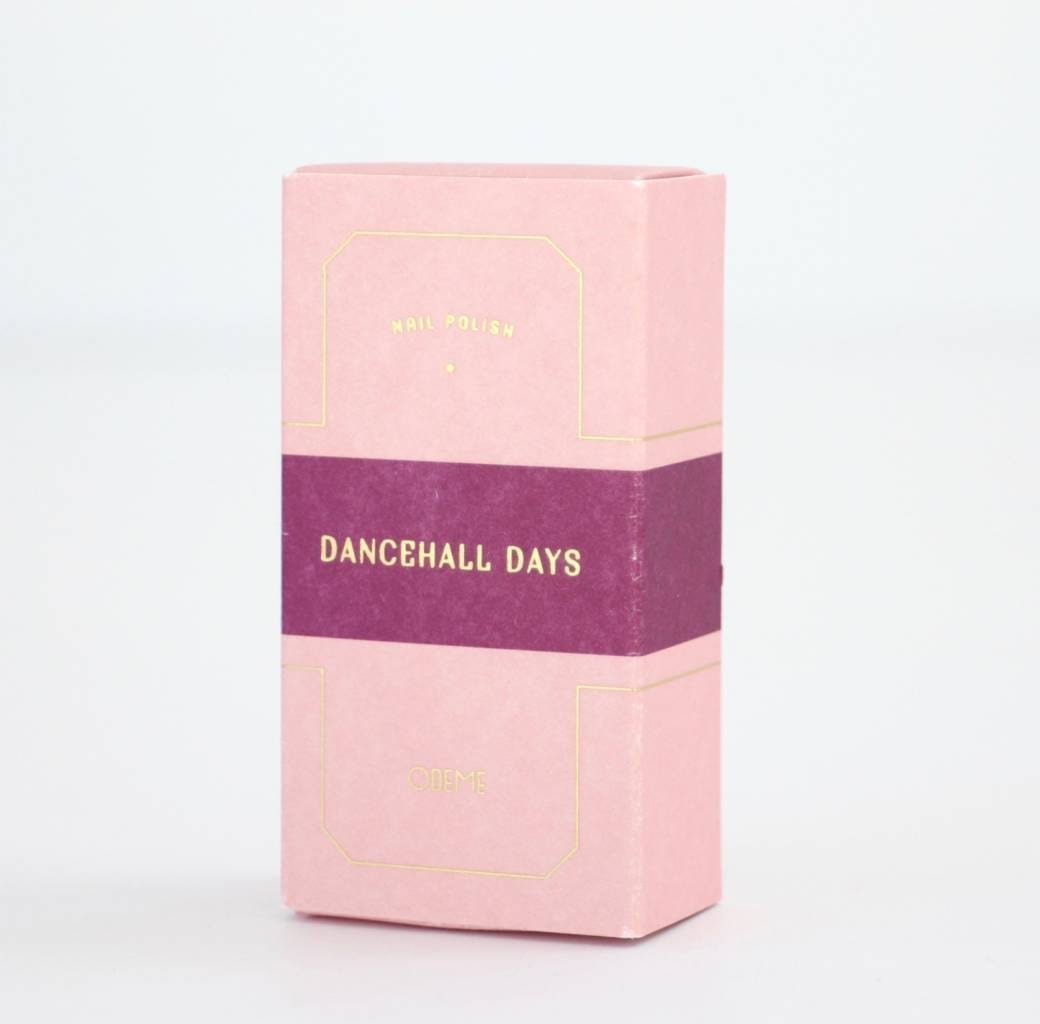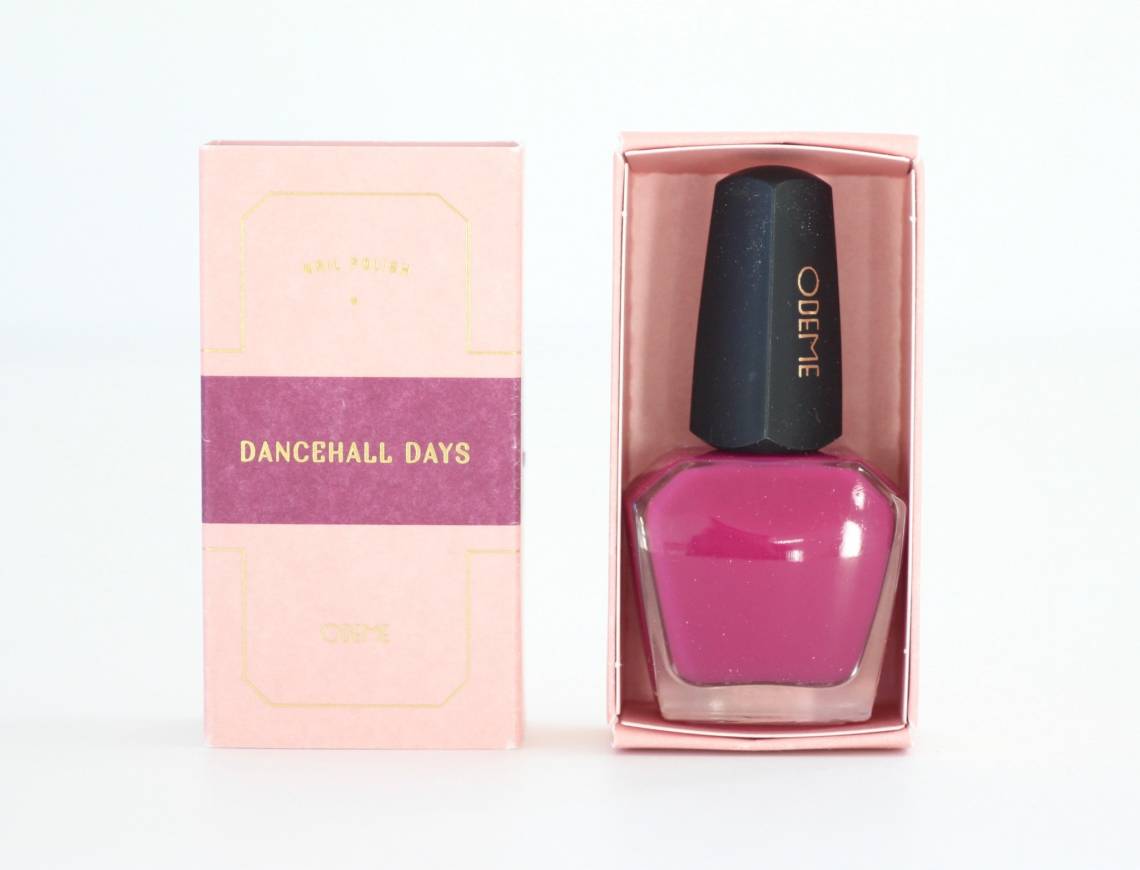 Odeme Nail Polish in Dancehall Days
Odeme nail polish has a smooth-applying, long-lasting formula. Dancehall Days is a celebratory shade of plum-inflected fuschia. This is a perfect shade for the fall months. Wear this polish with the lip butter for a perfect fall combination. 
Eeek, this color is gorgeous. Pink polish is always my favourite. I like to have a few different shades on hand and this plum version is just so pretty. This is my idea of a Fall polish.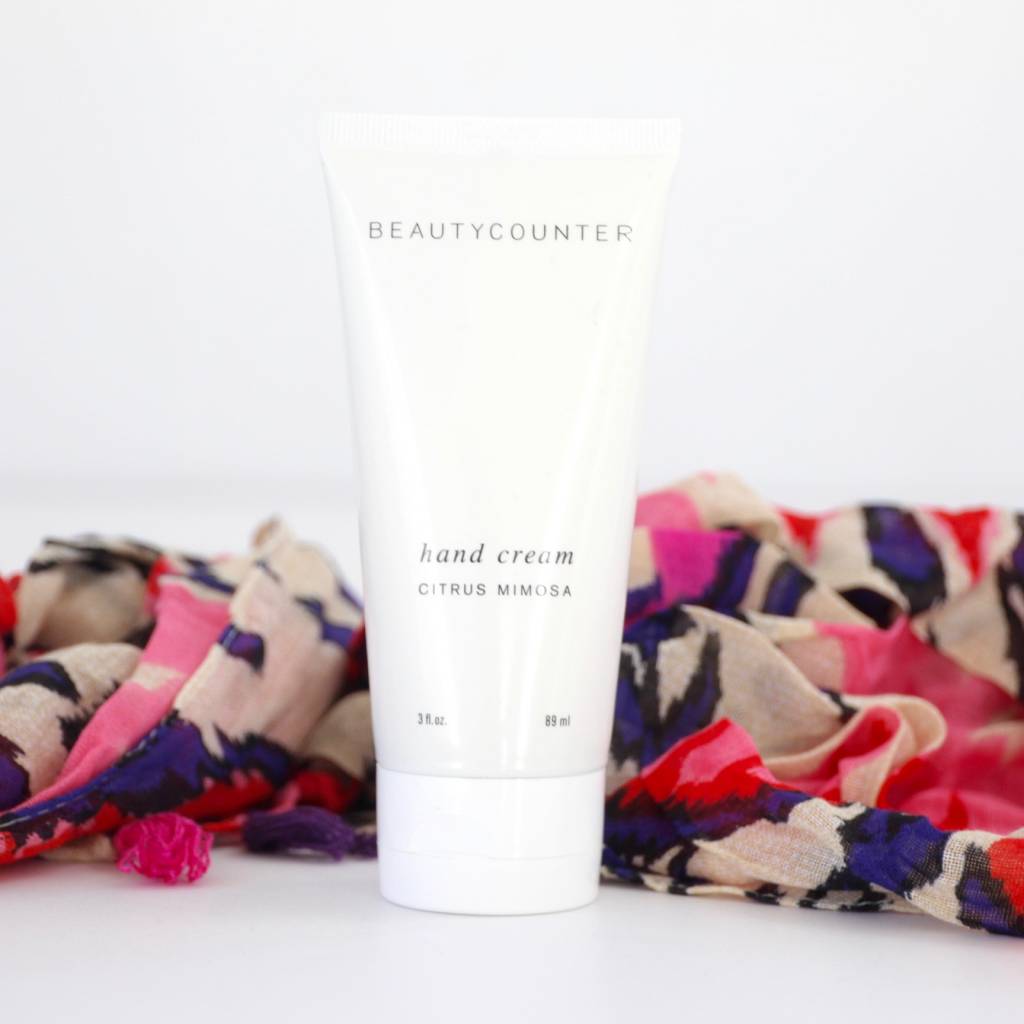 BeautyCounter Hand Cream
A lightweight moisturizing cream to revive dry hands. Shea butter, and vitamin E, combined with organic sunflower oil, aloe, chamomile and calendula, hydrate and soften skin. Dries quickly with no stickiness, leaving a subtle, refreshing scent. 
Hand cream is my friend, especially this time of year. And I've been wanting to try this brand for a little while now. I found this cream to be exactly as it is described. It dried quickly and wasn't oily or sticky. The scent is really nice and not overpowering. I will be putting this beside the sink in the bathroom.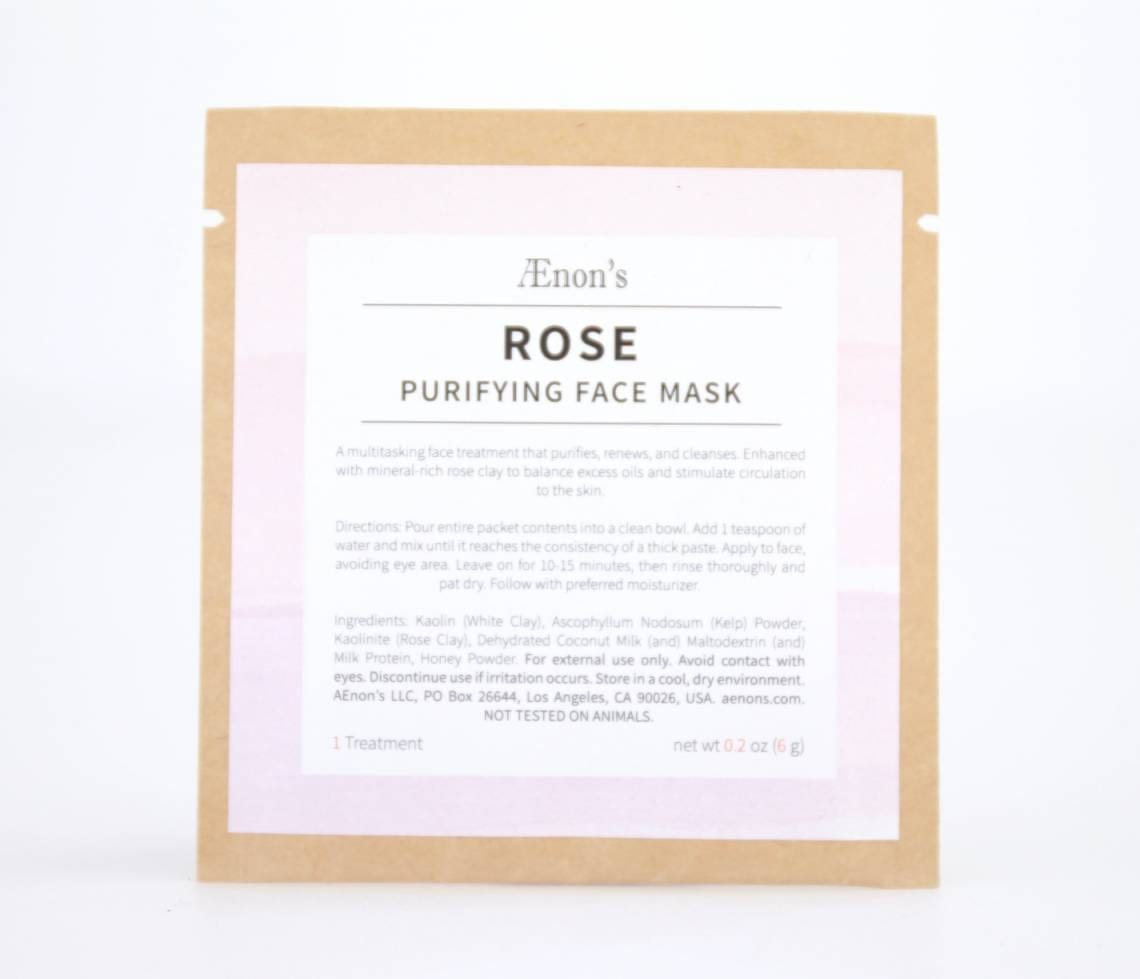 Aeons Rose Clay Purifying Face Mask
A multi-tasking face treatment that purifies, renews and cleanses. Enhanced with mineral-rich rose clay to balance excess oils and stimulate circulation to the skin. 
I'm on a bit of a spa kick lately. All I want to do is take long baths, apply face masks, give myself pedicures…..you get the point. Therefore, I am really looking forward to trying this mask. It fits with the rest of the products perfectly.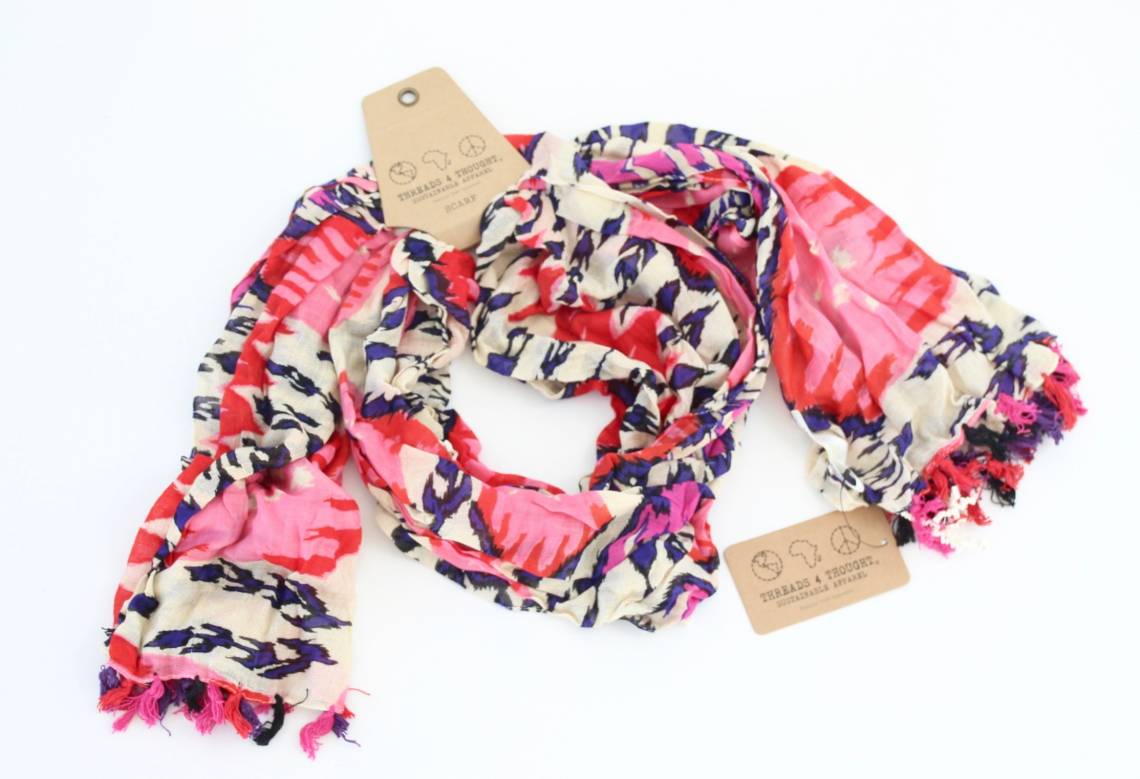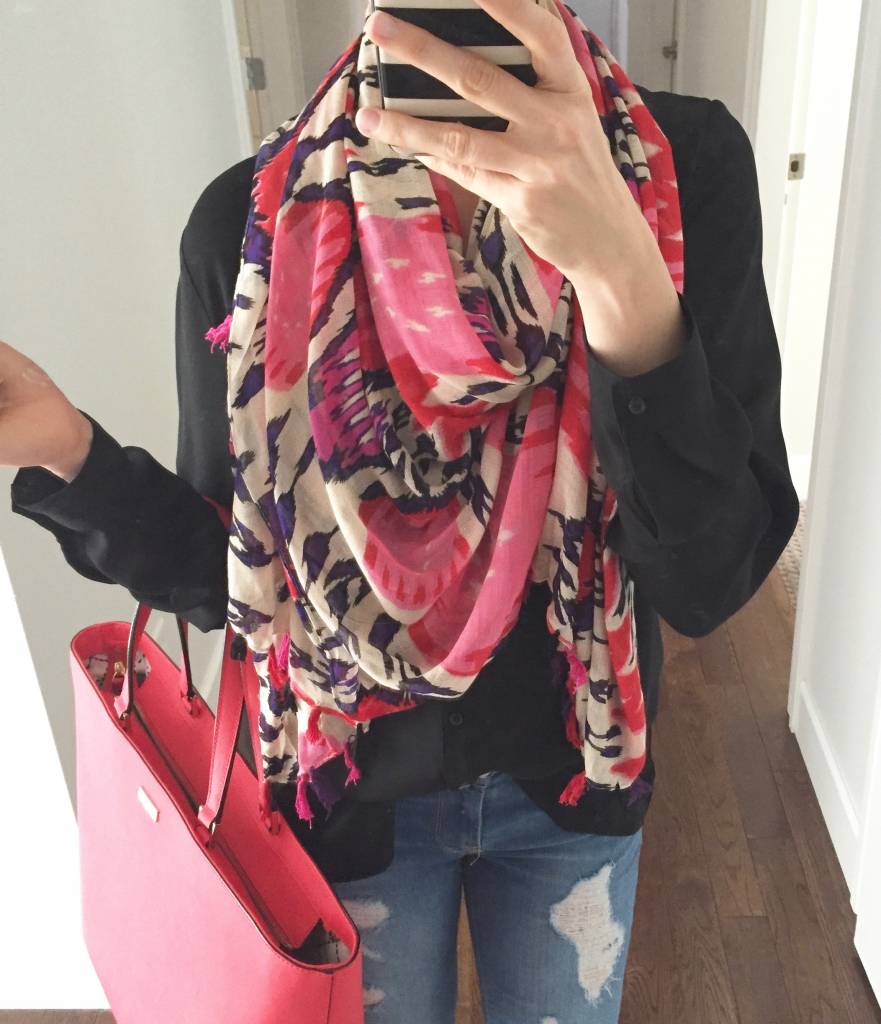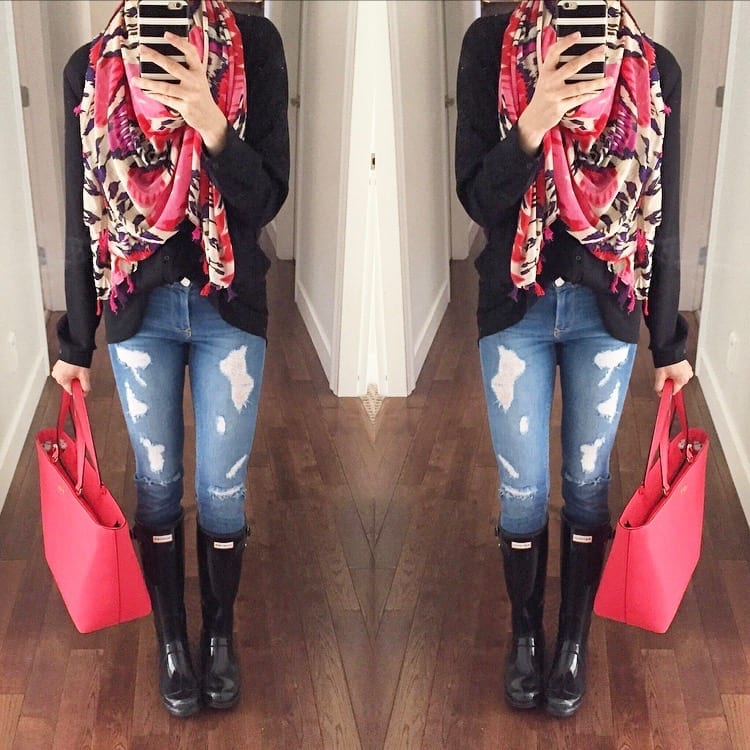 Threads for Thought Scarf
Feel great about what you're wearing around your neck! This company is all about using sustainable and recycled fabrics! Thread for thought is a certified B Corporation. 
I LOVE scarves, but I'm also kind of picky when it comes to styles and patterns. I usually stay away from bright colors and patterns and opt for solids or plaids instead. But…..once I put this one on I fell in love. It's all about the way you style it. I dressed it down with a pair of Hunter Boots and distressed denim.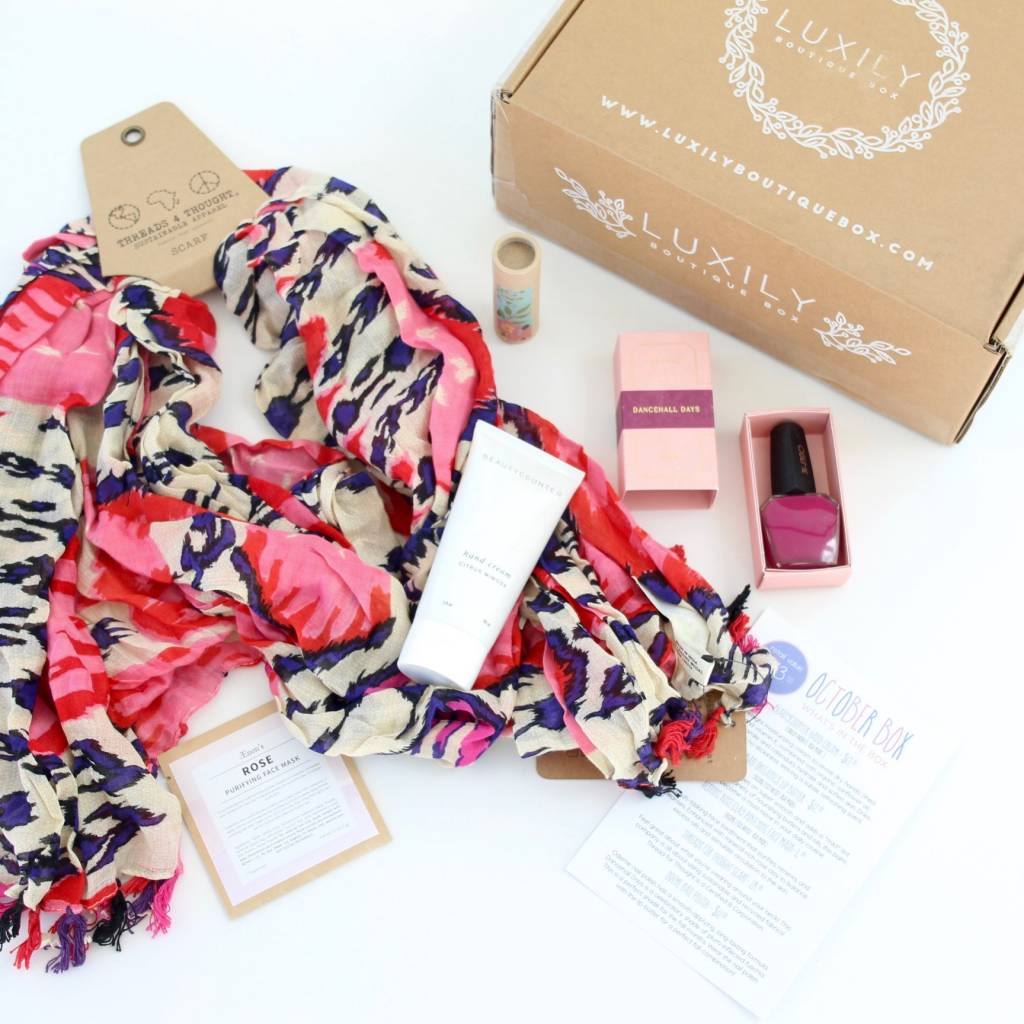 Luxily Boutique Box Review October 2016 – Final Thoughts
I am super happy with the October Luxily Boutique Box. They put together a really great box of beauty items and fashion accessories. I've already tried the lip butter and the hand cream, and now that I have figured out how to style the scarf I'm pretty sure it will be on repeat. That only leaves the face mask and the polish. I am kind of obsessing over the polish color so I will definitely be giving myself a pedicure this week, and the face mask will be included in my next spa night. The October Luxily Boutique Box is perfect. Pampering products, pretty polish and a scarf…….all the things I love in one pretty little box.
XOXO
Explore.
Save.
Enjoy!
Sign up for a free account on A Year of Boxes to receive exclusive offers, be added to our monthly mailing list, and much more! We are always adding features to improve the experience for our users, from their valuable feedback!
Join Today!