Luxor Box Special Edition Summer Fun Box Review
Luxor Box Special Edition Summer Fun Box Review
Luxor Box Special Edition Summer Fun Box Review – Luxor Box is exactly that – a luxury box. It's more expensive than your average box, but for good reason. The value of this box is always pretty incredible, and the brands they include are always pretty amazing. Luxor Box is easily one of my favourite lifestyle subscriptions, and I NEVER gift any of the items I receive in it. I am utterly and completely selfish when it comes to Luxor Box, this is the one and only time when my favourite saying "sharing is caring" goes out the window.
Luxor Box Details
If you aren't familiar with Luxor Box it is described as "Luxurious Discoveries". Every-other-month they curate a selection of 6-9 full-size, hand-picked, products with a value of $275+ per delivery. They like to feature unique and up-and-coming brands. Their surprise selections will range from high-end spa products, top-shelf beauty products, jewelry, apparel, home accessories and unique treasures from around the world. This box was provided complimentary for review.
The Box: Luxor Box
Cost:
Regular Box – $129/delivery in US; $159/delivery in Canada
Special Edition Summer Fun Box – $200 (US) & $230 (Canada)
What You Get:
Regular Box – 6-9 full size luxurious products per delivery with a $250+ value, shipped every 2 months, products will include luxurious spa products, top-shelf beauty products and unique treasures from around the world.
Summer Fun Box – With a total box value of OVER $550, the June Special Edition Box features a mix of products with the theme "Summer Fun" in mind! And customers get to select their 1951 Maison Francaise purse!
Ships to: US & Canada
Shipping Cost: included in cost
Shipping Details
Sadly the Summer Fun box is sold out, but you can still sign up for their regular bimonthly box. Every box is shipped in a white mailing box with the actual Luxor Box safely hidden inside. Everything about this box says "luxury" from the high quality, blue logo'd box, to the individually printed product cards. This would truly make an AMAZING gift, any girl would be ecstatic to see this bad boy in their mail box. Well it won't actually fit in the mailbox, but you get my point. Let's look at the products:
1951 Maison Francaise Besace – Value $130
This Besace is a brand new addition to the 1951 Maison Francaise family. Genuine cowhide leather bag with 100% cotton black white polka dot lining. Closure with two-button collar brass. Hanse in matching leather. Made by hand in France and Morocco.
I love everything about this bag. I have been looking for one just like, it's a very popular style right now. I love the fact that it is a cross body, I love the size (not too big) and I love the color. I can see myself wearing this all Summer because it will easily go with all of my outfits. This is a purse I think every girl should have in their collection.
1951 Maison Francaise Porte-Monnaie – Value $40
The Porte-Monnaie can be used as a beautiful matching wallet or change purse with your new Besace. It is also made with genuine cowhide leather bag and a cotton black white polka dot lining.
It's super cute that we received a matching coin purse. I'm all about matching bags, and always have at least one little purse inside my big purse…..I'm one of those girls.
Jules Smith Watercolor Leopard Sarong – Value $100
Add even more summer fun with the Jules Smith spin on the classic leopard print. Pareo, square silhouette that is perfect for covering up post-swim.
I have received items from Jules Smith a few times now and the one thing I can say is I love her stuff! Believe it or not, I've never owned a sarong so I am really excited to give it a try. I'm sure I will love it because I am all about easy outfits when it is smoking hot out. To be totally honest, I will probably also wear this as a scarf, that's the first thing I thought when I saw it in the box.
Jules Smith Gemma Necklace – Value $75
This necklace has two gold-plated brass chains that fall to different lengths, creating an elegant layered effect. Decorated with three different color and shape crystals for sparkle, You will want to show yours off with a low-cut top. Brass with 14k gold plating.
I love the look of a layered necklace and I also happen to think that gold/teal is the best color combination for Summer jewelry.
Jules Smith Gemma Earrings – Value $65
Elevate day or night looks with these gold-tone brass earrings. This polished pair is detailed with striking jade resin stones, that elegantly sway as you move. Showcase them with side-swept hair.  Brass with 14k gold plating.
Normally I'm not a dangly earring girl. Sometimes I feel like they look too girly, which probably sounds funny coming from someone who is about as girly as they come (in some ways). But I love Jules Smith, and I love jewelry, so I will give them a try anyways. Who knows, I might end up loving them.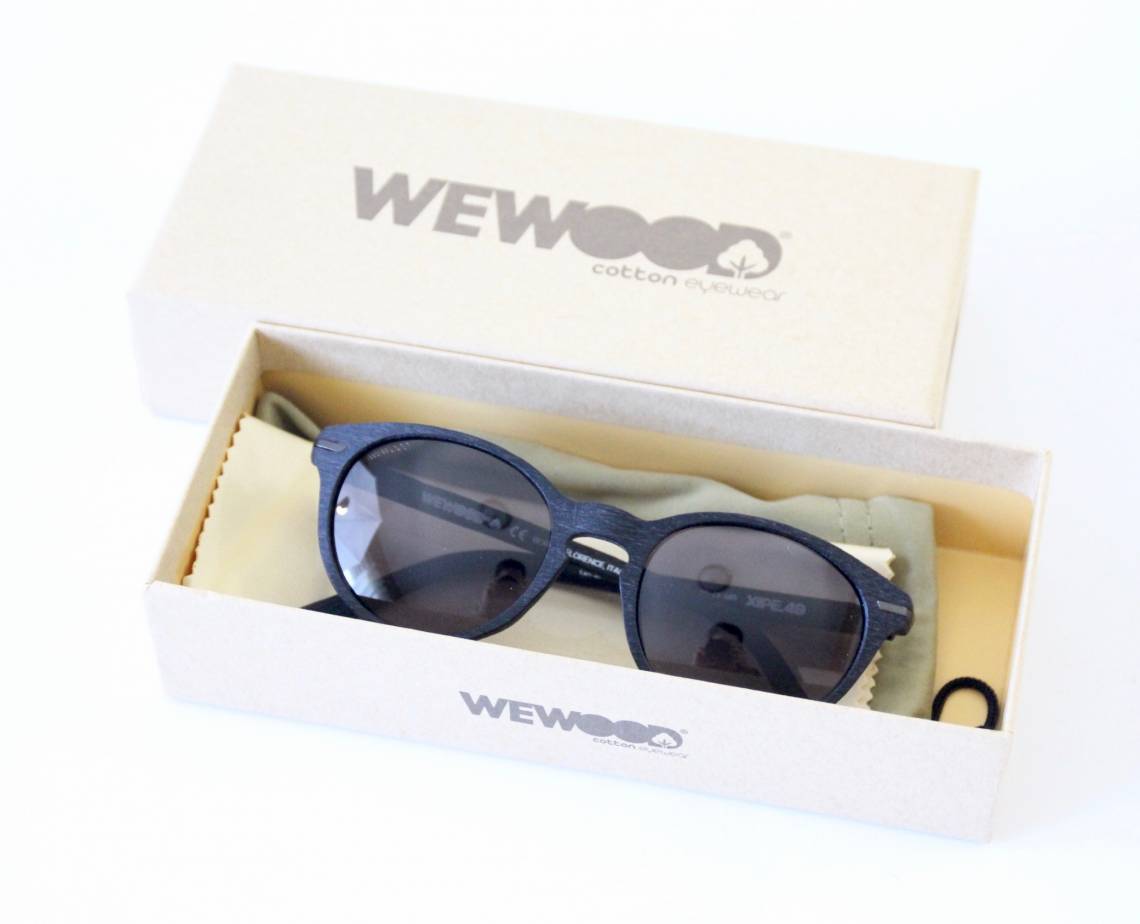 WeWood Xipe BL 7060 Sunglasses – Value $120
WeWOOD frames are made mainly of natural cotton fiber. Driven by our global resources conservation policy, this unique solution allows us to create frames using sustainable materials. Our products are made with the intention to preserve the environment and spread sustainable awareness around the world.
Sunglasses make perfect sense for a Summer box, I'm really glad they included them. I also happen to like this brand, we received a watch from them in our March box. AND…..these frames are so cool! I'm not sure if you can tell from the photos, but they are wood frames. I have nothing like this in my collection.
Arete Performance Towel – Value $60
We set out to create the perfect yoga towel and ended up just creating the perfect towel. Super soft, lightweight, and absorbent. Slide it onto your yoga mat or throw it in your beach bag for whatever adventure you've cooked up this summer. 
This makes my little heart happy. I just started back with my trainer and was planning on purchasing a few more yoga towels like this. We work out outside, and do a lot of stuff on my yoga mat. I have never heard of this company before, but after looking at their website it's safe to say I am a new fan.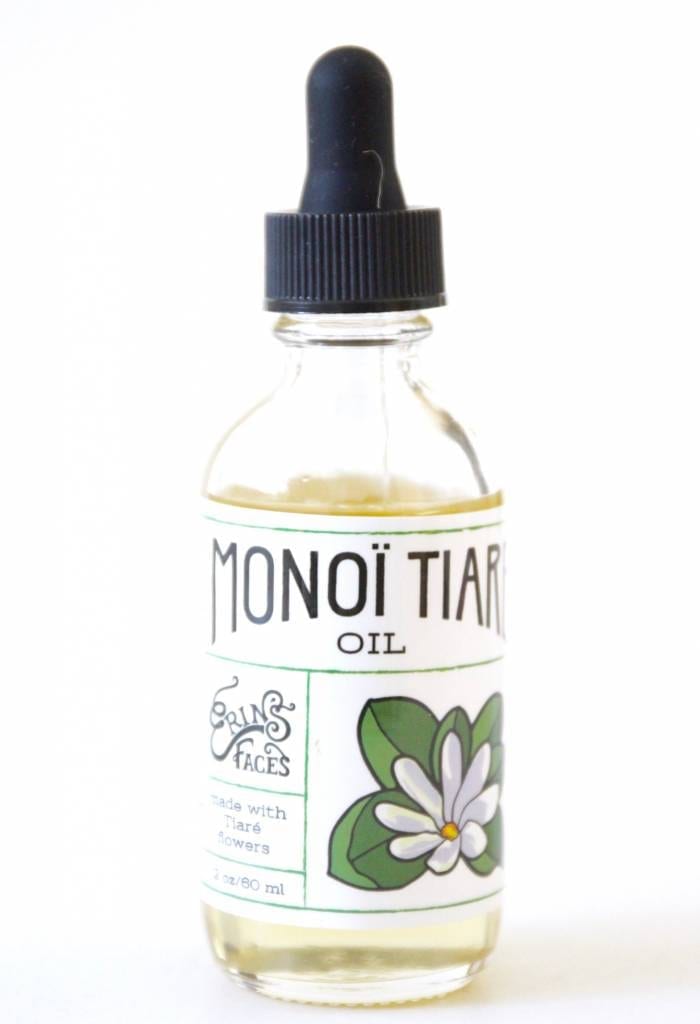 Monoi Tiare Oil – Value $25
This little bottle of liquid gold is the ultimate multi-tasker and PERFECT for summer.  First off, it smells like Tiare Flowers (a cousin of Gardenias) with a hit of Coconut so there's that – yes please!  Next you can use it in a myriad of ways: facial moisturizer, body moisturizer, hair mask, bath or massage oil, baby oil and cuticle treatment.
I am obsessed with natural oils like this. I use some sort of oil every single day and have noticed great results. This one smells really nice and fresh, and I love that it is a multi-tasker. The product description says that it can also be used as a fragrance which is kind of cool. I'm wearing it as we speak, and am LOVING how it smells.
Luxor Box Special Edition Summer Fun Box Review – Final Thoughts
Can you believe the value of this box! It ended up being approx. $615 worth of gorgeous products and I am over the moon! The curation of the Summer Fun box is on point, it is perfection, and I can see why it is sold out. The one thing I can say is, Luxor Box means business, they aren't messing around, and I love it.
The box itself is a little pricey when compared to other subscription boxes, but you get what you pay for. And the fact that the value is more than double the cost is pretty darn amazing. This is easily my favourite box of the Summer……so far, and I'm not really sure if anyone is going to be able to top it. I think it is safe to say that all of their limited edition boxes, going forward, are going to be a hot commodity. I will try to give you a heads up for the next one…….I really hope they do a fall box full of cozy accessories and home decor.
XOXO
Explore.
Save.
Enjoy!
Sign up for a free account on A Year of Boxes to receive exclusive offers, be added to our monthly mailing list, and much more! We are always adding features to improve the experience for our users, from their valuable feedback!
Join Today!