Maeven Review January 2019: Bridal Subscription Box
Maeven is a luxury subscription box designed for today's trendy and sophisticated bride. Each monthly subscription arrives beautifully packaged in their signature white box and the value of every box far exceeds the subscription cost. They kindly sent us this box for review.
Maeven is a new subscription box for brides and this will be our fourth review. So far we have reviewed the Intro Box, the November Box, the December Box and today we are having a look at the January Box. It is easily one of the best Bridal Subscription Boxes we have reviewed. It's a must-have for any bride to be.
FYI – For their first month, all brides receive the Intro Box with everything they need to kick off the planning process. Each subsequent month offers a new curated collection of amazing full-size gifts and ideas.
Subscription Details
Introducing Maeven, a luxury bridal subscription box designed for today's trendy and sophisticated bride. Each month brides receive stunning gifts and inspiration to help throughout the planning process, always updated to stay in season and on trend.
Subscribe: Choose a subscription length and each month you will receive a bridal subscription box containing the newest and trendiest bridal products.
Curate: Each box contains a box full of must-have items for your wedding day and planning process. Each bride receives our Maeven Intro Box for their first month.
Receive: Once a month your box is delivered to your door to further increase the excitement to your big day. Happy planning!
Here's a closer look at the January Maeven box…….
Rose Gold "Bride" Tumbler
Give us coffee for the things we can change and champagne for the things we cannot. This insulated rose gold tumbler is perfect for any drink or occasion, from celebrating at your bachelorette party or getting ready on your wedding day to sipping back and relaxing on your honeymoon. Love is in the air, drink it in!
Ummmmm…….I am obsessing over this tumbler!! How stinkin' cute is it?! I love the rose gold, I love the quality, I love that it can be used for coffee or champagne, and I love that it says "bride". This really is the perfect item for a bridal box. We are off to a great start!!!
PS – I got married at the end of September. Is it wrong if I want to use this even though I'm already married? Lol……I think not.
Acrylic "Gifts And Cards" Sign
Let your guests know where to drop the goods with this versatile wedding sign, designed to fit seamlessly within any theme or color palette. Pair it with a guestbook, or place it against a floral backdrop to set the scene for the day or night. Your guests will walk into your wedding hands-free and ready to applaud the newlyweds.
This little sign is the perfect addition to your gift table. I love the simplicity of it. I should also point out that we have received similar signs in previous boxes. So far I have an acrylic ring box to display the rings, a "Pop, Fizz, Clink" sign to display on the bar, and a " _ Days Until the Wedding" countdown sign.
I love that they all match and that I am slowly creating a beautiful decor collection.
Gold Bar Bracelet
Wrap your wrist in this beautiful gold bracelet, which symbolizes two coming together as one. Use the suede grey Maeven jewelry pouch as a keepsake for the jewelry from your wedding day.
This is my favorite part of the box. The jewelry!!! Thanks to Maeven, I have the cutest collection of wedding jewelry. Use your Maeven pieces for the big day, for the shower, for the bachelorette party or any other event leading up to your wedding.
PS – The earrings we received in the December box are my favorite thus far.
Zoya Nail Polish
"Let's see the ring!" Always be prepared with perfect pink nails in Zoya's Avril color. It's free of the 10 harsh ingredients found in most nail polishes, so you can worry about more important things (like what shoes you're going to wear on your big day)!
This item was missing from my box but I will just contact the Maeven team and I'm sure they will send a new one ASAP. They have amazing customer service.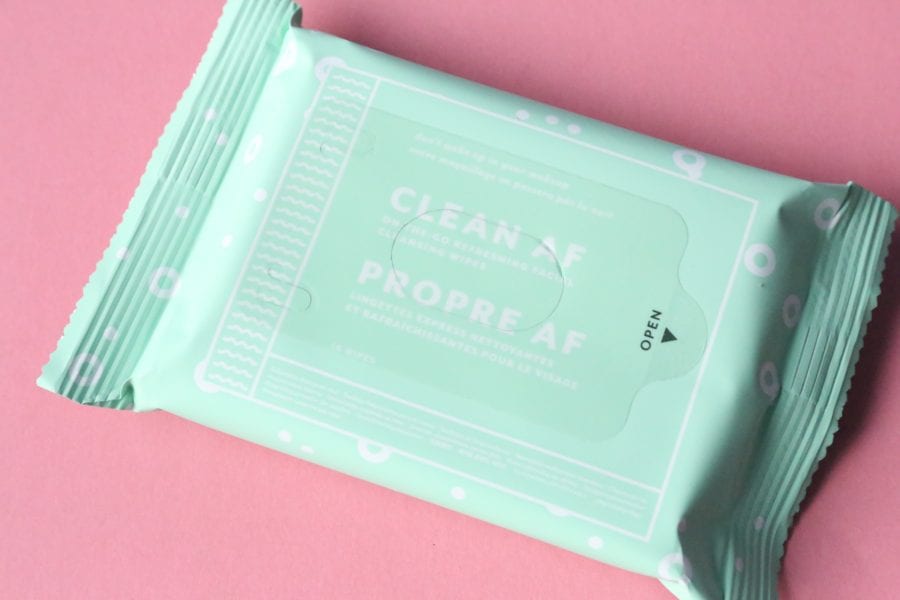 Patchology Facial Cleansing Wipes
Oh, she glows! These cleansing towelettes, packed with nutrients like Vitamin B5, Biotin, and Folic Acid, will keep your skin hydrated, clean and bright no matter how busy your schedule gets.
Each Maeven box usually includes some sort of skincare item or pampering product. This month we received cleansing wipes. The perfect skincare item to cleanse your face after a long day of vendor meetings or you could save them for the honeymoon and add them to your travel bag.
"Bride-to-Be" Letter Balloons
Let's get real. What's the point in getting married if we can't show off on Instagram with an overly-styled photo opp? Hand them off to your maidens, or decorate any bash (from the bridal showers to the bachelorette party) with these darling balloons, and get ready to say "cheese"!
Lastly we have these adorable balloons! I have always wanted a set of big gold balloons and what a perfect occasion to display them. These would make the best photo backdrop for any of your parties – shower, bachelorette, etc…. And let's be honest….. who doesn't love gold letter balloons?!
Maeven Review January 2019 – Final Thoughts
I've said it before and I will say it again…..Maeven is one of the BEST bridal boxes I have had the pleasure of reviewing. Each month I am blown away by the curation and attention to detail. This box is classy and fun at the same time. It's absolutely gorgeous from beginning to end. The items we receive are high quality and the value is definitely there. My wedding has come and gone (only a few month ago mind you) and I still LOVE receiving this box in the mail. Just imagine how exciting it would be for ladies who are still in the planning phase! If you are in the market for a bridal box, Maeven is the obvious choice.
XOXO