Magnolia Crate Review December 2017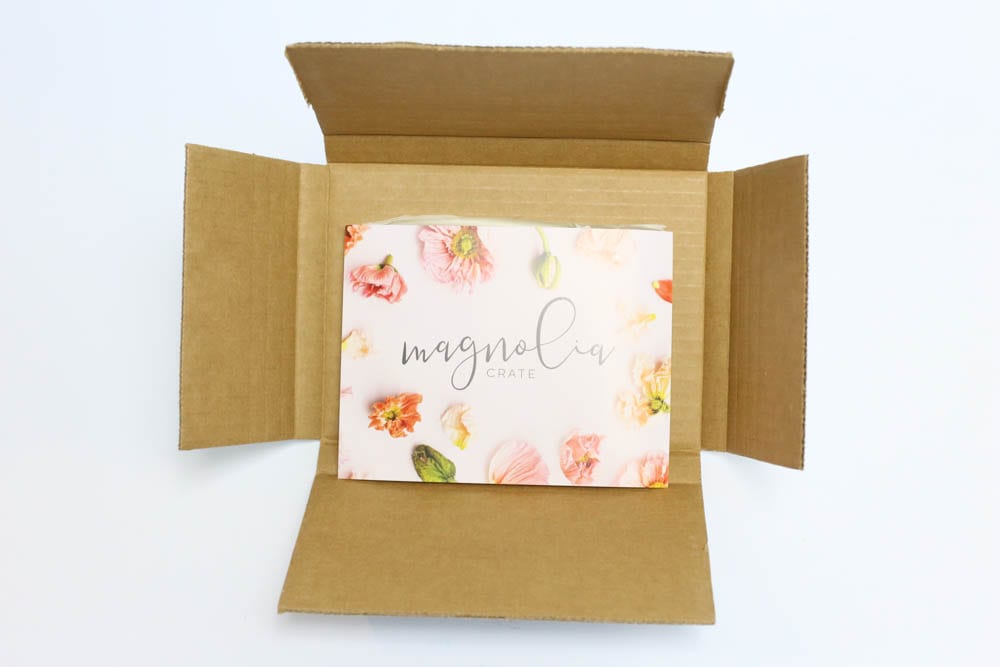 Magnolia Crate is a greeting card subscription box; a monthly set of curated stationery and paper goods. It's all about the feeling you get when you send and receive mail. There's something about receiving a hand addressed letter, a beautifully colored envelope, or a unique card that really moves us. They kindly sent us this box for review.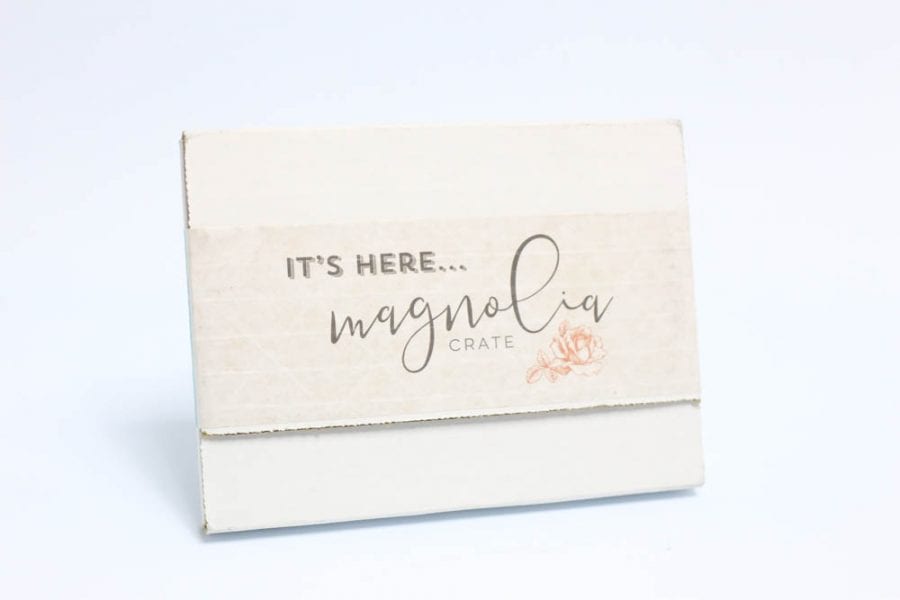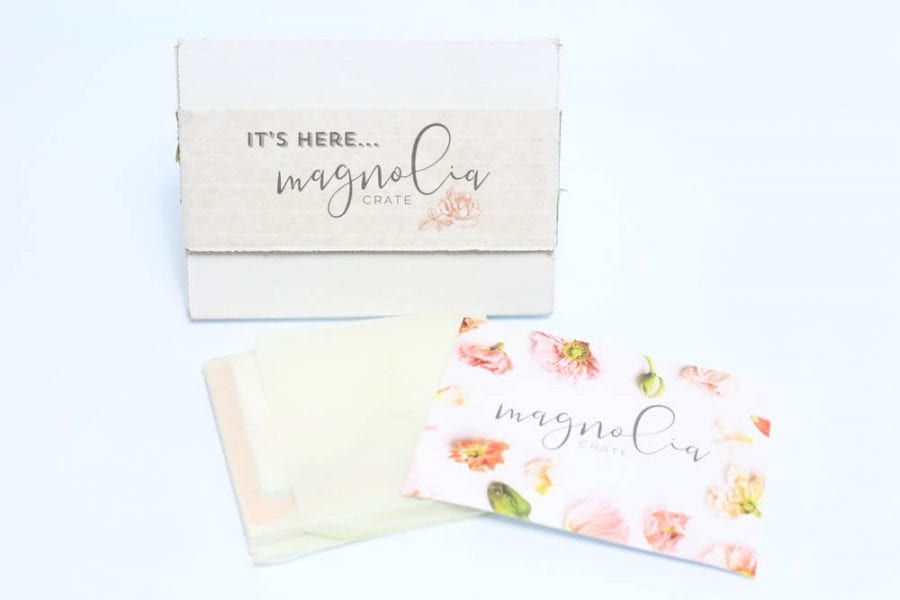 Let it Snow…
Winter is here, and we are so excited to celebrate all of the fun activities that the cold weather brings!  From ice skating to snowmen making, and even curling up in front of the fire place with a warm cup of cocoa, we're ready for it!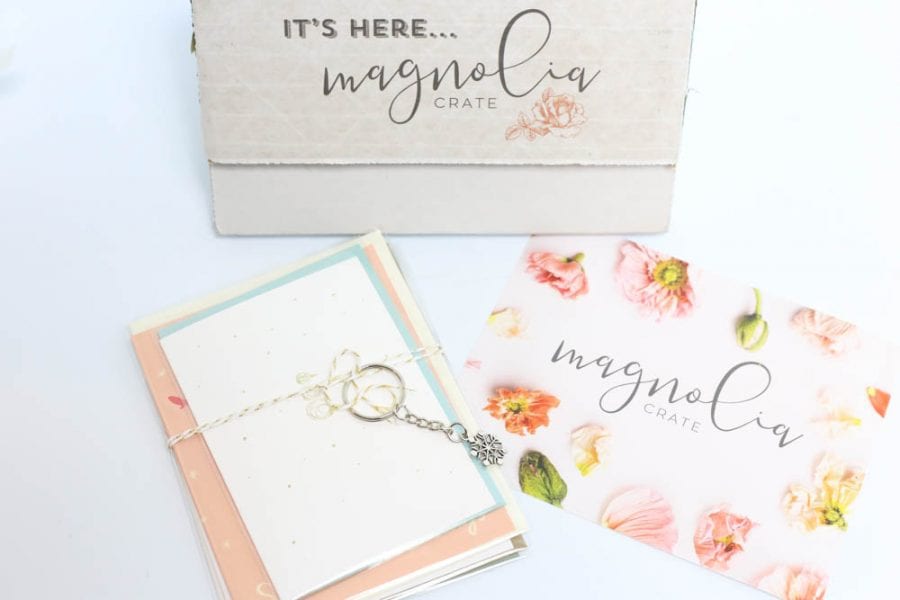 I just love greeting cards!  I'm a bit obsessed with them, so a box providing me with a few specially selected cards each month sounds like a dream come true!  AYOB has reviewed this box a number of times, but it looks like they changed up their packaging.  I'm a fan, it's much cleaner and tidy looking!  Let's take a dive into the December Magnolia Crate.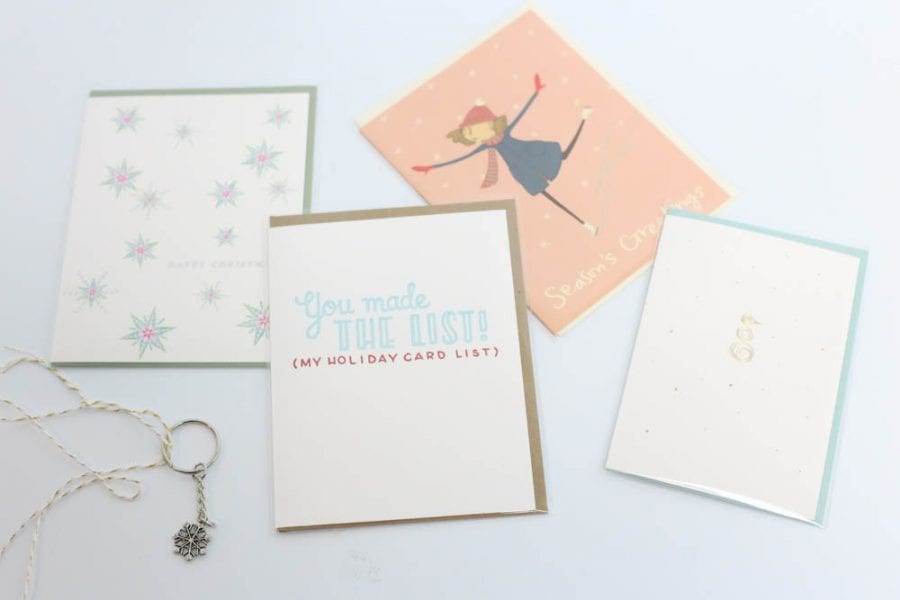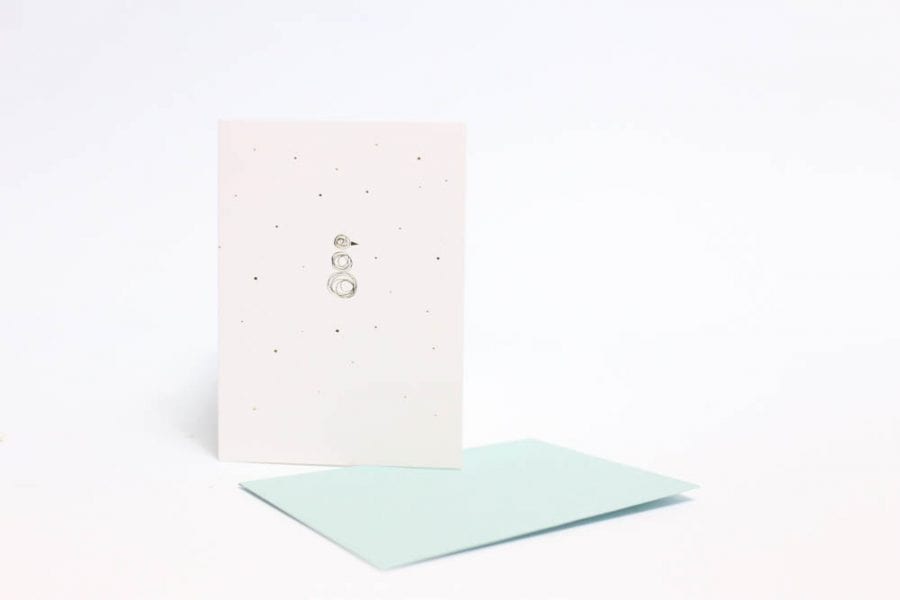 Foil Snowman – Lark Press
A-Dorable!  I know exactly who will be receiving this card this Christmas!  I just love snowmen and the simple take on this old classic is really speaking to me.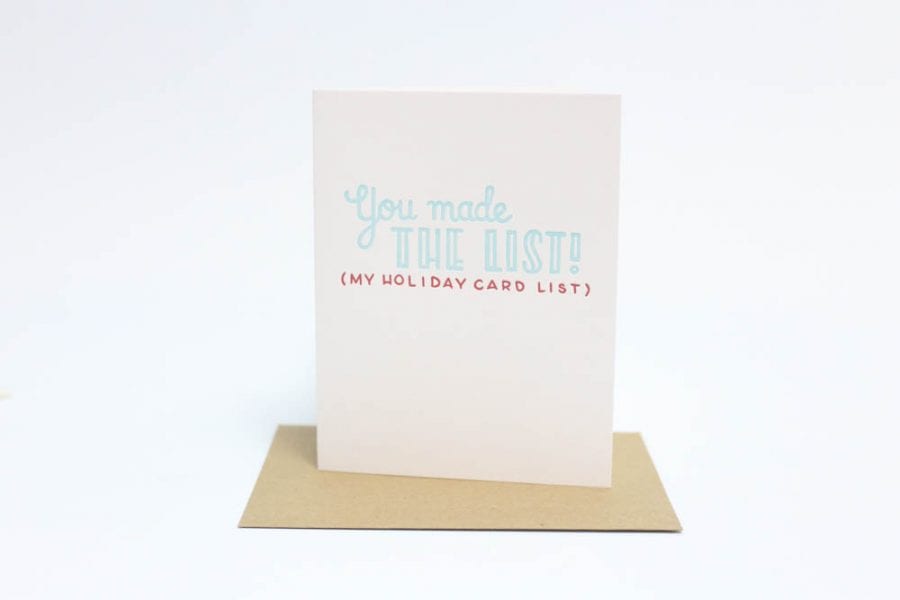 Made the List – Grey Moggie
So cute!  I like the simplicity of this.  Lettering and calligraphy has really taken off the last couple years.  People are really getting creative with it and I love seeing the direction it takes.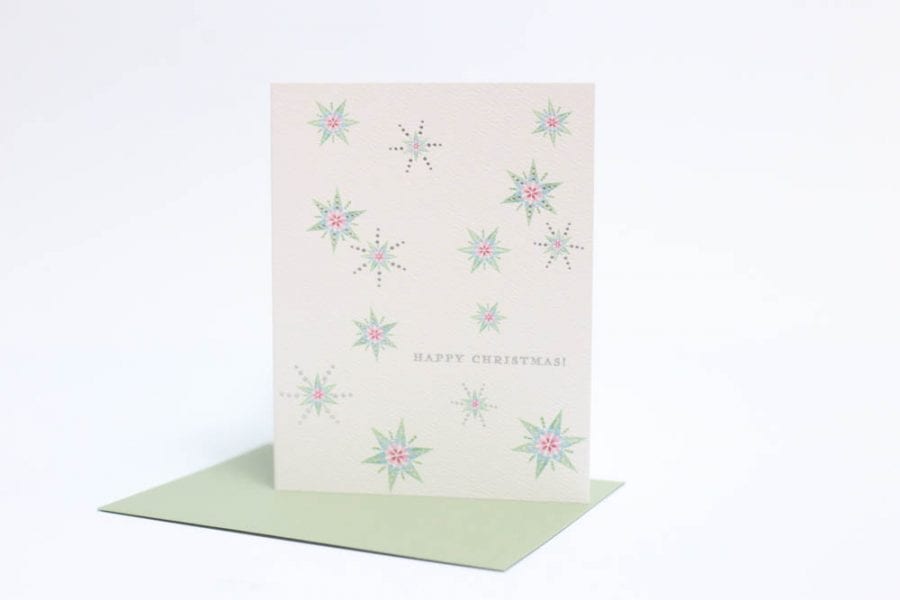 Pink Snowflakes – E. Frances Paper
Super simple and cute!  What more do you need for a Christmas greeting?  I could see myself purchasing a pack of 12 of these guys.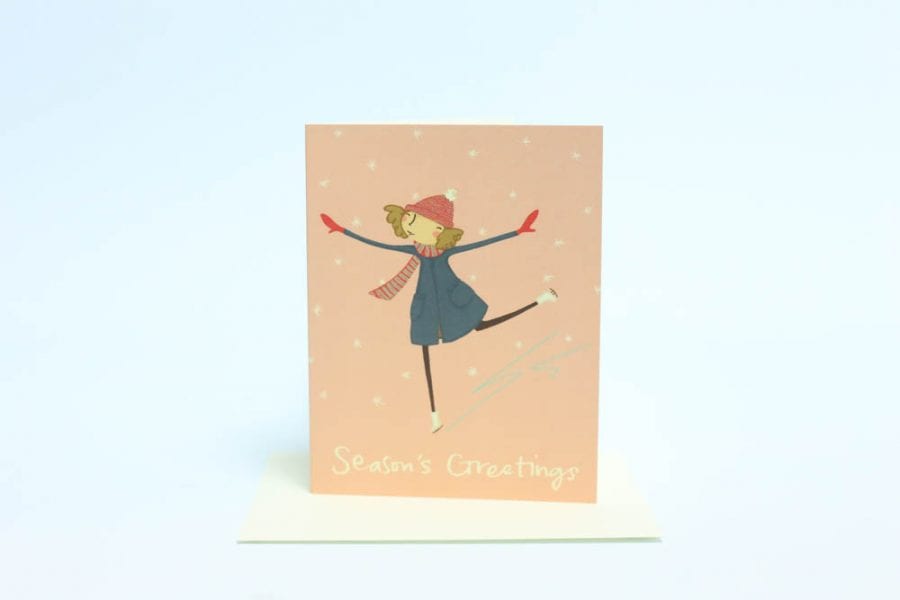 Holiday Skating Women – Pencil Joy
Love!  This one is my favourite in the pack!  I would keep this for myself and just put it out every year as its own decoration.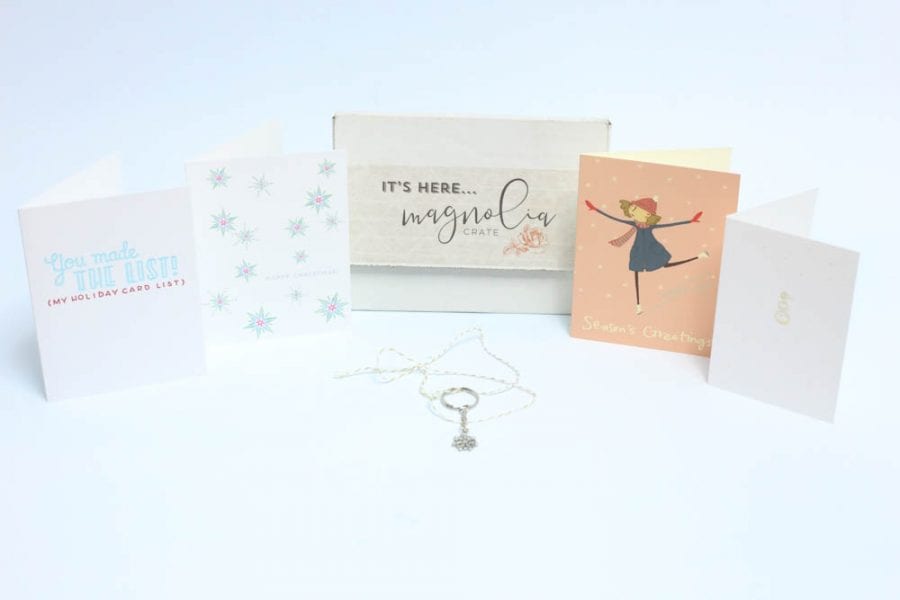 Magnolia Crate December 2017 – Final Thoughts
Wow!  Adorable.  I really love the simplicity of this box.  The cards are all super cute and I will for sure be giving them all out this year.  The designs were nicely varied and the bonus item of the snowflake keychain was a super nice touch!  I have started to get use to stamps being included in stationery boxes, so I felt like this was lacking, even though this is not typical for Magnolia Crate.  All around adorable and I can't wait to receive next month's box!
-Shonah
Explore.
Save.
Enjoy!
Sign up for a free account on A Year of Boxes to receive exclusive offers, be added to our monthly mailing list, and much more! We are always adding features to improve the experience for our users, from their valuable feedback!
Join Today!