MeUndies Review April 2017
MeUndies is a monthly subscription box that will help you build the freshest and sharpest underwear drawer over the course of a year. They kindly sent us this box for review.
It's been a few month's since my last MeUndies review. I received my first package back in September of last year. I remember being very impressed with the quality of the undies. They are super soft. In fact…..I'm wearing the bikini undies right now. I really am. Is that too much information?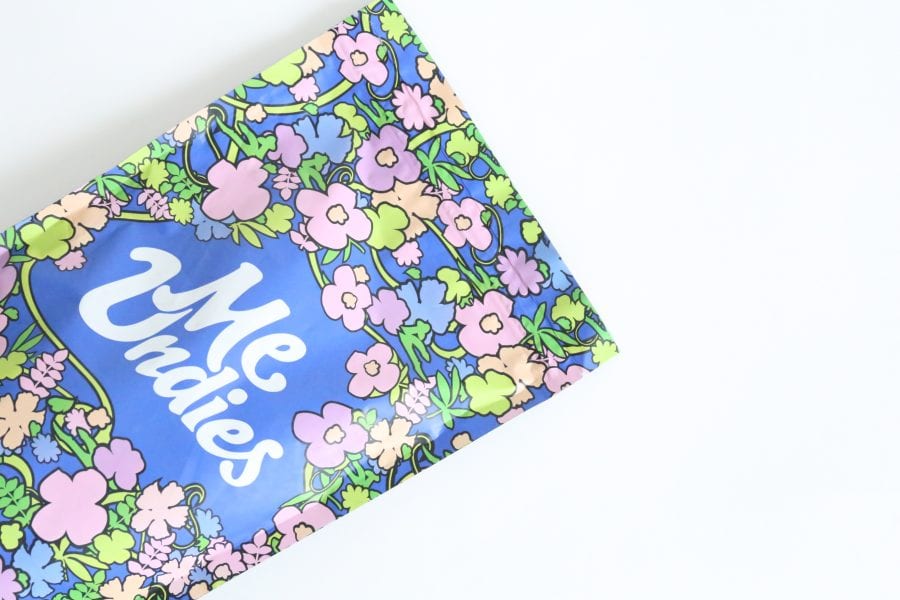 Anyways, here's how MeUndies works:
Select your style, size and plan (Classic, Bold or Adventurous) and they'll pick undies each month that they think you'll swoon for. You'll build a vibrant undie collection, enjoy the convenience of an automatic subscription, and save money while you're at it.
Women can choose – thong, bikini, boy short, or cheeky brief
Men can choose – boxer brief, trunk, boxer or brief
You'll get an email three days before your ship date that shows you the pair you're set to receive. At that point, you can choose an alternative pair if you like.
This month I received thongs in a few different colours, here's a closer look:


Thong
Be your cheeky self in a MeUndies Thong. Designed with our signature soft and stretchy fabric, MeUndies Thongs aren't made for those who see them, they're made for the ones that wear them.
MeUndies thongs are perfect for under my yoga pants and running shorts. I honestly can't get over how comfortable they are, and thanks to the elastic waist, they don't go anywhere, if you know what I mean.
MeUndies Review April 2017 – Final Thoughts
You all know how I feel about receiving undies in the mail…..I love it!! I am all about convenience subscription services, and that's exactly what MeUndies is. I call it a convenience subscription because they provide me with "necessities" and allow for one less shopping trip. Basically, MeUndies is a time saver. Why spend time at the mall shopping for undies when I can have them shipped to my door……convenient hey? And when it comes to the undies themselves? Well, I am wearing a pair as I sit here writing this review, that should answer the question right there. MeUndies are SUPER comfortable, and really soft. They fit true to size, and they have really fun patterns. Needless to say…….I'm a MeUndies fan!
PS – This month we had a look at their thongs, but I highly recommend checking out the other 3 styles as well. The bikini's are perfect for under your favourite jeans, and the boy shorts are awesome for lounging.
XOXO