Miss Musclebox Review July 2021
Mix gym apparel, a workout routine, tasty but healthy food and fitness accessories and you just made a perfect box for anyone aiming for a well-balanced life with exercises and healthy habits. That balance can be hard to sustain for a long period of time and from my experience, a little incentive can always be helpful to keep pushing yourself in the right way. In this month's Miss Musclebox there are two challenges and one is perfect to stay motivated until the end.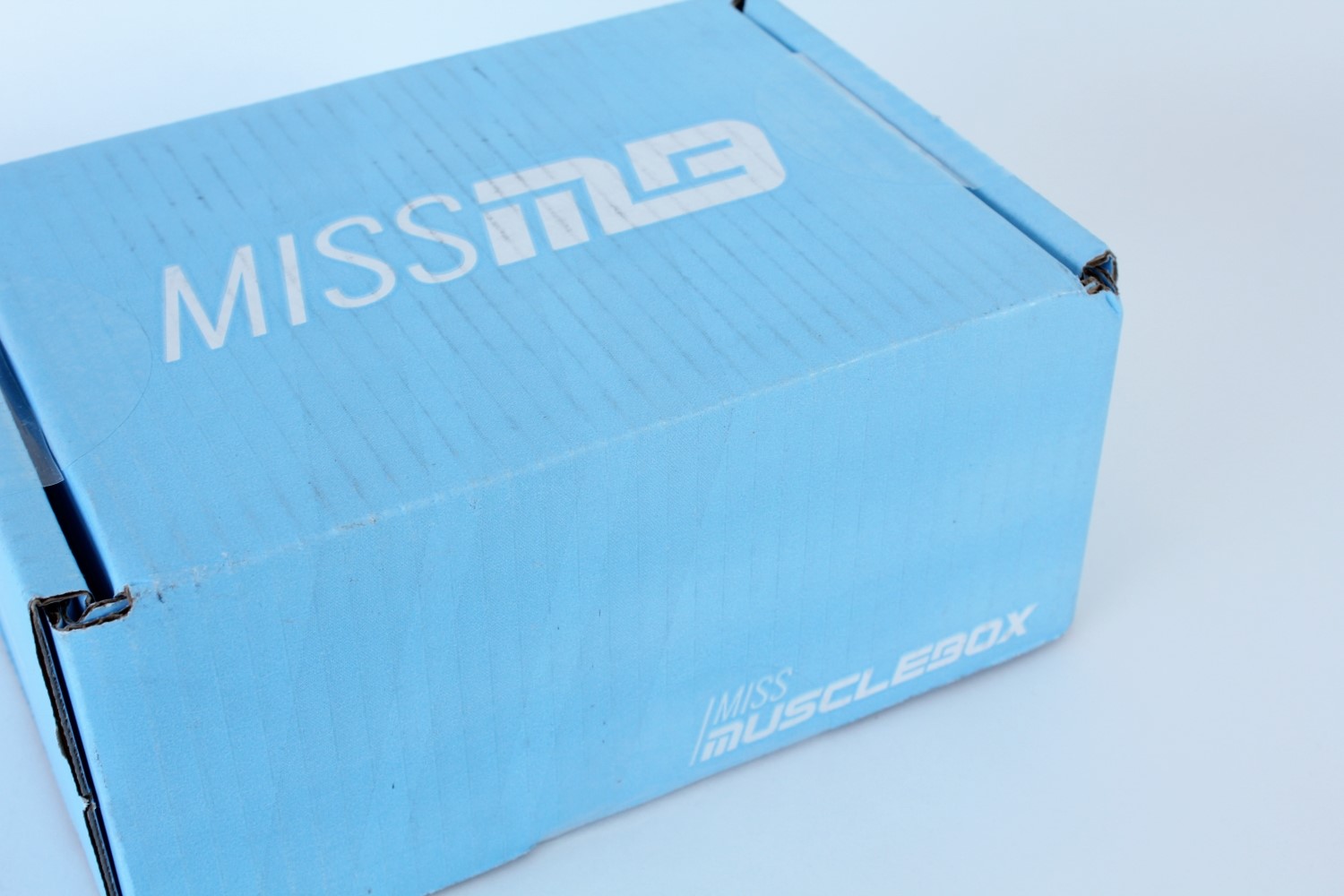 This is my third Miss Musclebox, and the three boxes I received each have a different color. The color change is a nice touch and they all give a little wow effect to the small box. Every box is filled with quality products and professional workout routines at a very reasonable price. The value of the box is over the double the subscription price. Here are the details for this subscription:
$22.99/month + $7 shipping in the US, international shipping price varies
Miss Musclebox donates $1 from every box to Paradise 4 Kids
Miss Musclebox kindly sent me this box for review. Here is what I received this month and what I thought of the products…
Eunoia Tank – HyprMV
Another nice tank from HyprMV. I must admit, I wish I had the same color as the one shown on the card in the box, but white will match with everything, which is nice too. I like tops that allow great ease of movement and this one is perfect. The material is smooth and feels nice to the touch, but it came out of the bag wrinkled. I hope it will not need ironing after his first wash.
As for the back, the top is made of a breathable mesh panel. Even on cool days, in my training space, aka my living room, the temperature reaches 25-26 degrees or more, so lightweight and breathable shirts are exactly what I need.
Protein Puffs – ShrewdFood
I have seen this brand in a previous box and liked their product. This specific flavour might not be my first choice, but I am sure it will please someone else in the house. Aside from the flavour, have you seen how many grams of protein a 21 g bag has? 14! Being low in carbs and so high in protein, that makes an excellent snack, especially for someone following a Keto diet. I think these would be nice on top of a salad or while snacking on some veggies.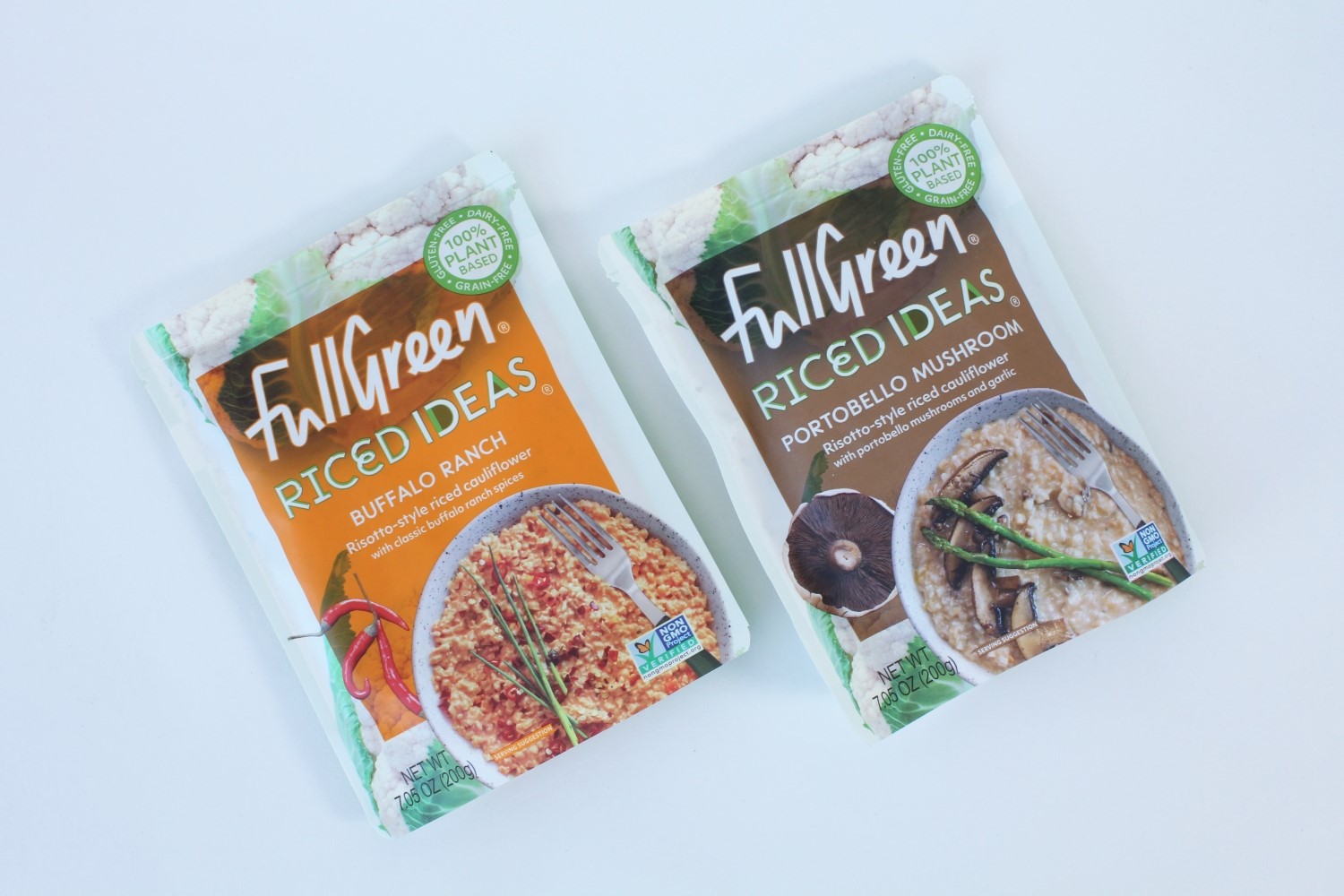 Cauliflower Rice – Riced Ideas (cauliflower risotto) – FullGreen
I made cauliflower rice a few times and even bought some already prepped and frozen, but I did not know about these seasoned and pre-mixed bags. With one or two minutes of heating, depending on your cooking choice, you got yourself a vegan and tasty "risotto" grain-free and 100 % plant based. It says that one bag makes one portion, but I bet that paired with a salad and some meat, half a bag would be enough. My only complaint is the amount of sodium for the buffalo ranch (430 g in one bag). That looks like a lot to me.
Outdoor Roll-On – Jubel Naturals
There are two types of people: those who attract mosquitoes as if they were the yummiest treat in the world and those who don't (or barely). Unfortunately, I am the first type. The Outdoor roll-on is the kind of product that keeps bugs at bay while you are doing your favourite outdoor activities; from relaxing in your hammock to rock climbing. This bug repellent is made of pure essential oils, is vegan and Canadian. I like a small roll-on like this one as it does not take much space and makes it easy to carry.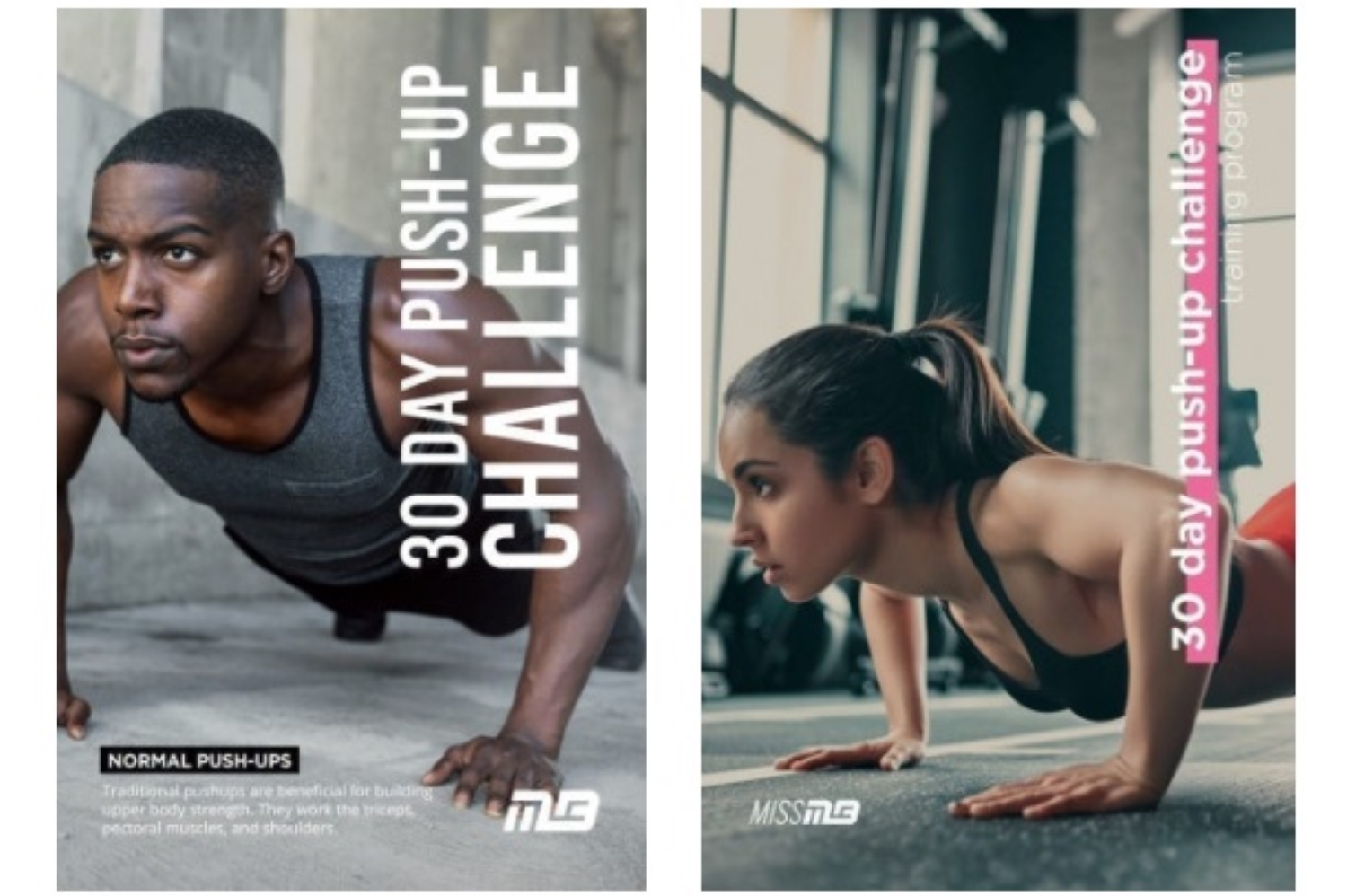 Monthly Workout
This month, Miss Musclebox is going for a challenging 30 days of upper body strength with mostly daily push ups. There are two options for this Push up challenge, the "Get motivated" one if you are new to this, just want to go easy and stay motivated for 30 days, or the more challenging version.
Both challenges look totally doable while you are completing another program as it is only one or two exercises a day with several repetitions (or a minute of plank for example). You can also do both challenges, but I recommend some lower body exercises as a complement.
I enjoyed reading the first few pages of these challenges since there was some interesting information on push ups and helpful tips. Every type of push-up is also detailed at the end of the PDF booklet. I will keep those in mind for my next 30 day challenge, as I am currently doing one.
Miss Musclebox July 2021 Review – Final Thoughts
This was my third box from Miss Musclebox and I am very pleased with this one. There are always new food products to try that focus on a healthy diet to sustain and boost your performance, as well as nice apparel that keeps me motivated (who doesn't like to workout in a new outfit once in a while). The risotto-style rice made with cauliflower especially looks good. I hope my family will like it too. The Outdoor roll-on was a nice addition in the July box as we tend to go play outside a lot more these days. It will most certainly be handy to have. Miss Musclebox is like a new workout buddy. It is a great addition to my workout routine!
Jacynthe Létourneau – https://www.instagram.com/miss_minamie/
Miss Musclebox is a monthly subscription box tailored for women. Every month you will receive unique bodybuilding and fitness products.
Learn More about Miss Musclebox »