Mommy Mailbox Review December 2016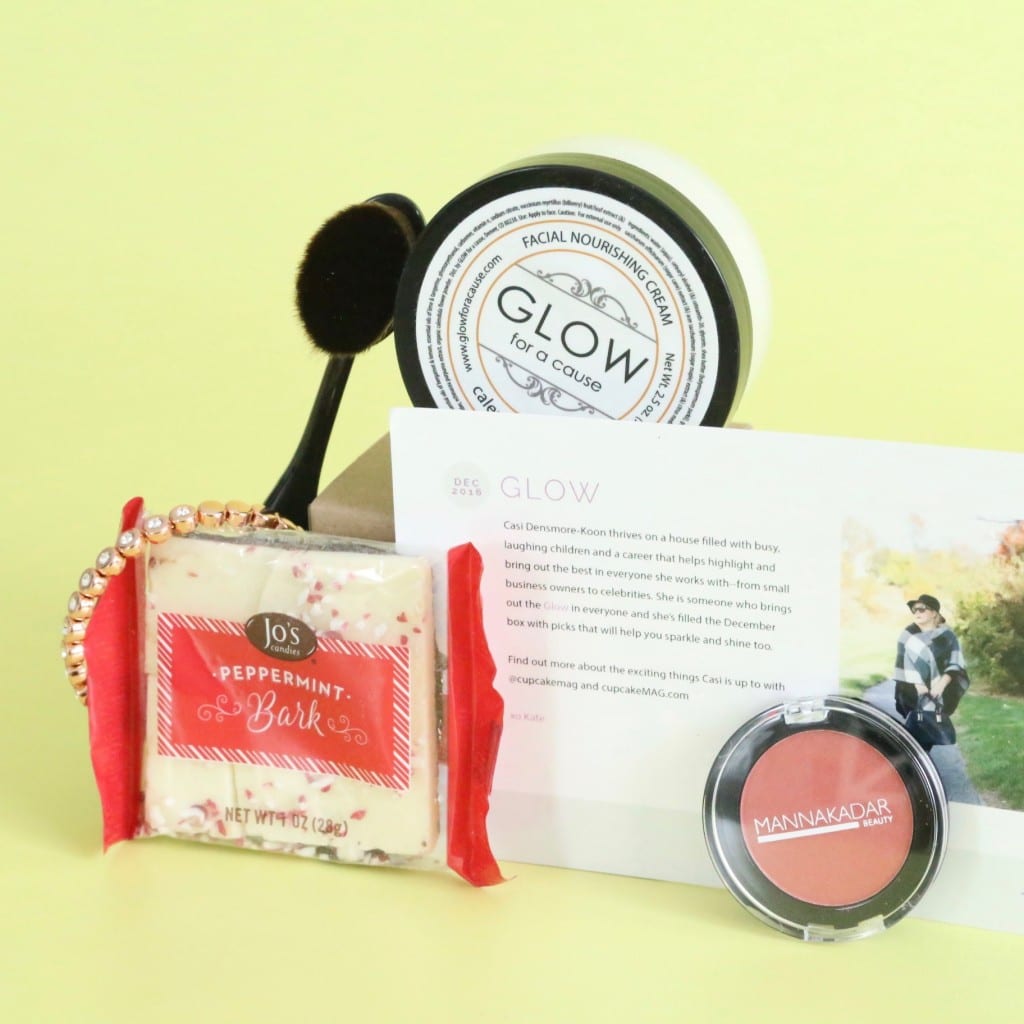 Mommy Mailbox Review December 2016
Last month was my very first review for Mommy Mailbox and I actually quite liked it. I think this is a really cute box, and I absolutely love that they have a guest blogger curate the box each month. PS – I'm not a Mom and I still enjoy this box so don't let the name scare you off if you don't have littles ones at home.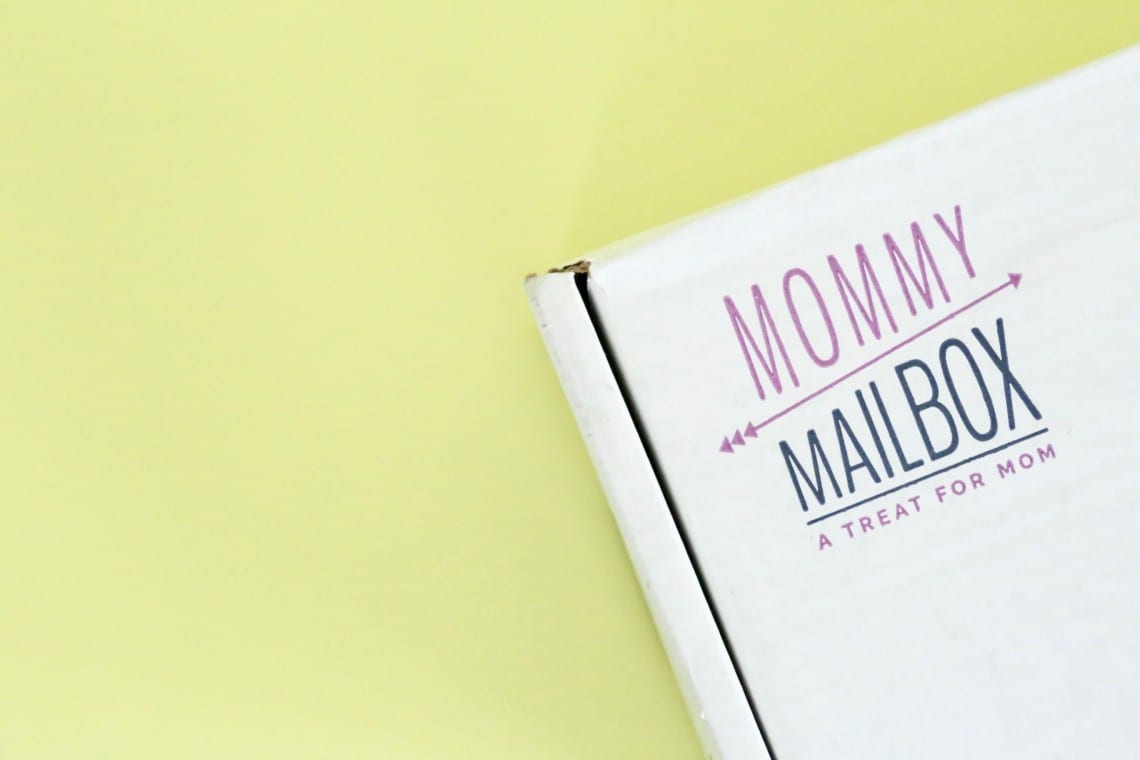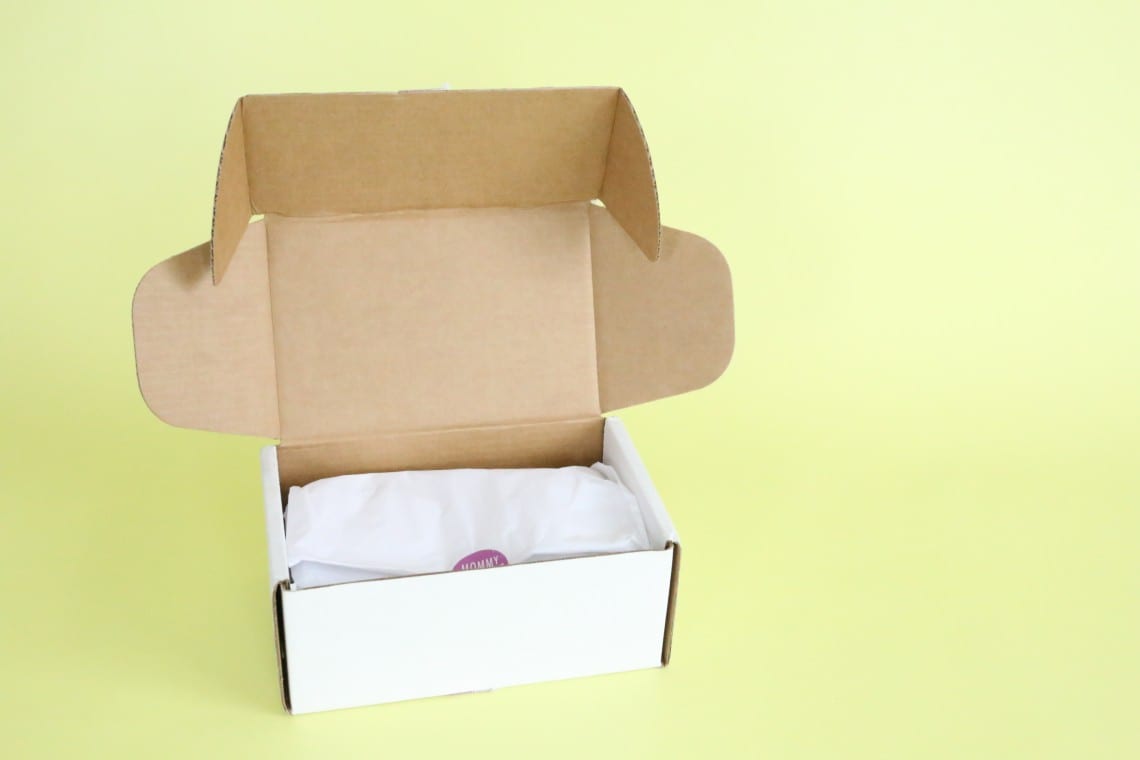 Mommy Mailbox Details
If you aren't familiar with Mommy Mailbox it is a monthly gift that uplifts and rewards motherhood. Each box is curated by a different guest blogger, who shares a piece of her style with you by including her favorite goodies. Items are a mix of fashion, gourmet food, fitness, art, home décor and beauty.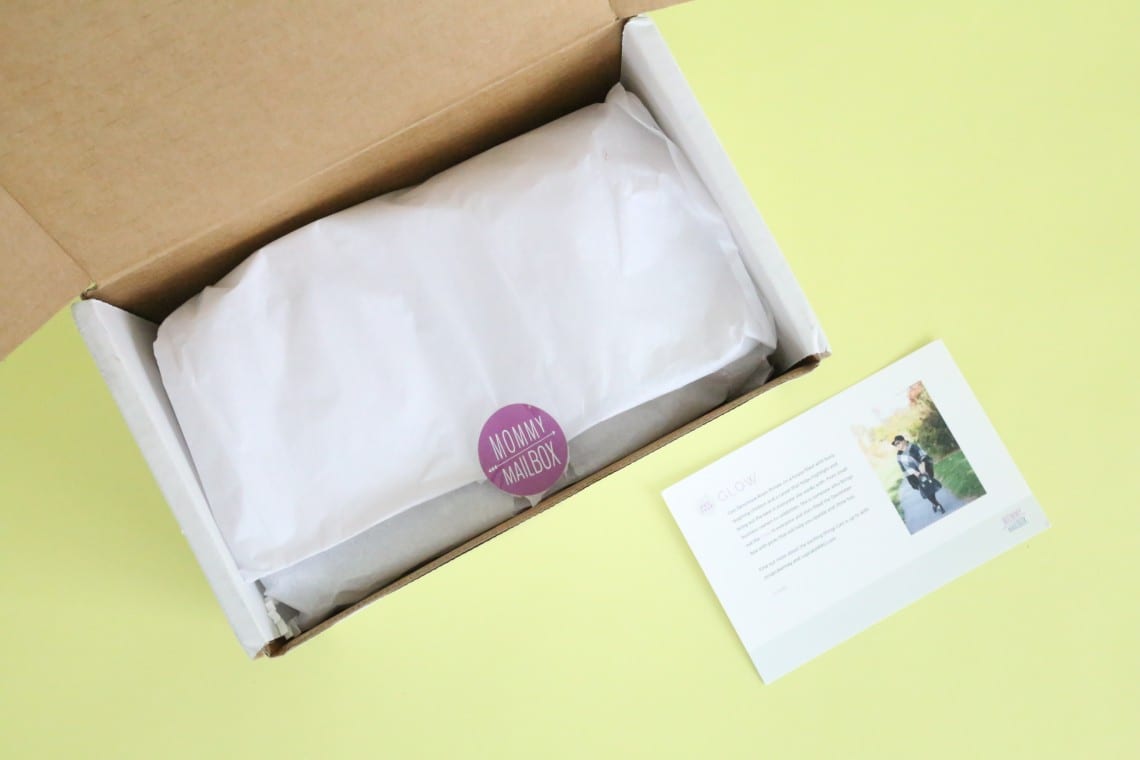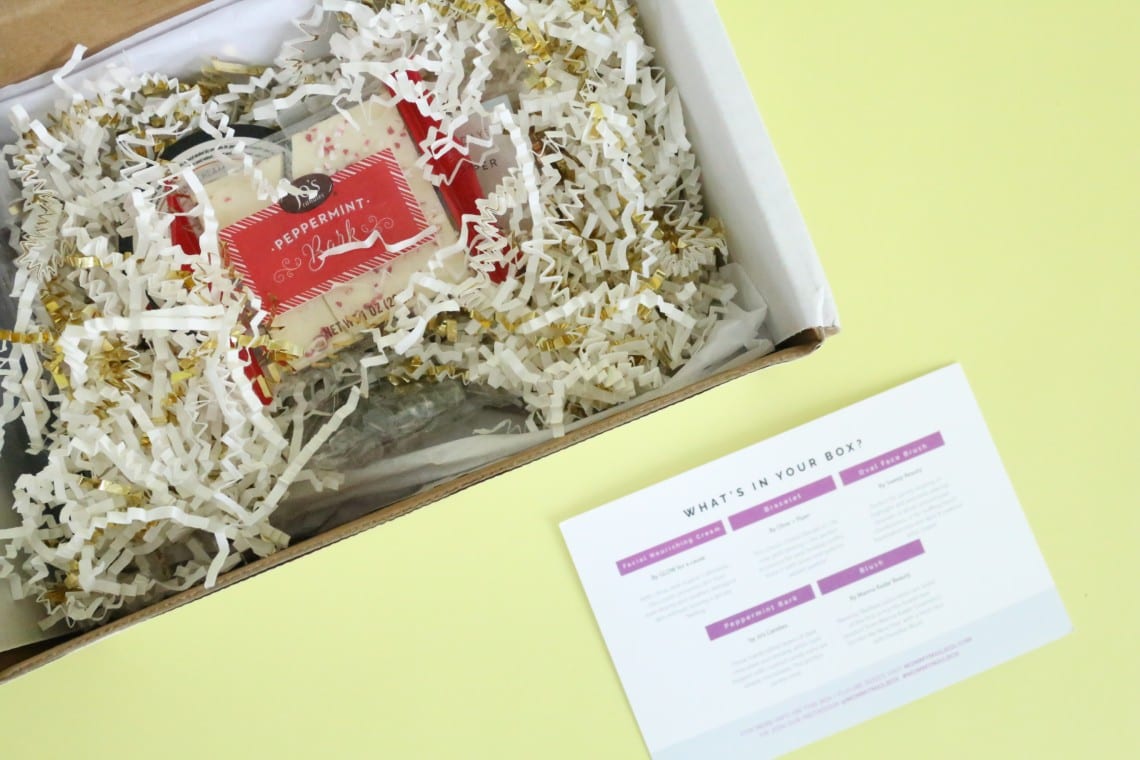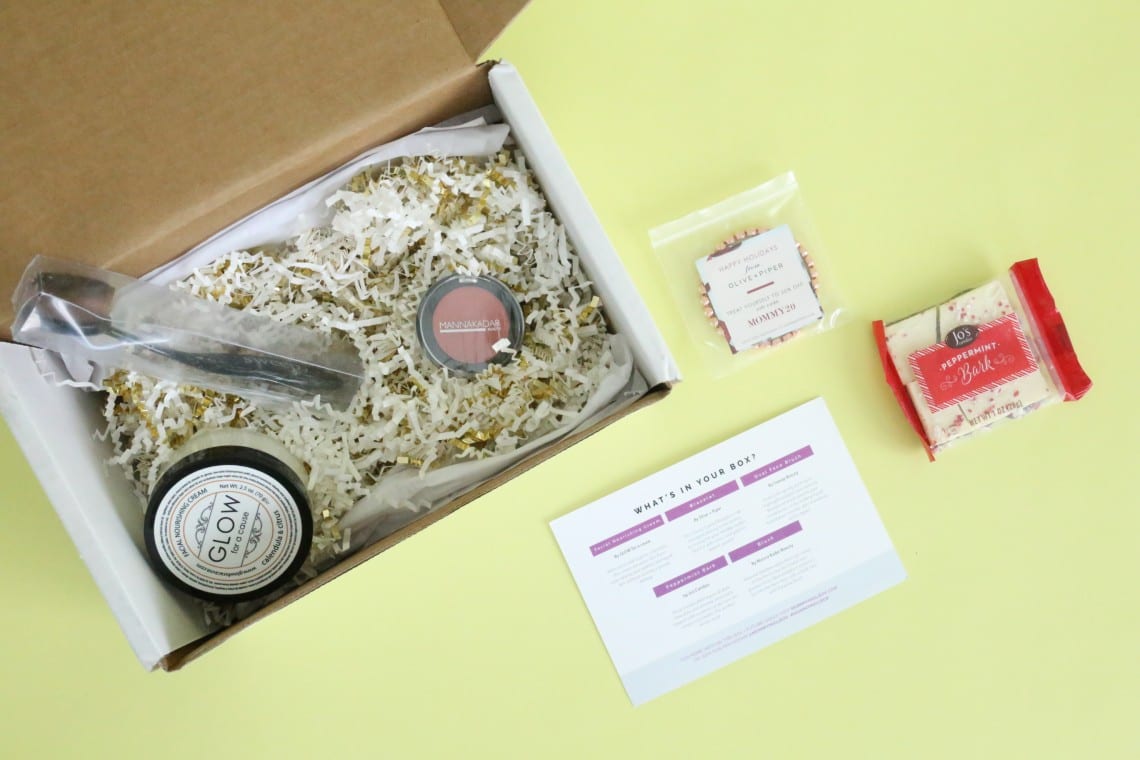 December Theme – Glow
The theme for this month's Mommy Mailbox is "Glow" and the guest blogger is Casi Dunsmore-Koon from CupcakeMag. I have been following Casi for more than a year, so I was very excited to see that she was curating this month's box. The product card says that she has filled the box with picks that will help us sparkle and shine……..bring on the glow worthy items!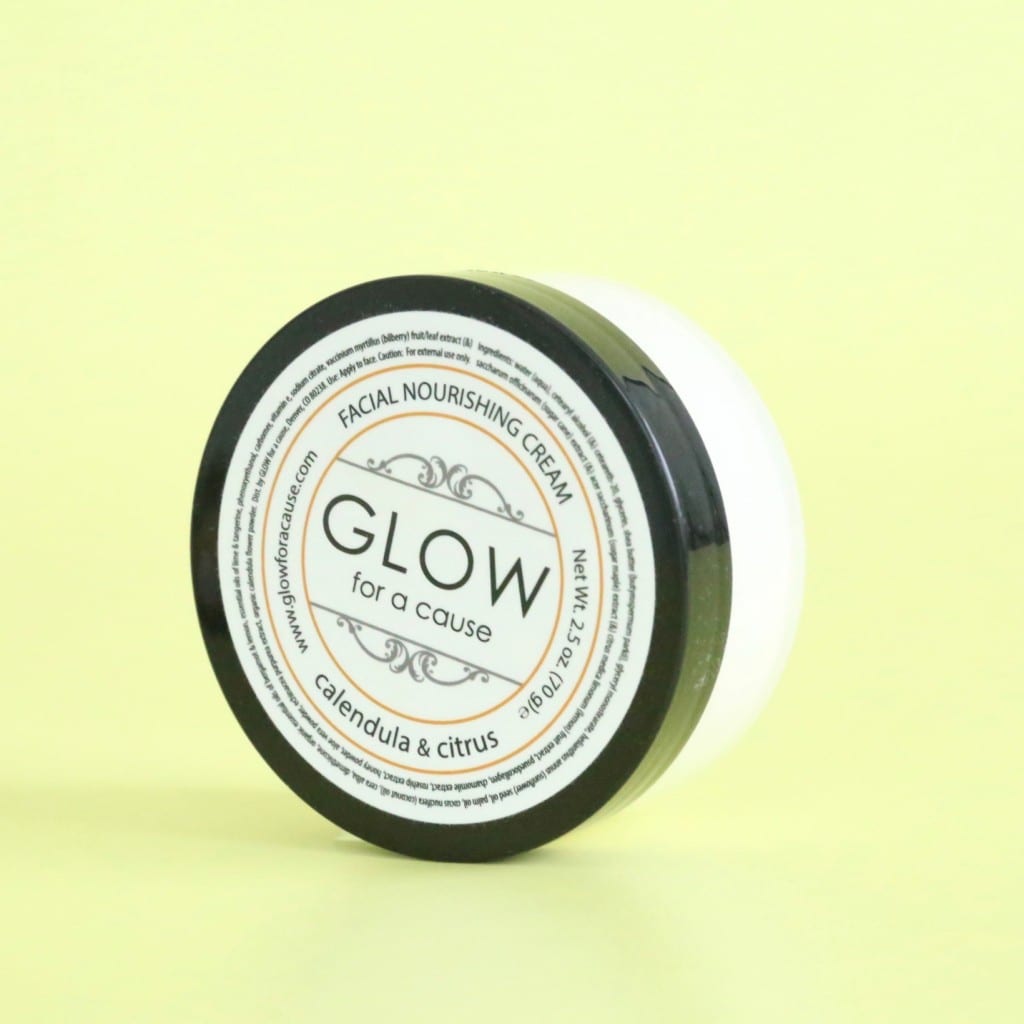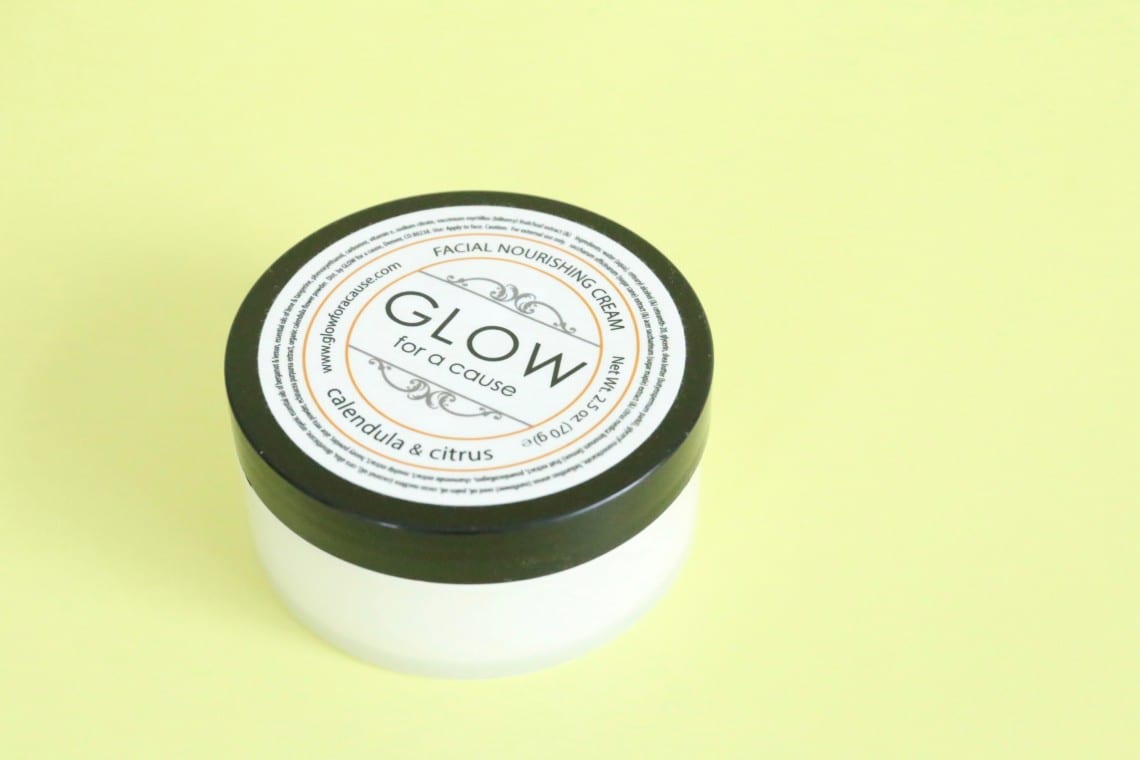 Facial Nourishing Cream – GLOW for a Cause
With citrus and calendula, this cream prevents skin from over-drying and soothes damaged skin without leaving a greasy feel.
First of all, I LOVE Glow For A Cause products, and second, I am SUPER intrigued by this product. Until now, the only face cream I have been comfortable using is my Neostrata. But…….I have really been wanting to switch to a natural cream, and this just might be it.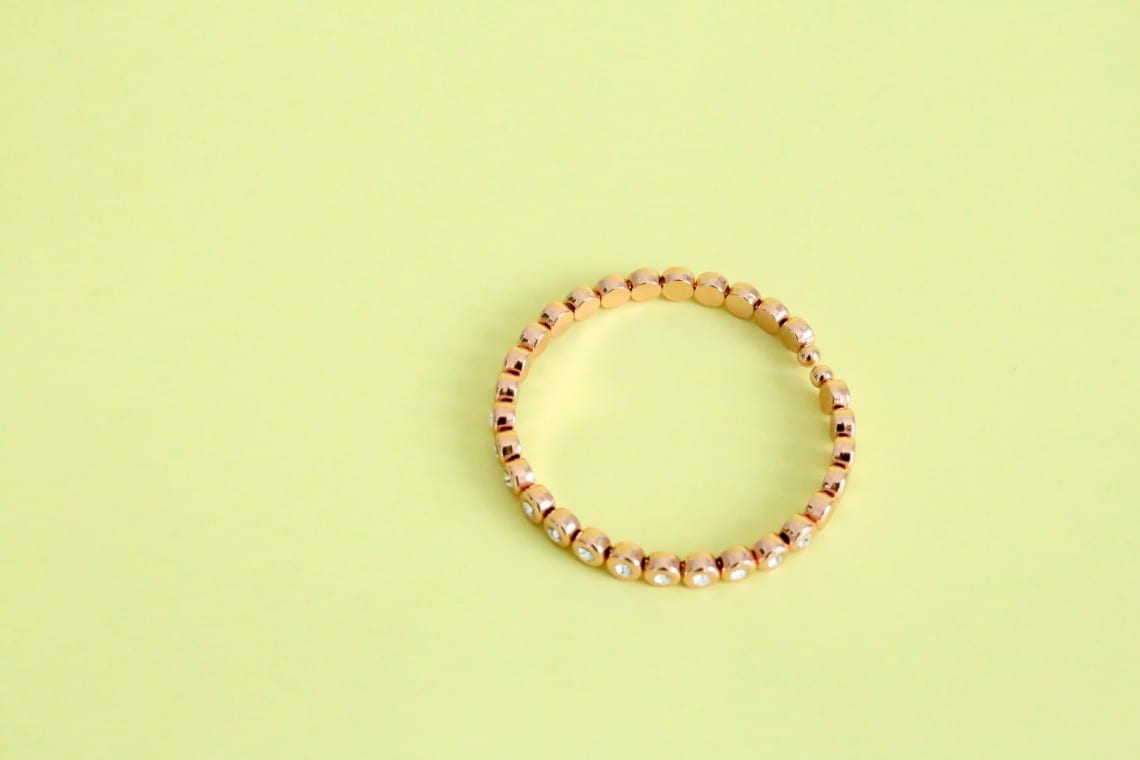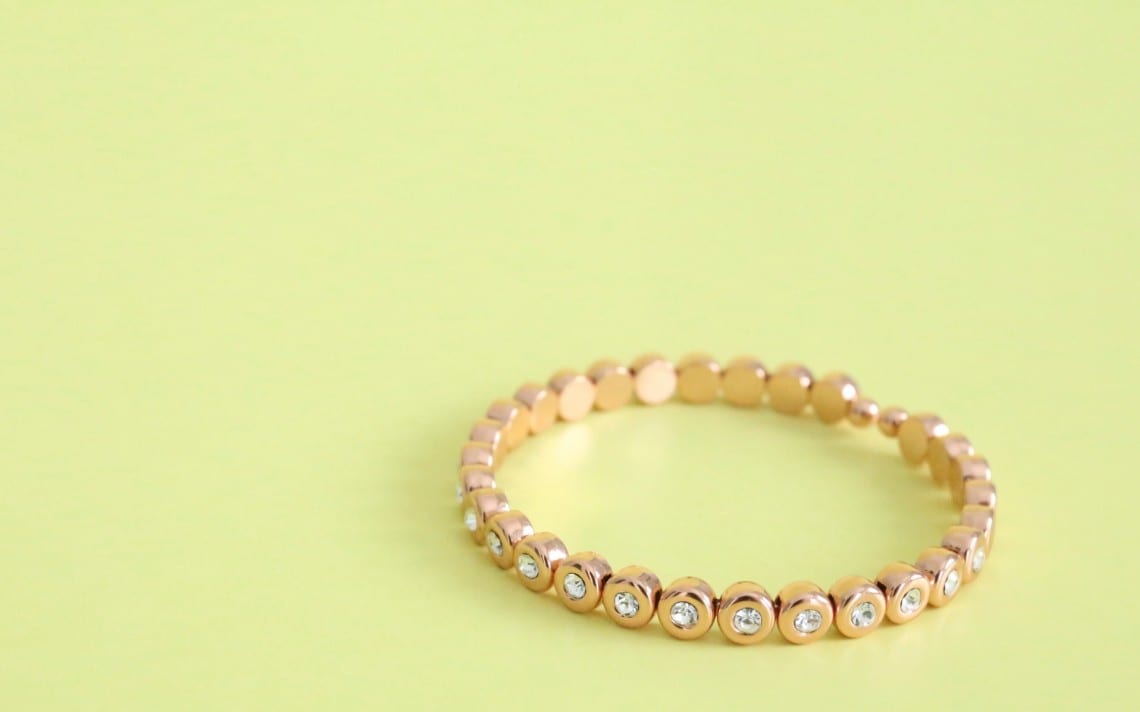 Bracelet – Olive + Piper
This classic crystal bangle in 14k rose gold plating is the perfect accessory for your holiday outfits. Stack it with silver and gold for added sparkle.
Eeeek…….SO EXCITED!! How unbelievably gorgeous is this little bangle! I love everything about it. The color, the sparkle, the size……..everything. I have a rose gold watch that this will stack with beautifully.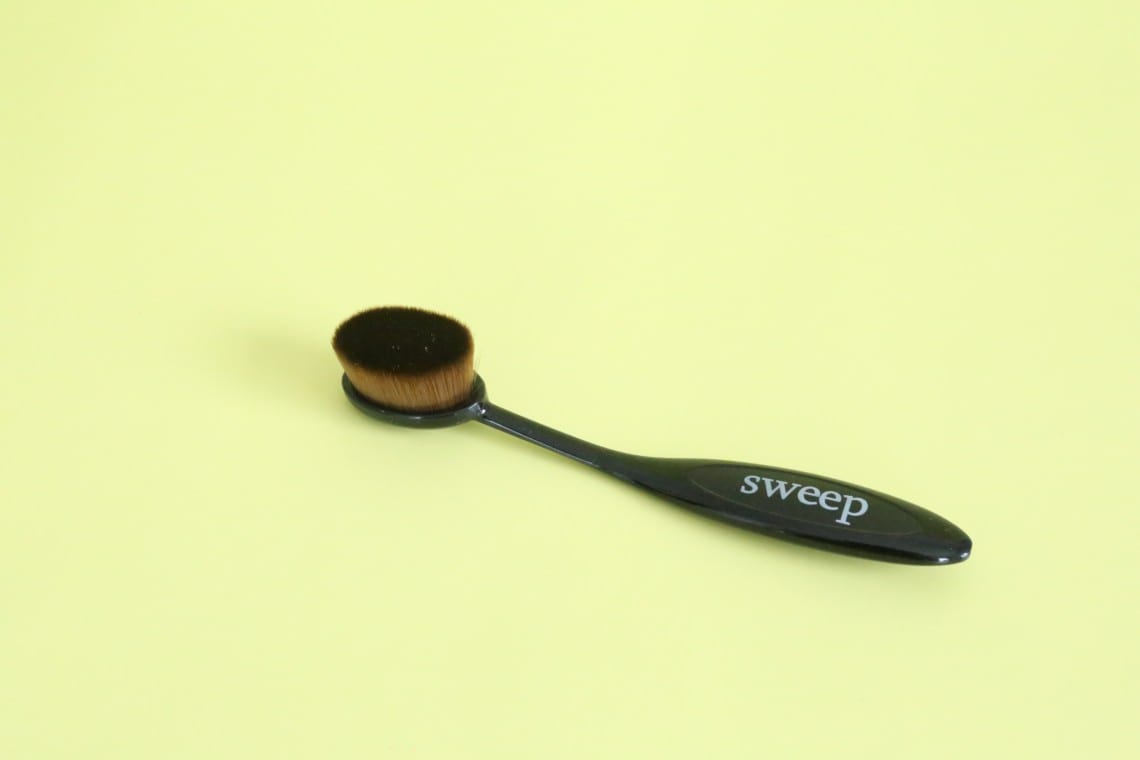 Oval Face Brush – Sweep Beauty
Perfect for gently dusting on highlight and precisely placing bronzer or blush around your cheekbones, or for buffing liquid foundation into the skin! A makeup artist staple.
This is maybe the only item in the box that I'm not excited about, but that is strictly a personal preference. I'm just not talented enough to use makeup tools like this. I have enough trouble with my regard ol' blush brush. Maybe one day I will learn…….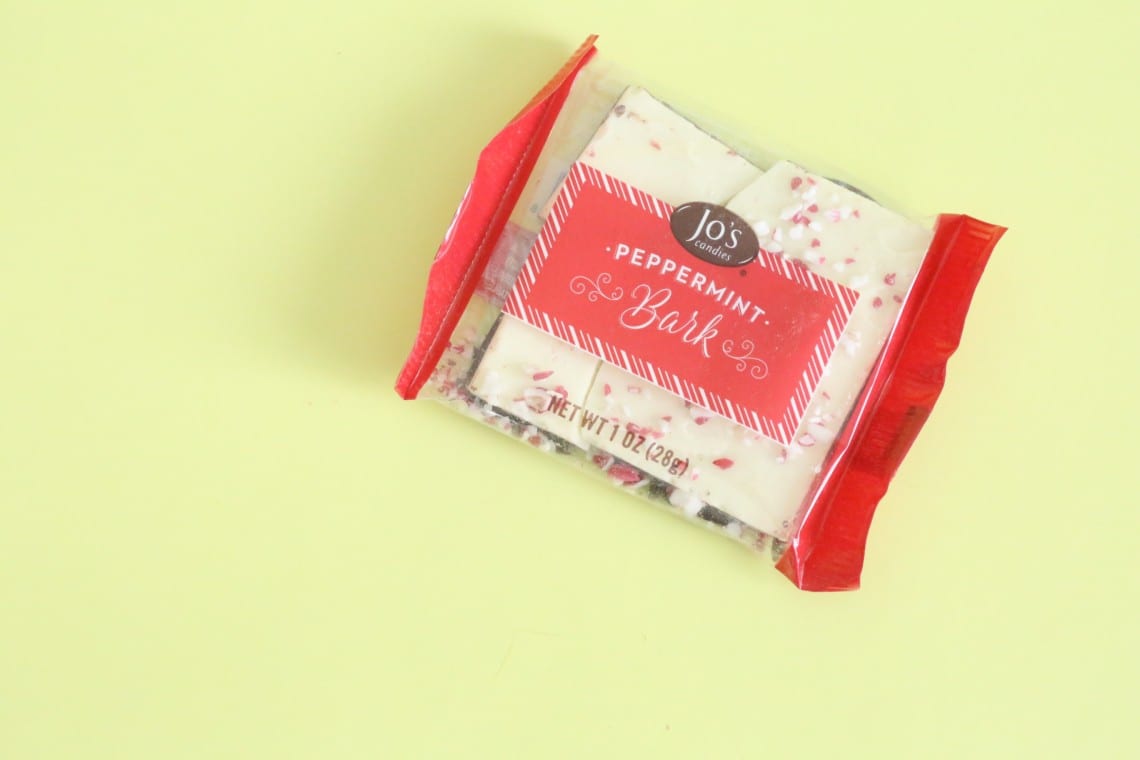 Peppermint Bark – Jo's Candies
These handcrafted layers of dark chocolate and dreamy white bark topped with crusted candy cane are simply irresistible. The perfect winter treat.
This little treat has the word Christmas written all over it. I think this is the perfect snack item for a December box.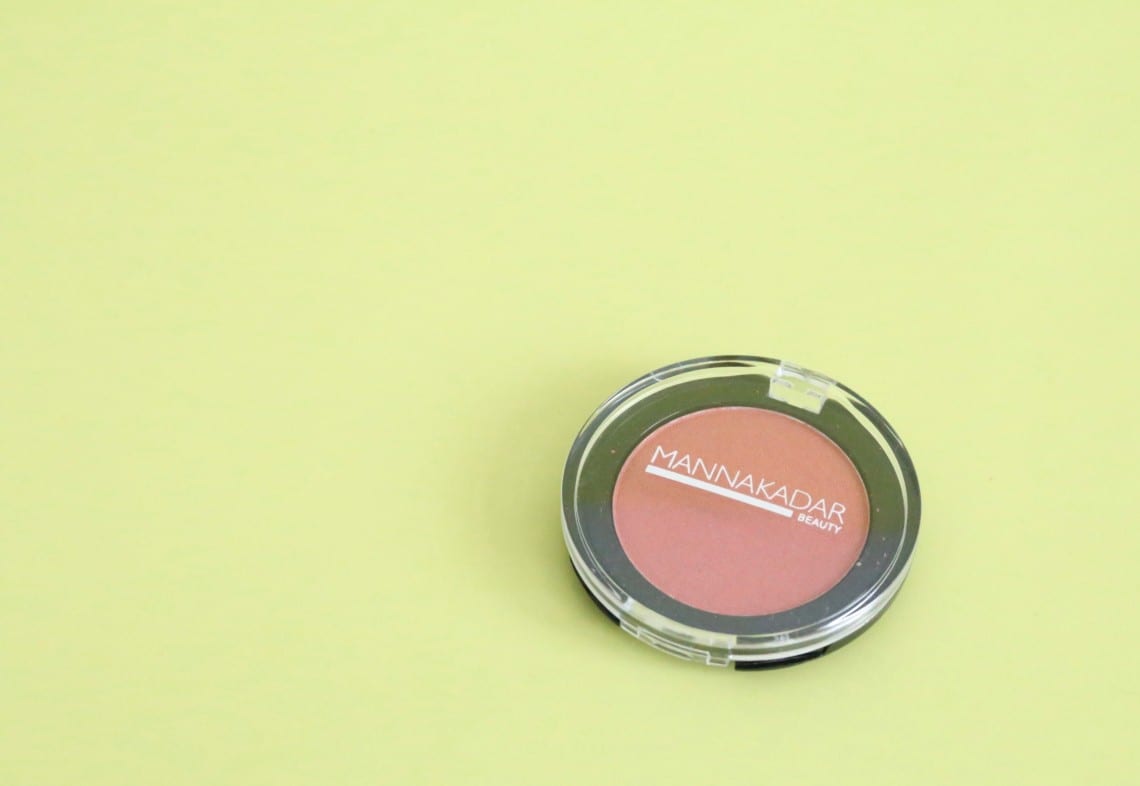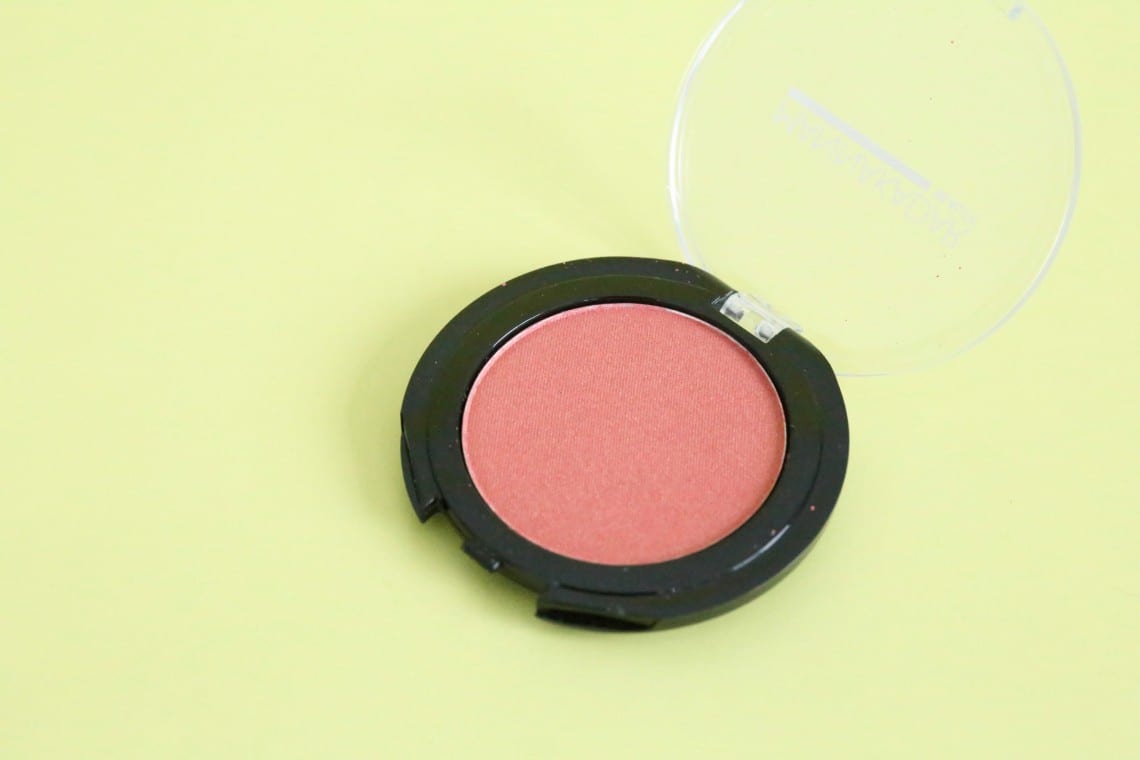 Blush – Manna Kadar
Mommy Mailbox subscribers are some of the first to try this brand new product from Manna Kadar Cosmetics. Go into the New Year with a fresh face with Paradise Blush.
Manna Kadar is certainly making a statement. They have been in a lot of subscription boxes lately. They are screaming……."we're here and we're not going anywhere". I have been really happy with their products, and am excited to try their blush. I LOVE a good blush.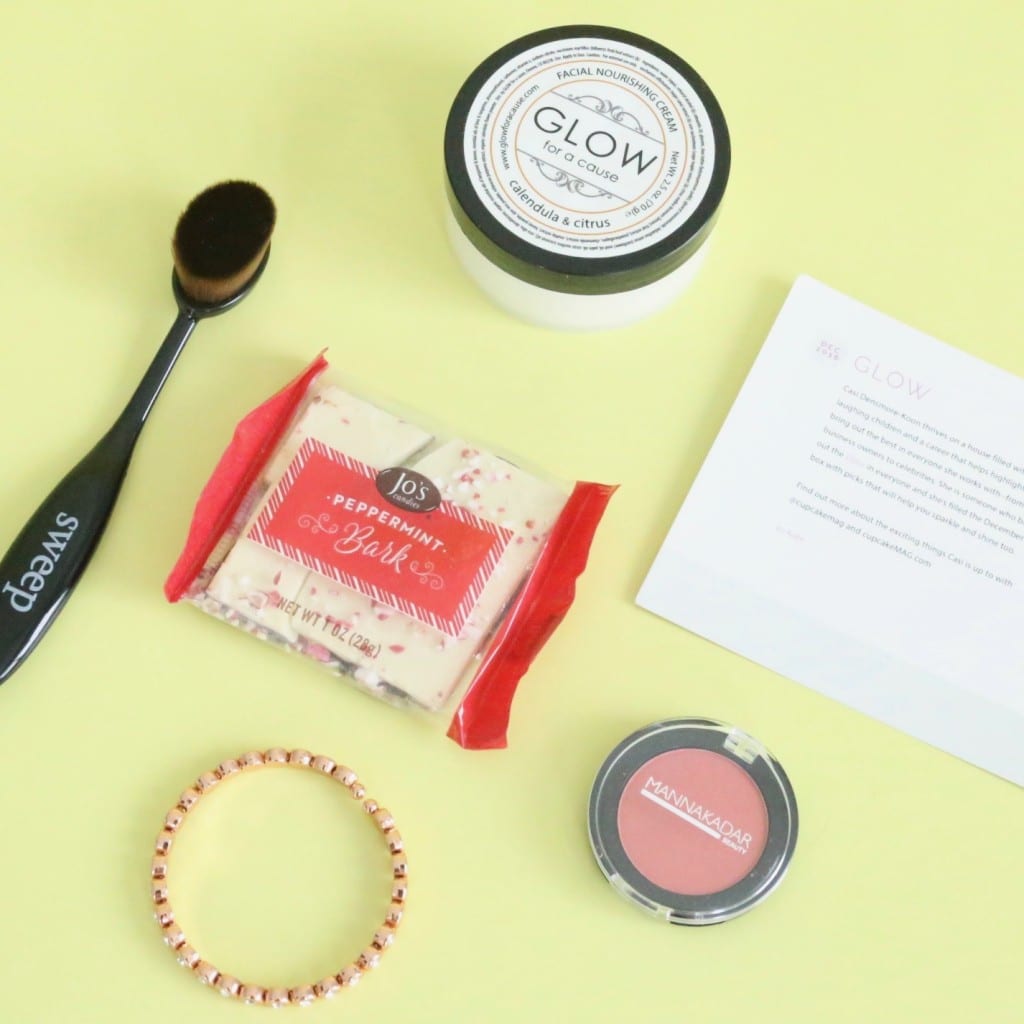 Mommy Mailbox Review December 2016 – Final Thoughts
I really truly enjoy Mommy Mailbox. This is my second box and I have been happy with both. I really, really love the mix of products they include. This is what I like to see in my boxes – a treat, jewelry, makeup, and a bath & body product. I was excited to see that Casi Densmore-Koone was the guest curator this month, and I think she did a great job with the December box. I am happy with all of the items we received but the gold star definitely goes to the Olive + Piper bracelet…….it is amazing. I would definitely recommend Mommy Mailbox.
XOXO
Explore.
Save.
Enjoy!
Sign up for a free account on A Year of Boxes to receive exclusive offers, be added to our monthly mailing list, and much more! We are always adding features to improve the experience for our users, from their valuable feedback!
Join Today!