My Ireland Box Review October 2017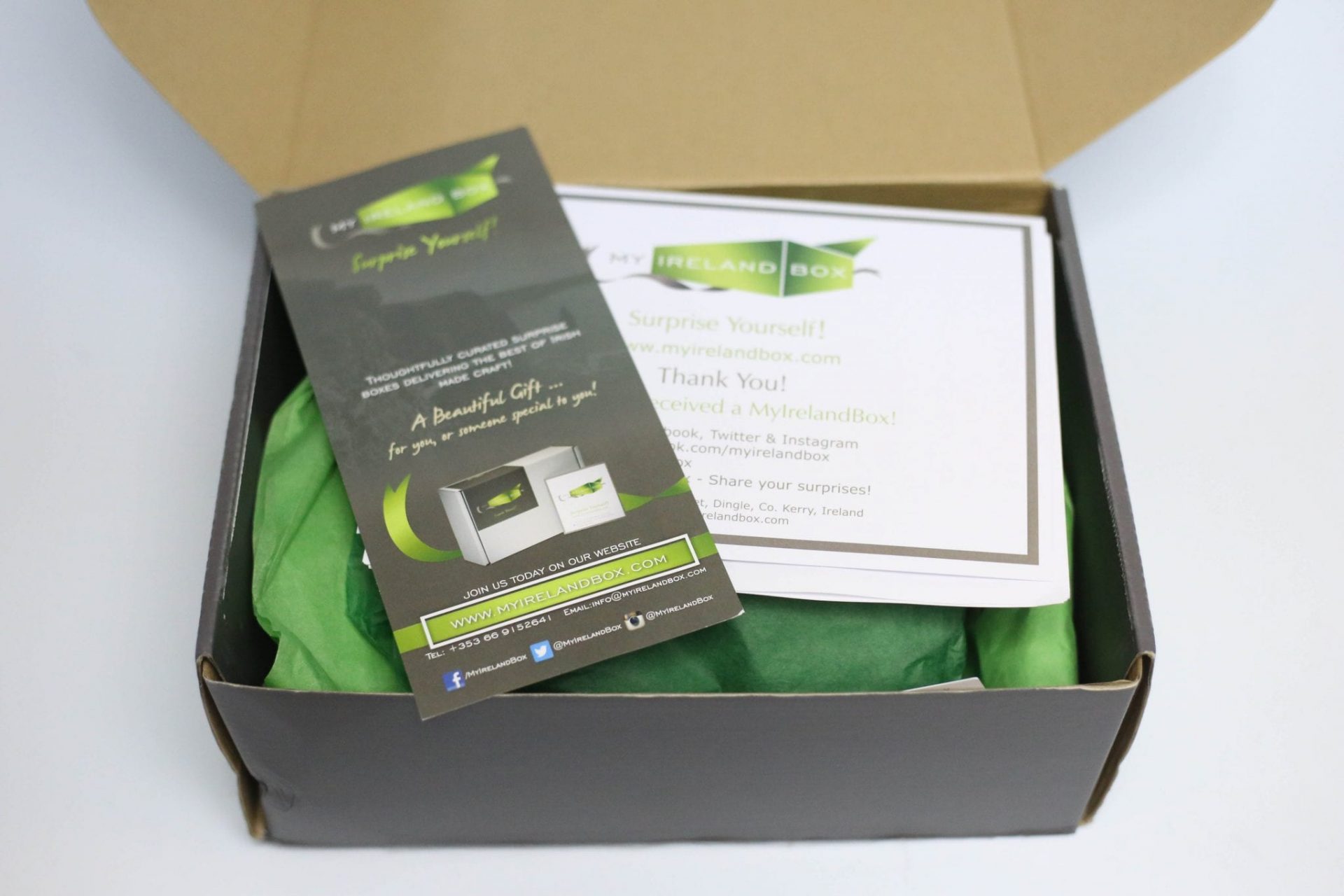 My Ireland Box scours Ireland and meets with the most talented craftspeople to find you the cutest and most amazing handmade craft items in the country right now.  Placed in a nicely presented box and kept a surprise, they are shipped (within a week of posting!) to your door! They kindly sent us this box for review.
My Ireland Box October 2017
We are delighted to send you the 'Irish Beauty, Art & Accessories" this month.  We love natural beauty products and these two that we included in the month's My Ireland Box delivery are just what we were looking to add to our own natural beauty routine.  Both products can be used by men and women.  All these wonderful surprises fit so perfectly together.  We do hope that you enjoy them!  We are super fired up about the Thanksgiving and Christmas My Ireland Boxes that you will received over the next two months and they make great gifts for the Holidays.  So think about the Three Month Thanksgiving, Christmas and New Years My Ireland gift subscription for the special someone this year.
This is my second My Ireland Box.  I was fairly impressed with the first month and am excited to have another peek at My Ireland Box.  The first month I received had a great theme, excellent product detail and usable/fun items!  Let's take a look at the October box.
Seabloom Art – County Wicklow
Nancy Falkow is an American artist and musician who now lives in the beautiful town of Greystones in County Wicklow.  Nancy specializes in creating works of art from items she sources from the ocean and beaches.  This creates the challenge of expanding her creativity to match her finds!
This is the best use of sea glass I've ever seen!  You can often receive art work in subscription boxes and I'm not always a fan, but this is so darn cute I'll have to make it a Christmas gift to someone, but I can't decide who because I want to send it to everyone!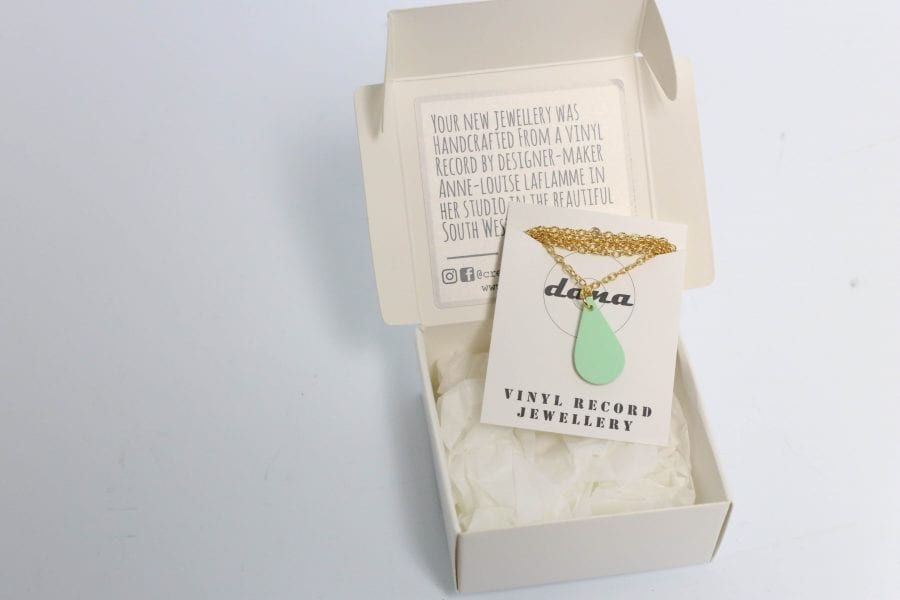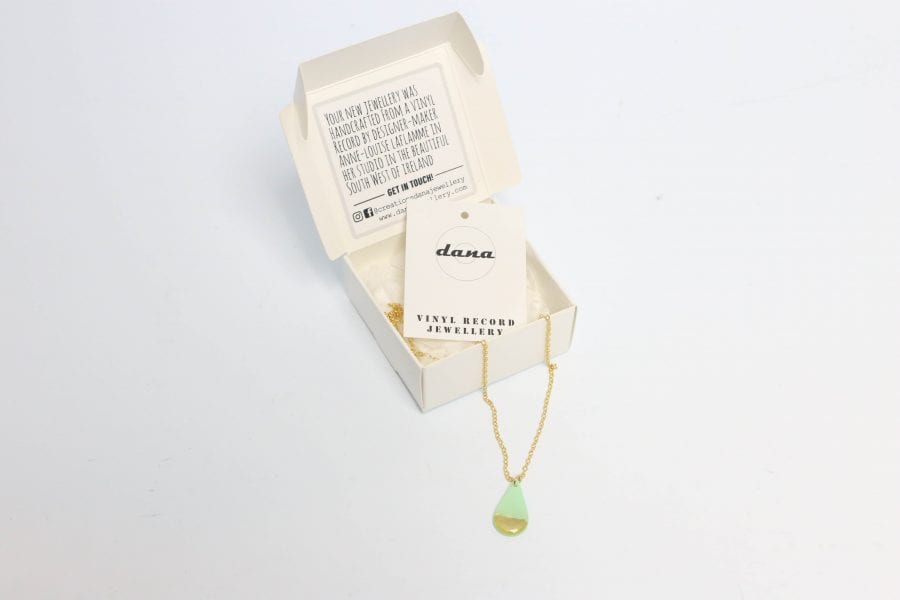 Creations Dana Jewellery – Sneem, County Kerry
After a two year technical program in jewellery making in Quebec, Anne-Louise made a plan to travel to New Zealand.  While in New Zealand Dana had a breakthrough and was inspired to create items out of recycled vinyl records.  We can confirm that Dana is as passionate about her work as she says she is.  We could see that her surroundings inspire her designs and we chose this piece as it reminds us of Coumeenole Beach and the Turquoise waters at sunset.
Another beautiful item coming out of our My Ireland Box!  This would make an amazing Christmas present, but I think I'm too in love with it to give it away!  It's just my style.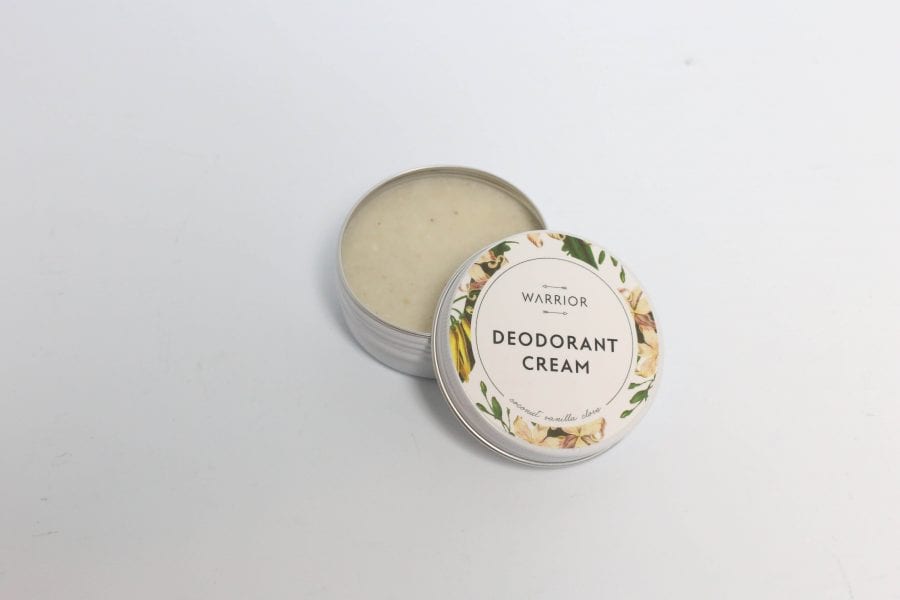 Warrior Botanicals – County Cork
Warrior Botanicals is a new, small-batch, handcrafted, all natural personal care brand based in West Cork, Ireland, founded by Reidin Beattie.  Reidin is passionate about creating simple and effective products using organic, wild-crafted and ancient ingredients all sustainably sourced from the sweet earths of Ireland.  We love Warrior's branding, Redini's passion for all things natural and the fruits of her devotion being this non-toxic, luxurious and effective natural deodorant.  
Ah!  Love natural beauty products, especially natural deodorants.  Can't wait to try this one and see how it squares up to the other deodorants I've tried out.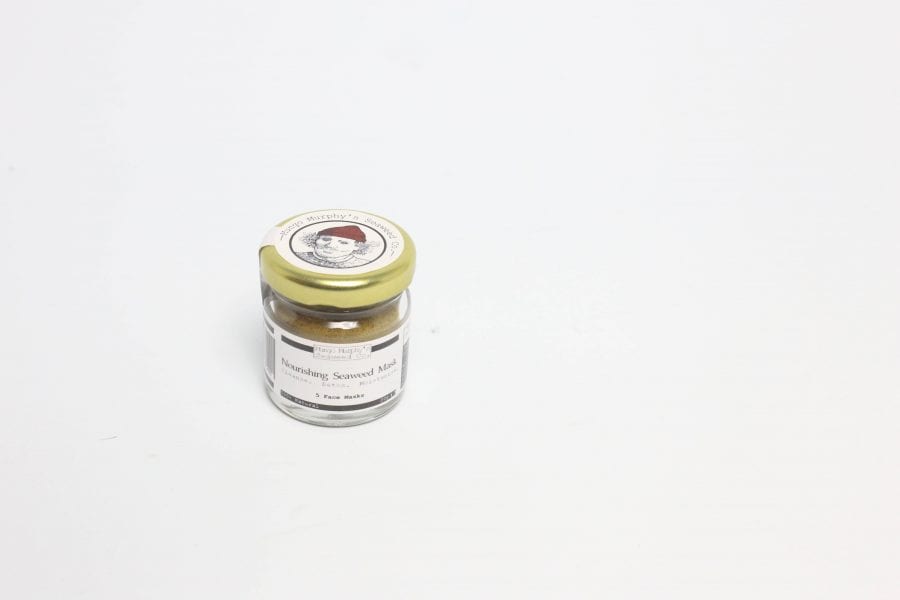 Mungo Murphy Seaweed – The Wilds of Connemara
We are partial to the odd seaweed bath here in My Ireland Box.  Seaweed baths are an age old tradition in Ireland.  We love natural seaweed products simply for their moisturizing, skin-softening and nourishing effects that leaves skin feeling luxuriously soft.  This nourishing seaweed mask contains Ascophyllum nodosum which is naturally rich in vitamins, minerals, and amino acids.  
This sounds amazing.  The perfect addition to a relaxing soak in the tub!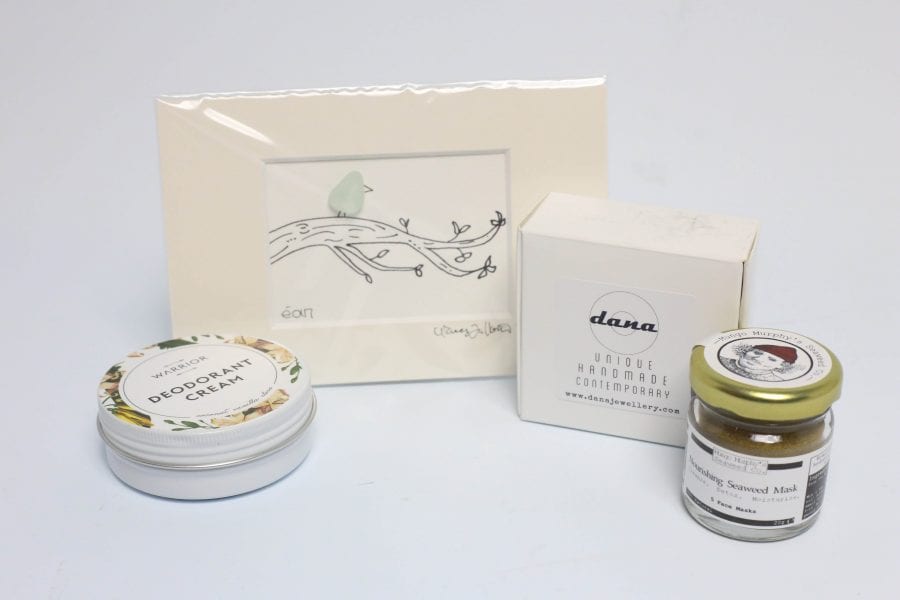 My Ireland Box October 2017 – Final Thoughts
So so good!  The products themselves were quite small and the box was quite large, so at first when I was digging through the box it really didn't feel like much was in it, but don't judge a box by its size!  I'm so impressed with all of these items and would use or stocking stuffer gift every single one.  The theme was super cute and I loved reading through the product card.  The product card is actually quite extensive, giving a background behind each artist and why My Ireland Box chose the items it did.  It really adds a personal touch to the box and I really enjoyed reading the history behind all the pieces chosen.  I can't wait to see the Thanksgiving and Christmas box!  I feel like they've been built up quite a bit, but from what I've seen of My Ireland Box, they will easily rise to the challenge!
-Shonah
Explore.
Save.
Enjoy!
Sign up for a free account on A Year of Boxes to receive exclusive offers, be added to our monthly mailing list, and much more! We are always adding features to improve the experience for our users, from their valuable feedback!
Join Today!