My Meraki Box Review January 2017
My Meraki Box Review January 2017
I am so excited to share with you a new Canadian subscription box! Today I get to review the January 2017 My Meraki Box.
My Meraki Box features new exclusive designs, only available to My Meraki Box subscribers. Each month will feature 2-3 brand new Wristicuffs designs, exclusive to My Meraki Box.  Every box will contain  jewelry pieces handcrafted in their studio with a minimum $100 retail value.
Subscription Details
When you sign up for a My Meraki Box subscription you answer a few style questions. This will allow them to customize each box to your preferences. To ensure you receive jewelry pieces that you will love for years to come, you will be able to log in and select your preference of either leather, gemstone or metal color options.
Here's a look at the pieces I received in my January box: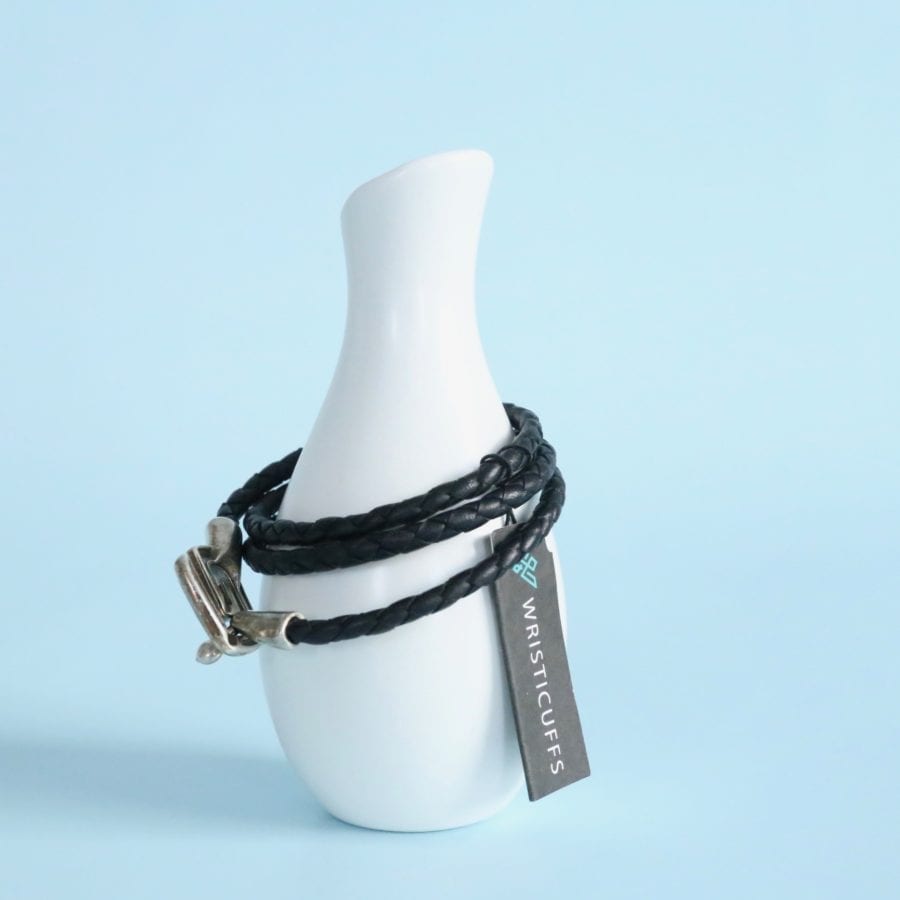 Anais
A triple wrap bracelet featuring a unique diamond interlocking clasp in a brushed sterling silver finish. MSRP – $69.99
This is unlike anything I currently have in my jewelry collection and due to the fact that I got to let them know my wrist size during the checkout process, it fits like a glove.
Kadamba
A beaded stretch bracelet with a squared sterling silver tube on a band of solid smoky quartz. MSRP – $54.99
I'm really into beaded bracelets right now. They are just so easy to throw on, and they stack well with others. I really love the sterling silver tube.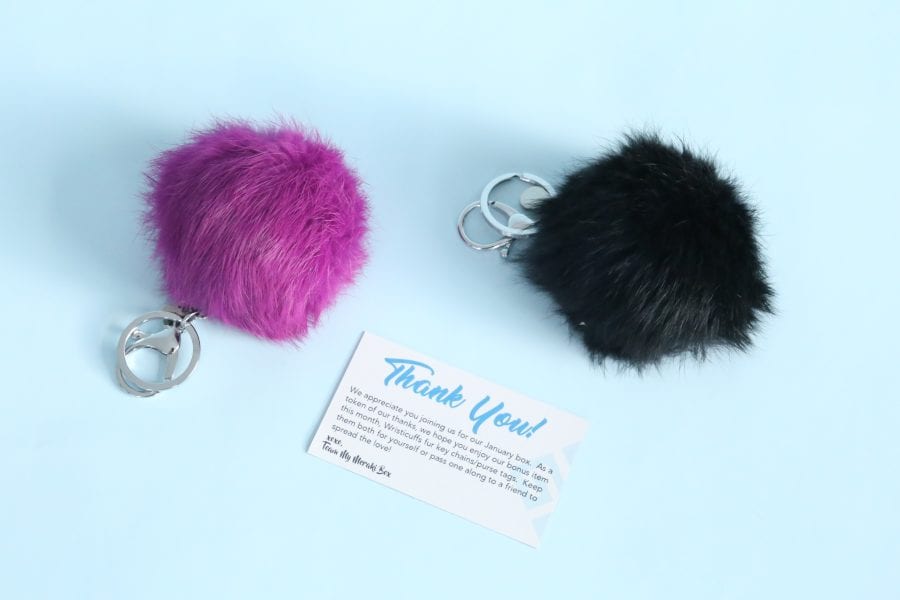 Bonus Item – Purse Tags
As a token of thanks for joining My Meraki Box in January they have included these adorable Wristcuffs fur key chains/purse tags. Oh my goodness, how cute are they!!! Normally I wouldn't use something like this, but they are so darn cute I think I might have to put one of them on my purse.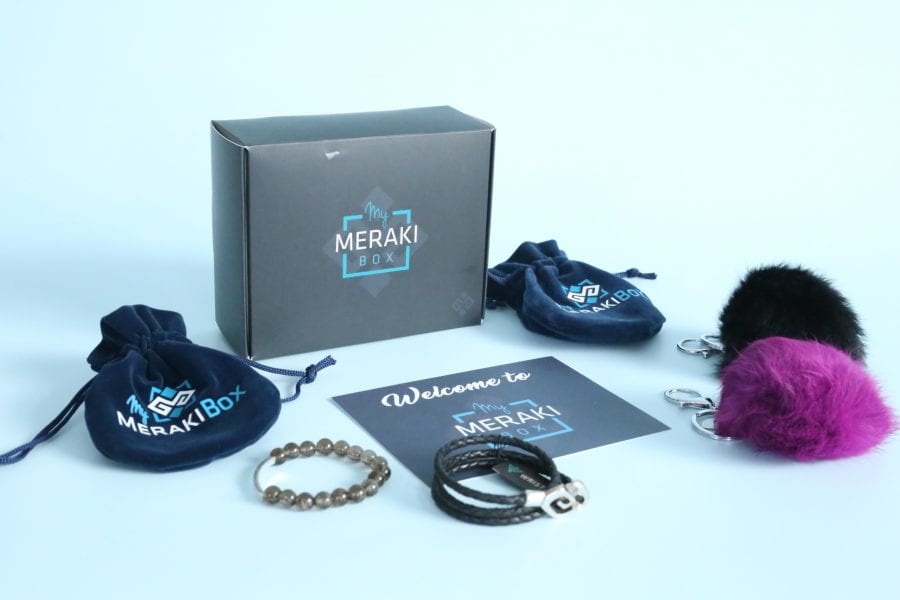 My Meraki Box Review January 2017 – Final Thoughts
For my very first My Meraki Box I am very happy. It's a little more expensive than most of the jewelry subscription boxes I currently review, but it's one of those instances where you get what you pay for. Their pieces are made from European leather, sterling silver, and gorgeous beads. They have also been featured on display and in the gift bags at the 2014 Golden Globe and Emmys GBK Celebrity Gift Lounges. For me personally, I love the fact that they customize each box. I have extremely tiny wrists, and it's very hard for me to find pieces that fit. The custom sizing alone makes the box worth the cost. Not to mention the fact that the pieces are awesome and they included the cutest little bonus gift.
What do you think of My Meraki Box? Is it a jewelry subscription you would subscribe to?
XOXO
Explore.
Save.
Enjoy!
Sign up for a free account on A Year of Boxes to receive exclusive offers, be added to our monthly mailing list, and much more! We are always adding features to improve the experience for our users, from their valuable feedback!
Join Today!