Nature's Wellness Box June 2020 Review
Nature's Wellness Box features 5-6 full-size, natural, vegan and cruelty-free products. Get directly delivered to your door carefully picked products that you will use daily. Essential oils, self-care items, natural health products, everything that you need that matches your healthy and chemicals-free lifestyle. They kindly sent me this box for review.
It is my first box from Nature's Wellness Box and I was very happy when I discovered it since their values align with mine with perfection. I am working toward a simple, healthy and chemical-free environment. I made many changes in my life in the past years and I keep my eyes opened for new products and items to try. This kind of box supports my lifestyle and makes me discover new brands that I am sure will work for me. You can subscribe for a month to month subscription, and for only $49.99 CAN, you receive over $80 worth of quality items and products.
When I opened my door to get my Nature's Wellness Box, a delightful smell came to me. I could say I loved this box at first scent. The outside of the box is simple, yet elegant with the logo on top. The packaging is one of quality and well thought out. The tissue paper is thick and has a beautiful pattern of colored leaves with a flower.
To keep everything well wrapped, it is closed with a big sticker with Nature's Wellness Box logo on it. Talking about the logo, I read the flower chosen for it comes from a plumeria, also called frangipani. Here is what is says on Nature's Wellness Box website:
"In the Hawaiian culture, the plumeria symbolizes positivity and the new beginnings. We hope that your new Nature's Wellness Box subscription will bring positivity into your homes and lives." I am sure it will!
I appreciate well packed boxes and this one is perfect. When I opened the box, I found a thank you card with a hand-written note (I love it when the first box is personalized by the owner! It makes it extra special.)
There was also an interesting paper on the history and mission of Nature's Wellness Box. The owner tells us more about her journey and how she came to create her beautiful box. I believe we must find this only in the first box.
A pamphlet was also on top with a lot of information on this month's products. I was surprised to find so many products, as I was not seeing a lot of them in the box since they were well hidden through the small paper pieces. I liked that since it kept a certain mystery and every item I took out of the box was a surprise. Let me show you what I received…
Beekeeper's Natural Throat Spray
Propolis spray is my go to remedy since at least 3 to 4 years. I always have a bottle on my nightstand (I like to keep it close to me) and will use it at the first sign of illness. It helps your immune system to fight those pesky germs that makes you sick. It also has a soothing effect when you are already sick and coughing.
I also learned that it can help combating free radical damage during a period of stress. An ally that you always want to keep close to you, especially in these times.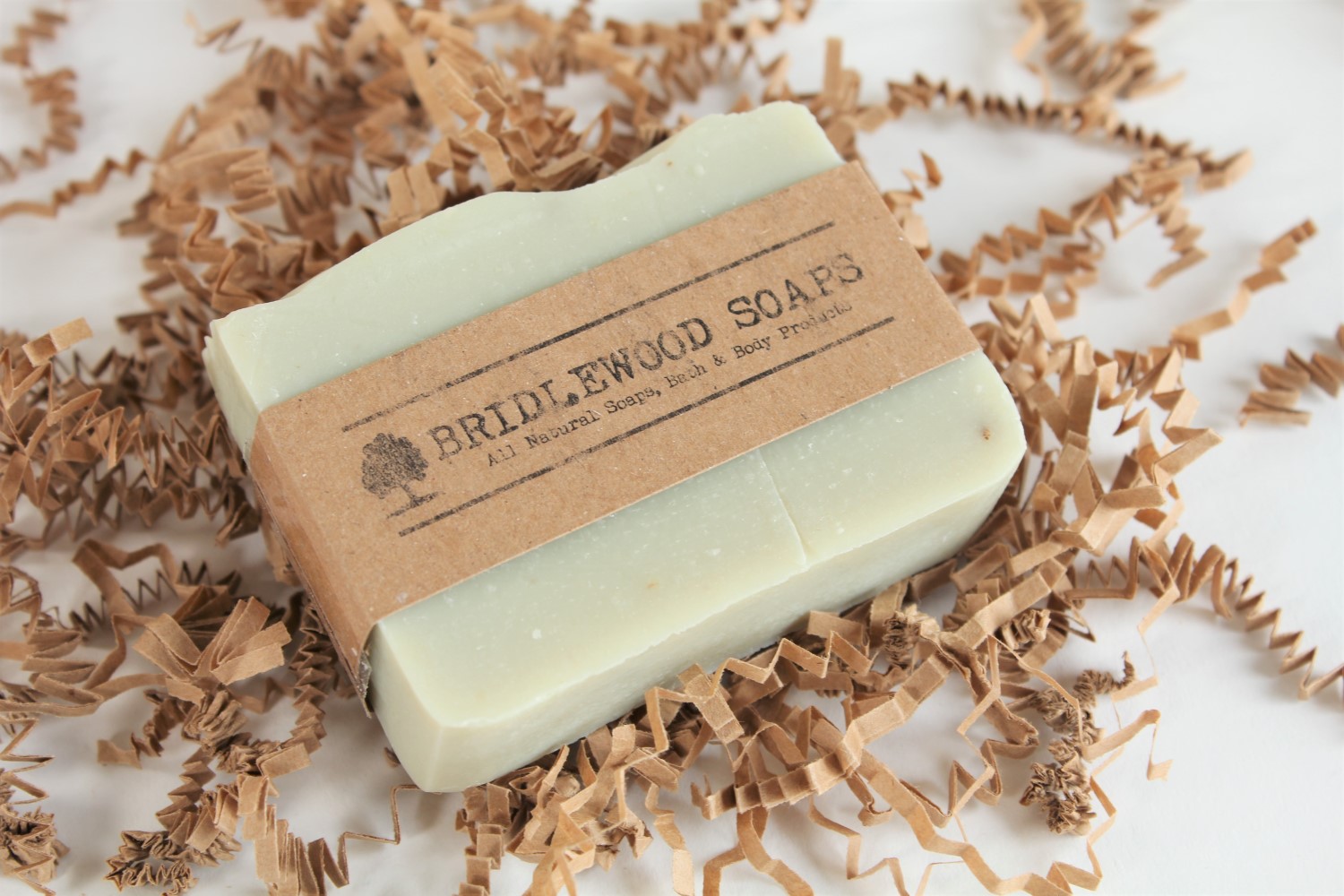 French Lavender Clay Soap from Bridlewood Soap
This soap was one of the things that I smelled first when I received my Nature's Wellness Box. Lavender has such a soothing and relaxing smell that makes any bath or shower a relaxing moment. This bar is made of cocoa butter, Shea butter and goat milk for silky skin and contains French green clay which helps absorb some of your body's excess oils without causing dryness. This will be my first time trying a soap with clay in it. I am curious to see the difference. There are also little pieces of lavender in the soap for a gentle exfoliation.
Rose In-Shower Body Scrub from IBUKI BEAUTY
"The name ROSE reflects the various rose ingredients in this scrub which can help reduce redness, is a natural source of Vitamin C and E, and can be both beneficial for acne prone and dry skin types!"
Another product with a delightful and powerful smell of rose. I love that the ingredients are organic and how the rose was incorporated into the mix. The grains of salt and sugar are bigger than what I am used to and have tried before. The mix is meant to be used in the shower, but I would recommend sitting on the side of your bath to make it easier to scrub.
Hand sanitizer and Sunscreen Lip Balm from GREENCRICKET
These two products are quite essentials these days. I always have a bottle of hand sanitizer in my purse and a lip balm is always useful. This one has SPF 30 in it, which is such a good idea considering we are spending a lot more time outside. Both products are vegan and made without harmful chemicals, artificial fragrances or colours.
Lemon Ginger Tea from Genuine Tea
"This South African red bush tea is perfect for those who want to unwind after a long day. With a burst of citrus and a smooth gingery finish, this tea is sure to relax both mind and body. We use fine cut ginger to provide a warming and soothing taste. Rooibos tea is high in antioxidants without the caffeine from conventional Camellia Sinensis."
There is a lot of interesting information on the bag like a detailed way of steeping the tea (quantity of tea and water, steep time and temperature of the water). It also tells the exact coordinates of the place where the leaves were cultivated. My go to beverage is a good infusion after lunch to give me a little boost or in the evening just to relax. I find that citrus and ginger are perfect to help with digestion after a good meal.
Lemon Essential Oil from Nature's Essential Oils
This essential oil was made by Nature's Wellness. It is 100% pure essential oil and can be used in many ways. You can mix 1 ml with 15 ml of a carrier oil (like fractionated coconut oil) or add it to your water+vinegar mix to clean and disinfect your surfaces or simply add it to your diffuser to uplift your mood and boost your energy. It is like sunshine in a bottle.
Nature's Wellness Box June 2020 Review – Final Thoughts
With only one box, Nature's Wellness Box became one of my favourite boxes. It is a beautiful box that I needed in my life. I am blown away by everything, from the pretty packaging, the nice hand-written note, the carefully picked items and how useful all the products are. There was a little bit of everything, from self-care products, a healthy infusion and something to support your physical health like the throat spray from Beekeeper's natural. Also, I greatly appreciate that everything was made in Canada and that I can use everything without worrying about any harmful chemicals. Nature's Wellness Box is a new subscription (it is their second box), but they know what they are doing! I cannot wait to see what is to come in the next boxes.
Jacynthe Létourneau – https://www.instagram.com/miss_minamie/
Explore.
Save.
Enjoy!
Sign up for a free account on A Year of Boxes to receive exclusive offers, be added to our monthly mailing list, and much more! We are always adding features to improve the experience for our users, from their valuable feedback!
Join Today!