Nature's Wellness Box Review July 2020
Nature's Wellness Box features 5-6 full-size, natural, vegan and cruelty-free products. Get directly delivered to your door carefully picked products that you will use daily. Essential oils, self-care items, natural health products, healthy snacks, everything that you need that matches your healthy and chemicals-free lifestyle.
Nature's Wellness Box is a new subscription and they kindly sent me this second box for review. I am working toward a simple, healthy and chemical-free environment and I think this box is perfect for me. I made many changes in my life in the past years and I keep my eyes opened for new products and items to try. This kind of box supports my lifestyle and makes me discover new brands that I am sure will work for me. You can subscribe for a month to month subscription, and for only $44.99 CAN, you receive over $80 worth of quality items and products.
I like the simple look of the box that makes their beautiful logo shine on the sticker used to close the box. The colors are nice, and the packaging is one of quality and well thought out. The tissue paper is thick and has a beautiful pattern of colored leaves with a flower.
The flower chosen by Nature's Wellness Box for their logo comes from a plumeria, also called frangipani. Here is what is says on Nature's Wellness Box website:
"In the Hawaiian culture, the plumeria symbolizes positivity and the new beginnings. We hope that your new Nature's Wellness Box subscription will bring positivity into your homes and lives."
It truly does!
Under the tissue papers, I found a pamphlet on top with a lot of information on this month's products and more information on a specific product. Everything was a little bit dusty because of one of the items, but nothing bad. This month, I received five items.
Face Moisturizing Mineral Sunscreen – GREEN CRICKET
"The Green Cricket SPF 30 Face Moisturizing Mineral Sunscreen is a 100% natural-source sunscreen lotion specifically designed for your face. This fragrance free sunscreen is both gentle and moisturizing, and is safe for even the most sensitive of skin."
This sunscreen was exactly what I was looking for. Natural, fragrance-free and easy to apply. I discovered Green Cricket last month with Nature's Wellness Box and I loved the products I tried (the lip balm with FPS and hand sanitizer). Since it is safe for sensitive skin like mine, I already feel at ease to use it.
Eucalyptus & Mint Shower Streamers – Standing Stone Wellness
These shower streamers are the aromatherapy product of the month (last month we received a bottle of lemon essential oil). They will be a first for me as I have tried various bath products but never encountered something similar. Since I mostly take showers, I cannot wait to try one. They are infused with eucalyptus, peppermint and rosemary essential oils. A great mix to feel like you are at the spa. Standing Stone Wellness is a company to discover. They have tons of hand-made and natural care products. I will surely come back for more.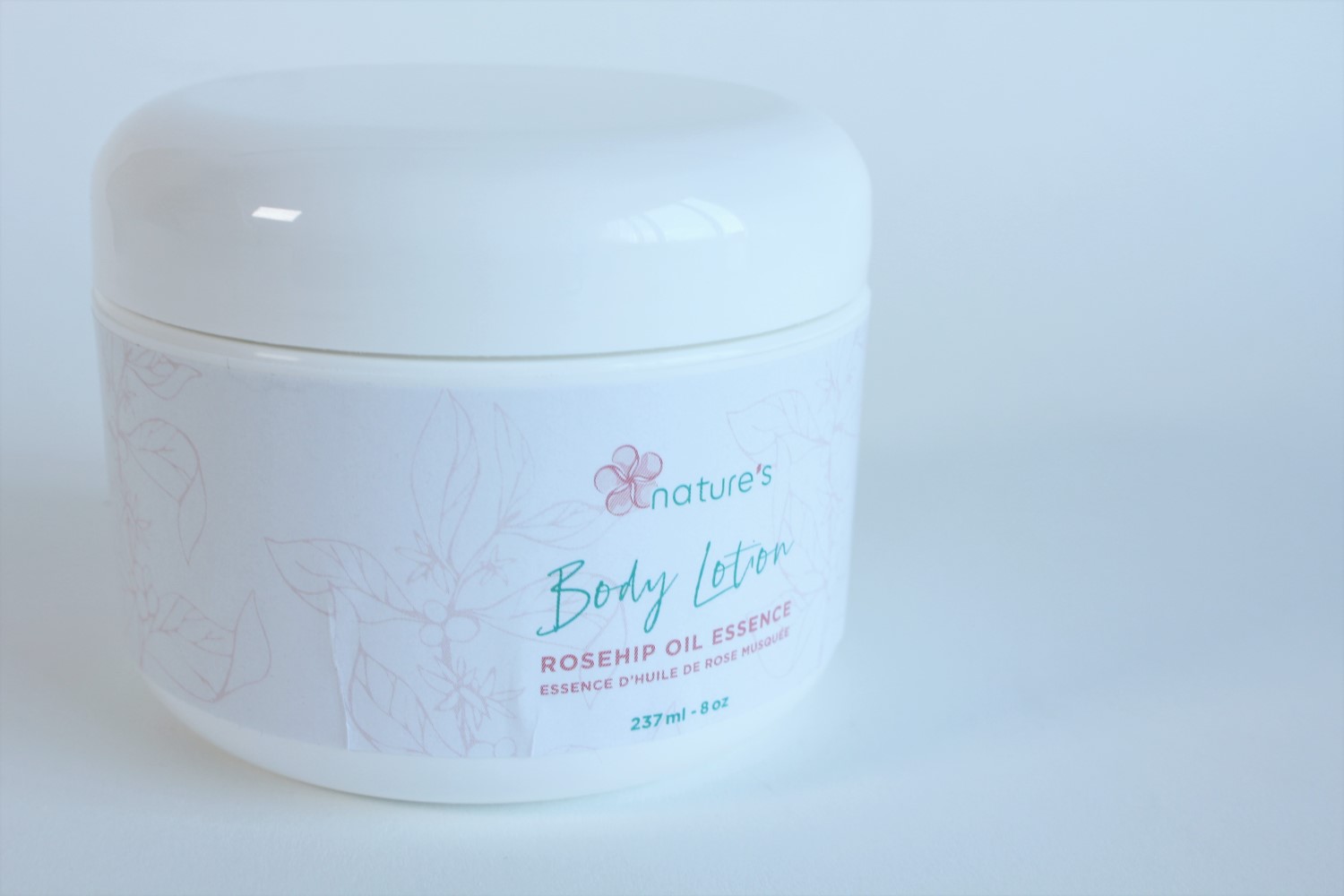 Nature's Body Lotion with Rosehip Essence
Nature's all-natural body lotion has a delicate smell of rosehip with pomegranate oil. It has a light texture and is easy to apply. I will gladly treat my skin with this vegan and natural lotion. The container is big and will surely last a while since a little bit of cream covers a lot of skin. When I receive mini bottles of cream, I tend to use them sparsely, but I will indulge myself in this one!
Popped Water Lily Seed – Arise N' Go
I had never heard of Lily seeds before and this snack is a delight I wish I knew existed. They are similar to popcorn in look but have more crunch to it, are lower in calories, have less fat and 50% more protein. There are 3 flavours available from Arise N' Go and I received the Sweet Caramel one. I took only a few seeds and felt satisfied (I can eat quite a lot more popcorn). It is perfectly sweetened with organic coconut sugar and jaggery which is obtained from the sap of palm trees and used unrefined. In the box came a document with a list of the ingredients found in Arise N' Go. The ingredients are incredibly detailed, and it shows how much research, time and thoughts have been put into creating these products. I hope I will find these in my grocery store soon!
Beeswax Food Wrap – Above and Beeyond
"These handmade beeswax wraps are a reusable and sustainable alternative to plastic wrap. Not only will you be able to reduce your plastic waste and help Mother Nature, you will also be preserving your food for longer! These wax wraps make great gifts and will brighten up any kitchen space."
These wraps are so useful and eco friendly. I made the switch to beeswax wraps last year and do not miss the plastic ones. You can buy different sizes to fit your needs and can wrap any food or container with it. They can be washed and reused many times before they stop sticking. When it does, you can rewax it or put it in your compost bin in tiny pieces (if you have one of course). This one is the medium size (9 inches square) from Above and Beeyond, a company based in British-Columbia, Canada. It is made from 100% cotton, British Columbia beeswax, organic jojoba oil, and pure pine resin.
Nature's Wellness Box July 2020 Review – Final Thoughts
The July Nature's Wellness Box had a great mix of items and I loved the variety. I got something for my kitchen, for my shower, for my skin, a snack and something to go safely under the sun. The bag of popped water lily seeds was the item that intrigued me the most and was happy to try. I will munch on this snack this Summer! The sunscreen from Green Cricket was a must for a box during Summer and I was happy to try another product from that company. I love the eco friendly spirit of Nature's Wellness Box and they align perfectly with my values. Truly a box to try and adopt!
Jacynthe Létourneau – https://www.instagram.com/miss_minamie/
Explore.
Save.
Enjoy!
Sign up for a free account on A Year of Boxes to receive exclusive offers, be added to our monthly mailing list, and much more! We are always adding features to improve the experience for our users, from their valuable feedback!
Join Today!