Nicely Noted Review February 2017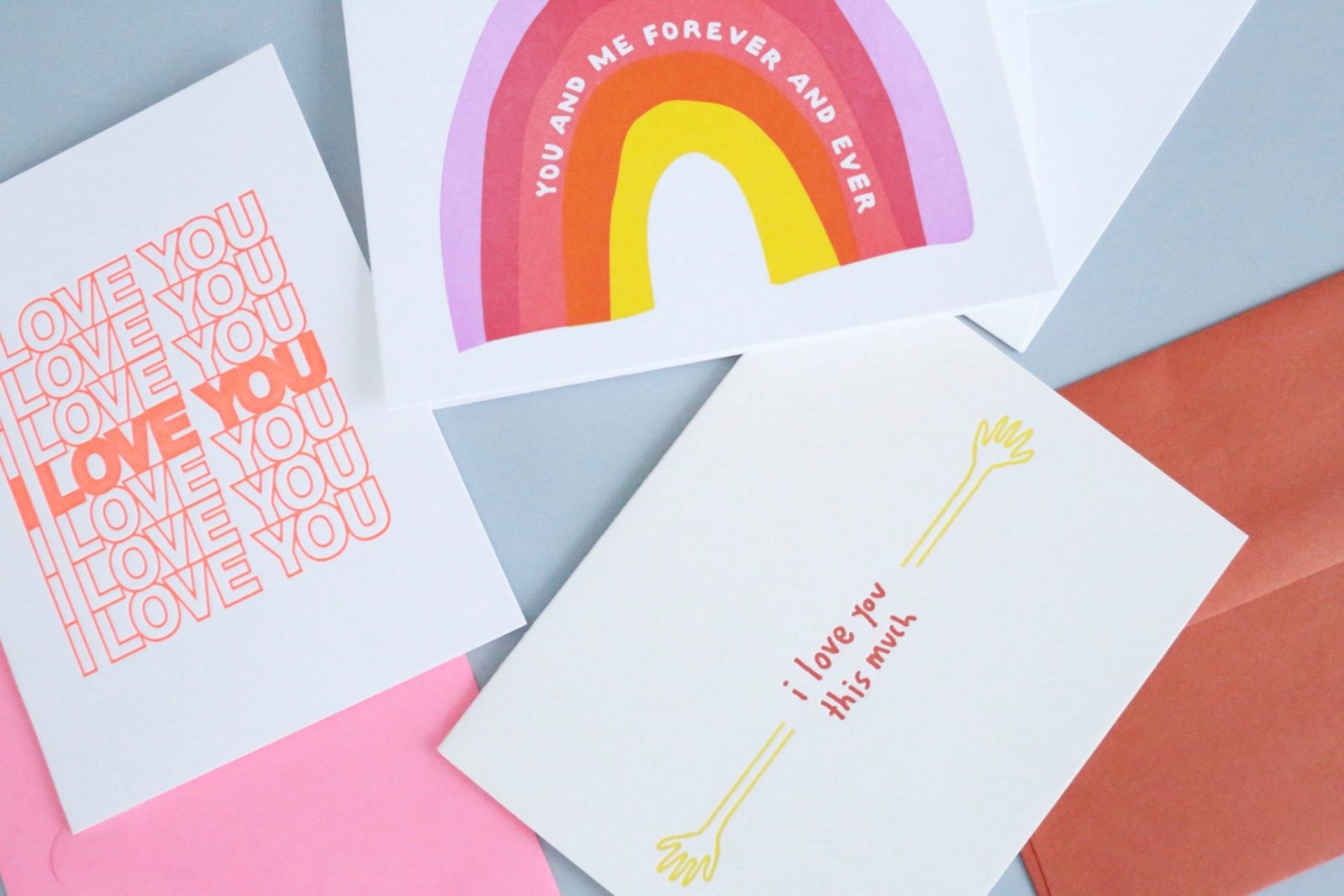 Nicely Noted is a monthly letterpress subscription service. Every month they send you a package with 3 cards and stamps to mail them (US subscriptions only). They kindly sent us these cards for review.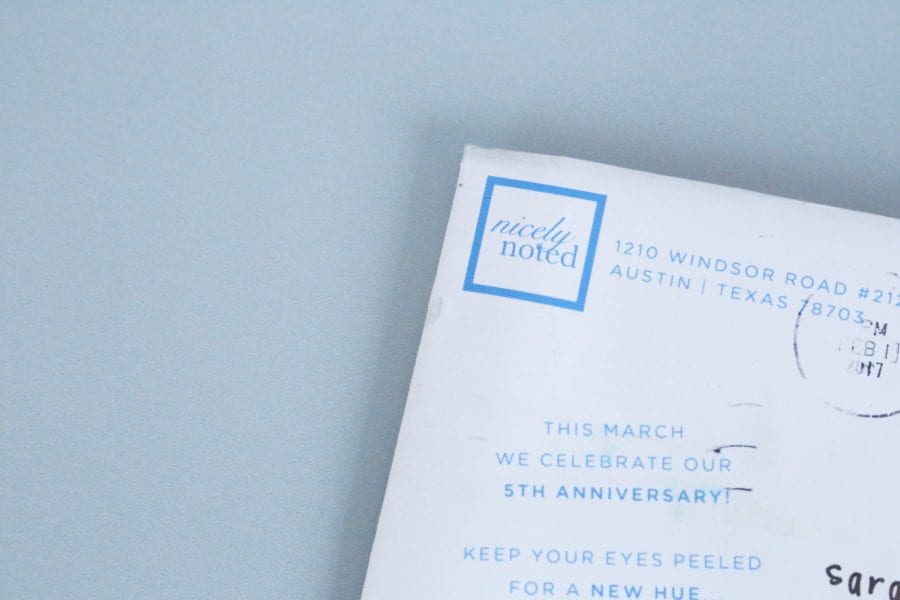 Nicely Noted is the perfect subscription for the stationery addict. It's also perfect for those who love a handwritten card, personal note, and sending love via snail mail. I have always liked this subscription, and always will.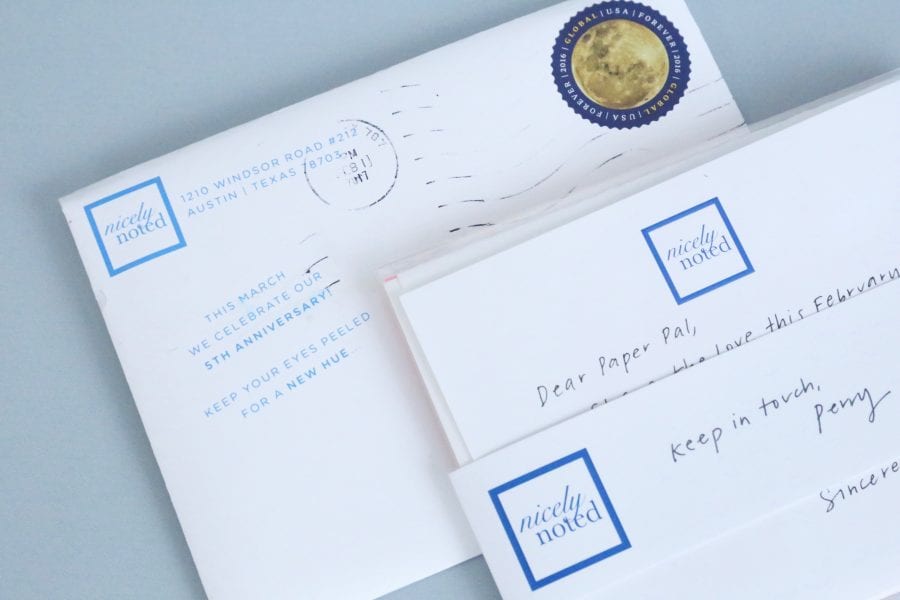 This month's selection came with a little note:
Share the love this February. If stockpiling cards for romantic love notes is out of the question, send Valentine's to all your besties- they'll be delighted.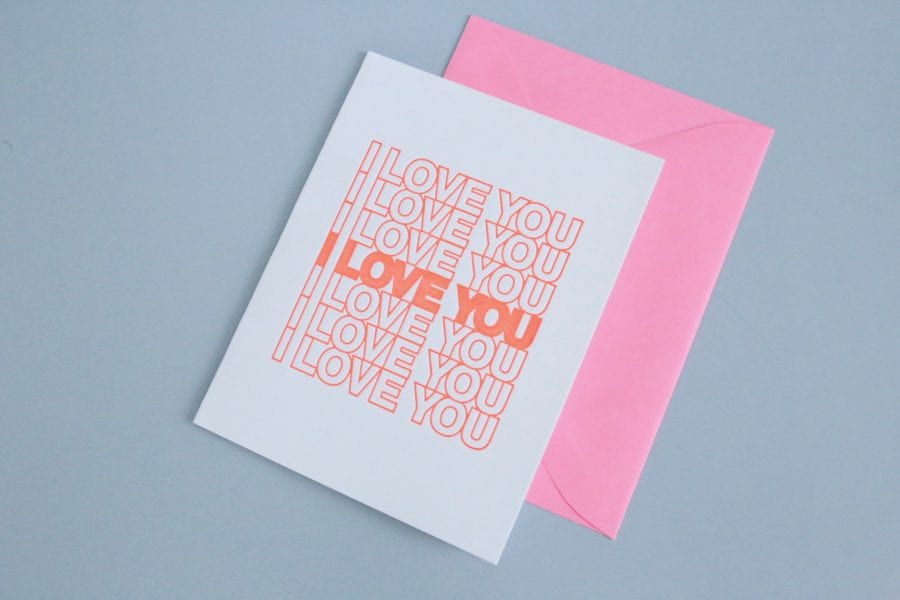 I Love You – Ashkahn
Emphatically assert your love with this neon number. It's a better memento than the plastic bag that inspired it. 
I always end up loving the neon cards the best, so I am super happy to see bright colours for February. This is a simple, classic, yet fun card that can be used any time of the year. Not just V-day.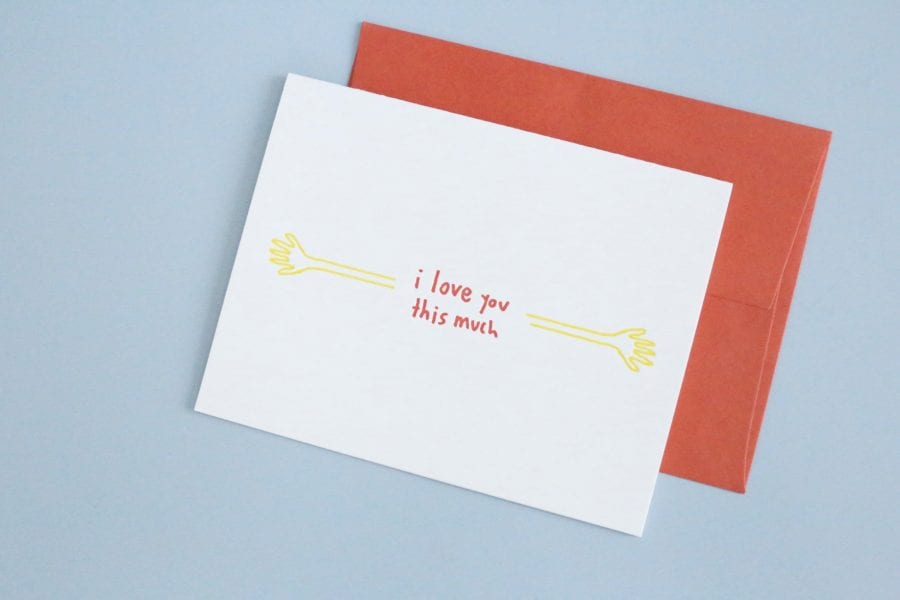 I Love You This Much – Iron Curtain Press
Mimic these outstretched arms and give a big hug to a friend or a love this Valentine's Season.
Awe, this is just too cute. This could work for a number of different people – significant other, best friend, Mom, Dad, niece, nephew, etc.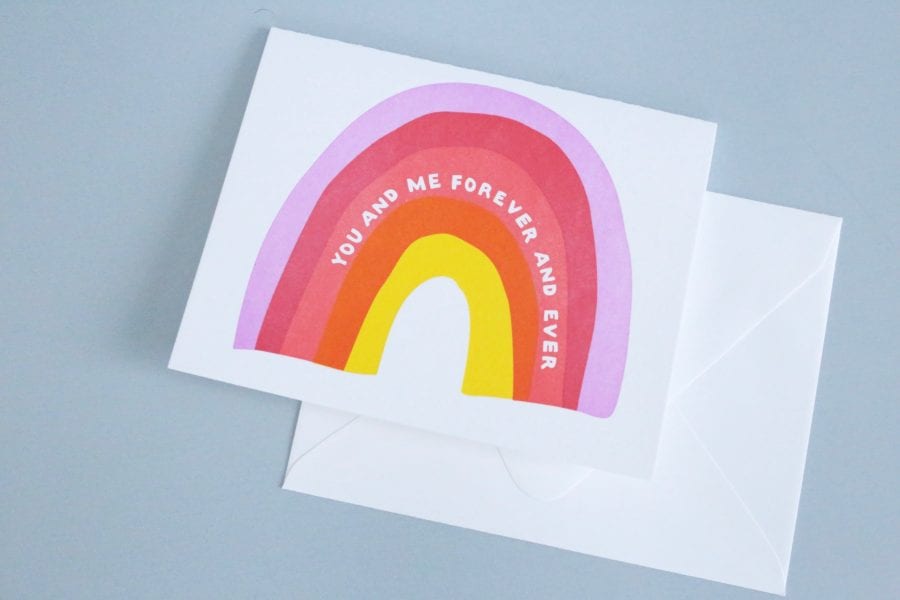 You And Me Forever – Printerette Press
Three inks equals five colours via the magic letterpress. Use the magic of a handwritten note to share the love. 
I don't know what it is about rainbows, but I just love them. I also really love the color combination.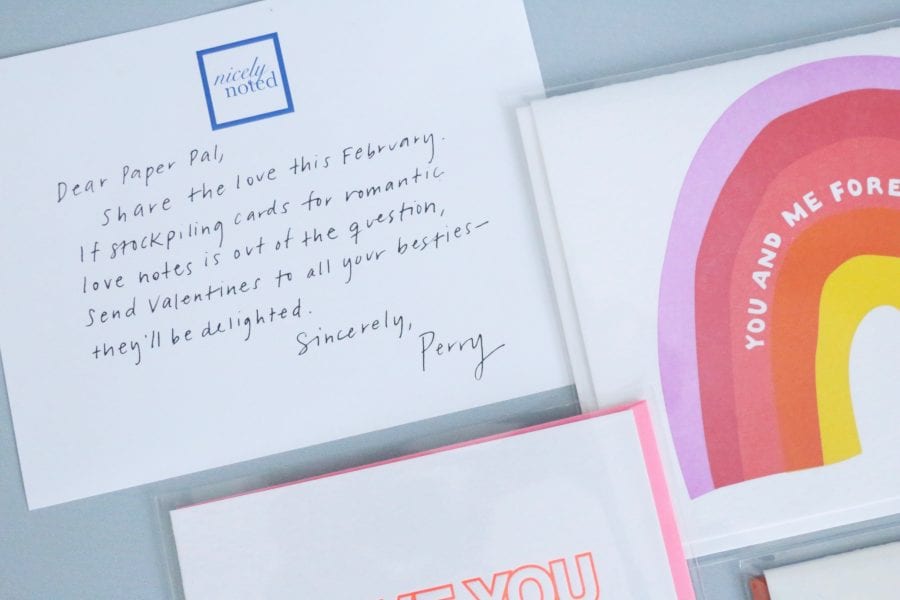 Nicely Noted Review February 2017
Yay! I am so excited to see holiday appropriate cards this month! I absolutely love it when subscription boxes jump on the holiday train and send themed items. Nicely Noted did a wonderful job this month. Not only could these be used for Valentine's Day, but they could also be used for birthdays, anniversaries, or just because. This is exactly what I was hoping to find when I opened my February envelope.
XOXO
Explore.
Save.
Enjoy!
Sign up for a free account on A Year of Boxes to receive exclusive offers, be added to our monthly mailing list, and much more! We are always adding features to improve the experience for our users, from their valuable feedback!
Join Today!