Nicely Noted Review May 2016
Nicely Noted is a simple subscription, but one that I truly love. There's something about a pretty greeting card that just makes me happy. Not to mention the fact that I never have time to go pick out cards on my own, so receiving them in the mail every 30 days is a genius idea.
If you aren't familiar with Nicely Noted it is a monthly letterpress subscription service. Every month they send you a package with 3 cards and stamps to mail them (US subscriptions only). This box was provided complimentary for review.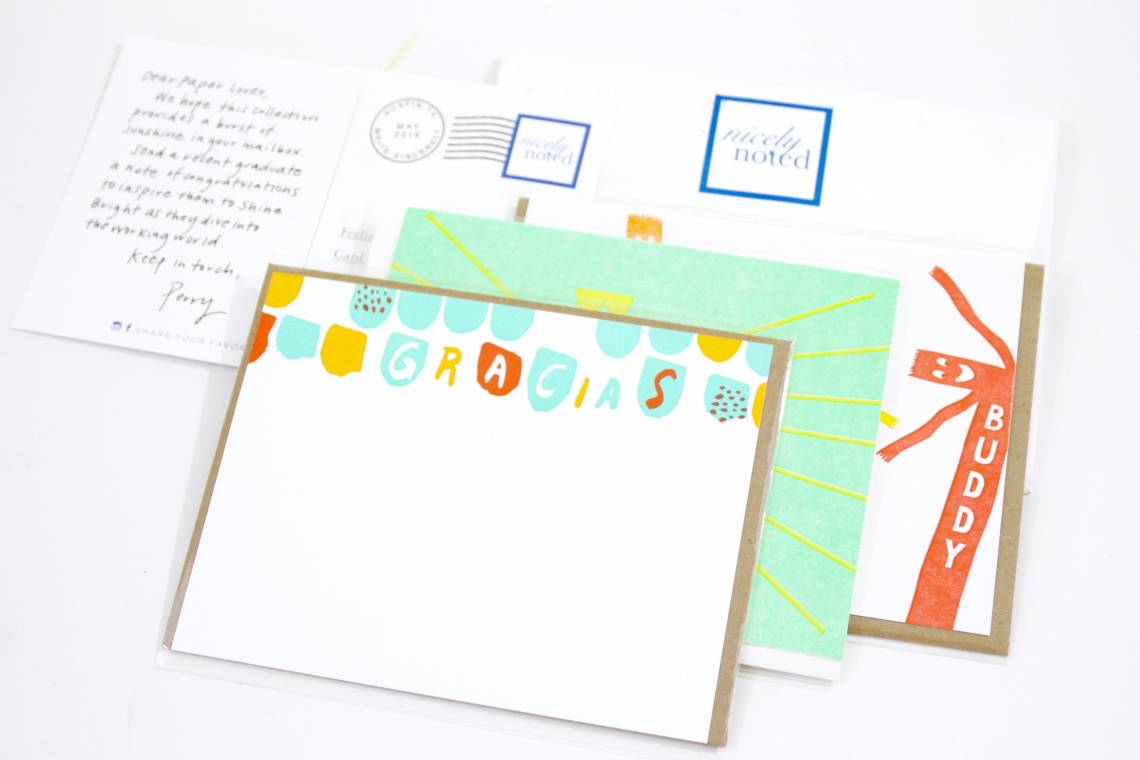 The Box: Nicely Noted
Cost: $20 a month
What You Get: A curated collection of letterpress cards and stamps.
stamps are included with US subscriptions
Ships to: US, Canada, UK and European Union
Shipping Cost: FREE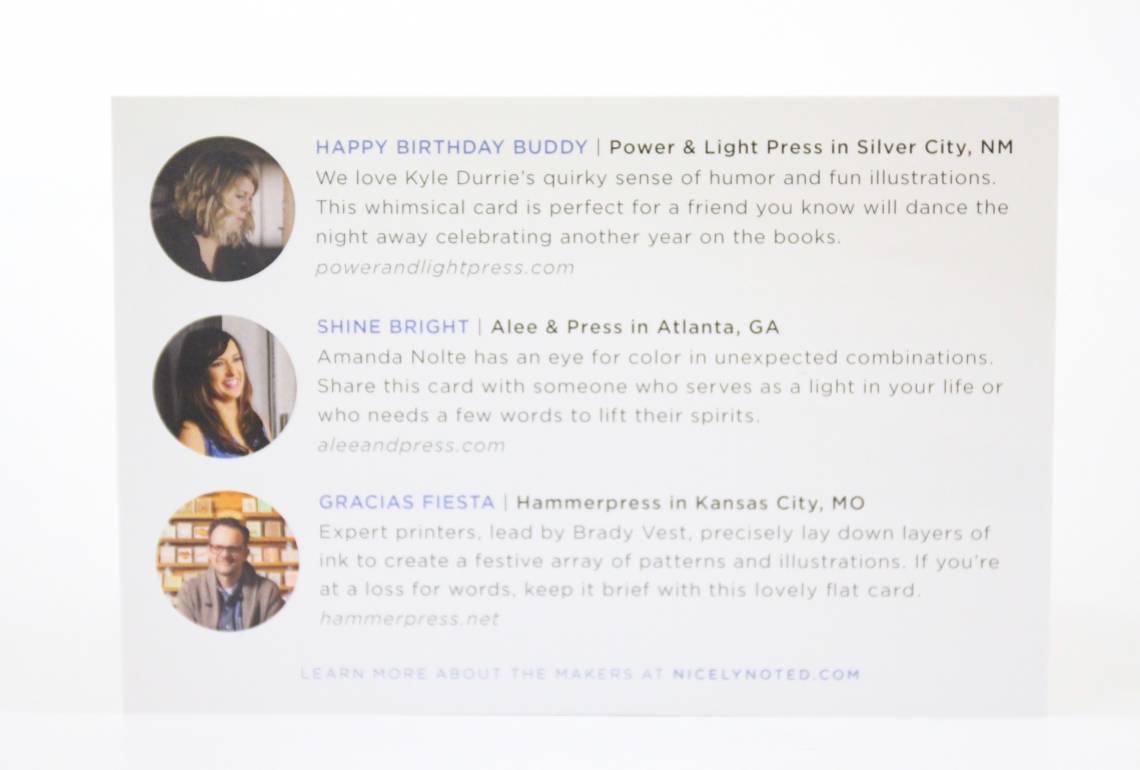 This month's product card says "We hope this collection provides a burst of sunshine in your mailbox". They tell us to send a recent graduate a note of congratulations. It also tells us that card organizers are back in the shop…….something to organize all my cards?? I must check this out.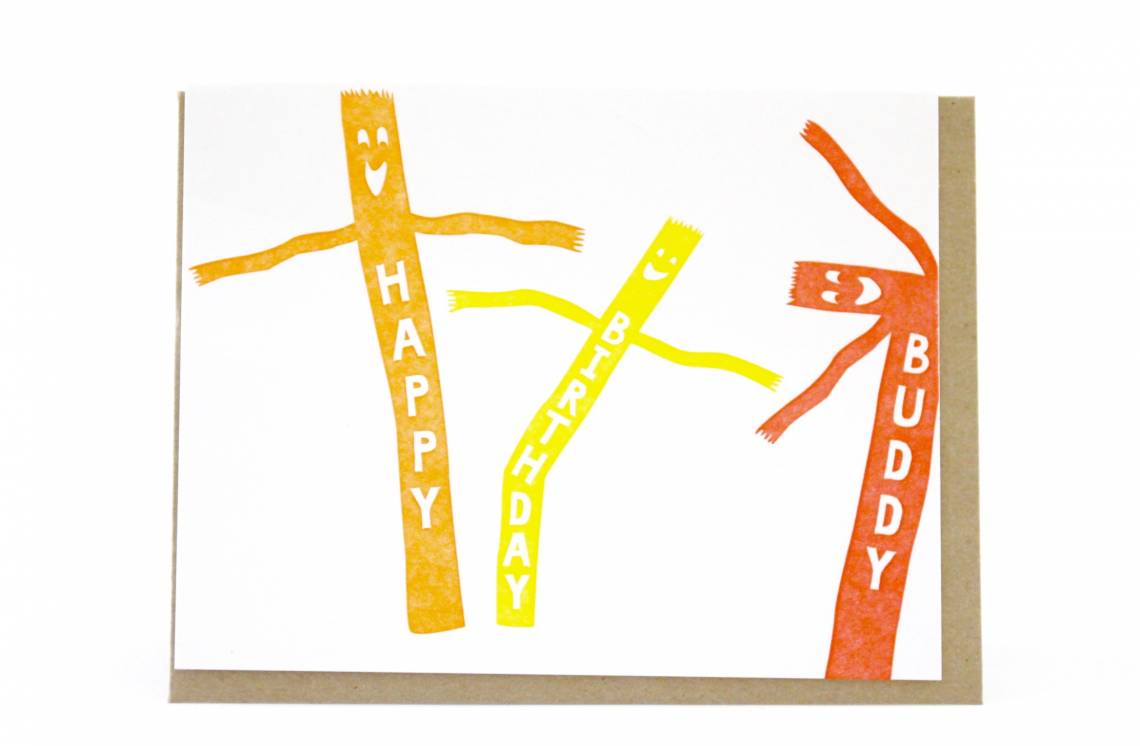 Happy Birthday Buddy (Power & Light Press) – This card is absolutely perfect! My brother always refers to me as "buddy" and his birthday just happens to be coming up in July.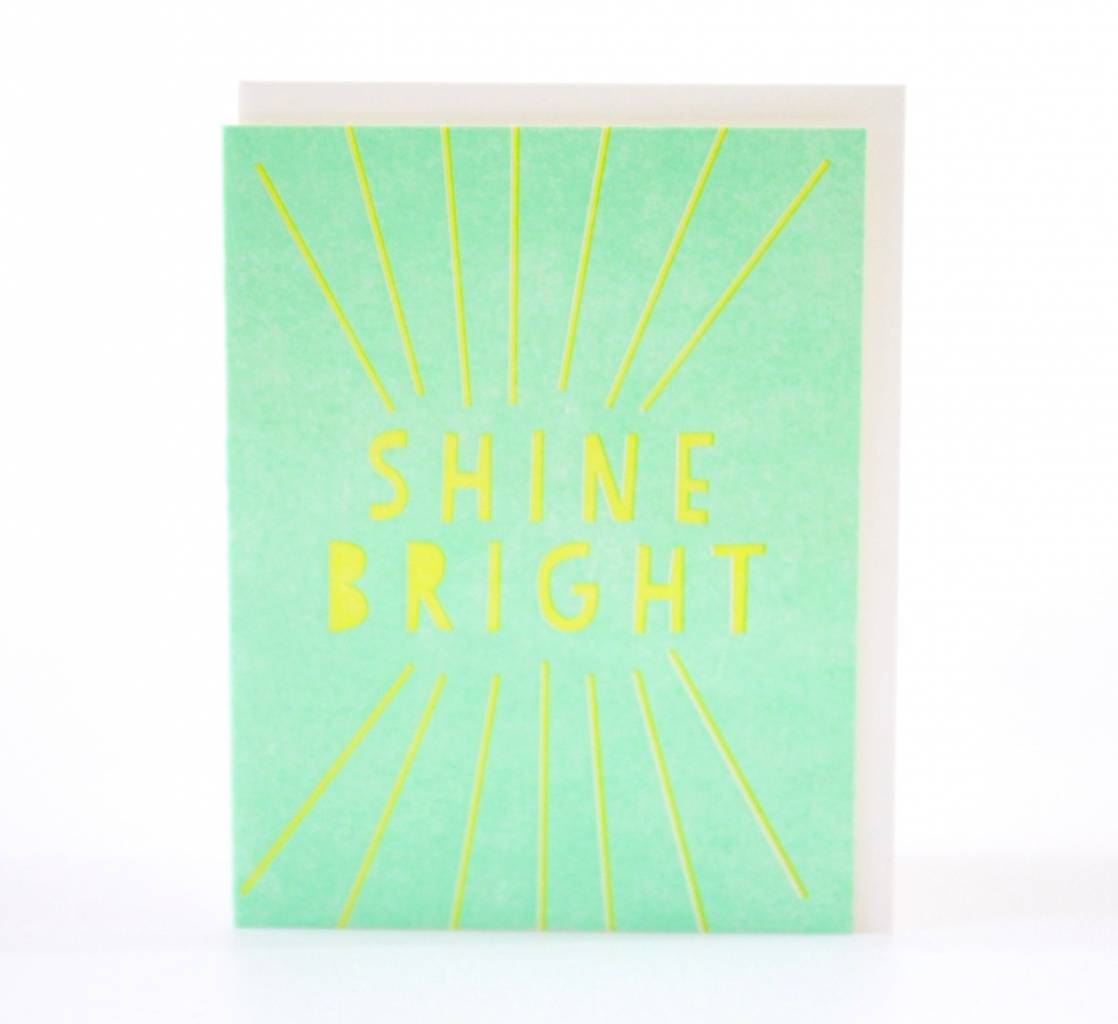 Shine Bright (Alee & Press in Atlanta) – Awwe, that a great idea for a card. I can use this for a friend who needs a little pick me up……and I know exactly who that is.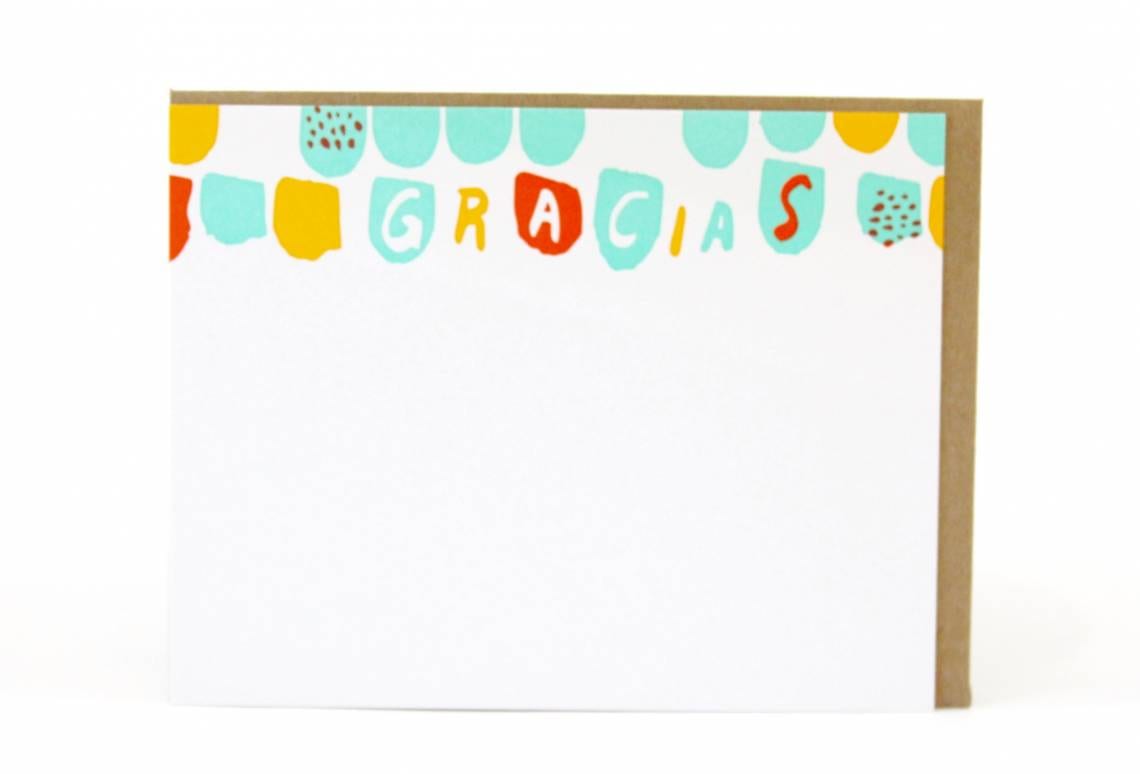 Gracias Fiesta (Hammerpress in Kansas City) – I absolutely love the colors, and simple design of this card. I always like to have thank you cards on hand, as they are the ones I use the most.
Thoughts: I know I have said it before, but this subscription has saved me on a number of different occasions. When celebrating birthdays, baby showers, or any special day, I use to always leave the card buying to last and would be scrambling to get it ready in time….often resulting in showing up without a card (something I hate doing). So, imagine how nice it is for me to just reach into my little box of greeting card happiness, it's convenient and results in one less trip to the Hallmark store.
XOXO
Explore.
Save.
Enjoy!
Sign up for a free account on A Year of Boxes to receive exclusive offers, be added to our monthly mailing list, and much more! We are always adding features to improve the experience for our users, from their valuable feedback!
Join Today!