NoMakeNoLife Review August 2017
NoMakeNoLife is a subscription-based service that delivers you a box full of unique Japanese beauty products from Tokyo straight to your doorstep. Their aim is to introduce Japanese culture via beauty products that not only look good but make you feel good. They kindly sent us this box for review.
We received our August box a little late due to some shipping issues so let's just have a quick look at the items we received…..
Hada Bijin Tofu Soap
Get smooth and supple skin with this uniquely Japanese soap, not only is it packaged to look like fresh made tofu, but it also uses actual ingredients involved in the tofu making process like soybean extract and bittern, which are said to have moisturizing properties. The soap also contains ingredients to retain the skin's moisture such as extracts of brown and apricot seed and polyglutamic acid as well as a traditionally Japanese ingredients, yuzu fruit extract. Soap comes with a crate that doubles as a soap dish and a foaming net to help create the perfect lather.
Lassic Creamy Mint Body Massage Milk
Stay cool this summer with this refreshing, mint scented, body milk that doubles as a massage milk. The soothing formula contains skin tightening ingredients like caffeine and fruit extracts of orange, lemon, bilberry while also containing hyaluronic acid to help nourish the skin. The non-sticky light-weight formula combined with the tingling sensation makes this product an ideal companion for Summer 2017.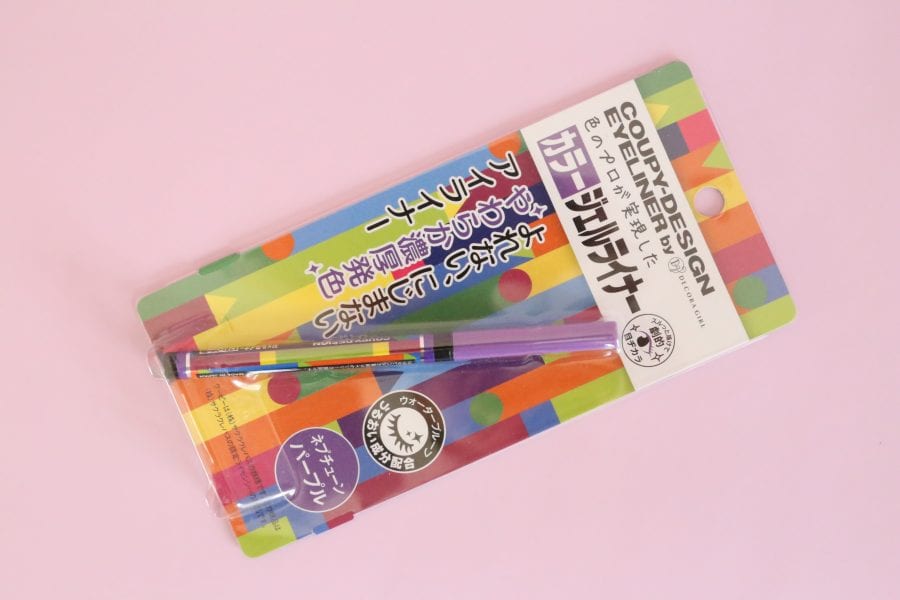 Coupy-Design Gel Eyeliner
Brought to you by Decora Girl and Coupy, the world renowned coloured plastic pencil maker, this gel eyeliner will color your heart happy with its beautiful and stylish purple color. The highly pigmented gel liner boasts a smooth, precise application and long-lasting wear with its waterproof formula. The eyeliner contains over 10 moisturizing ingredients to help maintain a freshly applied look over the course of the day.
Candy Faceline Massage Toothbrush
Created in conjunction with dentists, this double-duty toothbrush not only cleanses your teeth with the super fine bristles, but also massages the inside of your mouth with the round ball attached to the head of the toothbrush. The ball helps massage your laugh lines from the inside out and can also reused to massage your lips to give them an extra plump look.
Rube Naito's Rune Girl Face Masks
Said to be one of the founding fathers of the modern "Kawaii" culture, Rune Naito was a multitalented illustrator whose 1960s artwork has become the groundwork for the aesthetics of the Kawaii culture. His artworks and influences continue to be celebrated in modern time and you can now enjoy his artwork with these rune girl face masks. The cute rune girl package holds 2 face masks that use moisturizing formula to nourish tired and dry skin.
NoMakeNoLife Review August 2017 – Final Thoughts
I remember, not too long ago, when NoMakeNoLife was first introduced to the subscription box world and I remember how excited everyone was. Japanese beauty products are extremely popular and as a result people were very excited to get their hands on this box. Fast forward a few months and I would definitely say that NMNL has made a name for themselves and is one of the most popular Japanese beauty subscription boxes on the market. I love unboxing this subscription as I always discover something new and get to have a peek into the Japanese beauty culture. If beauty products are your thing, this is the box for you!
XOXO