NoMakeNoLife Review March 2018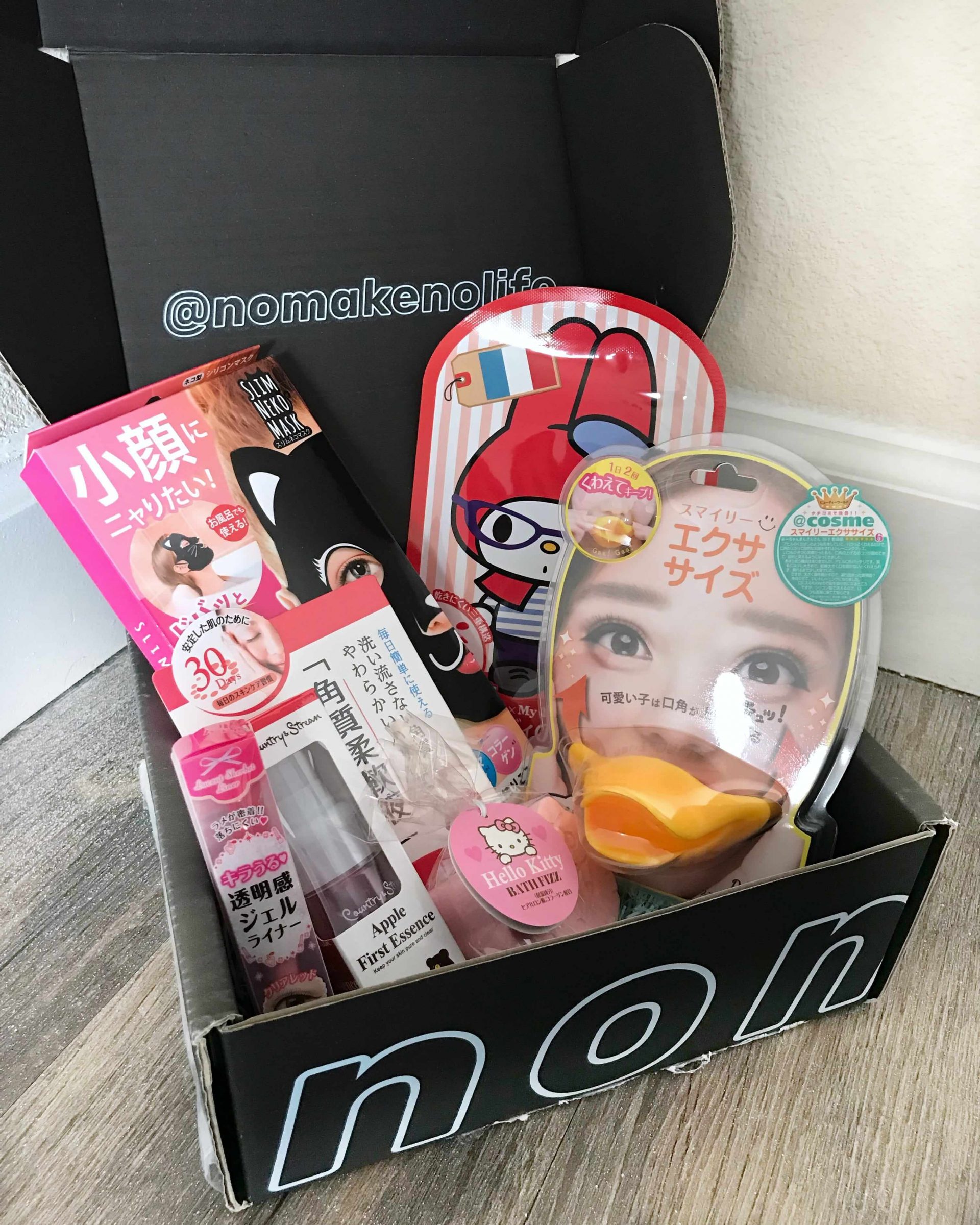 NoMakeNoLife is a Tokyo-based subscription service that delivers a box full of unique Japanese beauty products straight to your doorstep. Each month, you're introduced to a variety of products that not only look good, but make you feel good. Each box contains 5-7 full size and high quality products from categories including skin, body, make-up, hair, bath, and other beauty tools.
Subscription Details
The Subscription Box: NoMakeNoLife
The Cost:
Monthly recurring subscription for $29.99/month
3-month subscription for $87
6-month subscription for $170
12-month subscription for $330
Shipping Cost: FREE worldwide
Delivery Details: Once your order has been placed, your box will ship immediately and will arrive between 1-4 weeks after the shipment date.
March Details
Vol.14, March 2018 of NMNL focuses on the face and highlights products that help give your skin a beautiful and natural glow! I am extra excited about the contents of this box since I prioritize taking care of my skin daily.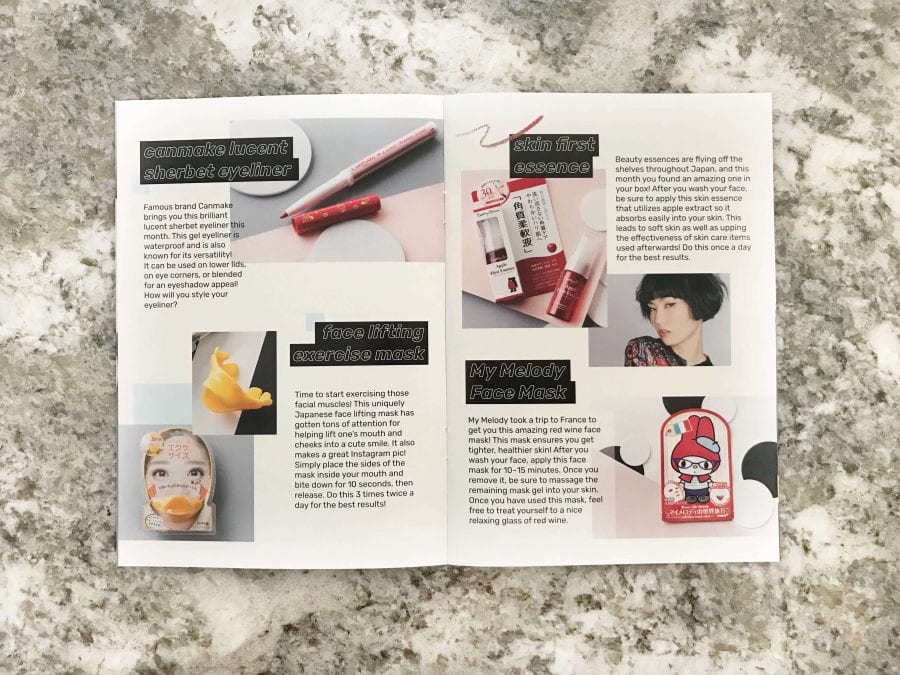 This helpful booklet gives you information about each product and instructions on how to use it.
Canmake Lucent Sherbet Eyeliner
Girly with a pop of color, this gel eyeliner definitely makes a statement!
Famous brand Canmake brings you this brilliant lucent sherbet eyeliner this month. This gel eyeliner is waterproof and is also known for its versatility! It can be used on lower lids, on eye corners, or blended for an eyeshadow appeal! How will you style your eyeliner?
Face Lifting Exercise Mask
This is by far the most interesting product in this month's box. I didn't know what to make of it when I first saw it, but I am so intrigued and excited to try it!
Time to start exercising those facial muscles! This uniquely Japanese face lifting mask has gotten tons of attention for helping lift one's mouth and cheeks into a cute smile. It also makes a great Instagram pic! Simply place the sides of the mask inside your mouth and bite down for 10 seconds, then release. Do this 3 times twice a day for the best results!
Skin First Essence
Beauty essences are flying off the shelves throughout Japan, and this month you found an amazing one in your box! After you wash your face, be sure to apply this skin essence that utilizes apple extract so it absorbs easily into your skin. This leads to soft skin as well as upping the effectiveness of skin care items used afterwards! Do this once a day for the best results.
 My Melody Face Mask
A glass of red wine and a face mask are my go-to essentials for a relaxing night in. So you can imagine my excitement when I found out that this product combines my two favorite things!
My Melody took a trip to France to get you this amazing red wine face mask! This mask ensures you get tighter, healthier skin! After you wash your face, apply this face mask for 10-15 minutes. Once you remove it, be sure to massage the remaining mask gel into your skin. Once you have used this mask, feel free to treat yourself to a nice relaxing glass of red wine.
Hello Kitty Bath Bomb
Take a bath with Hello Kitty this month! You will find either a pink peach or blue soap scented bath bomb in your box. Soak in the relaxing color and enjoy the soothing fragrance as you bathe. This bath bomb contains a hyaluronic acid and collagen blend to ensure that you leave the bath with beautiful, moisturized skin. Which color did you get?
Slim Cat Mask
Silicon masks are all the craze among Japanese women in Japan right now. This silicon mask comes in a fun cat design! It can be used as many times as you want! Simply place it overtop a face mask, like the My Melody face mask, to capture the moisture and increase the mask's effect. Even wear it during a bath for a warm spa sensation thanks to the infused germanium and tourmaline!
NoMakeNoLife Review March 2018 – Final Thoughts
This month's NoMakeNoLife box was a total hit for me. I love trying out new and emerging beauty products, so this is right up my alley. The box was packaged and presented beautifully, so they get extra points for aesthetic. Not only were the products cute and vibrant, they will be used to pamper my skin after a long and exhausting day. Each product has its own unique purpose and I can't wait to put them all to use! Now please excuse me as I go indulge in a Hello Kitty bath and My Melody Face Mask.
With Love,
Cynthia – www.instagram.com/cynthia_fu