Oceanista Review Fall 2020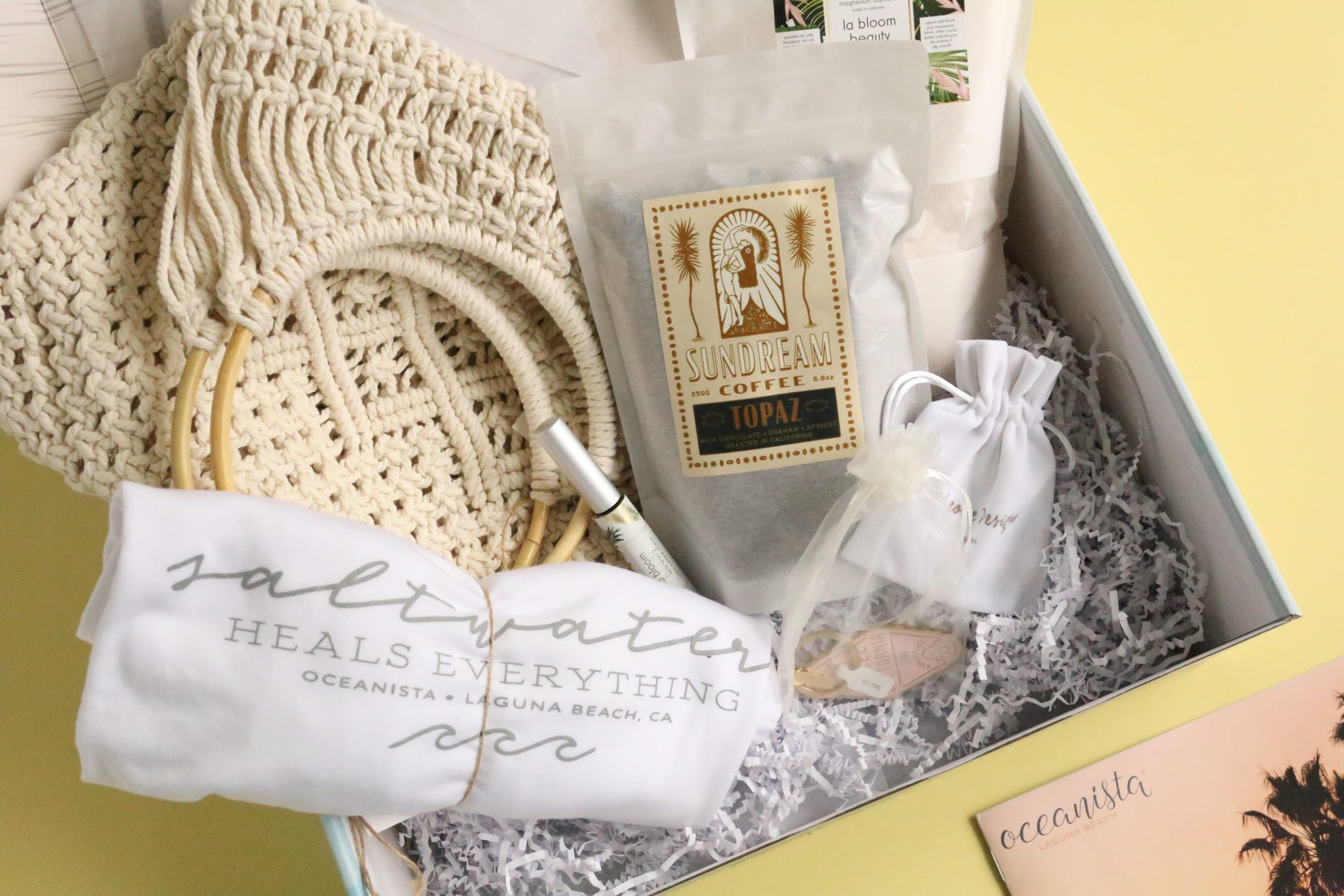 Oceanista is a seasonal subscription box filled with a selection of beach-inspired apparel, jewelry, skincare products, flip flops, beach accessories & other handpicked beach boutique essentials. They kindly sent us this box for review.
I look forward to my Oceanista boxes each season. It's the most wonderful subscription box. It's full of beautiful items and it's unlike any other subscription box I receive.
Oceanista truly feels like a special treat. I have loved each and every box I have received.
Subscription Details
Oceanista subscribers can expect to receive 5-8 hand-picked beach & nautical inspired essentials such as beach apparel, jewelry, exclusively designed Featured Artisan pieces, beauty products, accessories, flip flops, mermaid must-have's, and other surprise items.
Subscribers have 3 subscription options to choose from:
seasonal subscription
annual subscription
gift subscription
Here's a closer look at the items we received in the Fall 2020 Oceanista Box….
The Tiffany-Twisted Bohemian Handbag ($69)
Introducing the Tiffany Twisted Bohemian Handbag! We are livin' up here at the hotel California with this beautiful handmade vintage Macrame bag with real wood handles. Functional, lightweight and chic, this handmade macrame bag is a favorite among the boho scenes. Perfect for our Hotel California 1970s theme this Fall.
This gorgeous bag was available in two colors – champagne or midnight black.
Oceanista kindly sent me both colors to share with you. Now that I have both of them in front of me I can safely say that subscribers won't be dissapointed with either color. I love the boho vibe and I love the simplicity. It's the perfect size to hold your essentials…..and really that's all we need.
K. Leone Designs CALLA Drop Necklace ($59)
We are extremely delighted to feature one of Kristine's elegant handmade jewelry pieces in our Fall box. She designed and handcrafted this dainty piece specifically for Oceanista and it is not sold in her online shop. We named it the CALLA – freshwater pearl drop necklace because "CALLA" means beautiful in Greek. Each necklace is adorned with genuine freshwater pearls while the necklace measures 16″ top, 4.5″ drop with a 2″ extender.
This drop necklace was available in gold and silver and Oceansita has kindly sent me both to share with you. I personally love gold but both options are lovely. It's very delicate and oh-so-pretty. I'm picturing it with a floral dress and fedora hat for Fall. How cute would that be!?
Saltwater Heals Everything Flowy Top ($35)
Raise your hand if you believe Saltwater Heals Everything? Being near saltwater just soothes my soul and calms my anxiety. So needed right now! It has a soft poly-viscose blend, draped silhouette and wide neckline that can be worn on or off the shoulder.
Oceanista offered two different styles of this top, one for regular sizes and one for their curvy mermaids. They kindly sent me both the black and white to share with you. The top is soft, lightweight and loose fitting. I love the off the should style and I LOVE the saying! I completely agree. Being by the water soothes my soul.
La Bloom Beauty Lash & Brow Serum ($25)
We designed this unique eye-friendly serum to remind us to take care of our delicate lashes & brows which get such harsh abuse from most mascaras, eye makeup, and brow products. Formulated to help restore, strengthen, and condition.
I've heard amazing things about lash serums. Some beauty bloggers swear by them and seeing as I prefer to skip mascara I think this might be a great product to try. If I could get my lashes a tab bit thicker/stronger I would rethink mascara altogether.
La Bloom Beauty Cocoa Epsom Soak ($28)
This comforting herbal Cocoa Epsom Soak contains a combination of Epsom Salt, Pink Himalayan Sea Salt and Dead Sea Salts, for the ultimate de-stress and detox. Sprinkle a handful of this relaxing elixir during a bath or shower and let the powerful benefits nourish your body.
How nice does this sound right about now?! I don't know about you but the cool weather makes me want to cozy up in a warm bath with a good book. Add in this bath soak and you have the perfect pampering session.
Sundream Coffee ($16)
Inspired by our local surf break, the Topaz blend has the spirit of an epic beach day in mind. It's classically sweet and undeniably inviting with a creamy milk-chocolate-like body with hints of graham and a bright stone fruit finish.
Ahh……now we are talking! I'm a coffee addict. Give it to be strong and black, and I am a happy girl. I truly appreciate a good cup of coffee. It feels like a special treat in the morning. It's the little things I look forward to in life:)
Hotel California Key Chain ($14.99)
These brass and enamel keychains make for an eye-catching accessory! Inspired by lyrics from The Eagles' classic song, this keychain features the silhouette of the famous hotel. Add this charm to the keys to your own lovely place. Adorned with the Oceanista tag.
Lastly we have this fun key chain which is perfect for the Fall theme. I love the style and the color. It's just so eye-catching and fun to look at.
Oceanista Review Fall 2020 – Final Thoughts
Oceanista amazes me each and every season. They manage to curate a lovely box full of beautiful products. The fall collection is absolutely perfect and includes beautiful fashion items, pampering products and a must-have in my house – coffee!! I recommend this box every chance I get and will continue to do some for years to come.
-AYOB Sarah
Explore.
Save.
Enjoy!
Sign up for a free account on A Year of Boxes to receive exclusive offers, be added to our monthly mailing list, and much more! We are always adding features to improve the experience for our users, from their valuable feedback!
Join Today!