Oh Hello Stationery Co. Review August 2016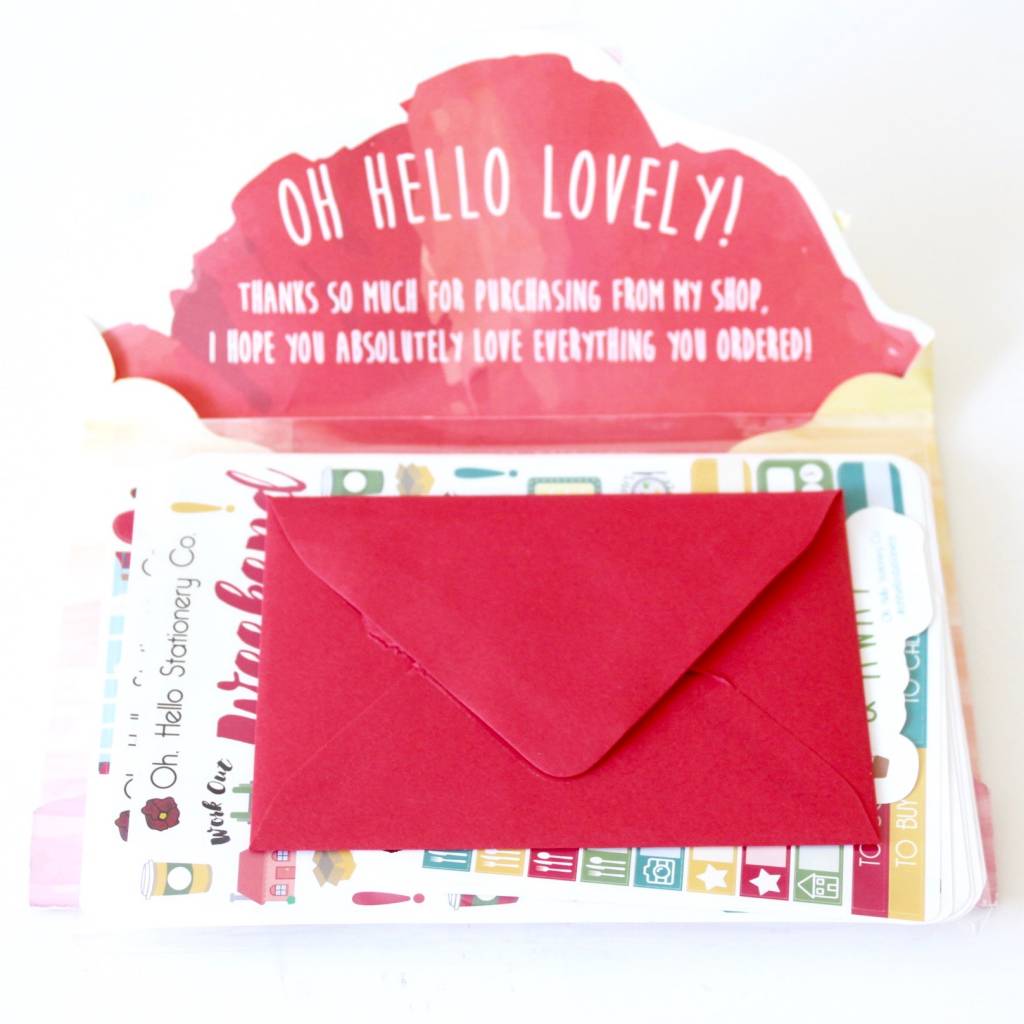 Oh Hello Stationery Co. Review August 2016
Oh Hello Stationery Co. Review August 2016 – I've always been a planner. For as long as I could remember. Even when I didn't have a reason to make to-do lists, I would still find something to put on them, just so I could cross things off. And I have always been obsessed with stationery. Notepads, pens, highlighter, journals, agendas, you name it. So it should come as no surprise that I am a huge fan of the new planning craze. Pretty little stickers that make your planner more functional? Yes please!
Oh Hello Stationery Co. Details
If you aren't familiar with Oh Hello Stationery Co. it is an online shop for all your planning needs. They offer sticker kits, washi tape, sticker books, pens and more. They kindly sent me these stickers to review.
The Box: Oh Hello Stationery Co.
Cost: $18.01 per month
What You Get:
Ships to: Worldwide
Shipping Cost: Domestic shipping is free and $2 for international orders for each subscription
Shipping Details
Oh Hello Stationery Co. ships in the cutest little envelope. Sadly the big ugly shipping label takes up the front of it so I couldn't really get a picture. But take m word for it, the envelope is cute. Here's a little info on the shipping process:
You'll get a subscription sent to you on or around the 5th of the month before the month of your subscription. You'll be able to purchase a monthly sub up until the first of the month prior to the actual month of your subscription (or until they sell out). 
Heart Checklists & Headers – These heart check boxes are very popular in the planner world. All good planer kits include them.
Washi Strips & Headers – It's really nice to have extra washi strips for those tiny little white spaces you want to cover up.
Half Boxes & Labels – Half boxes are a really fun way to decorate your day. You can place them horizontally or vertically. I use them for important appointments and reminders.
Functional Sampler – These stickers are a great way to decorate your planner for errands, shopping, working out, and so much more. It's the perfect sampler to get everything you could need for a weekly spread in coordinating colors!
Labels & Headers & Decorative Stickers – I love the little labels, I think they are probably my favourite stickers to use.
Decorative Boxes & Headers – Decorative boxes are another favorite. But on the other hand, I don't get to use them as often as I would like. I have so many things to write down that I never end up with enough room left over for these little gems.
Greeting Card & Washi Tape – This card is a nice little extra item, I totally forgot that they included these.
Oh Hello Stationery Co. Review August 2016 – Final Thoughts
Oh Hello Stationery Co. was one of the first sticker shops I discovered after I purchased my first planner. I feel like they are one of the original sticker shops and they have some really great kits. The last one I received was from their Winter collection and it is still a favourite to this date. While I'm not a huge fan of the balloon theme they have going on, I am a fan of the stickers themselves. I'm really excited to see what they come up with for October and December. I'm really hoping for some cute Fall stickers.
XOXO
Explore.
Save.
Enjoy!
Sign up for a free account on A Year of Boxes to receive exclusive offers, be added to our monthly mailing list, and much more! We are always adding features to improve the experience for our users, from their valuable feedback!
Join Today!