Once Upon a Book Club Review September 2021
Once Upon a Book Club is a unique, interactive online community that offers a monthly subscription service where readers will receive a monthly box in the mail containing a newly released book to read for the month, along with 3-5 individually wrapped gifts. They kindly sent us this box for review.
I have a really quick review for you today. It has been a little while since I shared one of my Once Upon a Book Club boxes with you and the September box included a book I've had on my TBR list so I just had to share……
Subscription Details
When you sign up for Once Upon a Book Club you have two options to choose from:
Young Adult Subscription
Adult Subscription
Both options start at $49.99 per month and you can choose a month-to-month subscription, 3-month subscription, 6-month subscription or an annual subscription.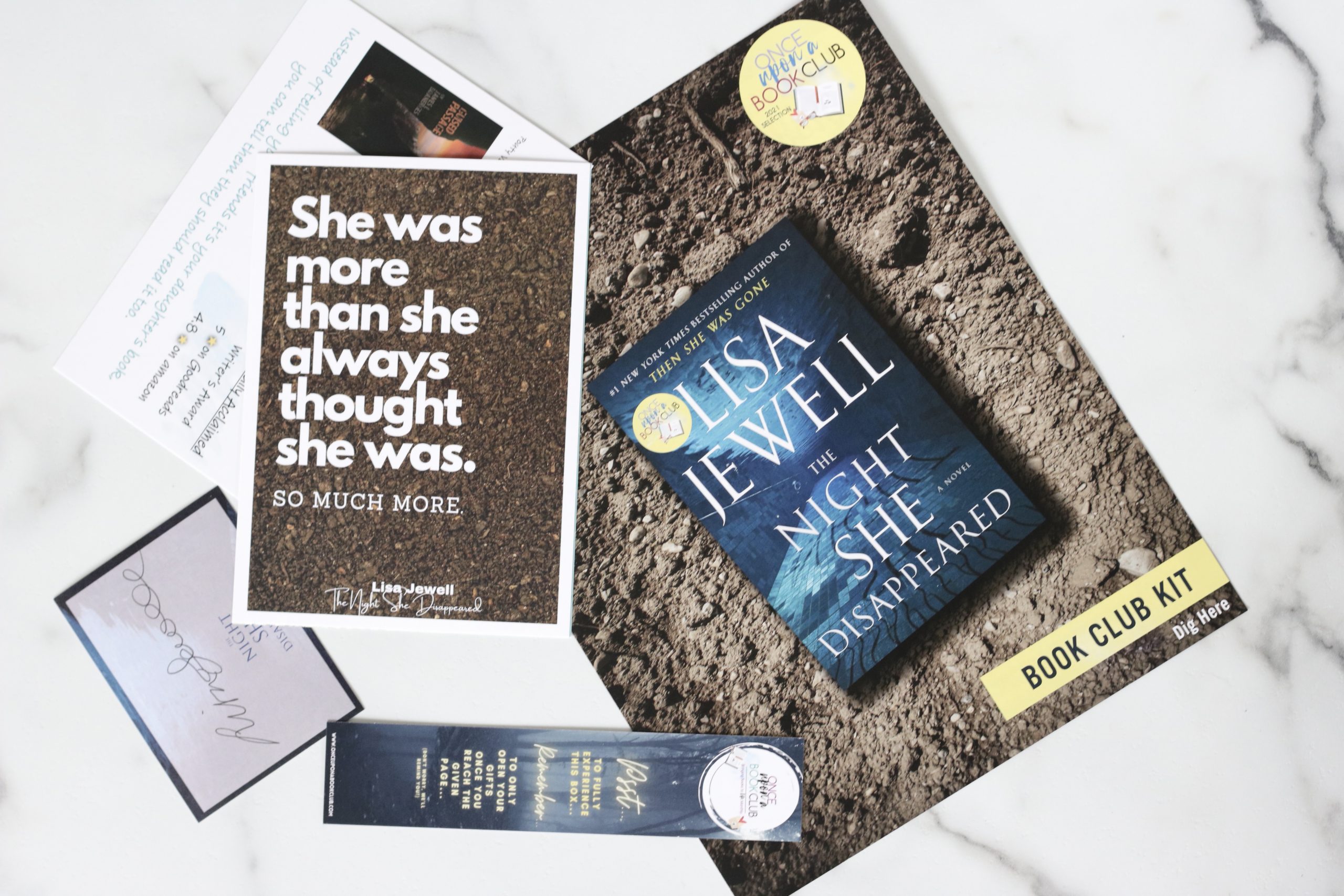 Here's a closer look at the September Adult Once Upon a Book Club…..
Note: Each box comes with a book and 3-5 individually wrapped gifts. To fully experience the box they remind us to only open the gifts once we reach the corresponding page numbers.
The Night She Disappeared
2017: 19 year old Tallulah is going out on a date, leaving her baby with her mother, Kim.
Kim watches her daughter leave and, as late evening turns into night, which turns into early morning, she waits for her return. And waits.
The next morning, Kim phones Tallulah's friends who tell her that Tallulah was last seen heading to a party at a house in the nearby woods called Dark Place.
She never returns.
2019: Sophie is walking in the woods near the boarding school where her boyfriend has just started work as a head-teacher when she sees a note fixed to a tree.
'DIG HERE' . . .
A cold case, an abandoned mansion, family trauma and dark secrets lie at the heart of Lisa Jewell's remarkable new novel.
Page 19
On page 29 we are to open up our first gift. On this page there is talk of a planner but instead of a planner they have given us a reading journal……still a notebook of sorts, just a different kind.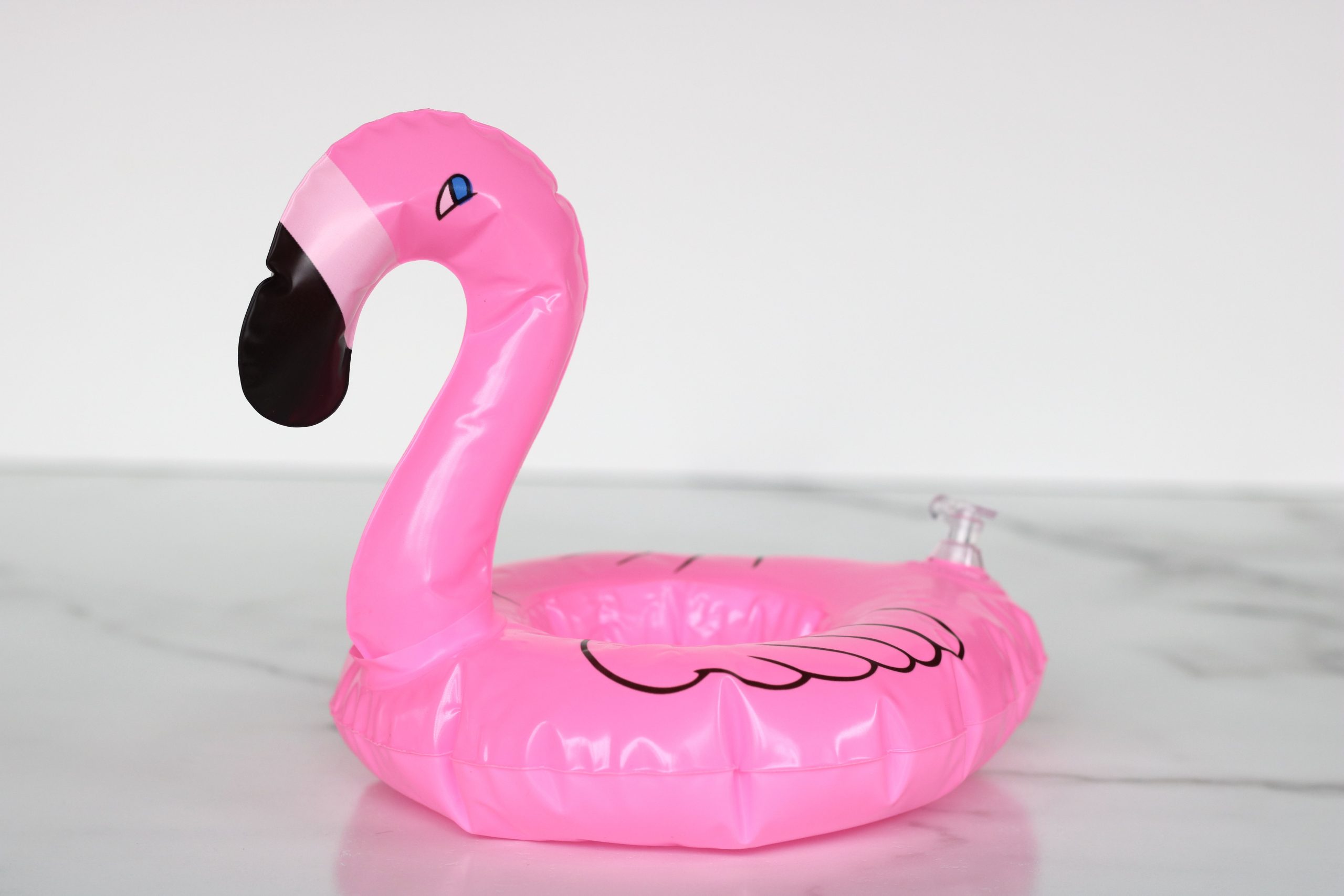 Page 34
On page 34 we get to open our second gift and it is this adorable little blow up drink holder. On this page there is actually talk of a bright pink inflatable flamingo.
Page 79
Page 79 brings with it our third gift. On this page they talk about a small rusty trowel, and the character actually finds a sign that says "dig here".
Page 294
Our last gift is to be opened on page 294. On this page one of the main characters finds a copy of a book that has been discussed.
Once Upon a Book Club Review September 2021 – Final Thoughts
The September Once Upon a Book club mostly excites me because of the book choice. As mentioned above, this is a book I've had on my TBR list but hadn't yet gotten around to purchasing it. I also think they did a great job with the gifts and tying them in to the book, especially the little shovel as that is a very important part in the book. I'm very happy to see a thriller in the box for September and would love to see them more often going forward:)
-AYOB Sarah
Explore.
Save.
Enjoy!
Sign up for a free account on A Year of Boxes to receive exclusive offers, be added to our monthly mailing list, and much more! We are always adding features to improve the experience for our users, from their valuable feedback!
Join Today!