Pad Thai Salad Rolls – Hamptons Lane
I'm back with another recipe from the Taste of Thailand Hamptons Lane box! I think it's safe to say I've been getting use out of this box. I've already made Green Curry in a Hurry, and Pad Thai, and now I am using left over Pad Thai to whip up one of my favourite Thai inspired recipes – Salad Rolls. I could live on these things, seriously, and it's not because of the peanut sauce…..well maybe it is. They are just so easy to make, and you can literally throw any kind of veggies and/or protein in them. I've made them before with plain old rice noodles, but they are so much better when you use left over Pad Thai.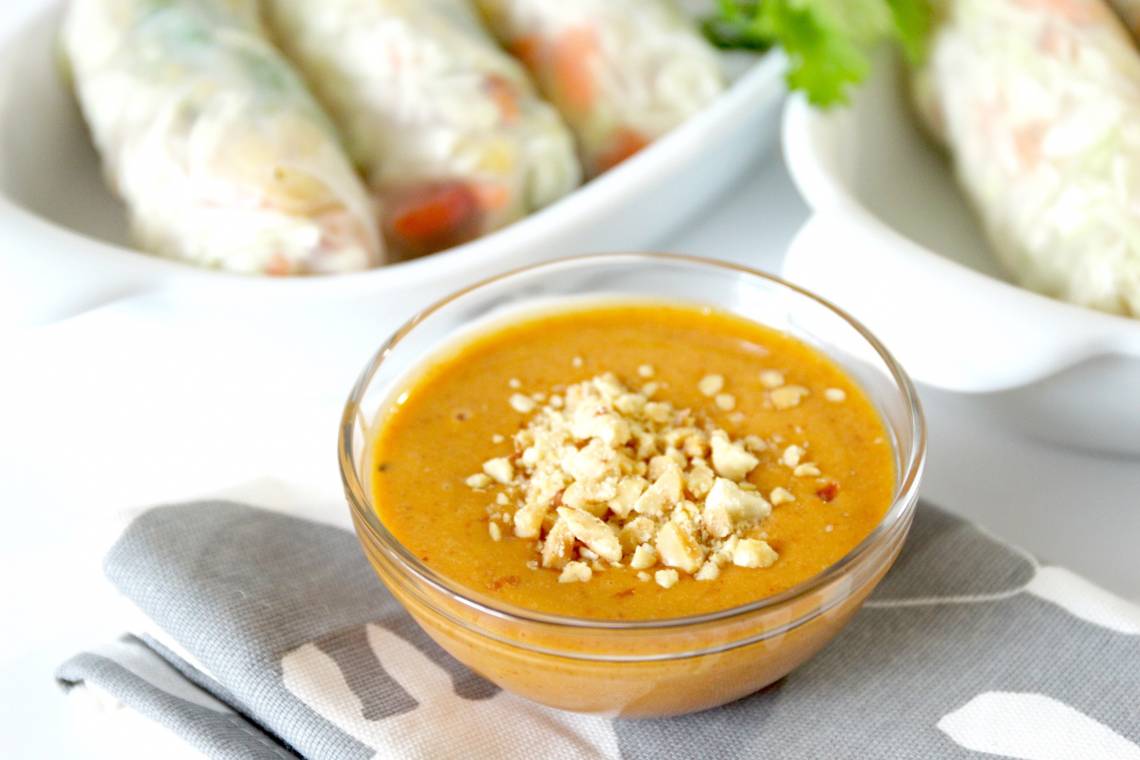 Recipe: Pad Thai Salad Rolls
Ingredients:
left over Pad Thai
8-10 rice paper wrappers
1 cup shredded cabbage
½ cup cilantro leaves
1-2 shredded carrots
red pepper thinly sliced
avocado
Jade Peanut Sauce
1 extra large bowl of warm water
Directions:
Dip rice paper wrapper into the water bowl, soaking for about 10 seconds, lay it on a plate lightly greased with coconut oil
Arrange veggies and cilantro in middle of wrapper
Take a handful of Shrimp Pad Thai (about ½ cup) and pile on top
Top with avocado (optional)
Take the edge of the paper that is closest to you and pull over the veggies and Pad Thai
Hold steady while taking the edges on the right and the left and tucking them over the top
Start to roll everything forward, continuously tucking in the edges until you have a neat roll
Repeat until all the Shrimp Pad Thai is gone
Serve with Jade Peanut Sauce
Notes:
the original recipe only called for cilantro and cabbage, I added extra veggies
I also added avocado because avocado is always a good idea
I run my rice paper under water for 10 seconds rather than dipping it in a bowl, I also make sure that it is still a little stiff when I place it on the greased plate, it will soften up while you are arranging the ingredients on top
my wrappers were sticking to the plate so I greased it with a little coconut oil
XOXO
Explore.
Save.
Enjoy!
Sign up for a free account on A Year of Boxes to receive exclusive offers, be added to our monthly mailing list, and much more! We are always adding features to improve the experience for our users, from their valuable feedback!
Join Today!