Panty by Post Review February 2022
Panty by Post is a subscription that sends you new luxury underwear every month. You will receive a gorgeous, sexy, and super comfortable panty or panty and bra matching set from top Canadian brands and designers.
They kindly sent us this box for review.
Subscription Details
When you sign up for a subscription, you can choose from 5 style options:
Everyday Basics – Comfortable styles in colours like beige, black, purple, green, and blue (CAD $18/month)
Signature Line – Panty by Post's most popular patterns and colours (CAD $22/month)
Premium Luxe – Panty by Post's most luxurious line, lace, super sexy, and empowering (CAD $35/month)
Naughty but Nice – Naughty, sassy, and sexy (CAD $24/month)
Bra and Panty Matching Set – Favourite panty style with a matching bralette (CAD $48/month)
Shipping is free in North America and US $8 for all other countries.
You can then select your size (XS, S, M, L, or XL), preferred fit (thongs only, briefs only, or a surprise!), and the number of panties you want to receive each month. If you have specific notes or preferences, just add a comment in the "Order Notes" section.
Panty by Post's gorgeously designed red box is always a welcome sight in my mailbox. For those who prefer some privacy, there is the option to ship your subscription in a plain envelope.
Inside the box is a card with handwritten details about the month's panty. This month, I got to try something from their signature collection.
This month's panty is from Blush, a Canadian lingerie brand that also happens to be one of my favourites. Their panties are of amazing quality and are super comfortable to wear.
The panty is in a hipster style with the colour 'Golden Hour' which describes this shade of yellow perfectly! I love the contrast of the black and white floral pattern against the bright yellow.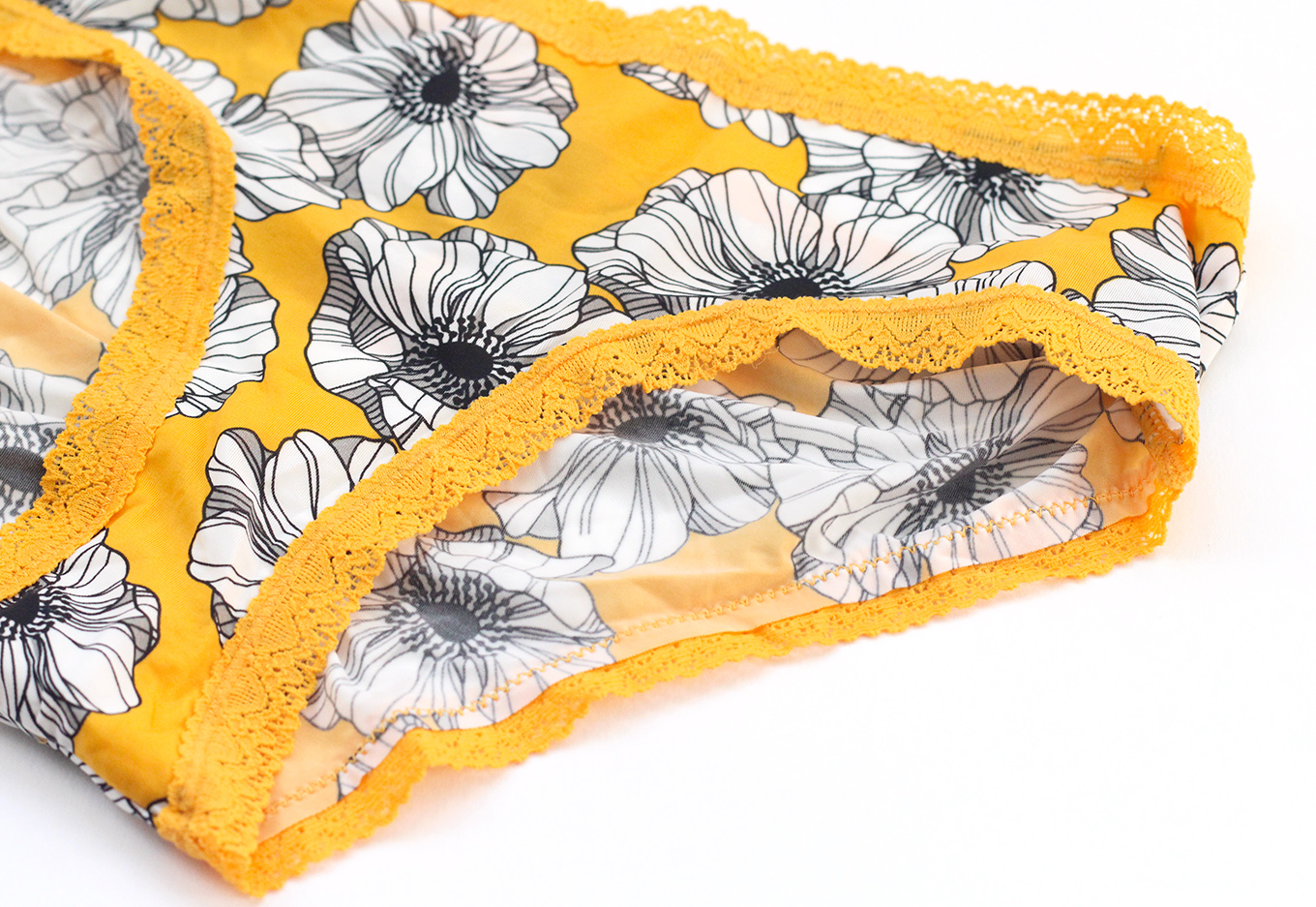 I am in love with the pretty lace around the edges!
Panty by Post Review February 2022 – Final Thoughts
This month's panty ranks amongst my favourites received from this subscription. It blends the comfort of a hipster cut with a pretty floral pattern and a fun vibe from the bright yellow. The quality of the lingerie is amazing as is expected from Panty by Post. If you have not, do give this subscription a try. It also makes for a really great gift idea for someone special.
Toby & Rocket – http://www.tobyandrocket.com