Panty by Post Review June 2021
Panty by Post is a subscription that sends you new luxury underwear every month. You will receive a gorgeous, sexy, and super comfortable panty or panty and bra matching set from top Canadian brands and designers.
They kindly sent us this box for review.
Subscription Details
When you sign up for a Panty by Post subscription, you can choose from 5 style options:
Everyday Basics – Comfortable styles in colours like beige, black, purple, green, and blue (CAD $18/month)
Signature Line – Panty by Post's most popular patterns and colours (CAD $22/month)
Premium Luxe – Panty by Post's most luxurious line, lace, super sexy, and empowering (CAD $35/month)
Naughty but Nice – Naughty, sassy, and sexy (CAD $24/month)
Bra and Panty matching set – Favourite panty style with a matching bralette (CAD $48/month)
Shipping is free in North America and US $8 for all other countries.
You can then select your size (XS, S, M, L, or XL), preferred fit (thongs only, briefs only, or a surprise!), and the number of panties you want to receive each month. If you have specific notes or preferences, just add a comment in the "Order Notes" section.
The panty is shipped in a gorgeous box that is perfect for gifting. Inside the box, the panty is nicely wrapped in tissue paper. For those who prefer some privacy, you can leave a note to ship in a plain envelope.
Each Panty by Post box also comes with a beautiful handwritten card detailing the brand, style, colour, and subscription plan. I absolutely love this personal touch! If this is a gift, you may leave instructions to write specific messages to the recipient in the Order Notes. This month, I got to try a panty from their Premium Luxe subscription.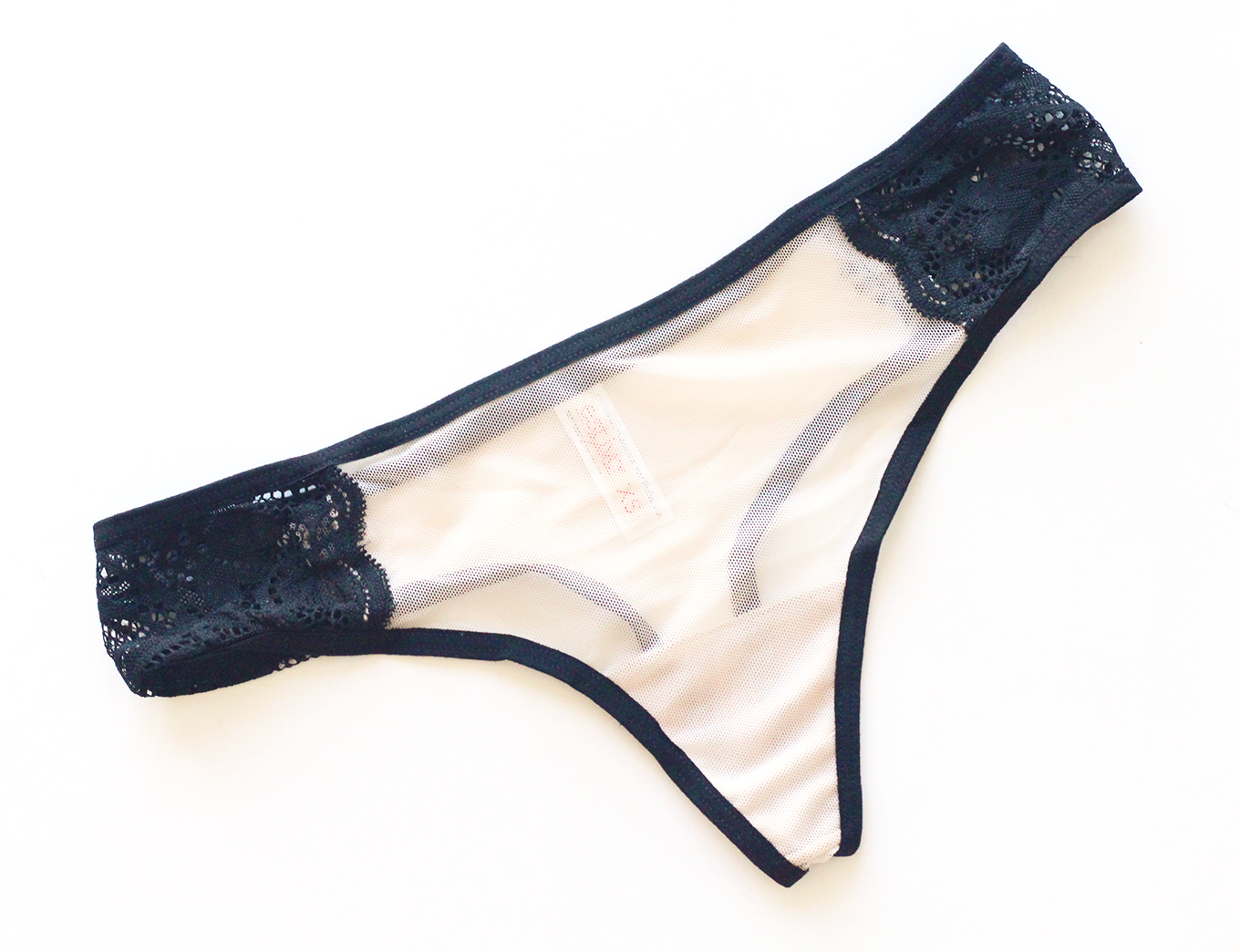 The panty this month is a mesh thong with black lace accents from Estivo. Estivo, meaning "summer" in Spanish, is a brand that features incredible colours and fabrics with lace detailing.
I love the contrast of the black trim and lace detail to the beige mash fabric. The style is both neutral and striking at the same time.
The mesh fabric is soft and comfortable, and so, so, so breathable! It's the perfect fabric for the hot weather we are having right now.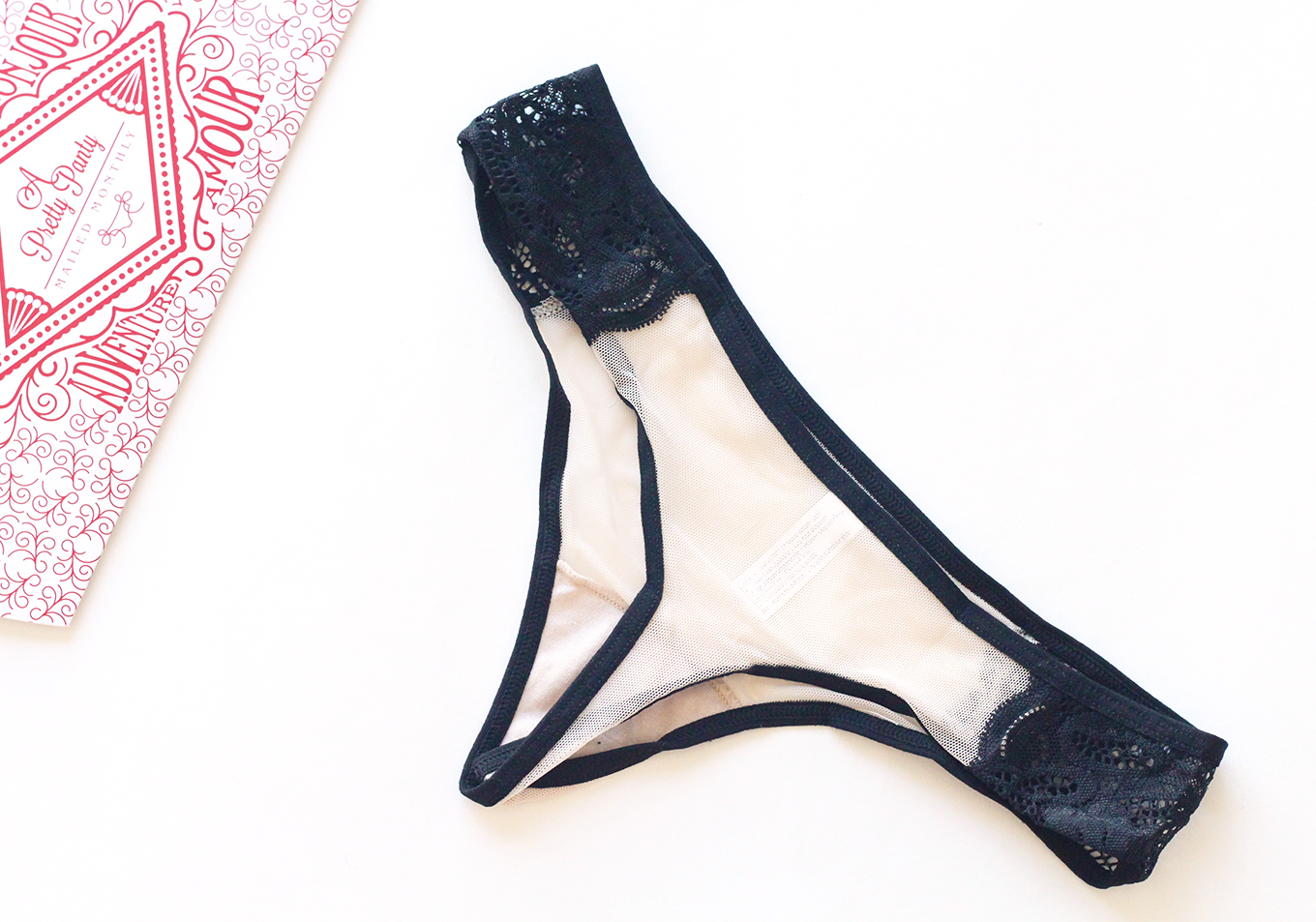 Panty by Post Review June 2021 – Final Thoughts
I have received a panty from Estivo previously in this subscription which I loved, so I already knew this one was going to be a winner! I cannot say enough how breathable and comfortable the mash fabric is. Also, the design is so gorgeous with the contrasting black lace details and trim. A panty that is both pretty and wearable! A girl could not ask for more. Panty by Post absolutely did not disappoint this month.
Toby & Rocket – http://www.tobyandrocket.com