Panty by Post Review March 2018
Panty by Post is a monthly subscription service delivering a curated selection of luxe Parisian underpinnings right to your door. It's a little taste of monthly glamour for about as much as your Netflix! They kindly sent us this box for review.
Panty by Post is a subscription box that makes my life easier. Believe it or not, I haven't had to shop for panties in almost two years. To me, this is amazing. You all know that I am making an effort to simplify my life, and Panty by Post is part of that journey. A simple life means less time spent shopping and a panty drawer containing only the best panties……and less of them.
Each month when I receive my Panty by Post selection I add them to my panty drawer and get rid of 1 or 2 panties from my collection. Out with the old and in with the new. One in and one or two out……these are my new rules for 2018!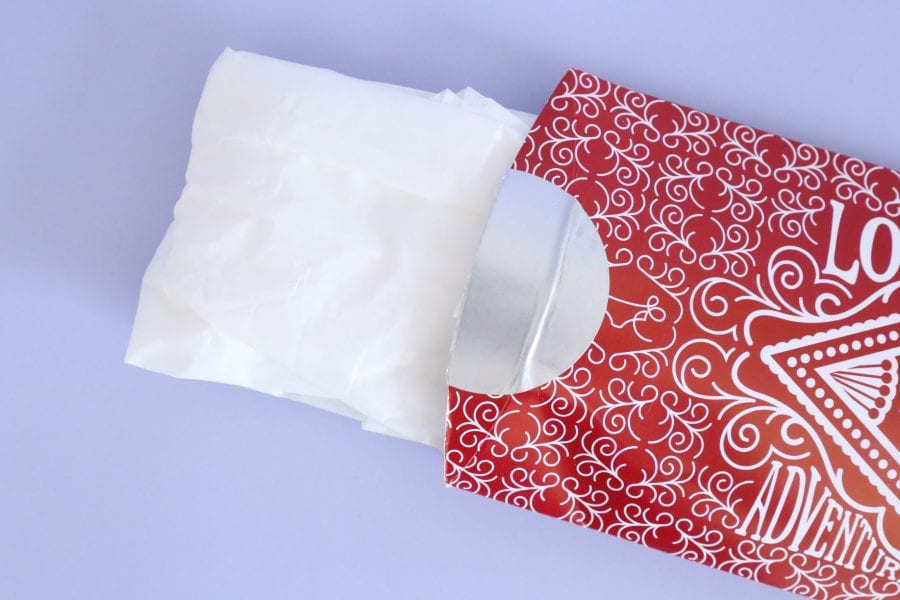 Panty by Post Details
If you aren't familiar with Panty by Post it is a monthly subscription to receive a pretty panty or matching set in the mail. It's a gift for yourself or a friend. The panty comes in a beautiful package and it's different every month. You choose or it's a surprise.
Cost:
Everyday Basics – $15 per month
Signature Line – $22 per month
Premium Luxe – $35 per month
Naughty But Nice – $24.99 per month
Matching Set – $49.99 per month
Ships to: US & Canada
Shipping Cost: Shipping is free for North America! It's only $5 per panty for International addresses.
This month we are reviewing the Premium Box, here's a closer look…..
Santolina Hipster – Black
These gorgeous little hipsters are everything I look for in a panty. Basic color, sexy style, comfortable waistband, pretty lace, and full coverage. I love everything about these panties. If I am going to have a smaller panty collection, I want it to include only the best. This month's panty selection is the best, therefore I am one step closer to having the ultimate panty collection.
Panty by Post Review March 2018 – Final Thoughts
There really is something so beautiful about simplicity. I have only been practicing simplicity for about a year, but my life already feels less hectic and more zen. Panty by Post is part of the process.  It is a simple subscription, containing only one beautiful, hand-selected panty each month, and it is shipped to my door. This makes for a wonderfully simple panty drawer and one less trip to the mall. What's not to love?!
XOXO