Panty by Post Review November 2017
Panty by Post is a monthly subscription service delivering a curated selection of luxe Parisian underpinnings right to your door. It's a little taste of monthly glamour for about as much as your Netflix! They kindly sent us this box for review.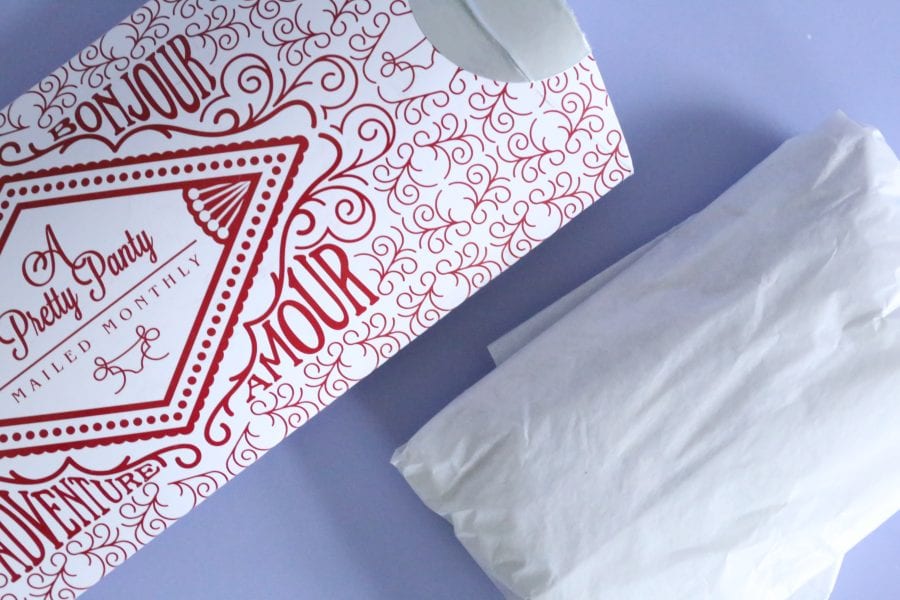 Panty by Post is like a breath of fresh air. I love this little package. It puts a smile on my face every time. I can't remember the last time I had to shop for panties, and that makes me pretty darn happy.
Panty by Post Details
If you aren't familiar with Panty by Post it is a monthly subscription to receive a pretty panty or matching set in the mail. It's a gift for yourself or a friend. The panty comes in a beautiful package and it's different every month. You choose or it's a surprise.
Cost:
Everyday Basics – $15 per month (3 month subscription)
Signature Line – $22 per month (3 month subscription)
Premium Luxe – $35 per month (3 month subscription)
Matching Set – $49.99 per month
Ships to: US & Canada
Shipping Cost: Shipping is free for North America! It's only $5 per panty for International addresses.
This month we are reviewing the Premium Subscription…..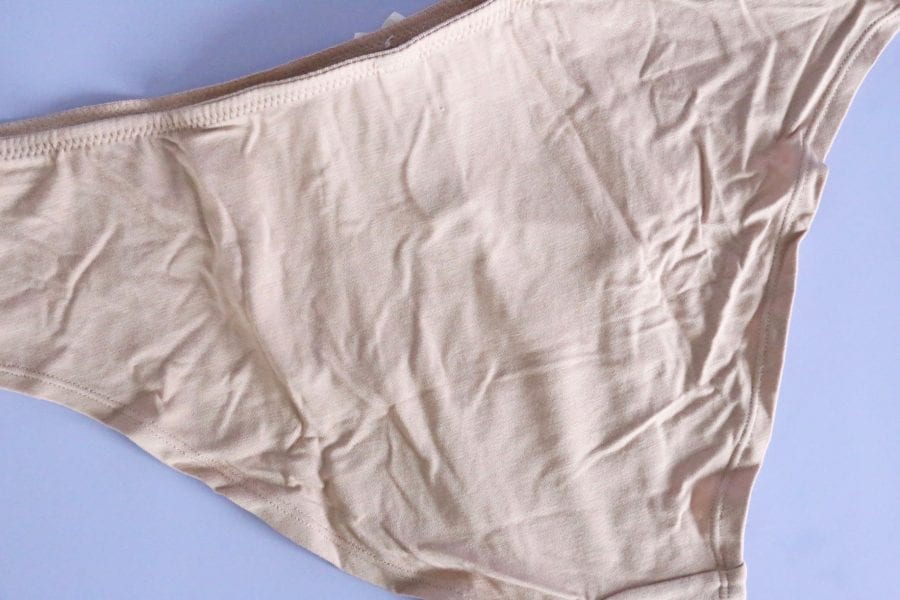 Blush Soft Indulgence in Fawn
Feminine and silky smooth, the soft indulgence hipster is as comfortable as it is romantic. pair with the soft indulgence contour bra for a classic and feminine look.
Soft Indulgence is the perfect name for these pretty little panties because they are so unbelievably soft. I had a quick look on the Blush website and discovered that the matching bra (mentioned above) is just as cute as the panties. There's also a matching sleep teddy and it's pretty cute as well. I want them all!
Panty by Post Review November 2017 – Final Thoughts
These panties aren't really something I would have picked out on my own, but now that I have them in front of me I'm actually kind of loving them. Panty by Post always manages to send me something beautiful and that's all I can ask for. This month's selection is pretty yet practical. The material is super soft and the lace detail is beautiful. The nude color is something every girl needs in her panty drawer and that's where the practicality comes in to play. I'm really becoming a fan of Blush panties. I have received this brand a few times now and definitely wouldn't mind receiving it a few more. Panty by Post is a really great way to treat yourself each month. On a budget? Go for the Everyday Basics subscription, it's only $15 per month and that is a really inexpensive way to make yourself feel pampered.
XOXO