Penny + Grace Review August 2020
Penny + Grace is a monthly jewelry subscription. For $24.99 they'll send you a trio (3) of their hottest, trendiest jewelry picks. Share your new accessories with friends, or keep them all to yourself! All items are yours to keep, and every order has a guaranteed retail value of $55.00+. They kindly sent us this box for review.
Penny + Grace is an easy, and affordable, way to keep your jewelry collection fresh and up-to-date. Each month subscribers receive a new collection. The pieces can be styled together and they can sometimes be paired with pieces from previous collections. The styles are understated and simple. You won't find anything too big, blingy or in-your-face.
Subscription Details
Penny + Grace subscriptions are available in 18k Yellow Gold, Silver, + 18k Rose Gold options. Your color preference can be changed at any time throughout the life of your subscription within your account portal.
Each monthly order comes neatly packed in a convenient signature faux leather clutch.
Fear of commitment? No problem, you can skip or cancel your deliveries at any time.
All jewelry is 100% Lead and Nickel Free – Perfect for those with sensitive skin.
Here's a closer look at the pieces I received in my August Penny + Grace package…..
Necklace
This necklace reminds me of the styles we used to receive on a regular basis when Penny + Grace first started their subscription. We used to see necklace charms with fun and unique themes like travel, fall, etc…. Think birds, pumpkins, and hot air balloons. I miss seeing charms like the one we received this month and would love for them to be featured more often.
Earrings
I am absolutely loving these earrings. I love the size, I love the shape and I love the sparkle. These are earrings I could easily wear on a daily basis.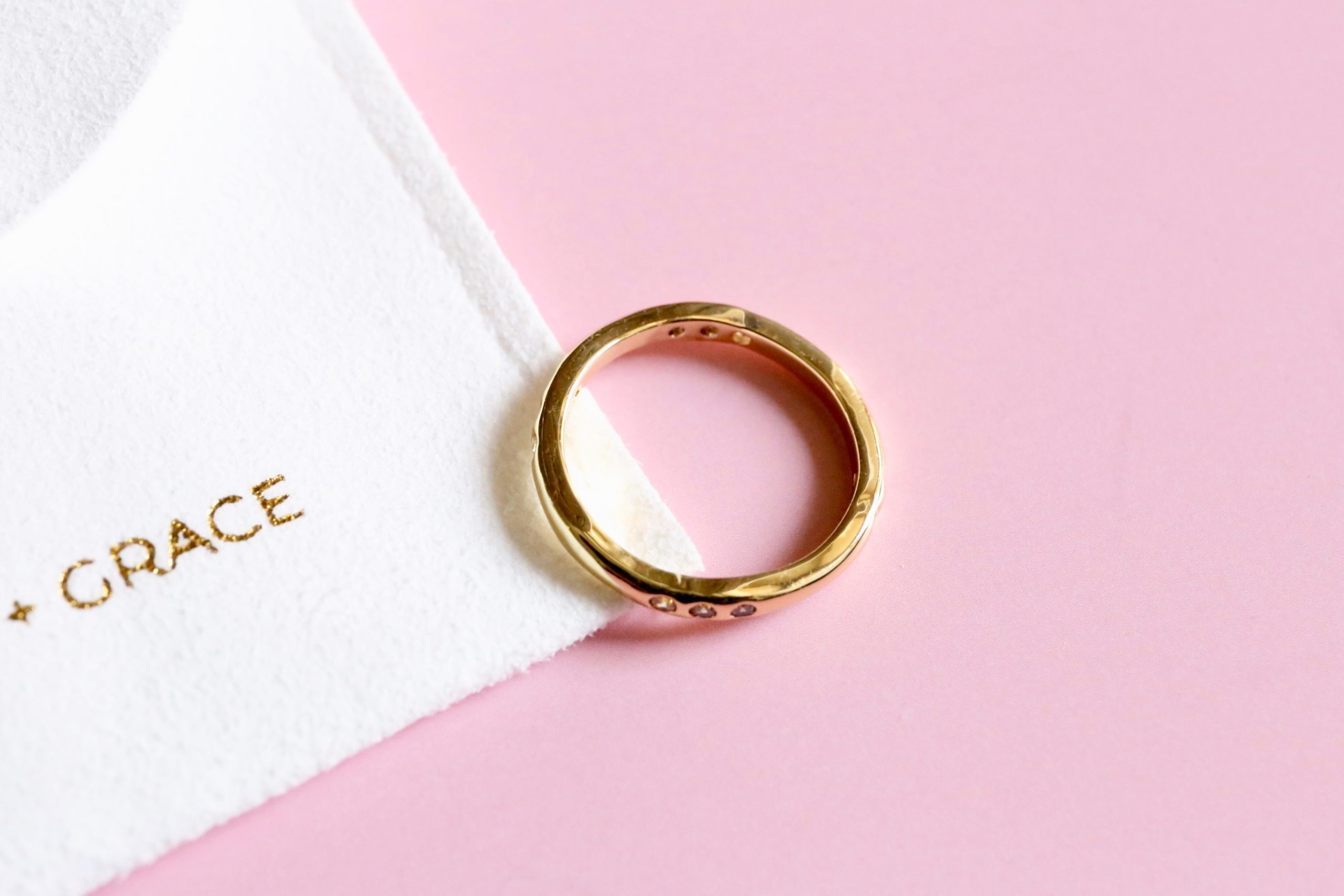 Ring
I'm tempted to say this is one of my favourite Penny + Grace rings but I'm pretty sure I've said that about almost every ring I've received from Penny + Grace. I just really love their rings. They are dainty, simple and you can usually stack them together.
Penny + Grace Review August 2020 – Final Thoughts
The August Penny + Grace collection is a nice contrast from the July collection. They are quite different, while still being minimal and subtle. The pieces we received this month are some of my faves. The ring and earrings are absolutely perfect and fit my style preferences nicely. The necklace isn't necessarily something I would wear on a daily basis but I love the fun charm. Crossing my fingers we receive something similar for Fall or Winter.
-AYOB Sarah