Penny + Grace Review September 2019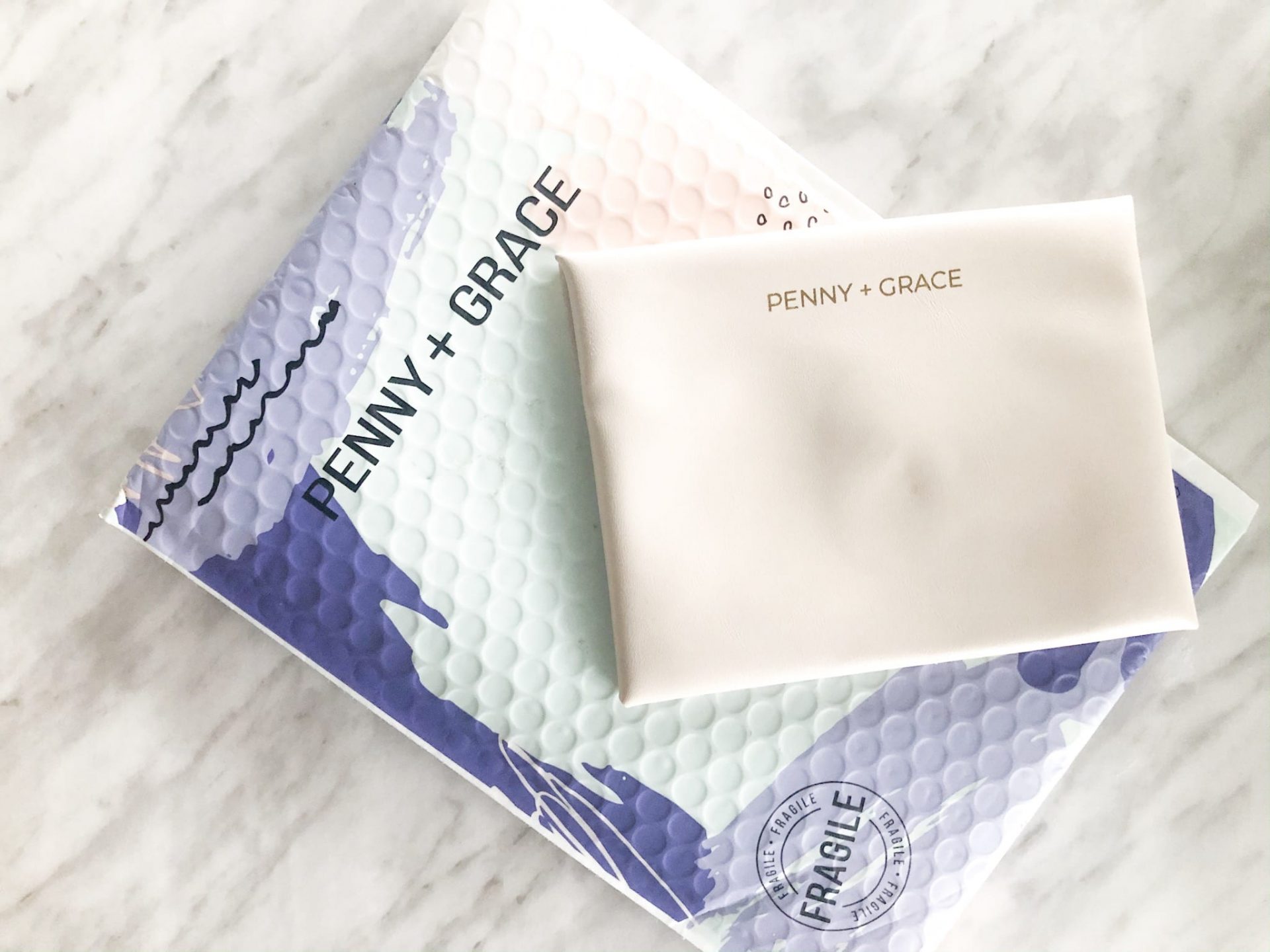 The September Penny + Grace subscription box definitely has got some major fall vibes going on! If this is your first time hearing about Penny + Grace, it is a minimalist jewelry company. For $24.99 USD you get three pieces of jewelry that are valued at a minimum of $65+ USD total! You can also customize your profile to include receiving earrings, what colour metal you'd like and what ring size you are.
Each subscription 'box' actually comes in a cute patterned envelope and inside that comes a really nice envelope with three little packages that hold each piece of jewelry.
Here's what's in the September 2019 Penny + Grace box:
Pumpkin Charm Necklace in Rose Gold
Honestly I don't think there is any more 'fall' than a pumpkin. And this pumpkin charm necklace in rose gold just screams autumn vibes. I think this piece is super adorable and how cute would it look with your favourite chunky knit sweater and a pumpkin spiced latte in hand?
Black Stone Bracelet in Rose Gold
This rose gold bracelet with the small black gemstone is just simply stunning. I totally get witchy vibes from it and I think it looks so perfect paired with the black stone ring!
Black Stone Infinity Band Ring in Rose Gold
This band is definitely my favourite piece in this month's box. I just love the infinity ring aspect of it and the black stones with the rose gold is such a gorgeous combination! Like I mentioned before, pair this with the stone bracelet for a perfect pairing.
Penny + Grace Review September 2019 – Final Thoughts
I love the touch of the black stones in this collection, that's the first time I've seen that from Penny + Grace. If you love mixing up your jewelry I'd highly recommend trying out this box – it's an easy way to get new pieces in your jewelry collection!
The Trendy Files – www.thetrendyfiles.com