Pop Shop America Earring of the Month Club Review March 2016
Pop Shop America is a craft fair and art festival that welcomes over 25,000 attendees per year. It's the best place to shop handmade, vintage, one of a kind items like clothing, jewelry, furniture, antiques, and lots more. Not only do they put on these wonderful events throughout the year, but they also have an online shop, and an earring of the month club.
If you aren't familiar with the Pop Shop America Earring of the Month Club is an annual subscription box that's only available for registration Jan. 15th – Feb 14th (update – now open year round). Subscribers get earrings for about half of their retail price, every pair is different, and every subscriber gets a different sets from other subscribers. None of the earrings are overstock or giveaways. They are all handmade, indie, cutesy, fun earrings from their regular Pop Shop America catalog.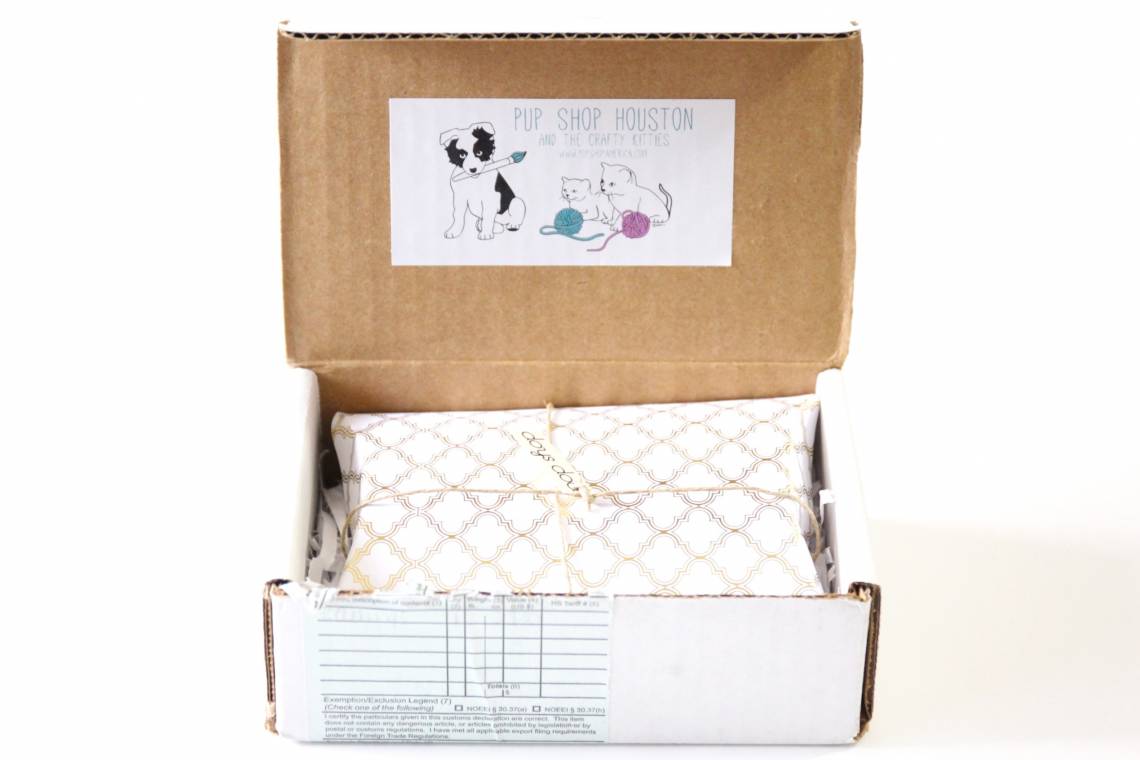 The Box: Pop Shop America Earring of the Month Club
Cost: $15 per month
choose from a 3-month, 6-month, or 12-month subscription
What You Get: You will receive a new pair of earrings each month from Pop Shop America, plus loads of free goodies along the way. Each pair will be different – from dangly earrings to stud earrings. Some are fun and bright while others are perfect for the office. No two pair are alike and no two people will get the same pairs of handmade earrings.
Ships to: Worldwide
Shipping Cost: $2.50 to US & $6.00 to Canada (approx.)
My very first Earring of the Month club came packaged in a cute little box all tied up in string. You can tell that they actually put effort into the packaging, which is very nice to see. They also included a fun little fridge magnet.
Earrings – I had no clue what to expect with my first pair of earrings, all I knew is that they would have an indie/cutesy/Etsy feel to them….does that make sense? Anyways, I think they are gorgeous. They aren't something I would typically pick out on my own, but that's part of the fun. They are a nice color, and very lightweight……this is very important because I can't wear heavy earrings.
Thoughts: What a fun idea! I love what Brittany (the founder of Pop Shop America) has going on. She's a girl after my own heart….an entrepreneur just going for it. I mean come on….a craft fair, online shop, and subscription box….you go girl. The Earring of the Month Club won't be for everyone, based on the style of the earrings, but for those who appreciate handmade products…..this one's for you. I like that this subscription is simple, to the point, and pretty. No fuss or muss with this one…..just a cute pair of earrings, in a beautiful package, delivered to your door each month…..I can't wait to see more from Pop Shop!
XOXO