Postmark'd Studio Review February 2021
Postmark'd Studio is a premium stationery subscription box for the snail mail enthusiast delivered to your door every month! Each PostBox subscription comes with a monthly, limited-edition selection of beautiful handcrafted artisanal greeting cards and postcards crafted by artists around the globe.
*They kindly sent us this box for review*
I was excited to receive and review Postmark'd Studio as I love to send snail mail and get crafty… especially now with spending time at home and wanting to connect with those I love. My Postmark'd Studio arrived in a white mailer envelope with everything bound and packaged beautifully inside.
Anne (the owner) always includes a personal note – this made me feel ever so special! And I agree, the world does need more love!
Subscription Details
Here's How It Works…..
Subscribe to a PostBox for 1, 3, 6, or 12 months.
Postmark'd Studio will turn every stone and pick the best of the best handcrafted artisanal paper and gift products to include in your monthly delivery.
Postmark'd Studio packs and ships a surprise themed box to your door every month.
Here's a closer look at the February 2021 Postmark'd Studio PostBox…
Postmark'd Studio February "XOXO" PostBox Edition 4.8
"The February PostBox celebrates love! As we entered 2021, I, like many of you was hoping that we would close the chapter of 2020 and begin anew. Unfortunately, many of us, as well as friends and family are continuing to struggle with COVID 19: isolation, job losses, grief, physical and mental illnesses. My wish for you this month is that you make a little extra time this month and send some good ole fashion snail mail love to those that might need it most. That unexpected note of love and kindness means so much."
I am a helper by nature and this love-themed box will be perfect for helping spread love and kindness to those around me, or who are far away. The world truly does need more love. I am so excited to dig into this "XOXO" PostBox!
XOXO
"Send A Stitch to someone you just can't stop thinking about – embrace them with "postal" hugs and kisses by sending them some XOXO's. Katrina Simon founded Send A Stitch during the initial COVID lockdown of 2020. Living in Brooklyn, NY, Katrina was feeling very isolated and was looking for a way to connect with others in a more meaningful way (sorry Zoom). This textile designer by day took to her sewing machine and began stitching together her connections one card at a time."
This card is absolutely stunning and I am sending it to a friend who lives up in Northern Alberta and has been down due to her lack of connection and isolation fatigue. I know she will love this elegant card as I always end our text conversations with "XOXO."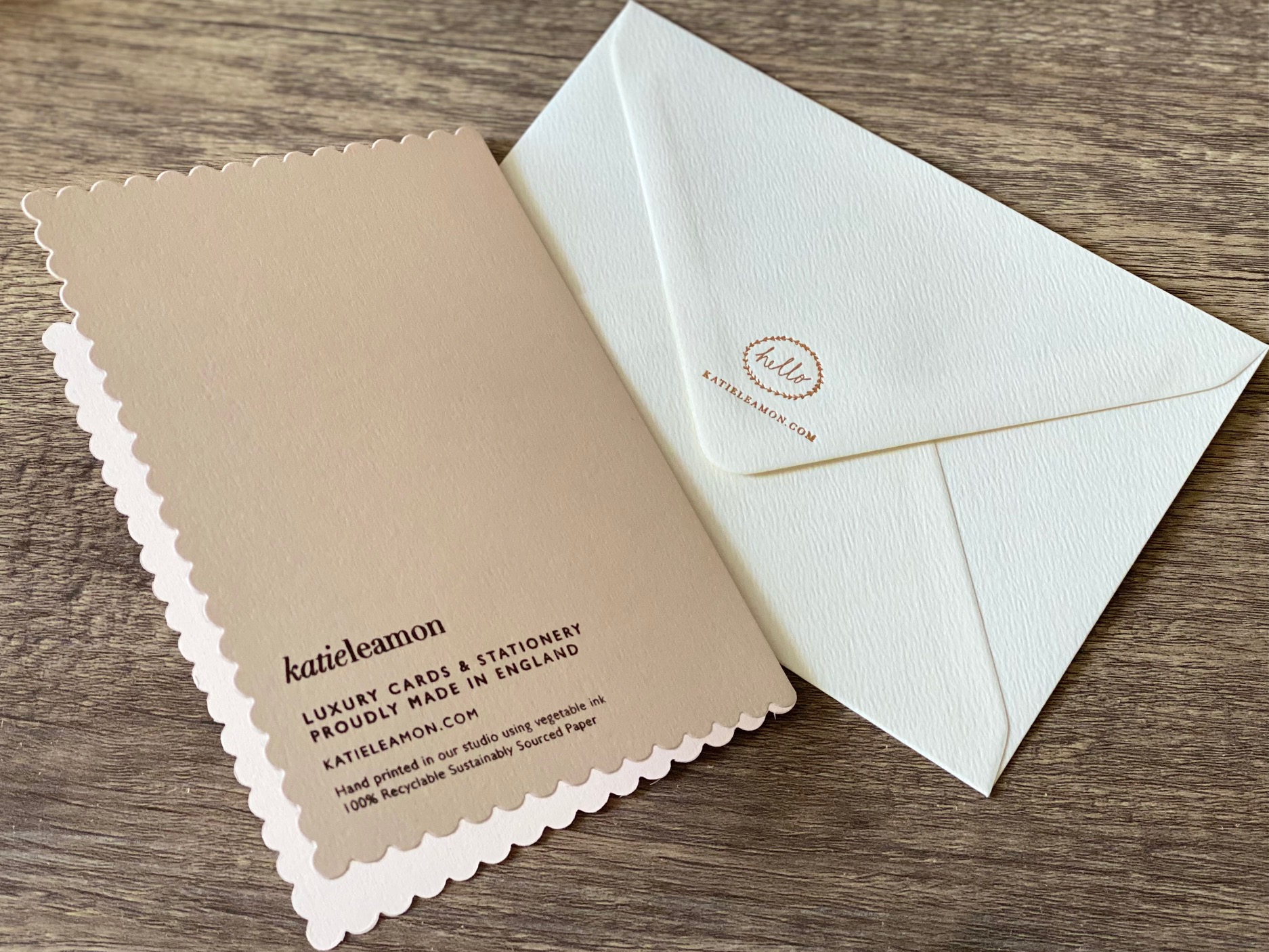 Birthday Hugs and Kisses
"Who isn't dreaming of "real" birthday hugs and kisses from your friends and family? Next best, is a "real" birthday card filled with them! Katie Leamon is a family-run card and stationery business based in London, UK, with a production studio in the middle of the English countryside where they handprint, finish and package their beautiful paper products."
This sweet birthday card will be perfect for my sister's upcoming birthday. The beautiful edging and embossed printing make it ever so special, on top of the fact it is made with thick, high-quality paper. My sister will definitely feel the love from this special card!
Hogs and Kisses
"A perfect card for just about anyone! And in true valentine style, the red foil was added to the hearts that decorate this card. Paper Wilderness is a small paper goods company handmade in Long Beach, CA created by Jenna Puente. She tends to be inspired by the amazing creatures and colors from nature. The goal at Paper Wilderness is to bring a smile to your face through adorable watercolor illustrations combined with a little bit of sass, a gift in itself! Jenna strives to create mini works of art to help keep the handwritten note alive because there is nothing quite like receiving a tangible piece of happy snail mail."
This is perfectly adorable. If you want to brighten a special someone's day, definitely send them this card. They will smile and feel the love.
((HUGS))
"Send hugs! These days, it is probably better than getting a check in the mail! Steel Pedal Press is a Chicago-based letterpress studio owned and operated by Shayna Norwood. What began as a part-time endeavour in 2008 has grown to include three presses, a paper cutter, and a small awesome team. I am especially tickled that each piece of equipment has a name and is truly part of the Steel Pedal Press family!"
Awe, who doesn't love a hug?! I am sending this card off to my Aunt who is isolated at home, due to her age, in Calgary. Her hugs are my absolute favourite.
Postcard
"Send this extra thick "heartfelt" postcard as a valentine, a love note, or a note of gratitude… the most important thing is, just send it! With a strong desire to pour almost 2 decades' worth of letterpress and design experience into her own business, Debra Barclay founded Ancora letterpress in 2017. Located in Woodville, Washington and Ancora letterpress is a small boutique shop with an incredible passion for paper, ink and the process of putting those two together."
This postcard is awesome! I love the powerful message and will be saving it to send out when I notice someone needs a hug or extra love.
Artsy Doodad
"Seal your mail with a kiss (SWAK) with this fun "lips" rubber stamp!"
This is a fun way to "love" up your snail mail and send a kiss! A nice final touch to add to your "love" cards.
Postage
"2021 issued USPS Love Stamps to mail 4 letters."
These are fun! Subscribers always receive enough postage to mail the cards in their monthly PostBox. What a neat feature!
Bonus: A sweet treat of Hershey's Kisses Milk Chocolates
Mmmm… my favourite! The sweetest handmade packaging and delicious treats!
Postmark'd Studio Review February 2021 – Final Thoughts
The February 2021 Postmark'd Studio PostBox is so lovely, well-curated and fits the "XOXO" theme well. I adore all the cards, especially the beautiful Birthday Hugs and Kisses and the ((Hugs)) cards, they are my favourite items this month, but I also really love the heart postage. Postmark'd Studio is a subscription that will keep you supplied with amazing and original greeting cards for every occasion. It's the perfect box for stationery lovers and snail mail enthusiasts. What better time than now to start sending snail mail to those you love and care about!
Hayley Savanna – https://www.instagram.com/hayleysavanna/