Postmark'd Studio Review March 2022
Postmark'd Studio is a premium stationary subscription box for the snail-mail enthusiast delivered to your door monthly. Every month you will receive a Postmark'd card, pencil, USPS stamps, artsy doodads, 4 additional cards, and an informative card.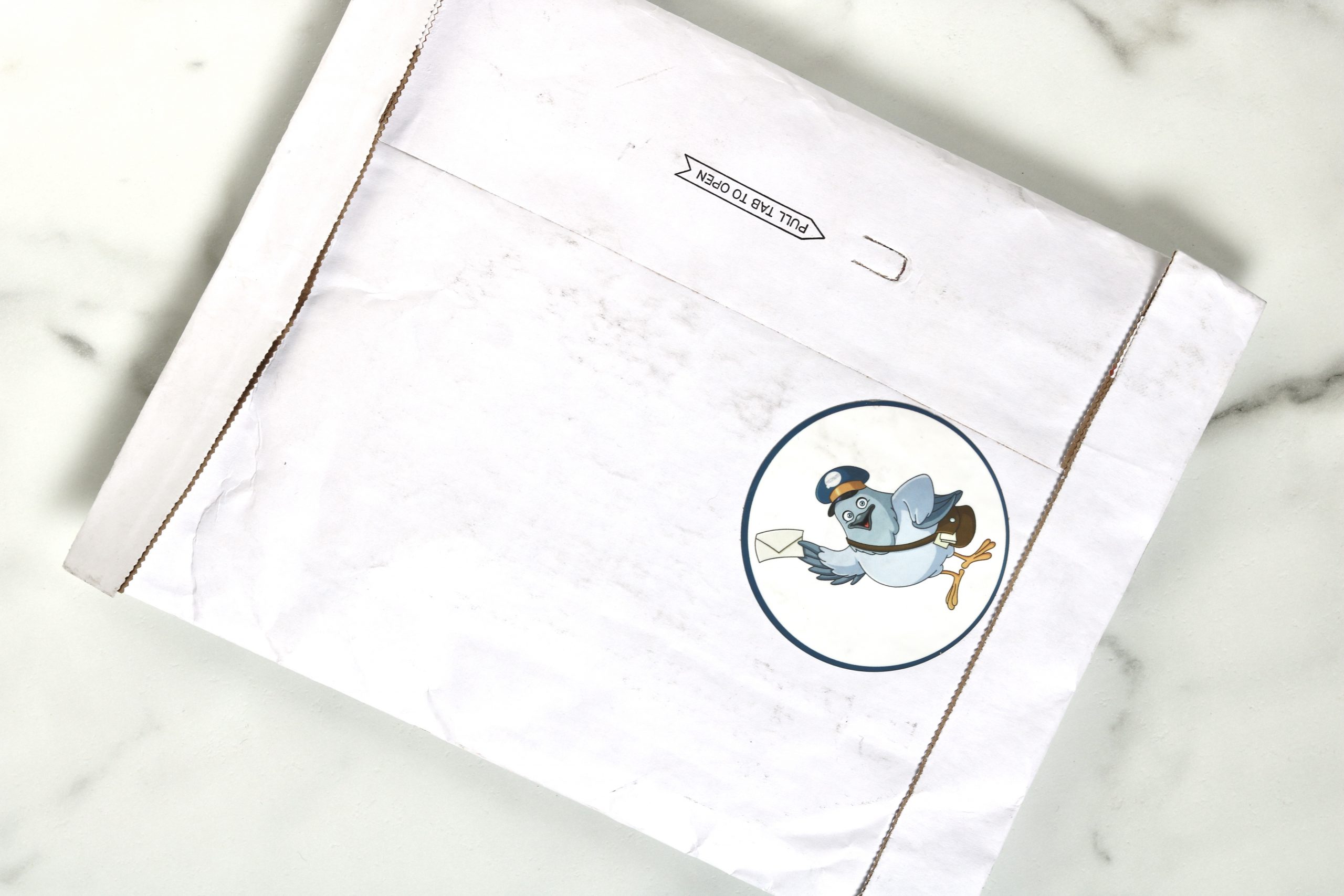 Postmark'd Studio is one of the first stationery/greeting card subscription boxes we ever reviewed on the website (a very long time ago) and it continues to be a favorite to this day. The price point is extremely reasonable, they are very consistent in what they offer, and the cards are unbelievably beautiful month after month.
Subscription Details
Here's how Postmark'd Studio works:
Subscribe to receive a monthly PostBox
Take 5 minutes to craft a message
Pop your note in the mail
Change the world
Repeat
Here's a closer look at the March Postmark'd Studio….
March Theme: Dilly Dally Daffodil
Hello! Hopefully Spring is starting to spring where you are, the snow is melting, the temperatures are climbing and a daffodil or two are popping. The collection this month delivers a bit of early Spring with a nod to the March flower, the daffodil. My wish for this collection is that it makes you smile and you are inspired to share that smile snail mail style. 
Biggest Bouquet Birthday Card
Oh my….this is such a beautiful birthday card, and SO perfect for anyone who has a birthday during the Spring months. I actually have a bday party to attend at the end of April so I am going to tuck this one away until then.
Geometric Daffodil
Such a fun card, and so unique. I actually can't stop looking at it. This could be used for a number of occasions and would be the perfect "just because" card. The possibilities for this one are endless.
Daffodil Grackle
This card is beautiful but it stumps me a little. I wasn't immediately drawn to it and off the top of my head can't think of what I would use it for…….but that also makes it kind of fun. It will force me to be creative.
Instant Artful Envelope
This next card is VERY fun! The envelope is actually the card which will make it that much more fun for your recipient to open.
Once your letter is written, fold the paper into an envelope, tape the edges and put the sticker seal included on the back to remind the recipient to open the envelope carefully. 
Hope Postcard
So pretty and so classic. I forgot how much I love daffodils until I had this card in front of me. I feel like this would make a great "just because" or "thinking of you" card. Write a simple note on the back and pop it in the mail.
Daffodil Fairy Postcard
Our last card is one that should be framed. I will save this for a friend or loved one who likes to have pretty pictures on display.
Artsy Doodad
Our artsy doodad this month fits the overall color theme perfectly. It is a colourful soft touch plastic pen, 5mm black ink, and writes up to 400 meters!
Postage
And lastly, our beautiful postage. We always receive enough to mail 4 US letters.
Postmark'd Studio Review March 2022 – Final Thoughts
The March Postmark'd Studio collection is absolutely beautiful and has me dreaming of gorgeous Spring days, floral bouquets and "just because" notes sent to family and friends. It makes me want to set aside some time to write letters to those I care about most. The floral themed cards are making me happy so imagine how nice it would be to receive one of these in the mail?! As per usual, Postmark'd Studio has done a wonderful job!
-AYOB Sarah