Postmark'd Studio Review May 2022
Postmark'd Studio is a premium stationery subscription box for the snail-mail enthusiast delivered to your door monthly. Every month you will receive a Postmark'd card, pencil, USPS stamps, artsy doodads, 4 additional cards, and an informative card. They kindly sent us this box for review.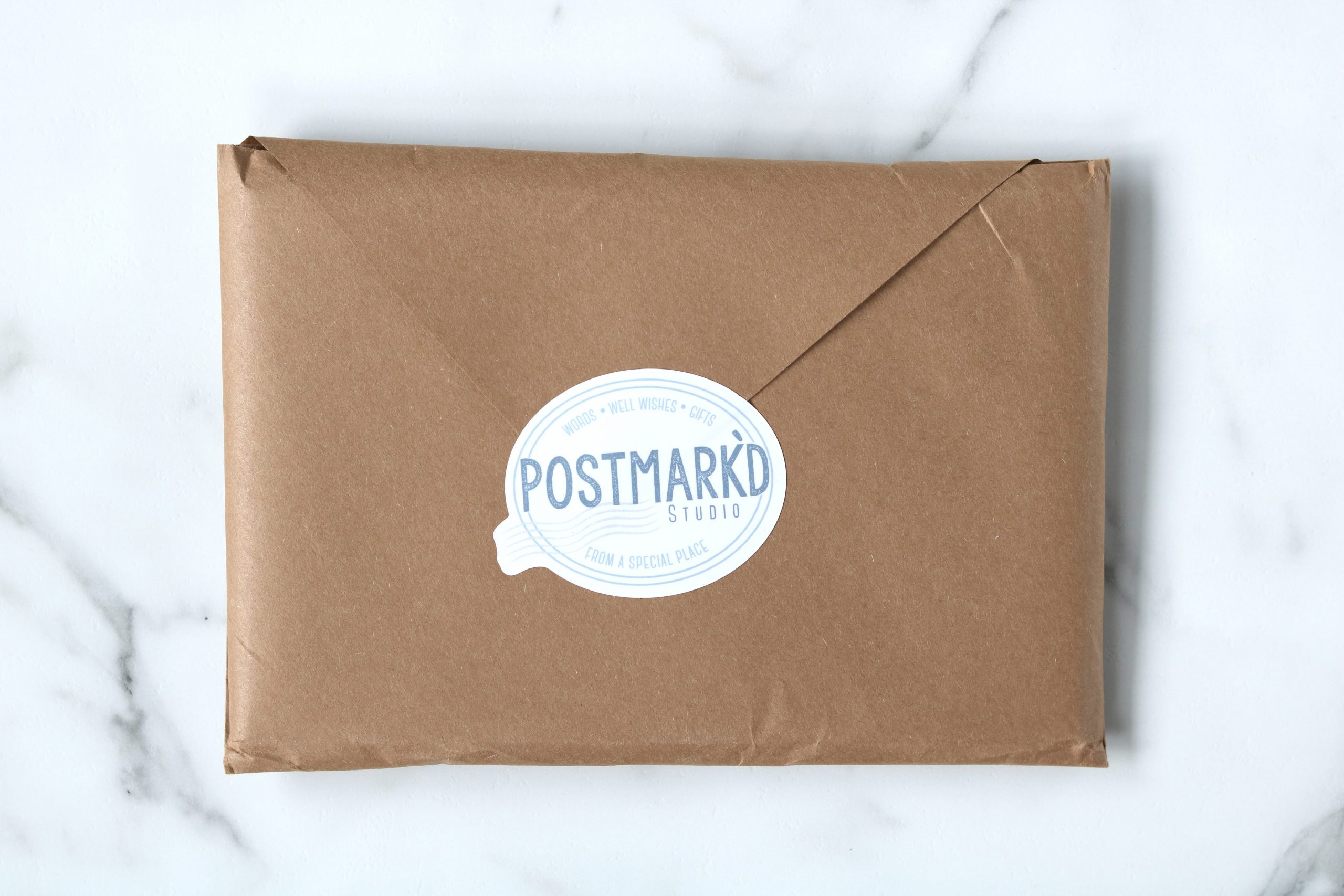 My May Postmark'd Studio box is here, and oh my goodness, it is so cute! I don't know how they manage to come up with such amazing themes month after month. The creativity and thoughtfulness blows my mind!
Subscription Details
Here's how Postmark'd Studio works:
Subscribe to receive a monthly PostBox
Take 5 minutes to craft a message
Pop your note in the mail
Change the world
Repeat
Here's a closer look at the May Postmark'd Studio….
May Theme: Lady Bird
Hello! I have always had a love for ladybirds (aka ladybugs) and the luck they are thought to bring. This admiration began a long time ago, my Dad was a gardener and I loved to spend hours in the garden with him. When he would spot a ladybird he would always recite this nursery rhyme…
Ladybird ladybird fly away home.
Your house is on fire, your children are gone.
All but one, her name is Anne.
And she hid under the baking pan. 
Lady Bug Postcard: Each month we receive a postcard and I love this simple detail. Postcards are so much fun to send and receive. They have a slightly different vibe than a regular card/envelope and are a great way to send a quick "thinking of you" note.
Ladybird Card: How cute is this little ladybird?! It would be such a fun card for one of my nieces. It would also be cute in a frame.
Hello Card: This poppy card is probably my favourite in the box. I'm not really sure why but the font, style, colors, etc……are speaking to my heart. I am going to save this one for my bestie:)
Lucky Day Card: Cute and simple and I LOVE the pastel blue background. Such a great card, it will be hard to part with this one.
Ladybird Stationery Set: This adorable stationery set makes me want to set aside the rest of the day to write letters and drink tea. Handwritten thank you letters is something I really need to make time for each week.
Artsy Doodad: A bright, colourful soft touch plastic pen. 
Postage: US vintage postage to mail 4 letters. 
Postmark'd Studio Review May 2022 – Final Thoughts
I thought I loved last month's Postmark'd Studio but……the May box is definitely my new fave. I am so in love with the ladybug theme. Looking at all these cute little ladybirds is putting a smile on my face and is making me want to get out my address book and label maker. Postmark'd Studio is a such a treat and a really great reminder to take some time each month to mail a card to those that are special to you. I love this subscription…..I always have.
-AYOB Sarah