Project Candy Box Review November 2017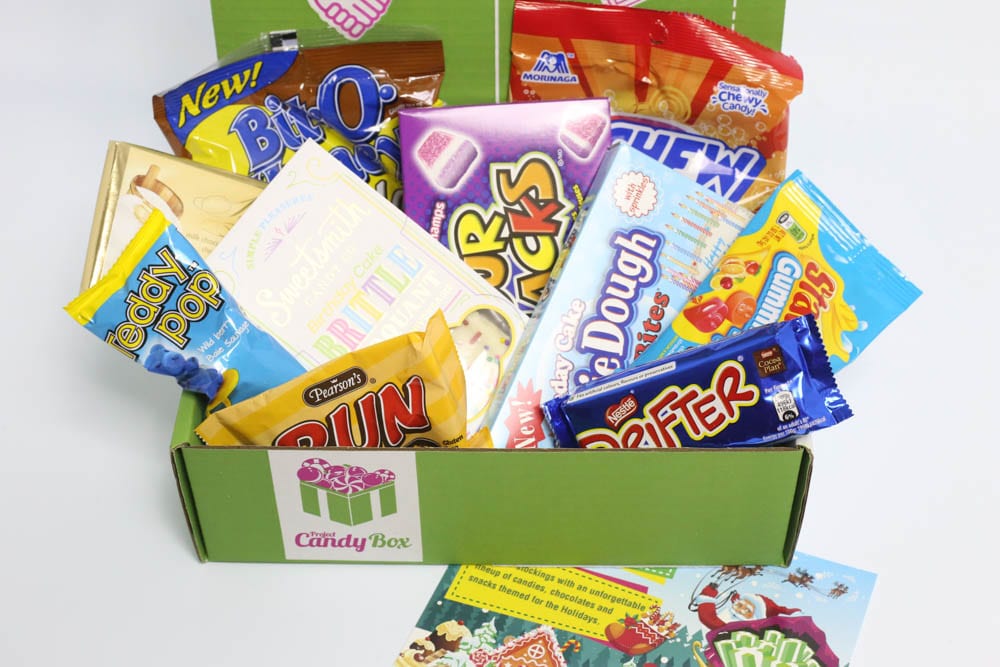 Project Candy Box delivers to you a box of candy every month. Each box contains a variety of chocolate and candy that is sure to make your mouth water. They kindly sent us this box for review.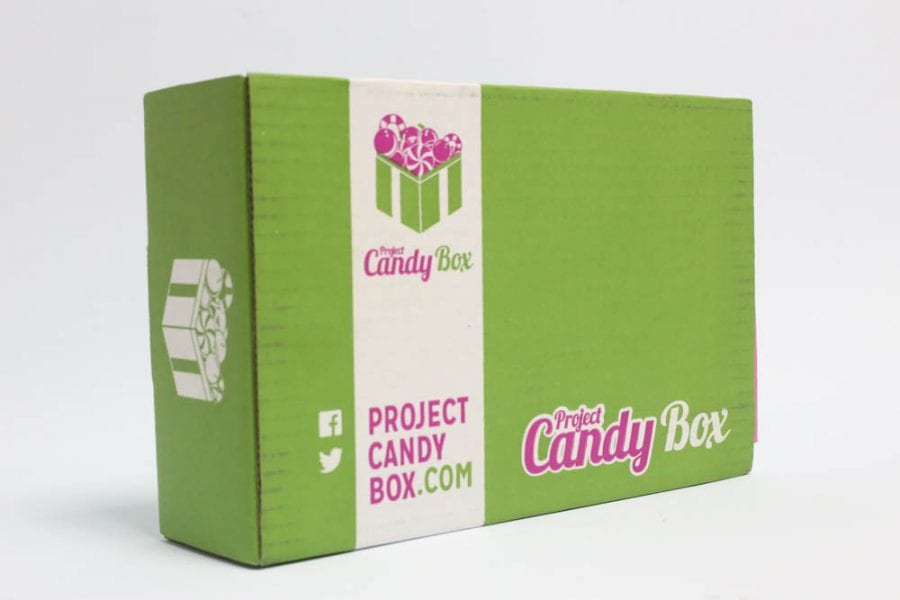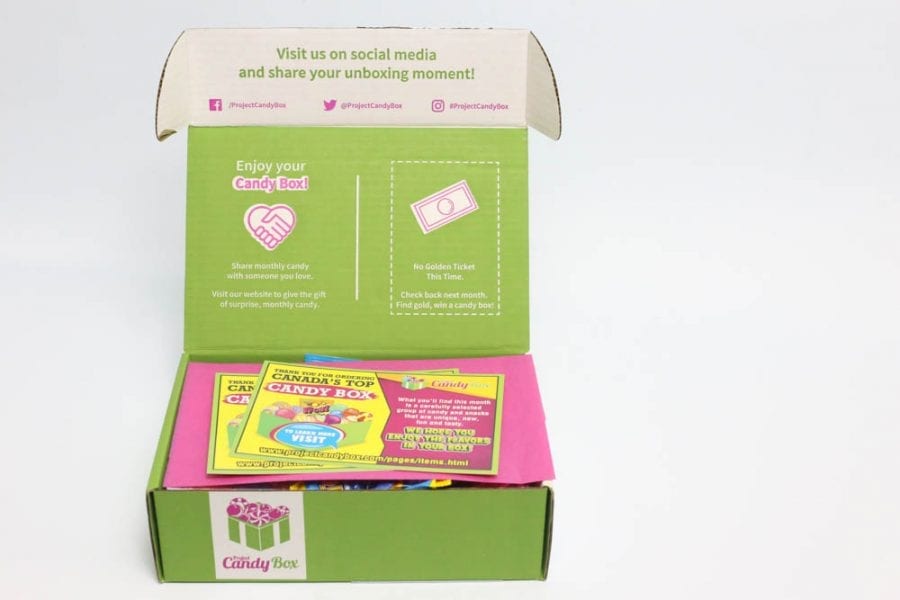 Project Candy Box Subscription Details
Here are a few things you need to know about Project Candy Box subscriptions:
What You Get: Every month, you can expect a candy box with a general theme as well as a bunch of imported items from all over the world. Each box contains at least 10 different full-sized items.
Shipping Schedule: Orders are shipped out on the 10th of every month.
Gift Subscriptions: You have the option of purchasing gift subscriptions as well as personal subscriptions with different plans including 1, 3, 6 and 12 months.
Golden Ticket Contest: Our big monthly contest is a Golden Ticket. If you find one in your candy box then you will be "treated" to a free box the following box. If you find a Golden Ticket under the hood of your box just pose for the camera and submit your selfie on either Facebook, Twitter or Instagram.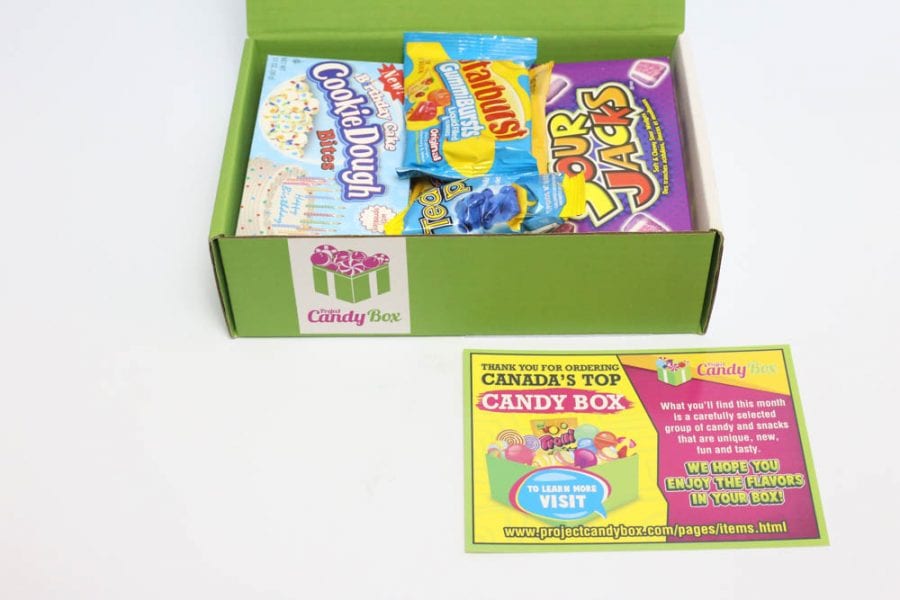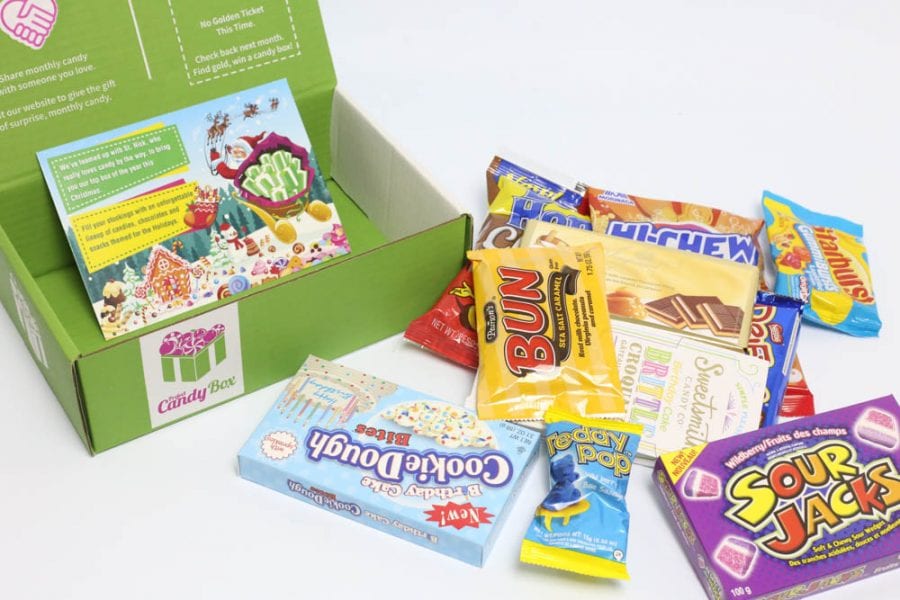 This is my first look at Project Candy Box!  It looks so fun!  Every candy lovers dream.  We have reviewed this box a couple times over this year and have been impressed with it every time.  Let's take a look at the November Project Candy Box.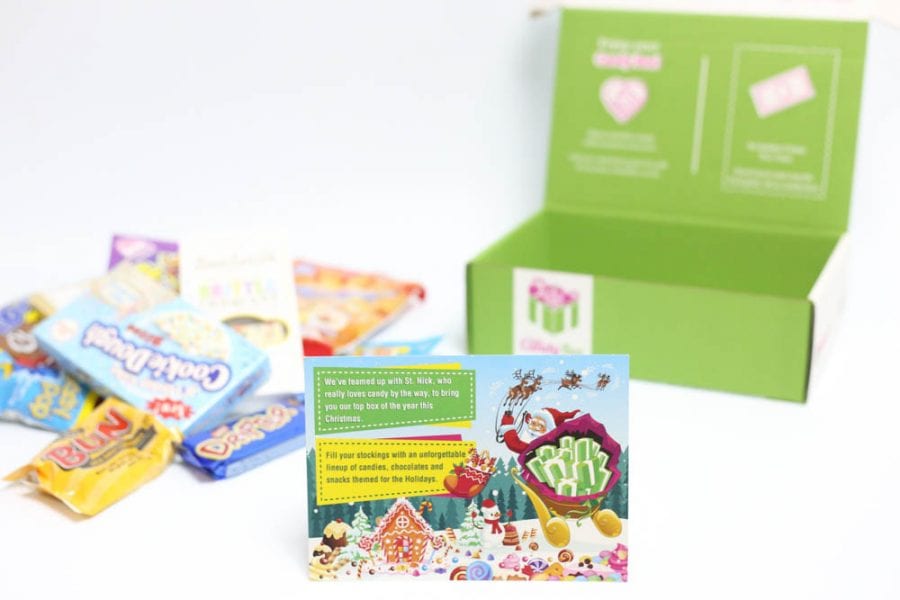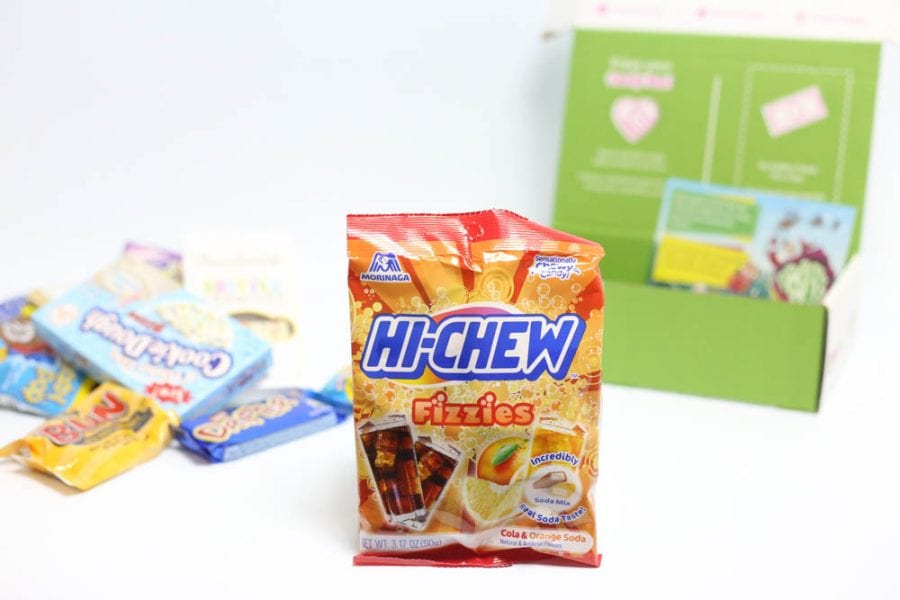 Hi-Chew Fizzies
You may have heard about Hi-Chew before, but we doubt you've tried their newest creation unavailable in Canada. These cola and orange soda flavored chews are some of the most flavorful chews found around the world. Hi-Chew has developed a great reputation of providing the most quality tastes and using amazing ingredients in their products. Constantly innovating and improving their many candy lines, these Fizzies are one of their newest creations that develop new flavors in their classic products.
Included in your November candy box is a large bag full of individually wrapped cola and orange cola flavors chews. We love the individually wrapped candies here that are great for sharing and don't stick together! The chewy exteriors complement the flavors within that are slightly chalky giving it a really unique taste.
Bit-O-Honey Chocolate
Another classic Pearson's creation is their Bit-o-Honey bar which has been available on shelves since 1924. They've recently created a new spin on an old favorite that combines chocolate to their classic honey bars made with real honey and almond bits. These gluten free taffy chews have been a smash hit and we're bringing them to Canada for you to try. We hope you enjoy this sweet treat!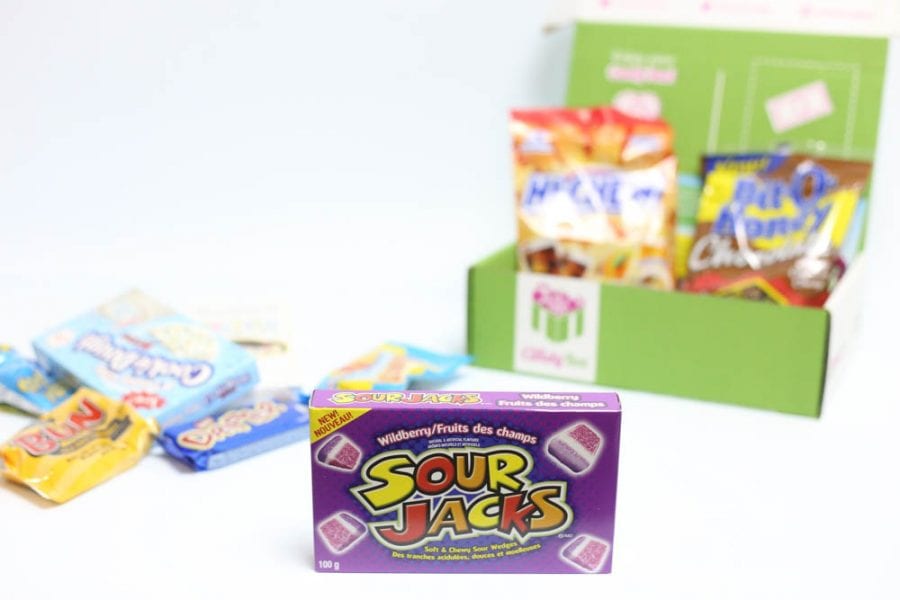 Sour Jacks
Another new product that have just been released into Canada are Sour Jacks by Promotion in Motion. These gummies give you a mild level of sour and tang with awesome flavors like Wildberry, Lemonade, Watermelon and Green Apple. We think that the wildberry is the most unique flavor so we've included a theatre sized box of Sour Jacks in your box this month. Enjoy this product which is not quite gummy and not quite chewy but a combination of both. A really cool product that you'll ultimately enjoy.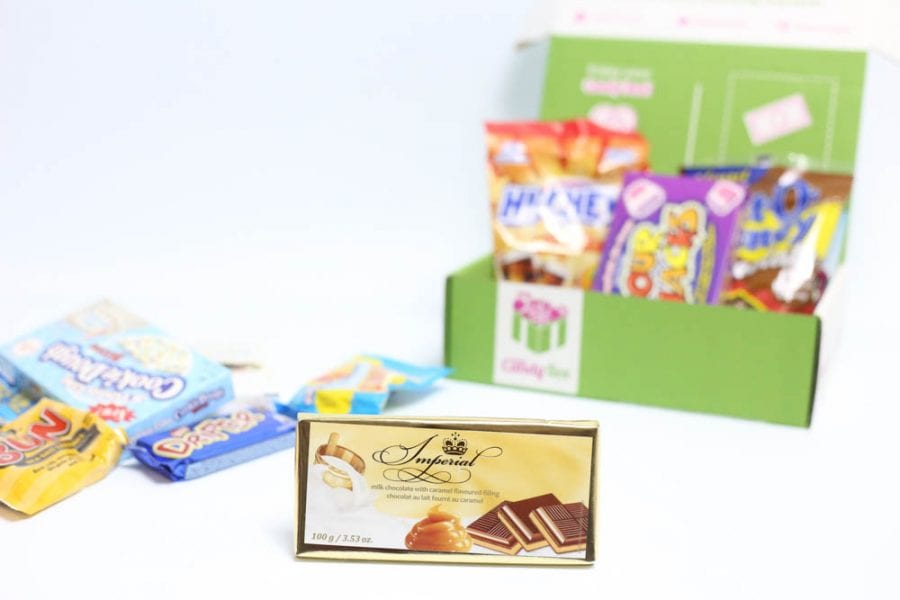 Imperial Chocolate
We love to bring in Polish chocolate because it's honestly one of the worlds best chocolate suppliers. The Imperial company is at it again with their caramel filled milk chocolate bar. A full sized chocolate bar is yours this month. Choose to share it… or hide it. We'll let you decide.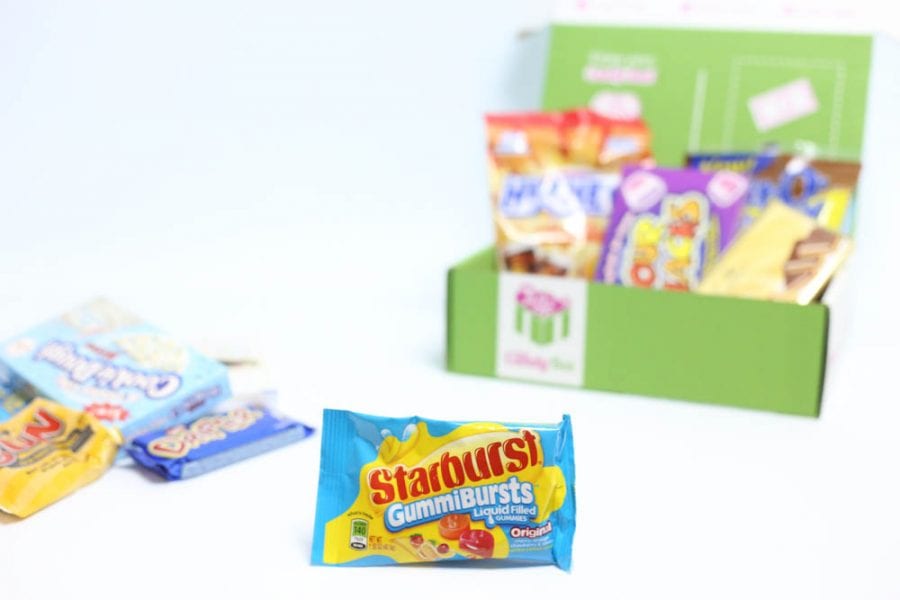 Starburst GummiBursts
The beloved flavors of Starburst chews have created a new spin on their classic product line. These new Starburst gummies with liquid filling are a yummy combination of classic taste and creative innovation. As soon as you try these you will make the connection that this is indeed a Starburst product that has been reshaped in a new and fun way. We hope you enjoy!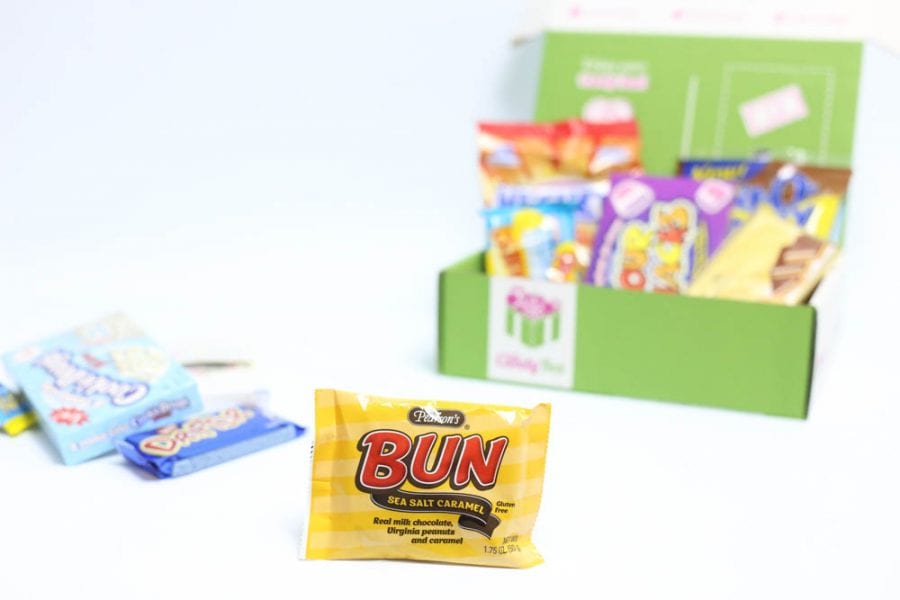 Bun Sea Salt Caramel
Pearson has been providing quality candies and chocolates since 1909. With vintage candies including their salted nut roll with nougat and peanut butter filling covered in salty peanuts as well as the Nut Goodie, Coconut Patties and more!
Their products are of the highest quality and their chocolate tastes great milky and sweet. This month we went to Pearson's to include their Bun which is a cluster of salty peanuts and gooey caramel covered in some of their luscious milk chocolate. These buns are also gluten free! You have to taste them to know just how good they are. Take a bite and crunch away.
Drifter Bar
You know about Nestle but you may not have heard about the milk chocolatey Drifter bar because it comes from across the pond. The Nestle UK sector has been pumping out Drifter for some time so we thought we would make them an offer that they couldn't refuse and bring them into our box.
Included in your Drifter pack are two fingers of milk UK chocolate covering English biscuit (or wafers) layered with silky caramel.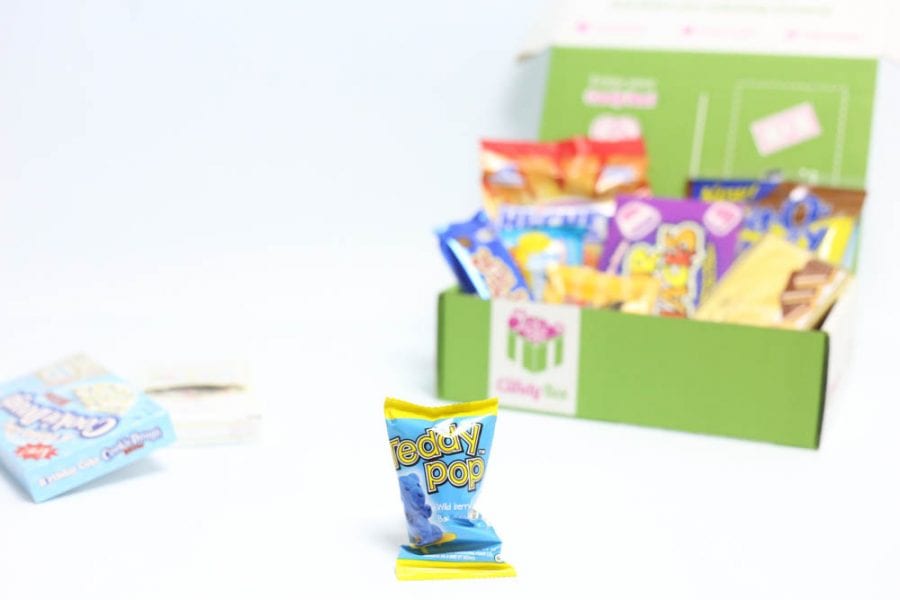 Teddy Pop
Aren't we all tired of ring pops? They're just so "been there done that"! So we thought we'd change it up and deliver a pop with cute, cuddly and edible teddy bear on top.
Teddy Pops come in wild berry, cola, cherry and green apple.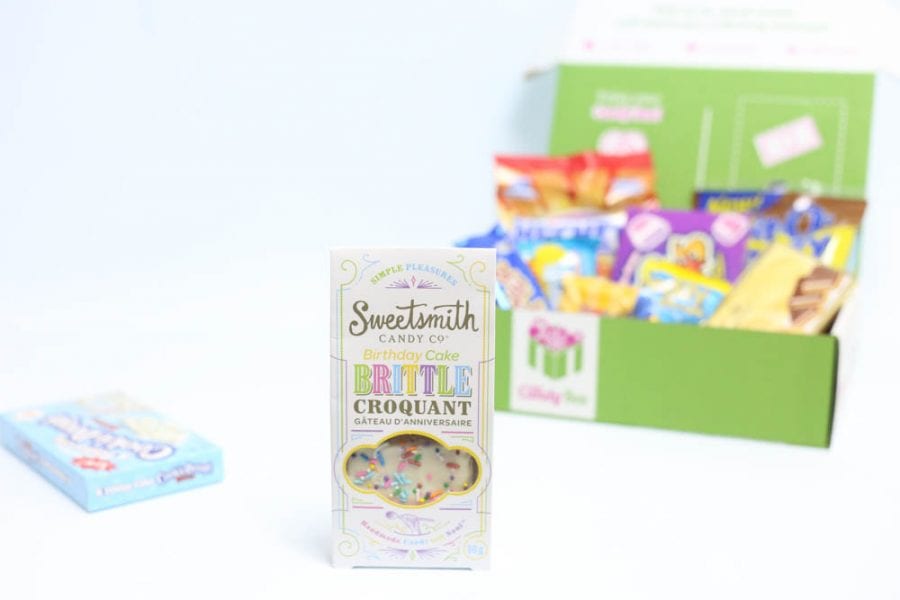 Sweetsmith Birthday Cake Brittle
Sooooo it's our birthday… did we mention that? Now we can't celebrate a birthday without some cake can we? Considering how birthday cake doesn't stay fresh and ice cream cake….well, melts… we've sought out some amazingly crunchy, handmade brittle topped with birthday cake icing and sprinkles. Crunch into this decadent square that's made more because it's gluten free, egg-free, nut-free and vegetarian! Feels good, tastes good!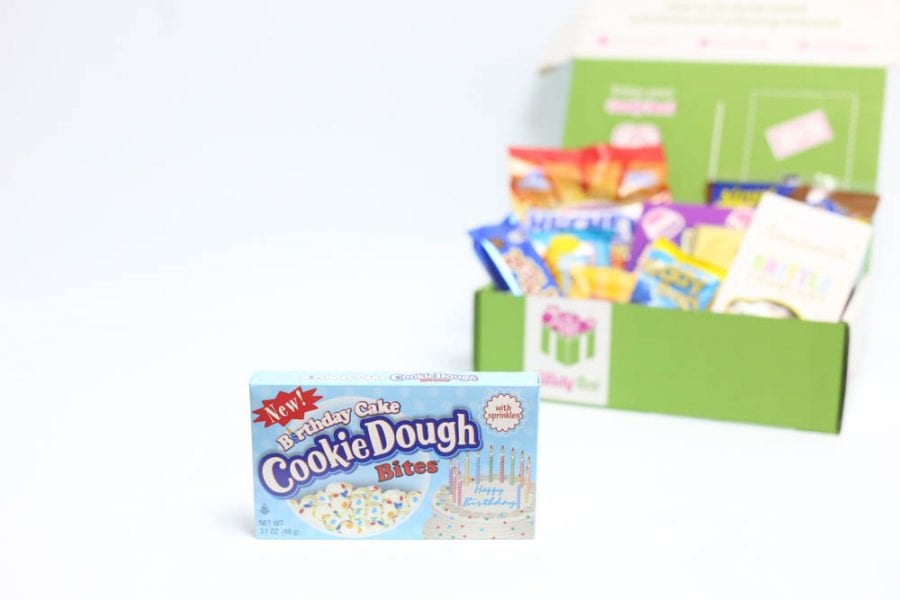 Birthday Cake Cookie Dough Bites
Did you keep up with that? So to recap, birthday cake, cookie dough, bite sized pieces, sprinkles everywhere… This is an awesomely festive birthday product from our friends at Taste of Nature. Enjoy a theatre box full of familiar tastes in a highly festive box. Just don't try to put a candle in it because it won't work. We've tried.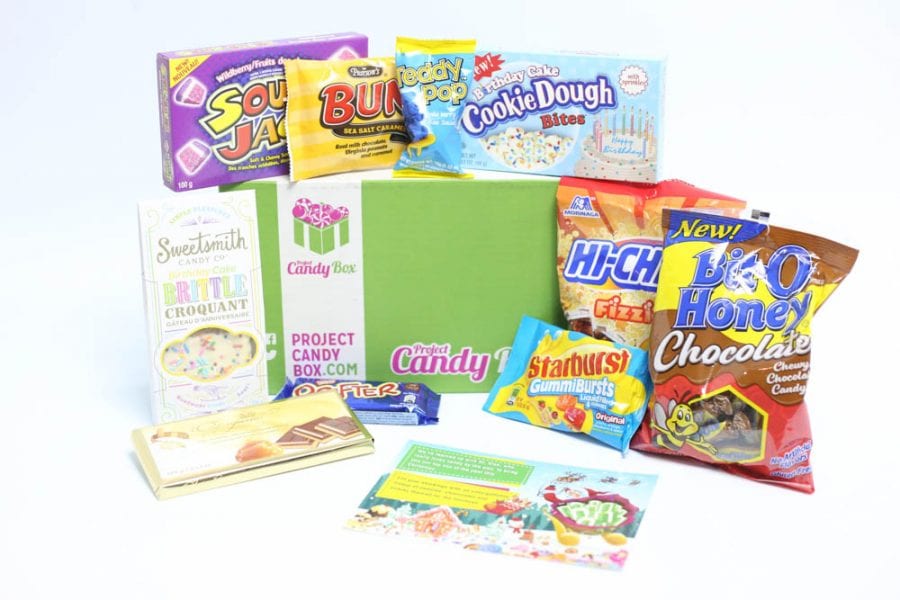 Project Candy Box November 2017 – Final Thoughts
Wow.  Wow.  Wow.  Some classic favourites in here and some new things I've never heard of.  Glad to see the inclusion of a chocolate bar.  There should always be a chocolate bar. And what about those Birthday treats, how good do those look!? This box is wonderfully curated.  They also provide extensive detail on the items on their website.  This would be such a great box for a family or to stock for those girls sleep overs and Netflix nights!  I like to have a stash of snacks in the cupboard ready to go, especially when winter hits and I don't feel like going outside to the store for a sweet tooth run!  This box came just in time, as the cold weather is coming and I'm starting to think about stocking stuffers!
-Shonah
Explore.
Save.
Enjoy!
Sign up for a free account on A Year of Boxes to receive exclusive offers, be added to our monthly mailing list, and much more! We are always adding features to improve the experience for our users, from their valuable feedback!
Join Today!