Put A Bow On It Review October 2016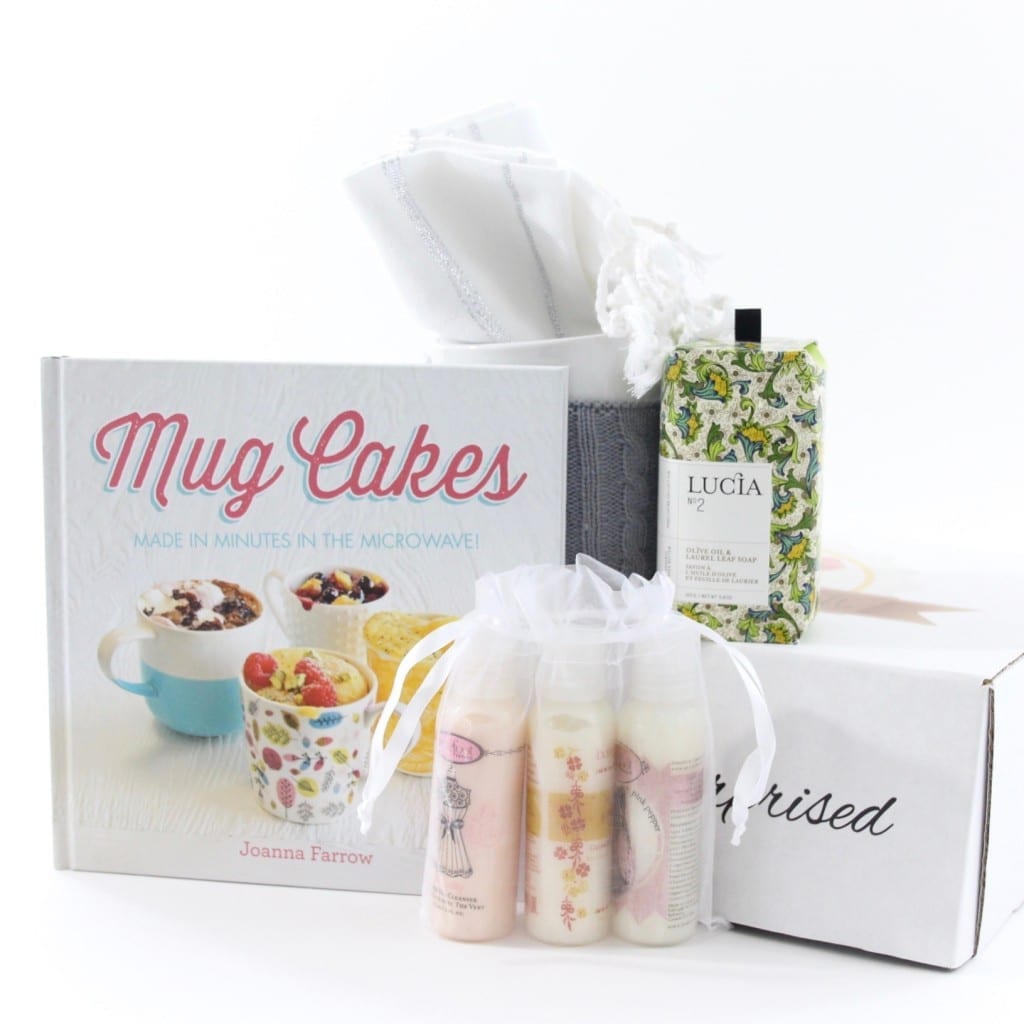 Put A Bow On It Review October 2016
Put A Bow On It is a really cute lifestyle subscription box. I have been reviewing it for a while now, and I always love my boxes. Come to think of it, I can't remember receiving one I didn't like. The themes are always a surprise, and I never really know what to expect. I love it!
Put A Bow On It Details
If you aren't familiar with Put a Bow On It, it is a monthly subscription box full of fabulous lifestyle products curated around a fun and exciting theme. This box was provided complimentary for review.
The Box: Put a Bow on It
Cost:
Premium Box: $59.99 per month
Deluxe Box: $36 per month
What You Get: They offer 2 gift box options; The Premium gift box and The Deluxe.  They are both curated around fun and exciting themes and come gift wrapped, however the Deluxe is on smaller scale.  Each gift box option will have a different theme as well as different items.
Ships to: CANADA
Shipping Cost: $10
October Theme
This month's Put A Bow On It theme is "Let's Eat Cake". I don't know if there is any meaning behind the theme, but cake is always a good idea. Who doesn't like cake! I am reviewing the Deluxe Box, which is $36 per month.
White Mug with Removable Knitted Cardigan
Limited edition large winter mug with removable cardigan style knitted covers. Perfect for serving hot chocolate and steaming hot coffee or tea in front of  the fire on cold winter's evenings, or make a nice gooey mug cake.
How freakin' cute is this! Anytime a subscription box includes a cute coffee mug they get bonus points in my books. And if that mug just happens to be fitted with it's own little sweater………mind blown.
Mug Cakes: Made in Minute in the Microwave
Featuring simple, sweet cake recipes that can be made and cooked in a matter of minutes, there's no excuse not to treat yourself to a quick pudding when you haven't got time to watch over an oven, and need a sugar rush fast. Or why not mix up a pudding for some friends or the kids? There are also recipes for those on special diets.
Mug cakes are such a fun idea. My friend introduced me to them a little while ago and not only are they fun to make, but they are quick and portioned perfectly. This little recipe book is such a cute idea. It's not often that I received recipe books in my subscription boxes.
Turkish Kitchen Towel
This traditional, handwoven towel has a gorgeous, shimmery style that elevates your kitchen with it's simple striped pattern. The 100-percent Turkish cotton material is sumptuously soft, and only becomes more lovely to the touch over time.
This is such a pretty towel. I will definitely be using this. Kitchen items are a great addition to any box. They are another item I don't receive often enough.
Lucia Soap
Rich and creamy, every Lucia triple-milled soap is long lasting and handmade with 100% Organic Shea Butter to leave your skin well-nourished and freshly scented.
The fragrance of this soap is very pretty, it is going to make my bathroom smell great. It doesn't really go with the cake theme, but I'm not too worried about it.
Bare Foot Venus Cleanser 3 Pack
This mild plant-derived wash creates a rich, luxurious lather that cleans without stripping or drying. Packed with special skin loving extracts skin is left silky soft.
These came at the perfect time. I needed more body wash, and these smell so good. The Pink Pepper is my favourite. I already have the spray, so I'm very happy to have the matching cleanser.
Put A Bow On It Review October 2016 – Final Thoughts
There is absolutely no way I could not be happy with this month's Put A Bow On It box. We received a coffee mug, which means it automatically gets an A+ in my books. I also like the recipe book and the towel, as those are items I don't see too often in my subscription boxes. I also really love the Pink Pepper cleanser. If you have never tried this particular fragrance from Barefoot Venus before, I highly recommend you do. It has this really great candy/vanilla smell to it. Put A Bow On It always puts together a great box. I hope to see a Fall or Winter theme in November…..
XOXO
Explore.
Save.
Enjoy!
Sign up for a free account on A Year of Boxes to receive exclusive offers, be added to our monthly mailing list, and much more! We are always adding features to improve the experience for our users, from their valuable feedback!
Join Today!