Put A Bow On It Review June 2016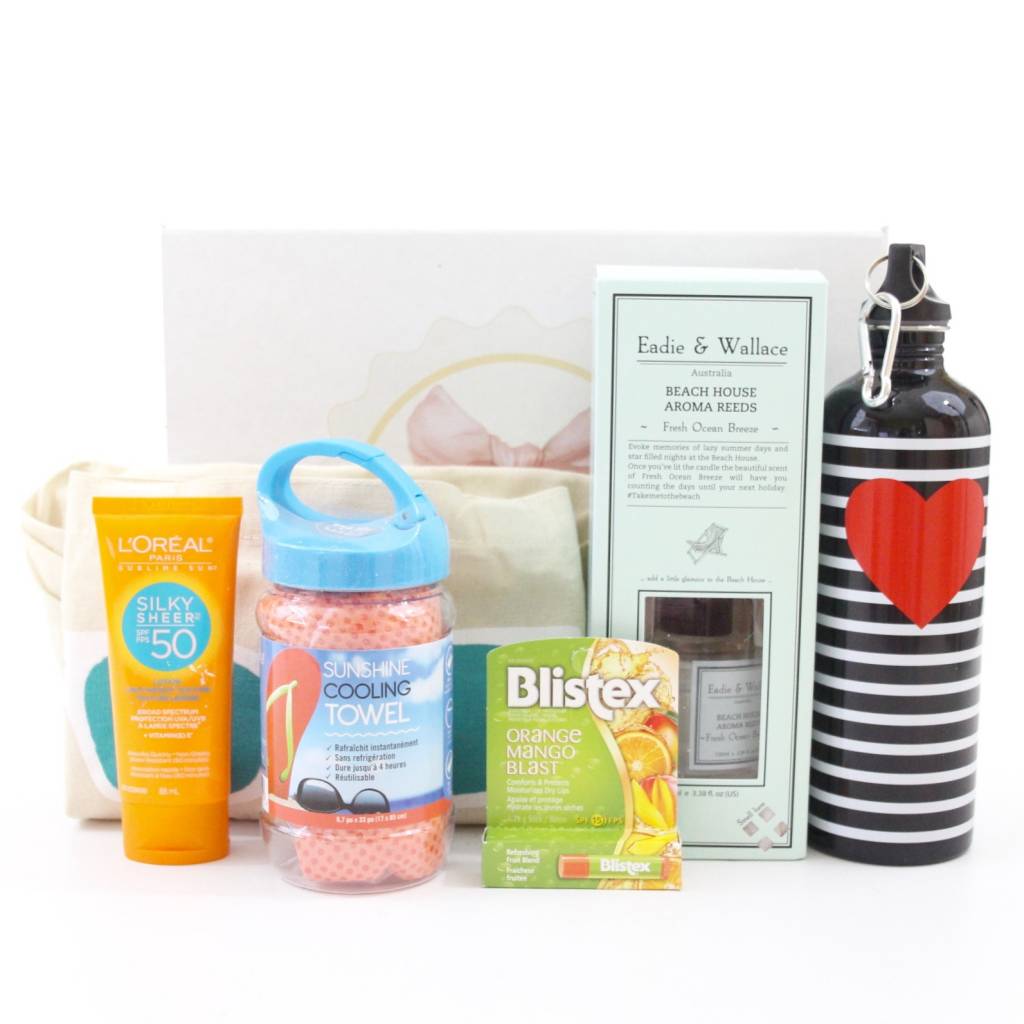 Put A Bow On It Review June 2016 – Did you see last month's Put A Bow On It review? If not, you need to check it out, I absolutely LOVED the May box. But then again, I have been really impressed with both boxes I have received from them this far.
If you aren't familiar with Put a Bow On It, it is a monthly subscription box full of fabulous lifestyle products curated around a fun and exciting theme. This box was provided complimentary for review.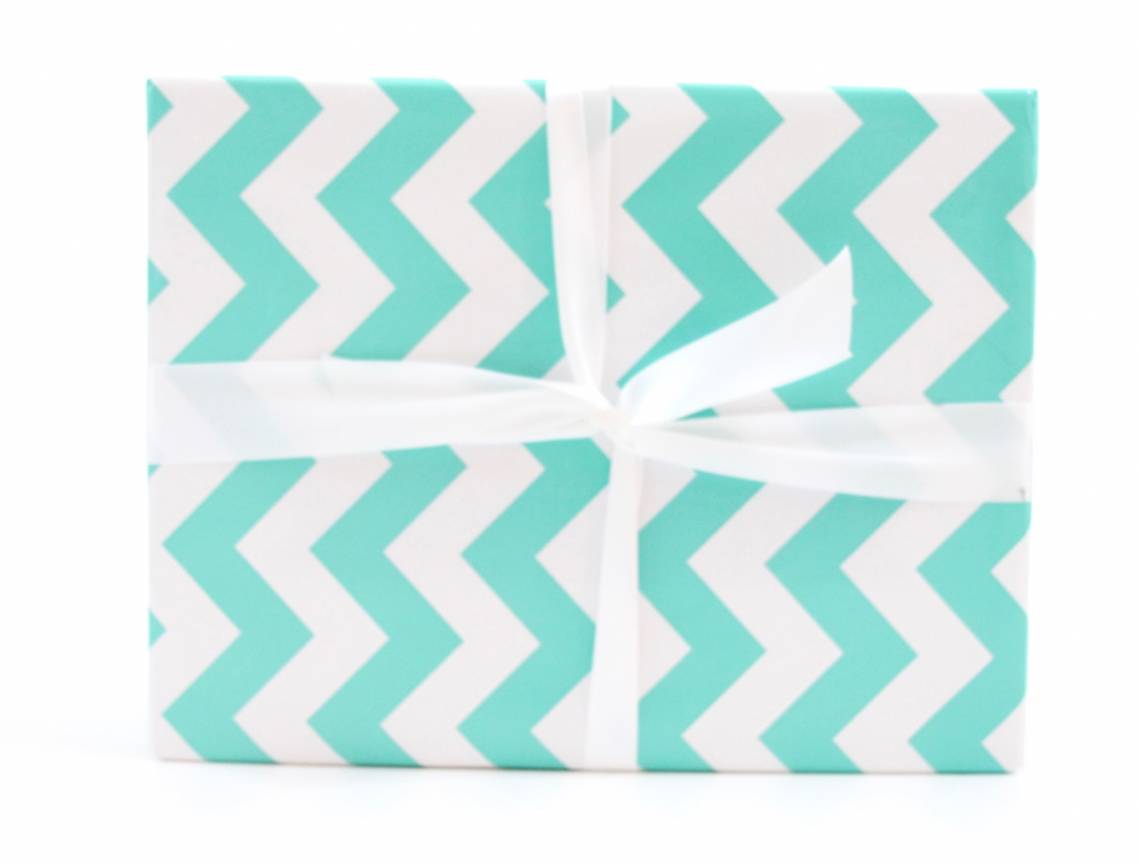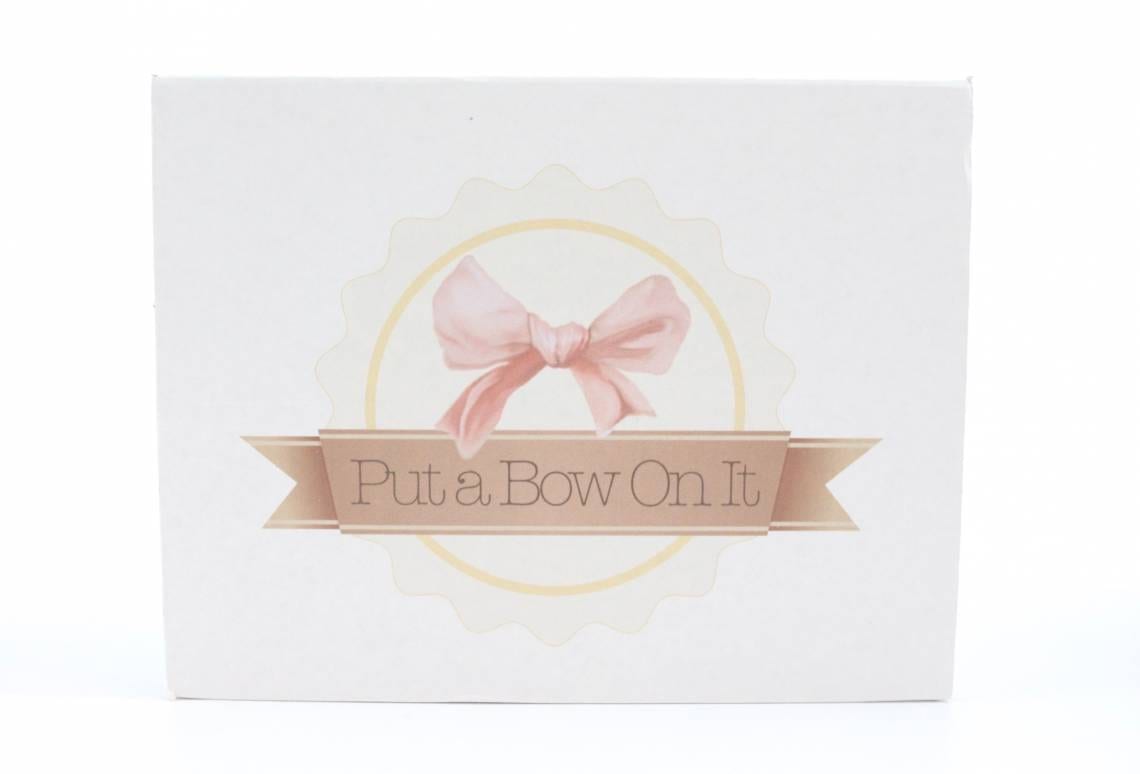 The Box: Put a Bow on It
Cost: $59.99 per month
What You Get: A beautifully wrapped gift curated with a fun & exciting theme.
Ships to: CANADA
Shipping Cost: FREE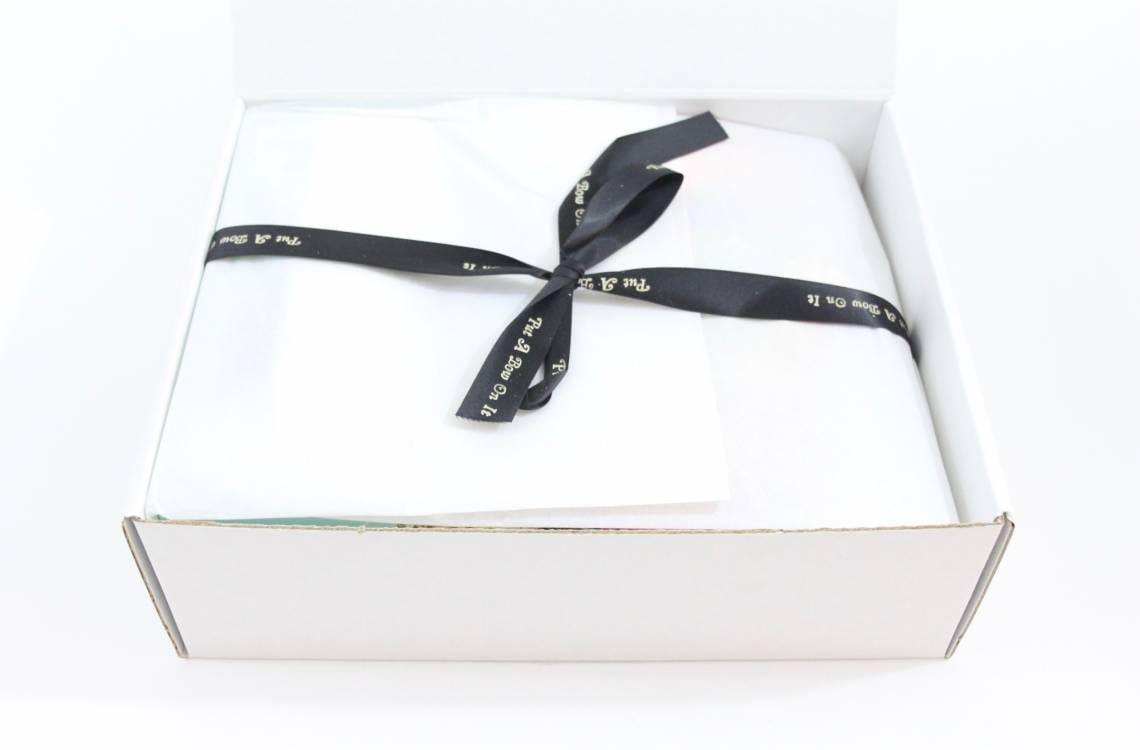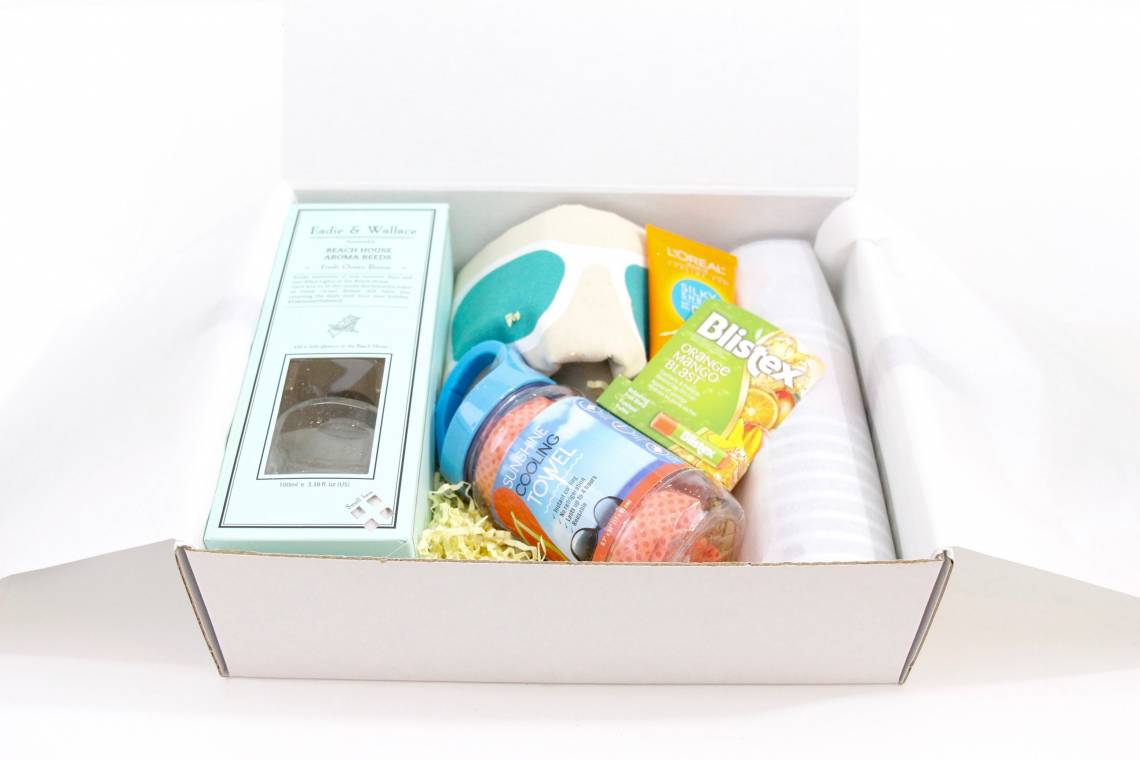 The theme for this month's Put A Bow On It is "Fun in the Sun" and I was definitely feeling the summer vibe as soon as I opened the box. Once again the packaging was beautiful. It comes wrapped in brown logo'd shipping paper, under that it is wrapped in pretty wrapping paper complete with a bow, and under that is where you will find the white logo's box.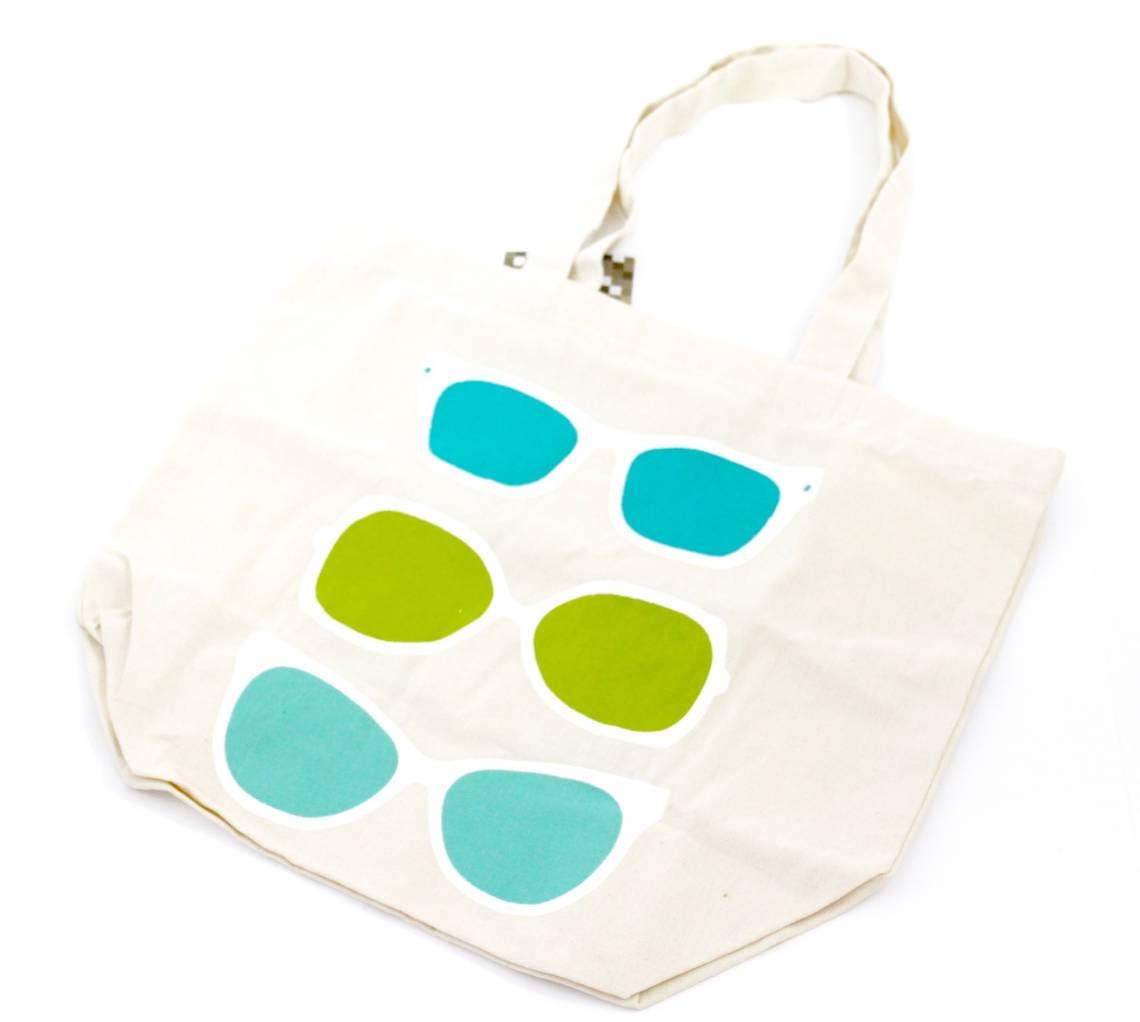 Thro by Marlo Lorenz Canvas Beach Bag – I don't know what it is about canvas totes but I love them! I probably have about 20 of them thanks to all my subscription boxes, but I never get sick of seeing them. This one will be perfect for the beach. I like to use my canvas totes rather than a regular bag because they are easier to clean (think sand, sunscreen, drinks, lake water, etc).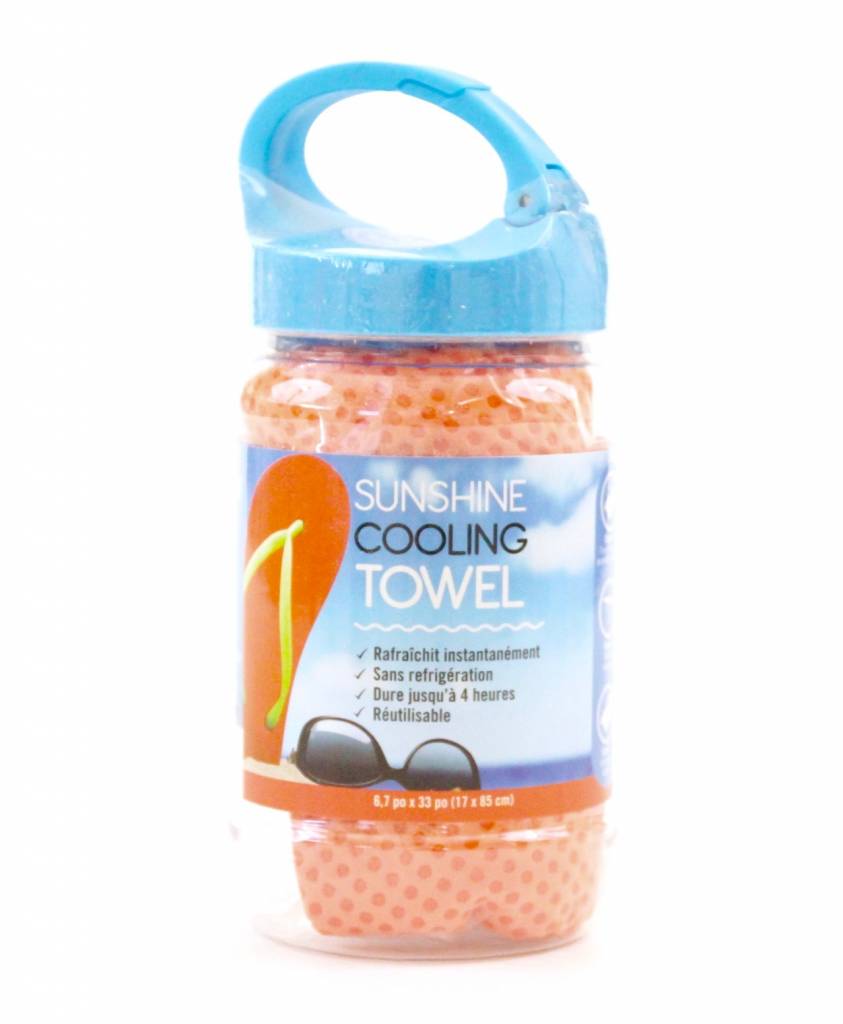 Sunshine Cooling Towel – This is crazy! And I love it. I don't know how it works, but apparently you soak it in water, shake it out, and ta-da…..instant cooling. My Stepmom doesn't do well in the heat, and it gets pretty hot here in the Okanagan, so this will be perfect for her.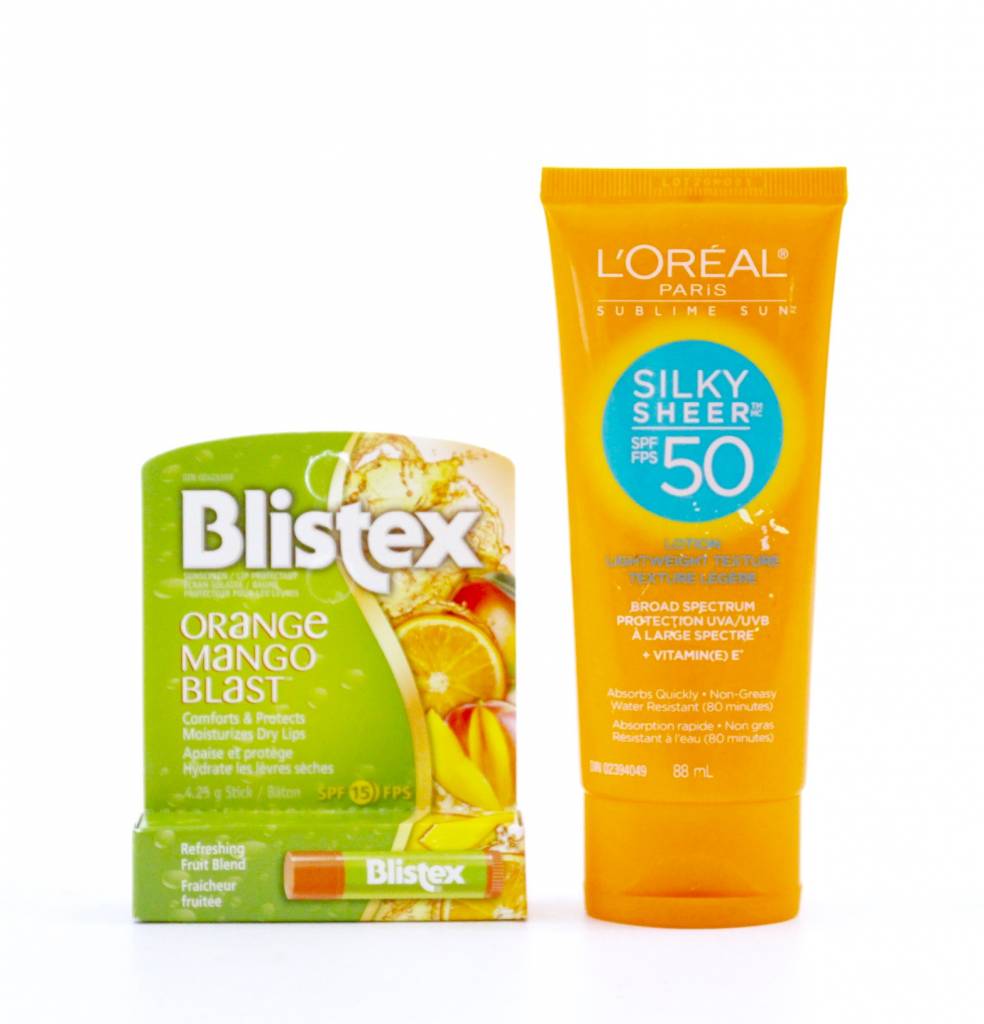 L'Oreal Silky Sheer SPF50 – I'm really happy to see sunscreen in the box. I try to stay out of the sun as much as possible, but I also love to run outside (as opposed to the boring treadmill) so I like to have sunscreen on hand at all times, and the fact that this one is SPF50 makes me a happy girl. I definitely prefer natural sunscreen over the regular formulas, but some is better than none.
Blistex – This has summer written all over it! I love my lip balm, but don't actually have any with sunscreen. I will probably end up making myself a beach travel bag and this will be one of the first items I include.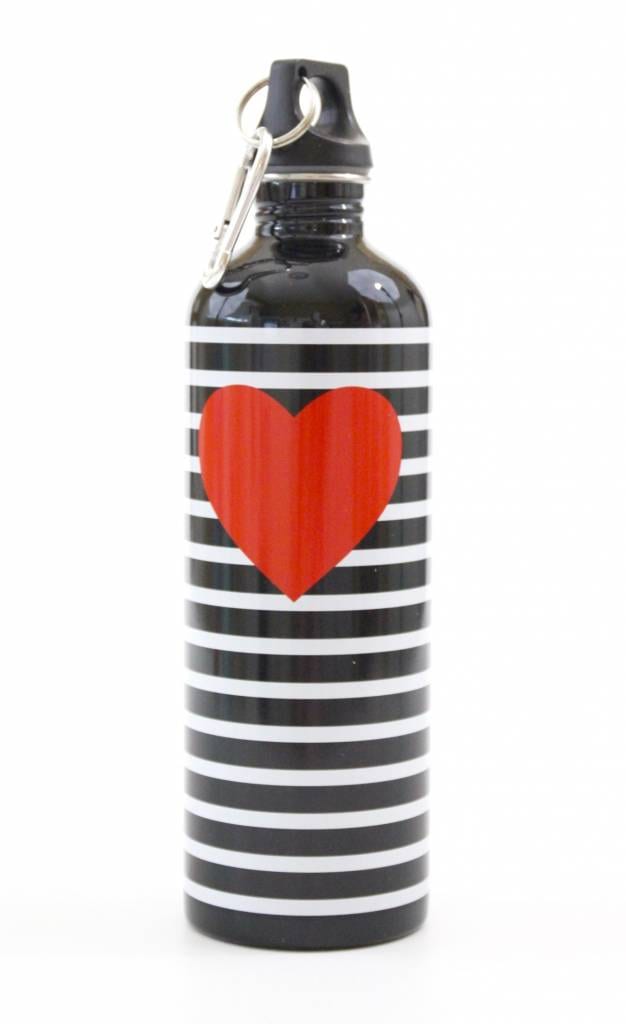 Water Bottle – I love water bottles, I actually have a cupboard in the kitchen dedicated to my pretty little collection, and this one is going to fit in nicely. It's from Chapters and I actually wanted to purchase it but never got around to it. I try to drink water all day long, as much as possible, so this will be used a lot.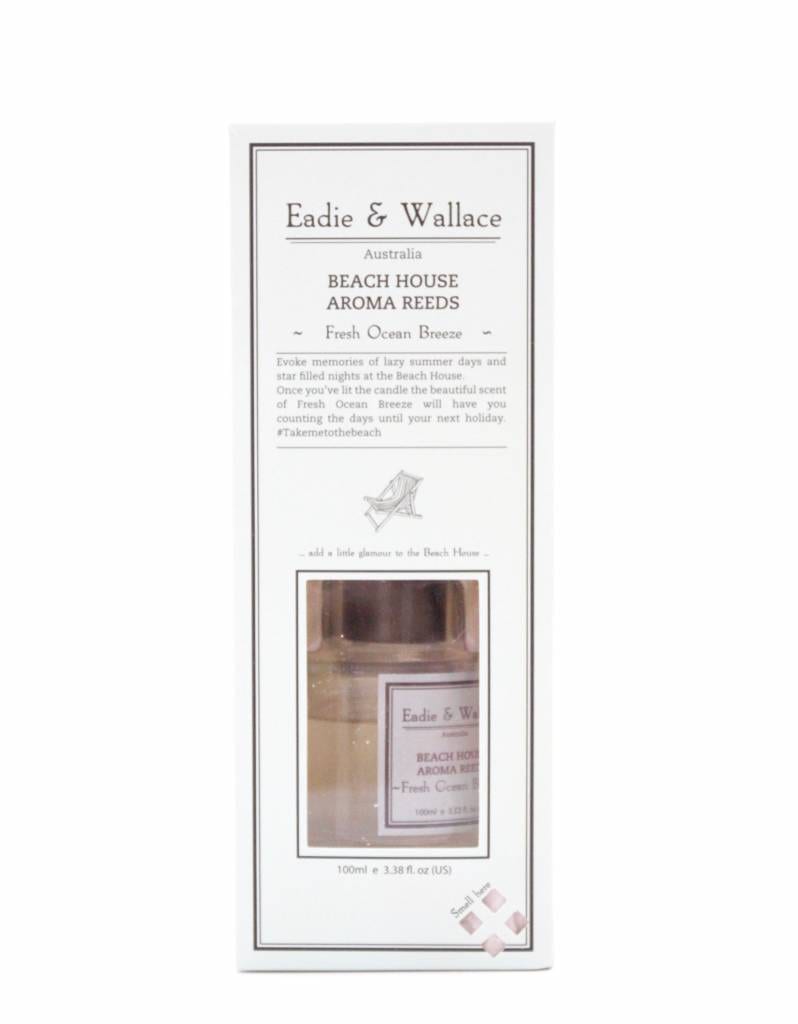 Reed Diffuser – It's always nice to see some sort of home decor item in any of my subscription boxes (I love home decor). I don't totally love the Ocean Breeze scent, but I will probably still use it.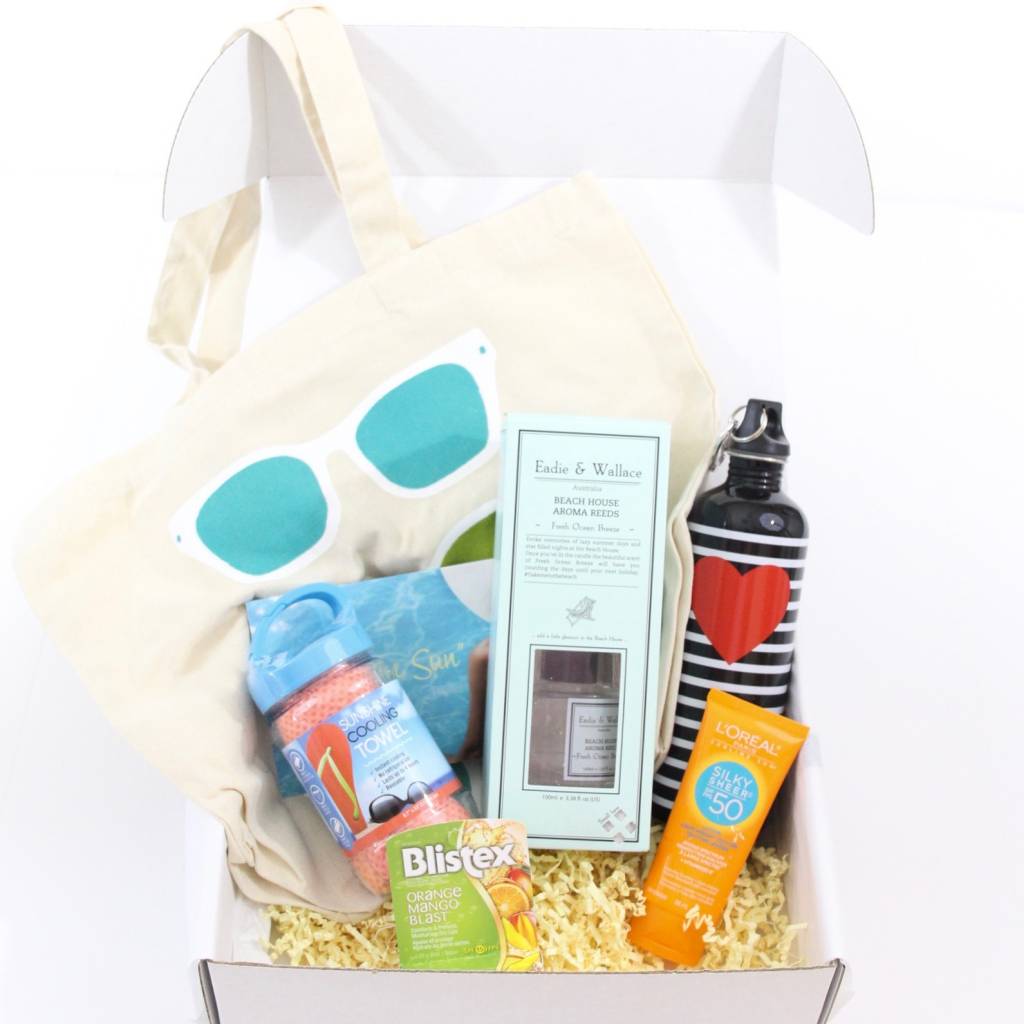 Thoughts: Put A Bow On It always puts together a great box. I actually don't know how they do it, but they always manage to find some really fun products that I probably never would have found on my own. And can we just talk about their themes? The first box I received had a travel theme (loved), the May box had a Mother's Day theme (loved even more) and this month's Summer theme is perfection. I always look forward to June, July and August because I know that some of my subscription boxes will include at least a couple of summer themed items……..so the fact that this one is an entire box dedicated to summer makes me very happy (I feel like I have said that a lot during this review).
What do you think of Put A Bow On It?
XOXO
Explore.
Save.
Enjoy!
Sign up for a free account on A Year of Boxes to receive exclusive offers, be added to our monthly mailing list, and much more! We are always adding features to improve the experience for our users, from their valuable feedback!
Join Today!