Put A Bow On It Review May 2016
Put A Bow On It took me by surprise when I reviewed my very first box in March. It was so much better than I was expecting it to be, and it's a Canadian box to boot! They have put together a pretty great subscription box, and are giving all the other lifestyle boxes on the market reason to worry.
If you aren't familiar with Put a Bow On It, it is a monthly subscription box full of fabulous lifestyle products curated around a fun and exciting theme. This box was provided complimentary for review.
The Box: Put a Bow on It
Cost: $59.99 per month
What You Get: A beautifully wrapped gift curated with a fun & exciting theme.
Ships to: CANADA
Shipping Cost: FREE
This month's Put A Bow On It theme is "Mum's The Word" and it's obviously very fitting for the month of May. I'm really starting to like this month when it comes to subscription boxes, they are going all out for the special day.
Grey Clutch – Well isn't this just the cutest clutch. I've never seen one with holes in it like this, but it's kind of fun. I love to see fashion accessories in my lifestyle boxes……bonus points!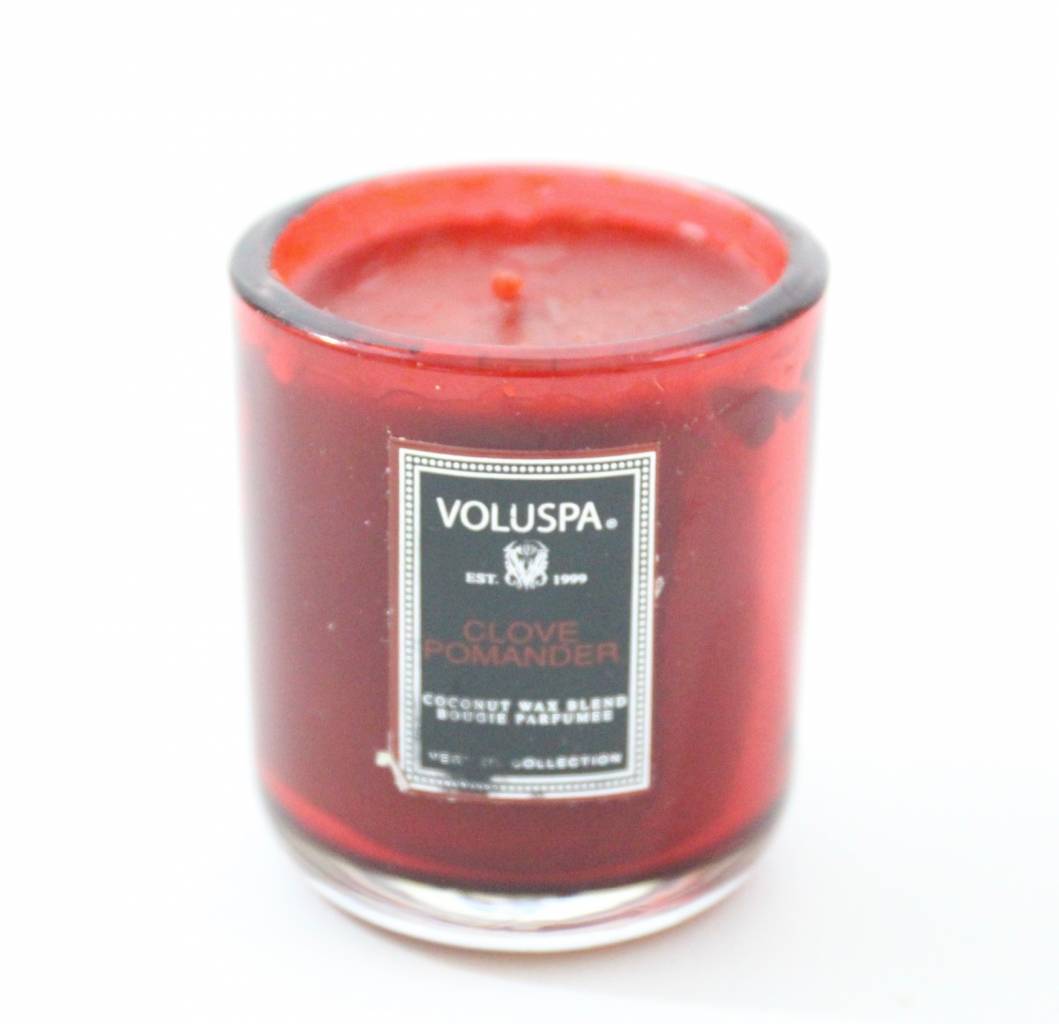 Voluspa Candle – You all know how I feel about candles…..the obsession is real. This one kind of reminds me of Christmas, and I LOVE it! All subscription boxes should include candles…..in my opinion.
Marc Jacobs Daisy Mini – Wow, they are pulling out the big guns with this month's box. I LOVE receiving perfume in my boxes because I am horrible at purchasing it on my own. This is a popular scent and a very well-known brand. This makes me very, very excited.
What My Mother Gave Me (Edited by Elizabeth Benedict) – This is by far one of the best books I've received in a subscription box, if not the best. It's a collection of stories, and I believe each one tells a story about a Mother's gift to their daughter. I am really looking forward to reading this one.
Notebook & Pen – A pretty little notebook and a pink pen to go with it, how can you go wrong! I've acquired quite the notebook collection thanks to my subscription boxes, but I am ALWAYS happy to receive more. I have at least 5 on the go at one time, and it makes it ten times more fun when they are pretty and girly.
Le Belle Petale Floral Explosion Set – These little gems will be perfect for my travel bag, and I am always happy to receive anything lavender-scented. I received 2 body wash samples and I saw another review where she received 2 lotion samples so I am wondering if I was supposed to have one of each?
Thoughts: I loved my first Put A Bow On It Box, but I think I love this one even more….and the first one was pretty hard to beat. I absolutely LOVE the theme, and LOVE all of the items. They seriously brought their "A" game with this one, and I have no clue how they will beat it next month. The perfume put it over the top, I was extremely happy to see that in the mix…..not to mention the book, and the candle, and the notebook……need I go on? This is DEFINITELY a new favourite Canadian subscription box.
XOXO
Explore.
Save.
Enjoy!
Sign up for a free account on A Year of Boxes to receive exclusive offers, be added to our monthly mailing list, and much more! We are always adding features to improve the experience for our users, from their valuable feedback!
Join Today!