Put a Box On It Review March 2016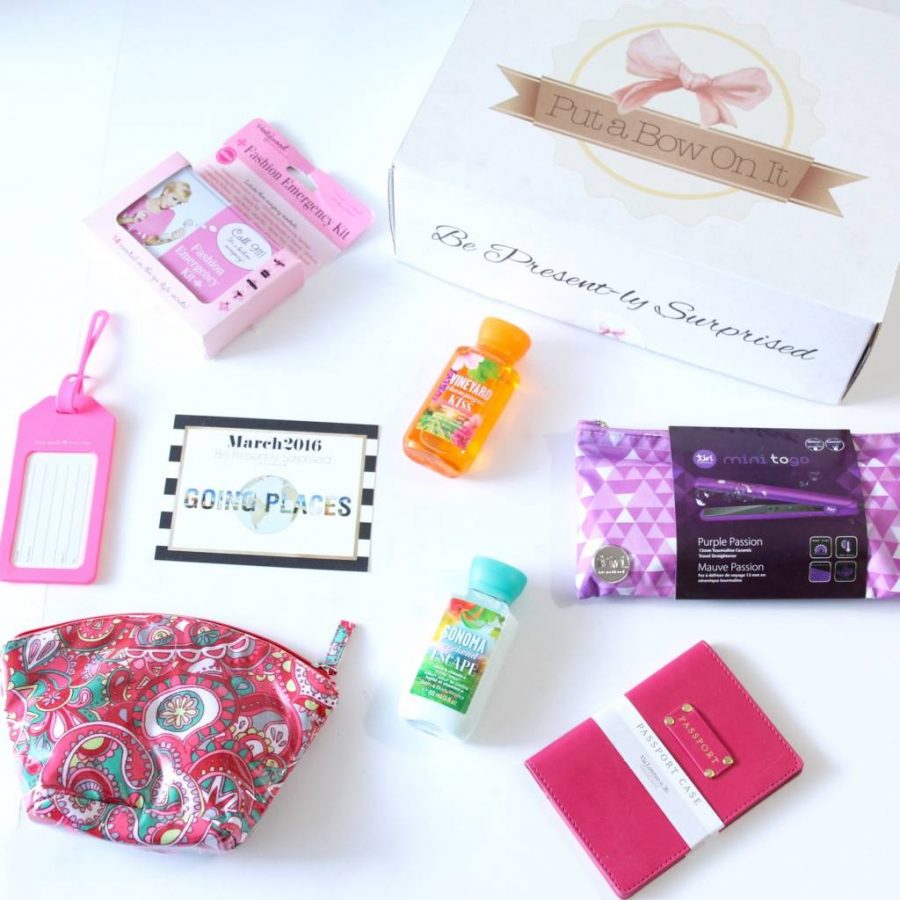 Have you all heard of this new subscription box? Put a Box On It snuck up on me, and I'm wondering how it escaped my "new box" radar. I'm not exactly sure when they launched, but I know they have been around at least since December because I was creeping on their Instagram page and saw that the December box included a Kate Spade travel cup, and the January box included a Lululemon water bottle! Seriously, where was I in December……and January!
If you aren't familiar with Put a Bow On It, it is a monthly subscription box full of fabulous lifestyle products curated around a fun and exciting theme. This box was provided complimentary for review.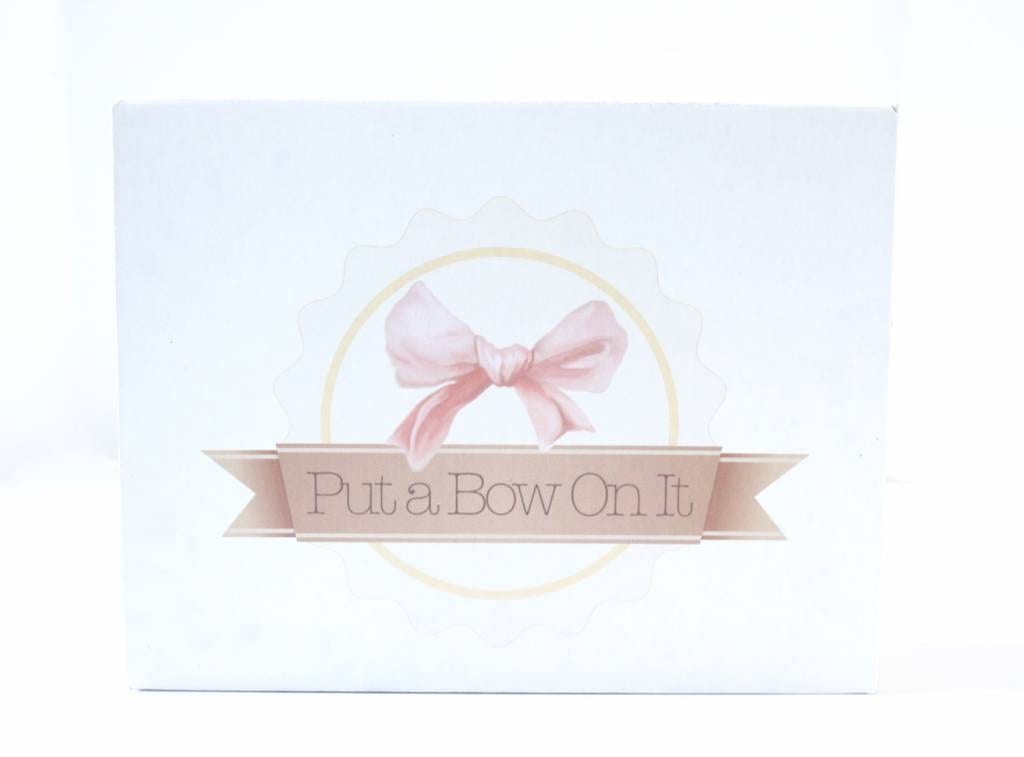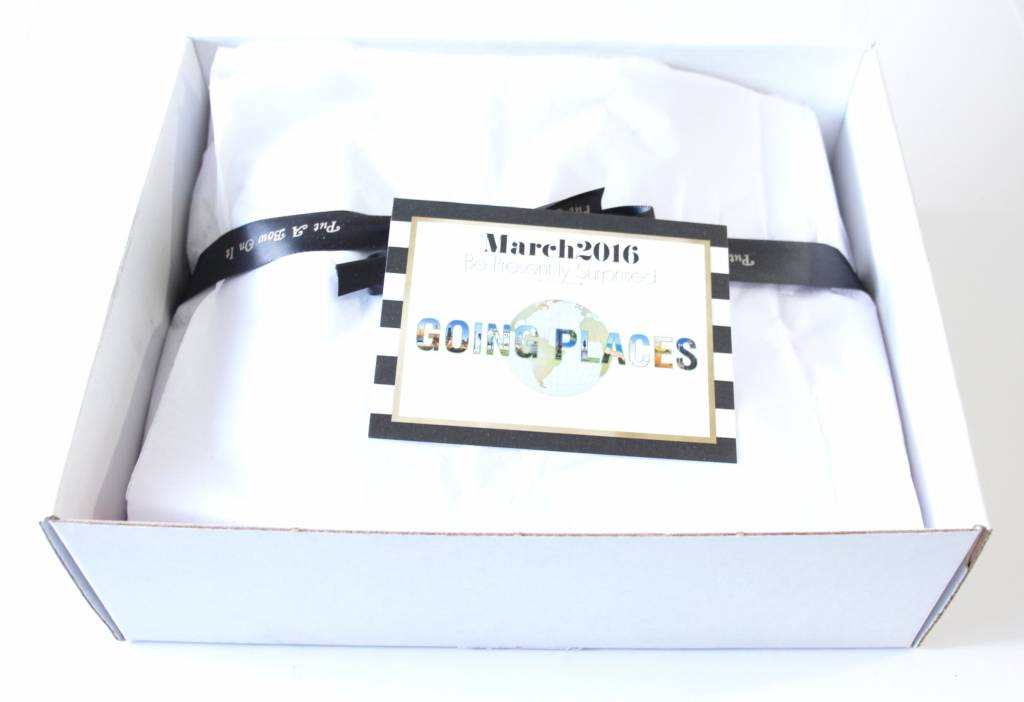 The Box: Put a Bow on It
Cost: $59.99 per month
What You Get: A beautifully wrapped gift curated with a fun & exciting theme.
Ships to: CANADA
Shipping Cost: FREE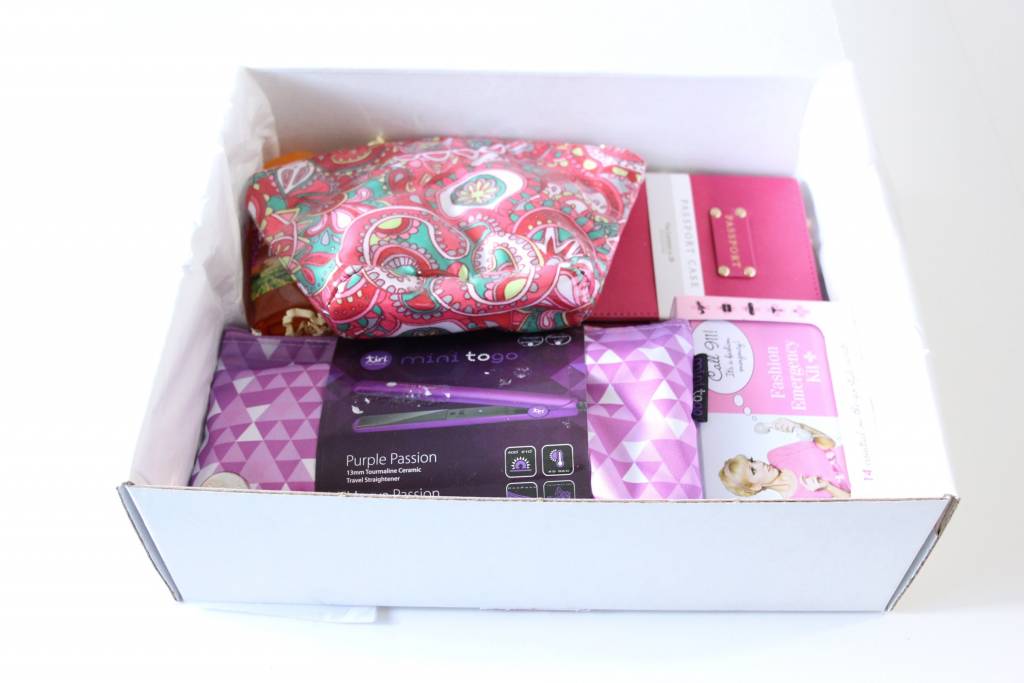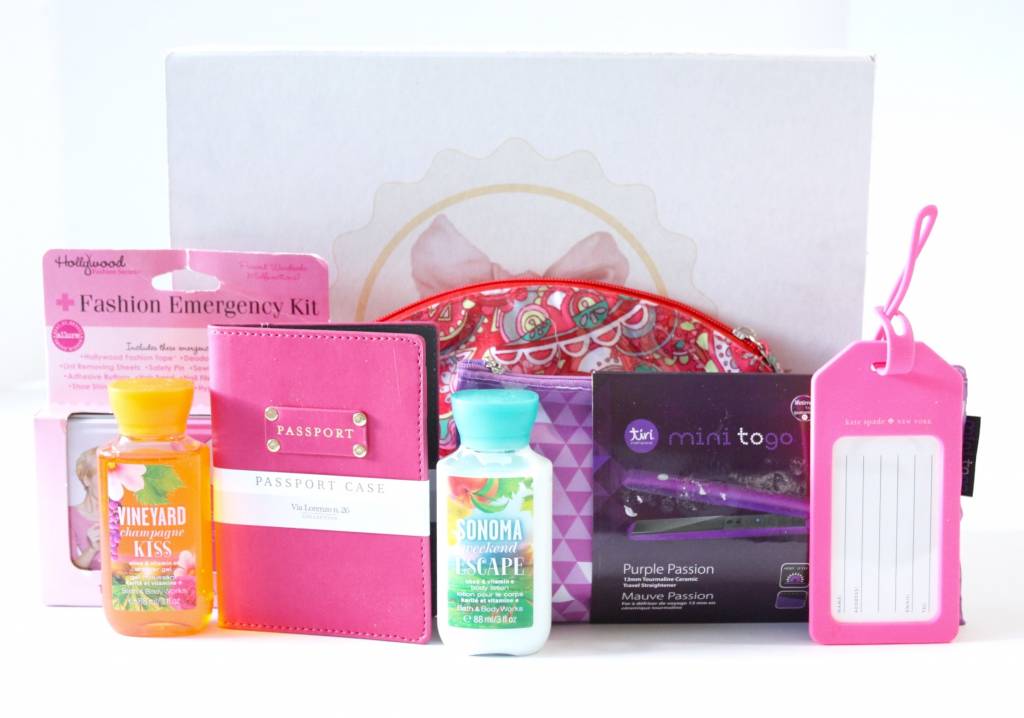 Right off the bat I have to talk about Put A Bow On It's packaging. This thing came wrapped up like wrapping paper is going out of style. Don't get me wrong, this isn't a bad thing. I just wasn't expecting to have to open it 3 times. I forgot to take photos, but basically it arrived wrapped in brown packing paper, under that it was wrapped in logo'd paper, and under that was the beautiful box with all its beautiful wrapping inside…..wow…..I got my exercise. The March box is titled "Going Places" so we can probably expect to see items appropriate for traveling.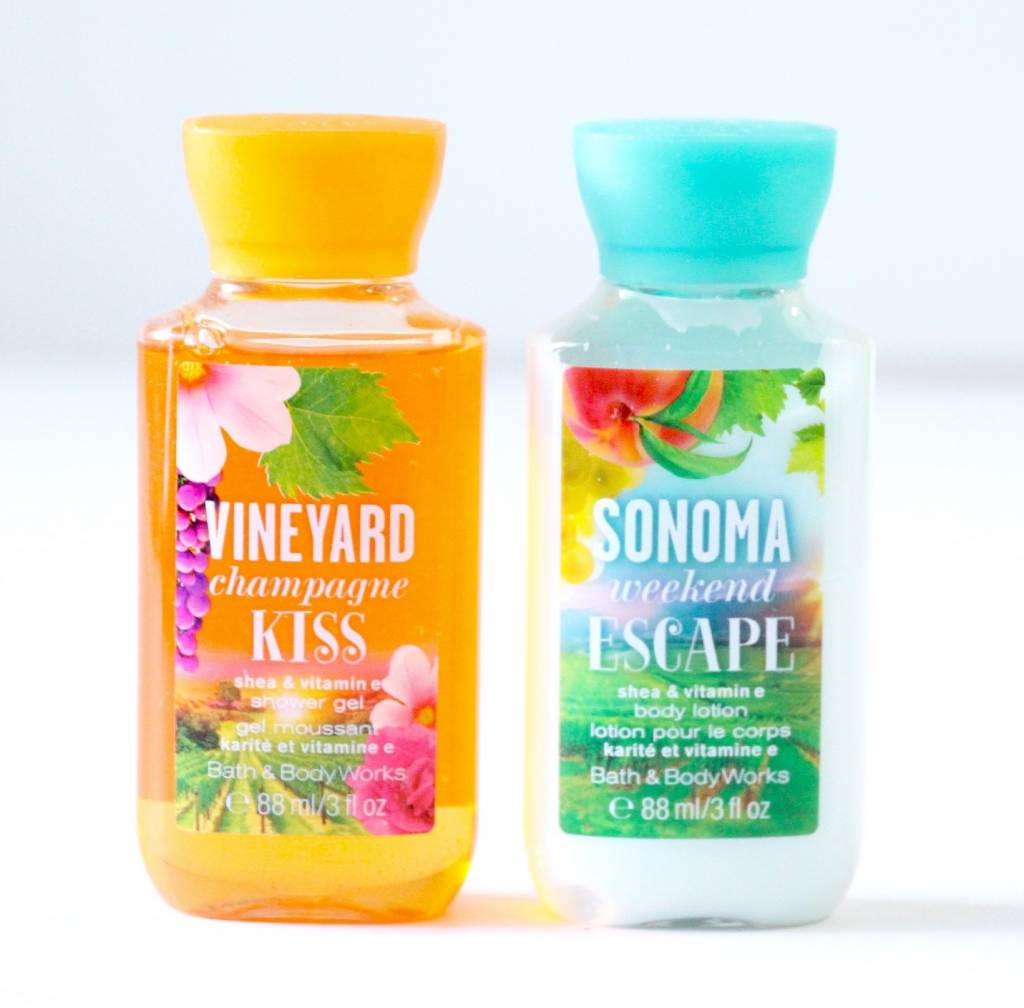 Bath & Body Works Shower Gel & Lotion – This is what I like to see, a familiar brand that is also very reputable. These are perfect for travel bags because they aren't full-size, but they aren't mini-me sized either.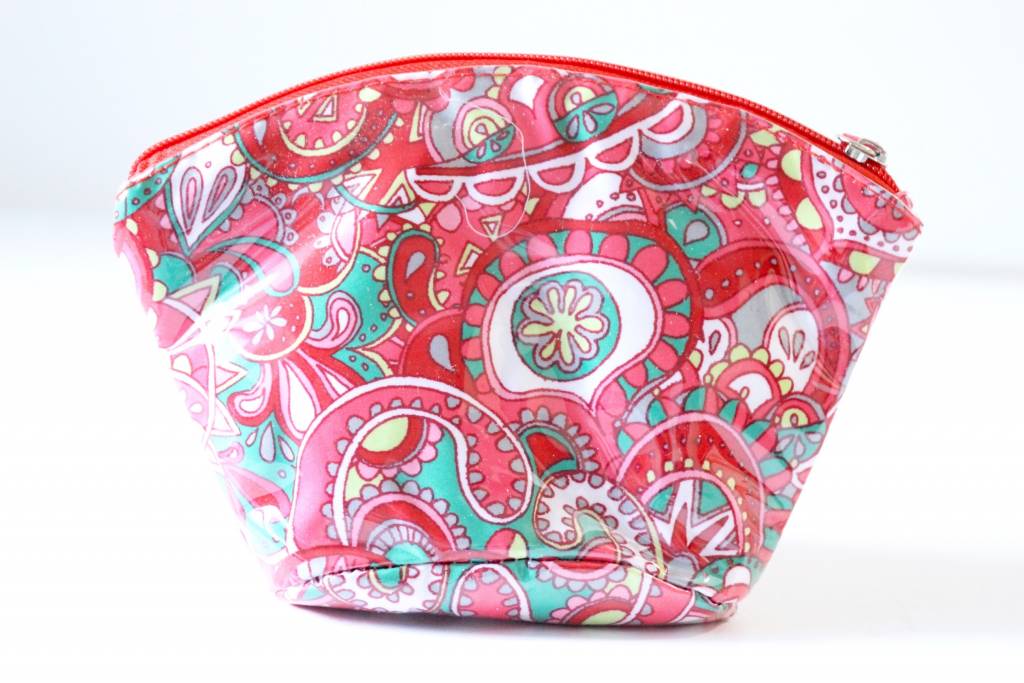 Make-Up/Travel Bag – This is very appropriate for travel time. I always keep at least a couple of these filled with all my favourite essentials so they are ready to go at a moments notice. The pattern on this one is very fun.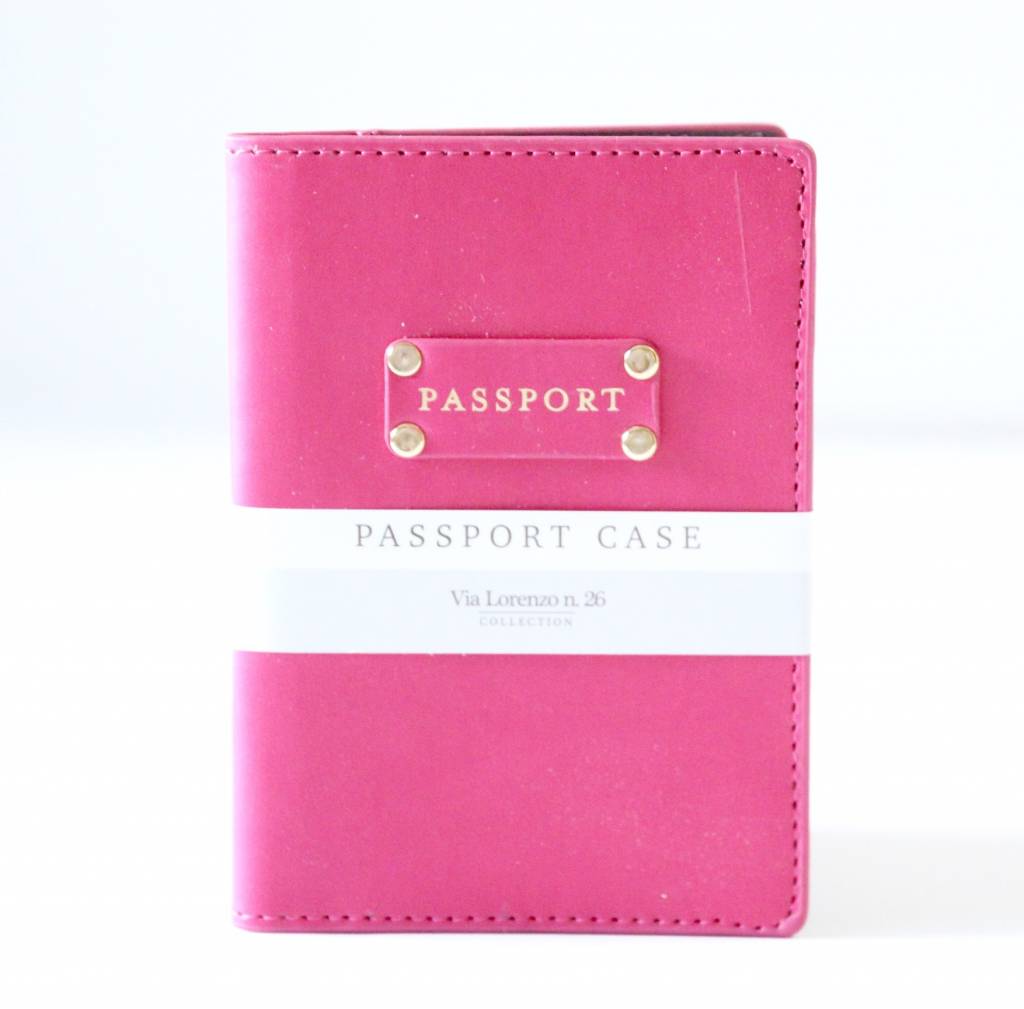 Passport Holder – I received my first passport holder in one of my summer subscription boxes last year, but it is boring compared to this one. Another item PERFECT for travel.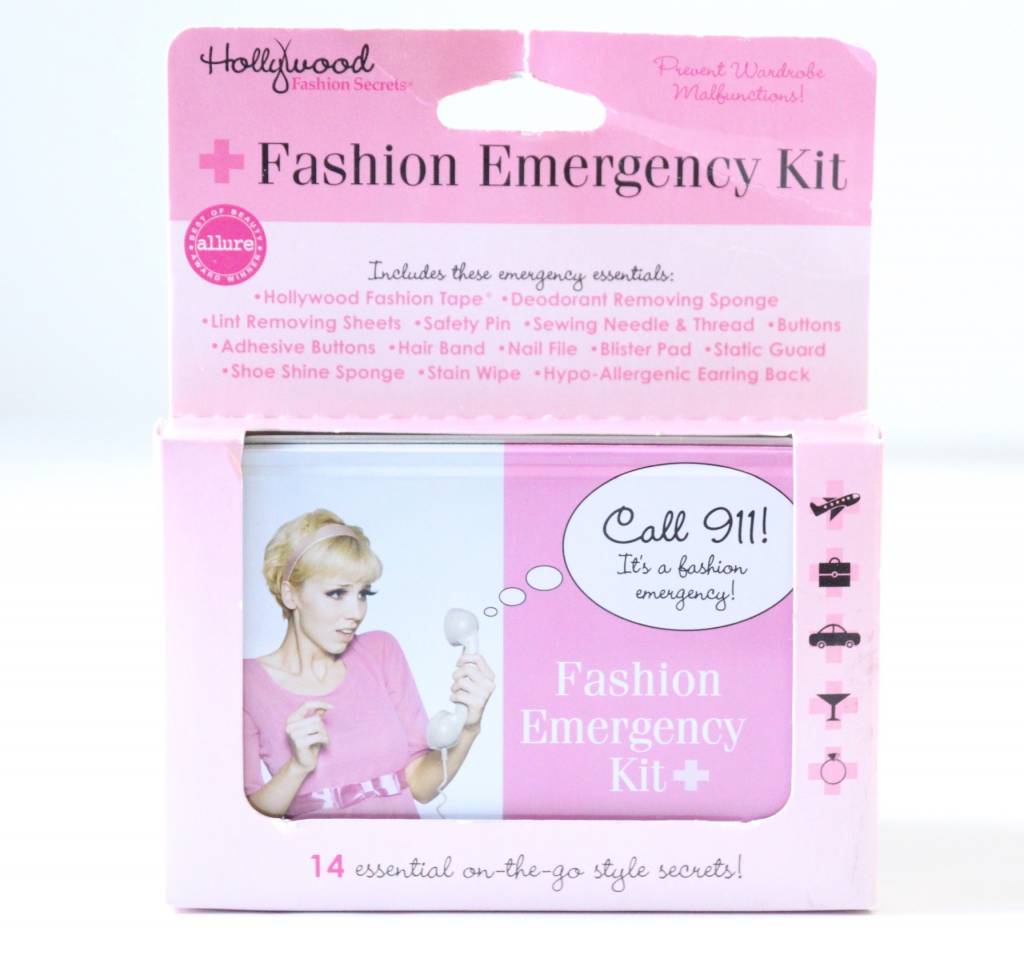 Fashion Emergency Kit – Oh My Goodness!!! I've wanted one of these for the longest time, and now I finally have one. This is the best idea since sliced bread, and I am so impressed that they included it in their travel themed box. It contains items such as lint sheets, needle & thread, blister pad, hair band, and stain wipe….just to name a few. I am SUPER excited about this one!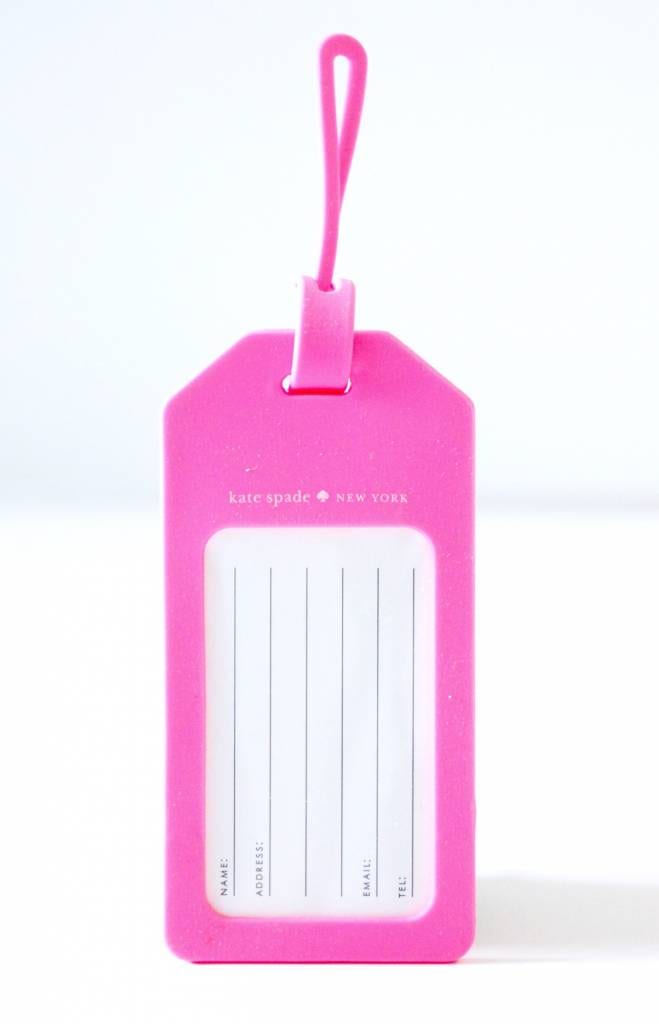 Kate Spade Luggage Tag – Be still my little Kate Spade loving heart. I absolutely love the brands they are including in their boxes….Kate Spade…..seriously…..how can you go wrong. The only downside to this item is the fact that I now want the matching luggage.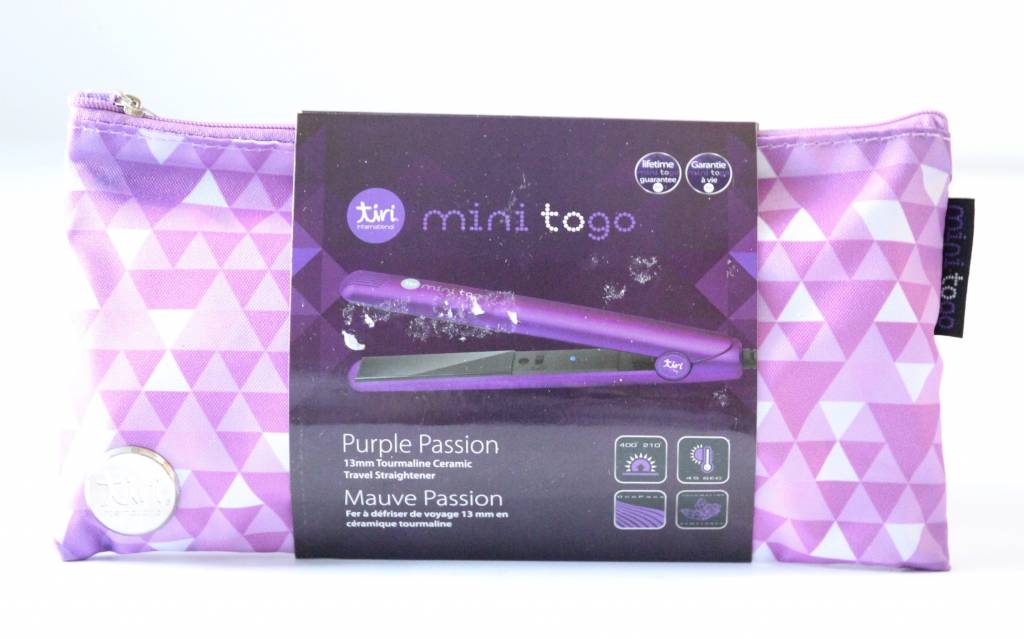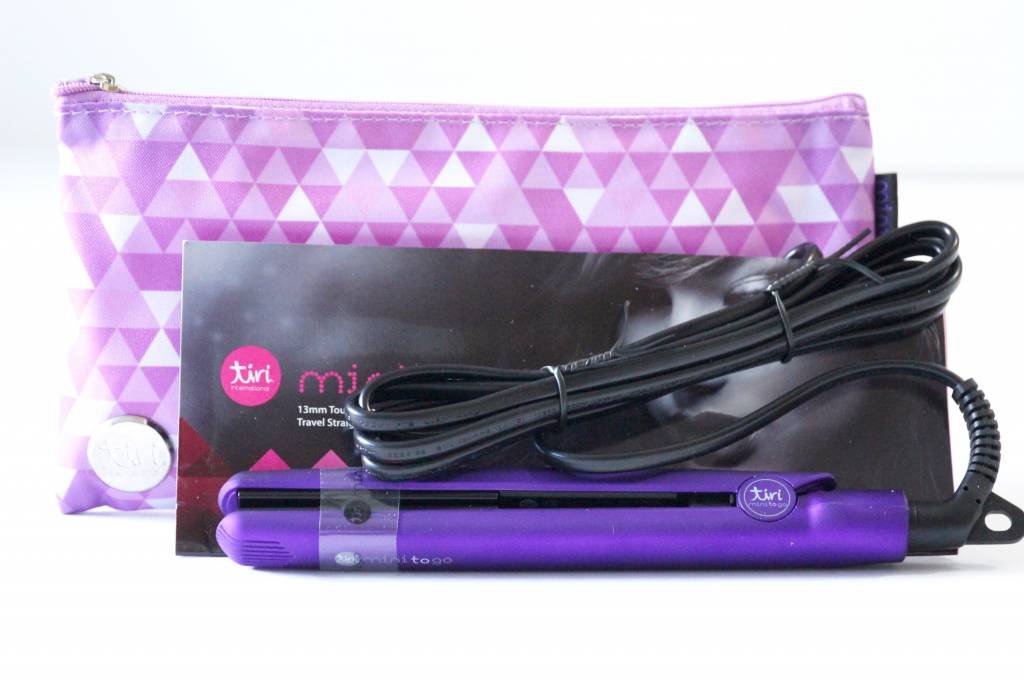 Mini ToGo Hair Straightener – Wow, this is the first time in my 3 years of reviewing boxes that I have received a hair tool. They get major bonus points for this one.
Thoughts: Well, it's official, I am extremely impressed with my first Put A Box On It box. I only wish I had known about this box sooner. It's so nice to see yet another great lifestyle box based in Canada. I said it before, and I will say it again, this is the year for Canadian Subscriptions….mark my words. This month's box is valued at over $150, which is pretty amazing. I would definitely like to see a couple more boxes from them, but if first impressions count for anything……….let's just say this month's box definitely made a good one.
XOXO
Explore.
Save.
Enjoy!
Sign up for a free account on A Year of Boxes to receive exclusive offers, be added to our monthly mailing list, and much more! We are always adding features to improve the experience for our users, from their valuable feedback!
Join Today!