ScentBox Review April 2020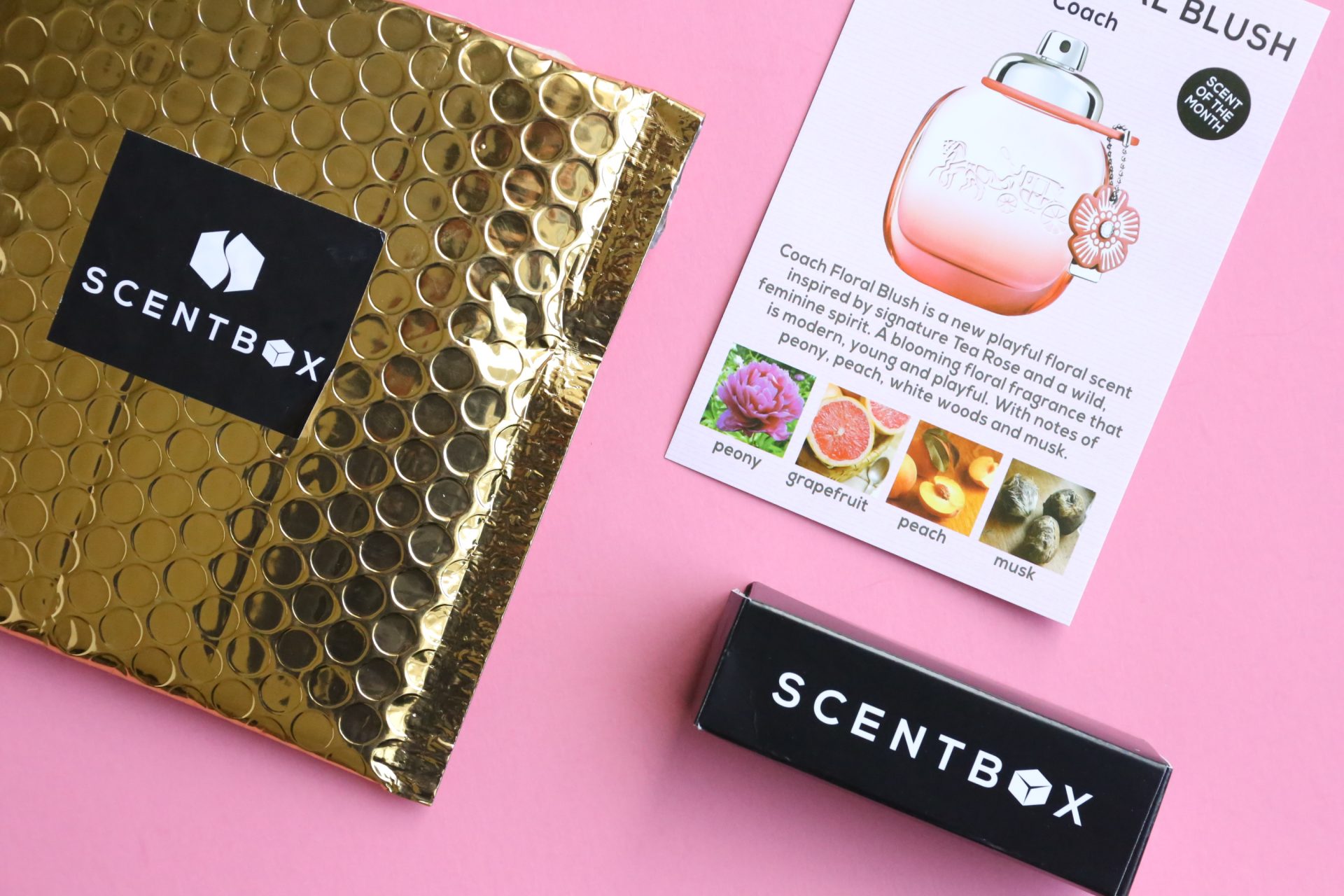 ScentBox is an affordable and fun way for members to seek out and sample wonderful new designer fragrances each and every month….only $14.95/mo. They kindly sent us this box for review.
ScentBox has been my go-to fragrance subscription for quite some time. There are a few different options when it comes to fragrances boxes but ScentBox always has, and always will be one of my faves. I think the price point is extremely reasonable, they have a ton of fragrances to choose from and we get a new travel case every month. Now…..if only they would let us choose the color of our travel case…..my life would be complete.
Subscription Details
Subscribe – Join today for as little as $14.95/mo (with free shipping). Go month to month & cancel anytime, they're not looking to tie you down, unless you're into that.
Choose Your Scents – Each month browse from over 850+ designer fragrances and choose one that you'd like to try, they'll send you a 30-day supply (0.27 oz / 8 ml) in an elegant refillable travel spray and keepsake box.
Monthly Deliveries – Sit back and revel as you go from extreme anticipation to utter ectasy as your monthly delivery arrives with your new fragrance.
Forget to Choose Your Scent? – Don't worry you won't end up empty handed. If by the cut-off date you forget to choose a designer fragrance one month, they will automatically send you the fragrance of the month. Each month they choose a different feminine and masculine fragrance that they showcase, you will be defaulted to this scent based off the scent preference you chose at signup.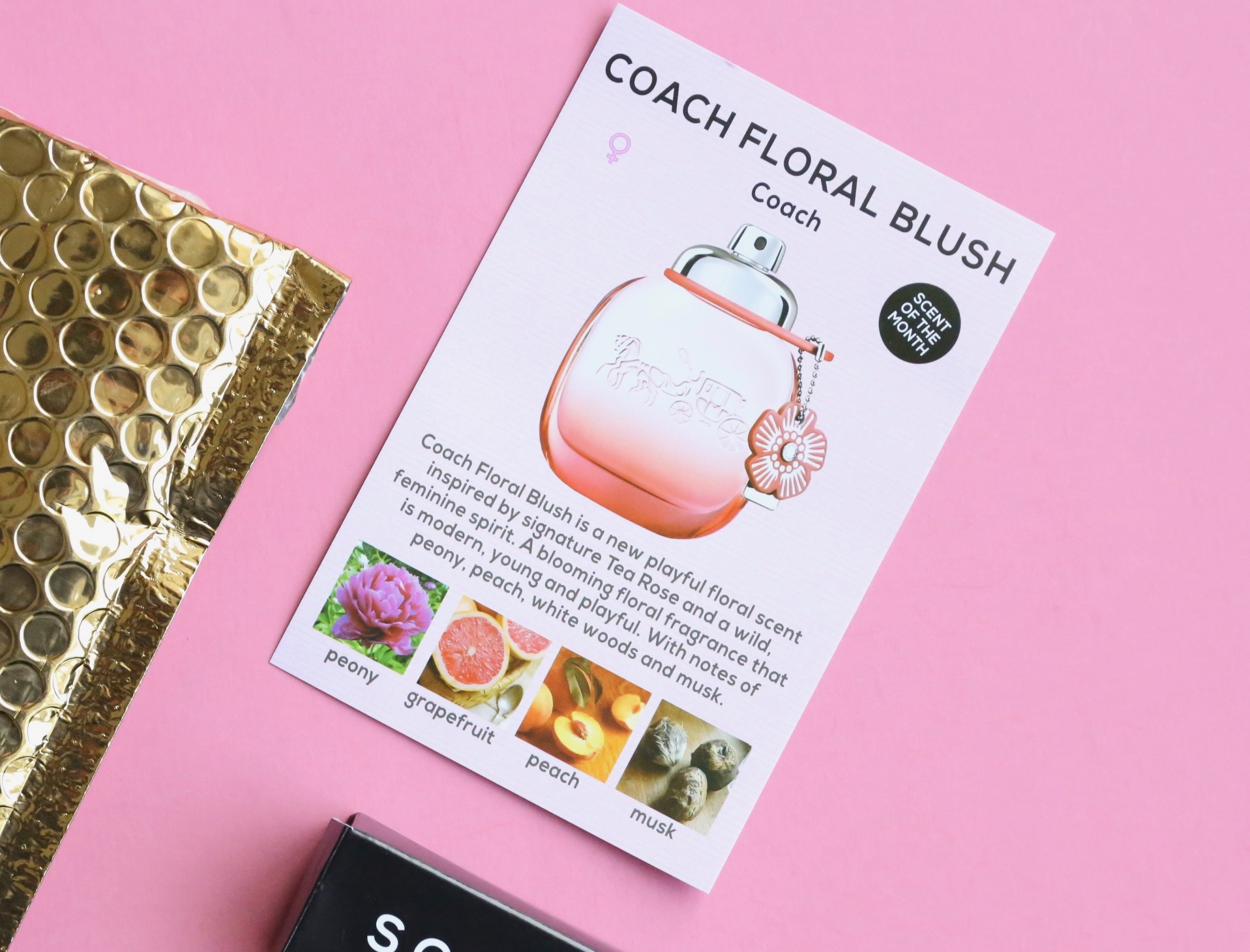 This month I chose my own fragrance by adding it to my fragrance calendar, but if I wouldn't have done that I would have received the fragrance of the month. For April it is Coach Floral Blush by Coach.
Here's a look at the fragrance I received in my April ScentBox:
DKNY NECTAR LOVE Donna Karan
DKNY Nectar Love by Donna Karan is a Oriental Floral fragrance for women. DKNY Nectar Love was launched in 2017. Top notes are grapefruit, mandarin orange, nectarine, yellow freesia and solar notes. Middle notes are jasmine, lily of the valley and mirabelle. Base notes are beeswax, cedar, vanilla, musk and neroli.
I know I added this scent to my fragrance calendar for a reason, but for the life of me I can't remember what that reason was. It may have been a scent of the month in the past, or it might have received really great reviews on the ScentBox website. Or…..it might have been the fact that it has notes of vanilla and musk. I have been loving that combo as of late. Vanilla is a favorite and Musk brings back lots of great memories.
ScentBox Review April 2020 – Final Thoughts
I always look forward to my ScentBox deliveries. Even if I don't end up loving the fragrance it's still a box I love to receive. It's fun testing out new scents each month. It's an inexpensive way to try multiple fragrances and it allows you to discover scents you may not have tried otherwise. This month's scent is lovely, but definitely not my fave. I'm still dreaming about my December fragrance – Vanille Abricot. I think I might take a few moments to browse the ScentBox website and see if I can find another scent (or two or three) similar to that one. Luckily I can sort the fragrances by notes, brand, personality, season, or occasion. It's actually quite fun and it adds even more value to the box.
PS – ScentBox would make an AMAZING Mother's Day gift!
-AYOB Sarah