ScentBox Review November 2020
ScentBox is an affordable and fun way for members to seek out and sample wonderful new designer fragrances each and every month….only $14.95/mo. They kindly sent us this box for review.
When it comes to beauty subscription boxes ScentBox is at the top of my list. It's such a great subscription and so reasonably priced. Last month I talked about all the new products they have added to their offering and shared with you the essential oil roller I ordered for October. This month I went with a fragrance because there are still a couple on my "must try" list.
Subscription Details
Subscribe – Join today for as little as $14.95/mo (with free shipping). Go month to month & cancel anytime, they're not looking to tie you down, unless you're into that.
Choose Your Scents – Each month browse from over 850+ designer fragrances and choose one that you'd like to try, they'll send you a 30-day supply (0.27 oz / 8 ml) in an elegant refillable travel spray and keepsake box.
Monthly Deliveries – Sit back and revel as you go from extreme anticipation to utter ectasy as your monthly delivery arrives with your new fragrance.
Forget to Choose Your Scent? – Don't worry you won't end up empty handed. If by the cut-off date you forget to choose a designer fragrance one month, they will automatically send you the fragrance of the month. Each month they choose a different feminine and masculine fragrance that they showcase, you will be defaulted to this scent based off the scent preference you chose at signup.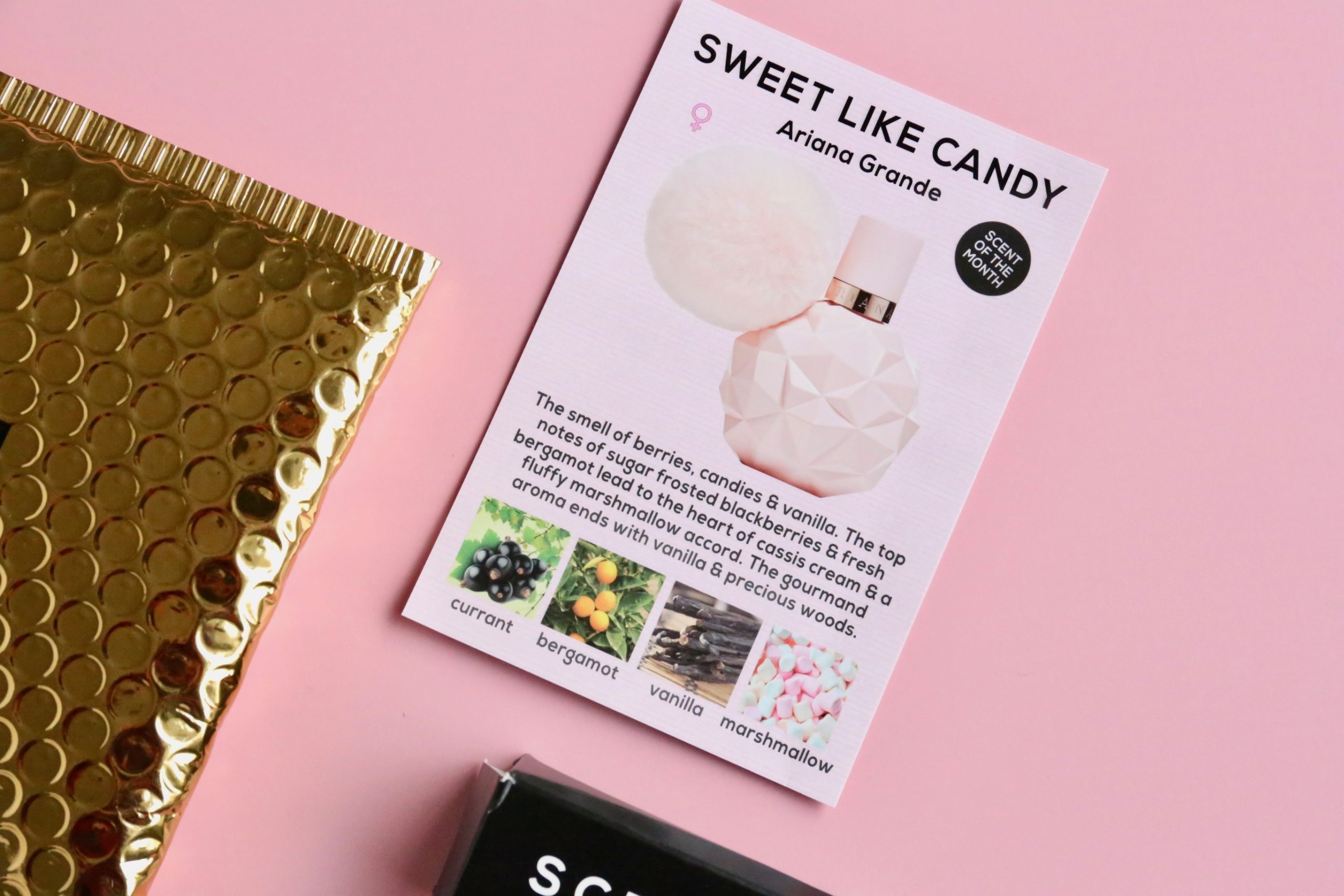 Here's a look at the product I chose for my November ScentBox….
Vanille Extreme Comptoir Sud Pacifique
Thirty years ago, Comptoir Sud Pacifique was one of the first luxury fragrance houses to bottle paradise and introduce pure, Tahitian Vanilla to the world. Comptoir Sud Pacifique continues to intoxicate the senses with amazing vanilla blends with Vanille Extreme, a sweet, warm, spicy fragrance that embodies all the richness and sensuality of pure vanilla.
This warm, vanilla scent is everything I hoped it would be. It's my third fragrance from Comptoir Sud Pacifique and I have loved them all! My favourite is still the Vanille Abricot but this is a very close second. It has a little more spice and warmth than the Vanille Abricot while still having the perfect amount of sweet vanilla. I absolutely love it!
ScentBox Review November 2020 – Final Thoughts
My November ScentBox selection is the perfect example of why I love this subscription so darn much. If it weren't for ScentBox I never would have discovered Comptoir Sud Pacifique, and I never would have been able to sample three of their amazing vanilla fragrances. I'm very picky when it comes to vanilla scents, they need to be sweet and warm and they can't have any floral notes. The Vanille Extreme is exactly what I was looking for and it's definitely one of my favorite ScentBox deliveries to date……along with the Vanille Abricot and the Vanille Coco, all of which I would highly recommend!
-AYOB Sarah