Simple Loose Leaf Review March 2018
Experience 48 different teas in a year. Simple Loose Leaf is a monthly subscription that delivers four samples of hand packaged loose leaf teas: a black tea, a green tea, an herbal tea, and one other. Each pouch comes with 10g of tea, and you can order more from their tea shop if you like what you tried. Classic and decaf subscriptions are available and start at $9/mo.
What Came in March's Box:
March's box came with the following blends: Blood Orange Herbal Tea, Blue Lady Grey Tea, Genmaicha Green Tea, and QiLan Oolong. Each pouch is labeled with the tea's origin, caffeine level, and brewing instructions. The box also came with four reusable organic linen tea filters, and a brochure with information on the different teas. All of this arrived in a box, with a lovely purple label, instead of a package in order to keep the tea from arriving smooshed.
A Closer Look at Each tea: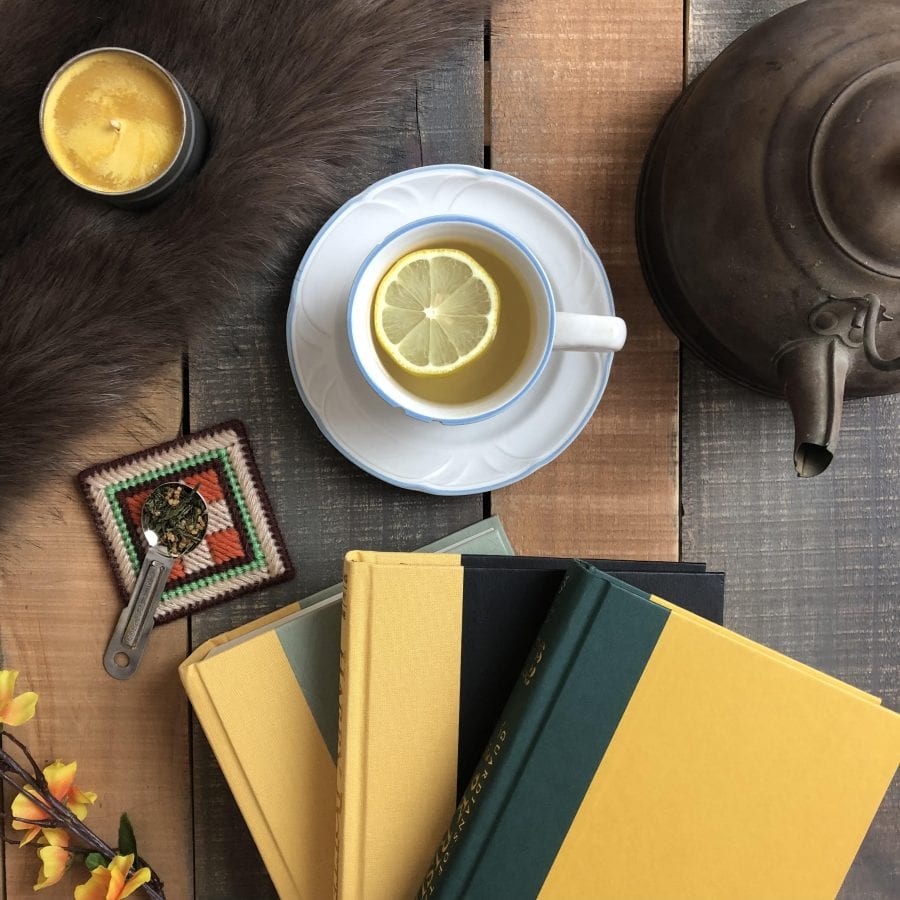 Genmaicha
I started with Genmaicha; origins from China. Its ingredients include bancha green tea, popped corn and toasted hulled rice kernels. I drink green tea almost every day so I was looking forward to this one the most. The tan and green colors in this blend were beautiful, but it tasted like I was drinking popcorn. I did not enjoy the aroma of kernels; however, it did suddenly put me in the mood for a trip to the movie theater.
Blue Lady Grey
Next I tried Blue Lady Grey; origins from China. Its ingredients include whole leaf black, blue mellow blossoms, lavender flowers, and bergamot. I had high hopes for this one because I enjoy breakfast blends. The first thing I noticed about this tea was the aroma. This is going to sound weird, but the aroma reminds me of Fruity Pebbles. I really liked the taste of this black tea.
QiLan Oolong
Then I tried QiLan Oolong; origins from China. This one smells and tastes like your standard tea. I paired it with lemon and found it really yummy.
Blood Orange Herbal
Last I tried Blood Orange Herbal; origins from South Africa. Its ingredient included rooibos, orange peel, hibiscus, rosehips, apple pieces, safflowers, and rose petals with orange, vanilla, and lemon flavor. I was really excited to try this one because of the beautiful pink and purple colors in the blend. Unfortunately, I didn't like the taste of this one, but it smells like fresh pastries from a bakery.
Simple Loose Leaf Review March 2018 – Finally Thoughts
This is a really cool subscription for tea enthusiasts! It's was nice to sample new teas and to break away from my usual green tea with honey. As I finish up this blog post, I'm sipping my second cup of QiLan Oolong.
GirlsInBooks – https://girlsinbooks.wordpress.com