Simply Earth Review September 2021
Simply Earth is a monthly subscription for quality essential oils. Each month they deliver four simply pure essential oils, extras, and easy recipes, curated around a specific theme. Simply Earth helps you "create a healthy and chemical free home for your family". They kindly sent us this box for review.
Can I just say how excited I am that it is September?! This is my absolute favorite time of year. It's about this time that I feel the need to clean, decorate, get cozy, and diffuse ALL the oils! My September Simply Earth box arrived at the perfect time and has me itching to get out all my fall oils!
Subscription Details
What You Get: Each month you get all the ingredients, containers, and extras you need to make 6 natural recipes… delivered to your doorstep.
Cost: $39 per month
Coupon Code: Use code AYEAROFBOXESFREE to receive a $40 GC with your first order! – CLICK HERE
Here's a peek at the items we received in the September Simply Earth box…..
Recipe Cards
This month we received recipe cards for the following:
Sweet Dreams Floral Candle
Citrus Wax Sachet
Ice Cream Candle
Sweet Memories Roll-On
Autumn Days Diffuser Blend
DIY Fall Scented Pinecones
My absolute favorite recipe this month is the Autumn Days Diffuser Blend. I have it in my diffuser as we speak and it will most likely be my go-to blend for the next few months.
Sticker Labels
The fact that they include sticker labels in every box makes me so darn happy. And I especially love the labels for the top of my essential oil bottles.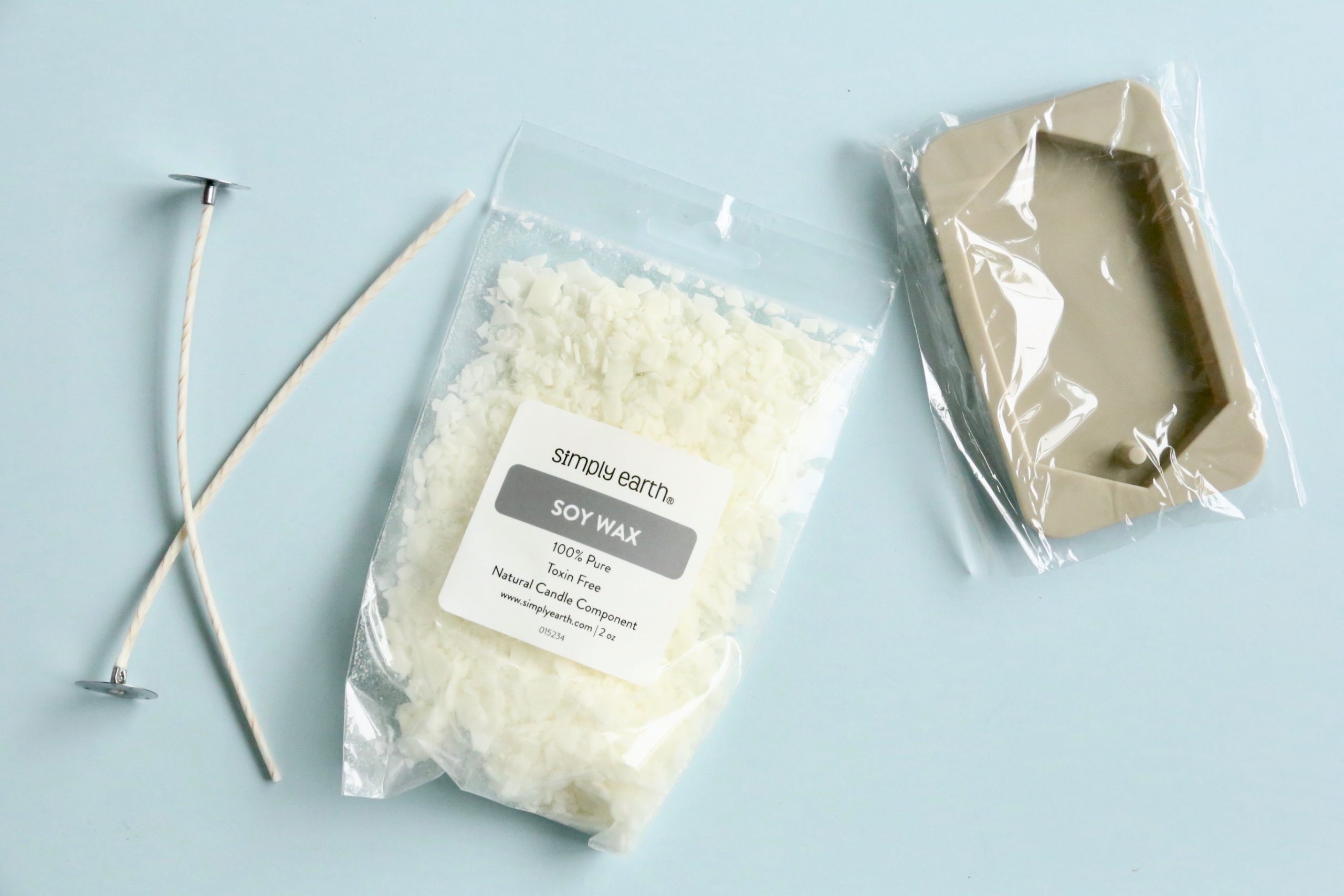 Extras
This month we received the following items to use with the recipes….
2 braided cotton wicks
wax sachet mold
soy pillar wax
Sweet Dreams
Sweet Dreams is our kid-safe blend to give your child a natural nudge towards bedtime. It's made up of kid-friendly essential oils that will help calm and relax your child. This synergy is a great addition to any child's bedtime routine to get them settled and ready for some sweet dreams.
Uses:
Details:
Ingredients: Lavender, Marjoram, Frankincense, Cedarwood (Himalayan), and German Chamomile Essential Oils
Coffee
The coffee plant was discovered in 11th century Ethiopia and spread to the Arabian peninsula in the 14th century. Coffee has white flowers with cherry-like fruit that smells similar to jasmine. Soon after its discovery, coffee was found to have medicinal properties by boiling it in water.
Uses:
Blood Orange
Perfect for calming down any nervous apprehensions, the flowers of the Blood Orange are commonly used in bridal bouquets and wreaths to avoid those pre-wedding jitters.
Uses:
uplifts
soothes
cleans
stimulates
Cinnamon
Ancient middle eastern cultures used Cinnamon Leaf for colds, flu, digestive issues, menstrual complaints, and as a general stimulant. Believed to be one of the oldest plants on Earth, it is still very popular for its various health benefits.
Uses:
warms
uplifts
soothes
repels insects
Simply Earth Review September 2021 – Final Thoughts
The September Simply Earth theme is Candle Making. It will help us use essential oils to make our home super cozy. I love this theme for September because even though it's still quite warm outside, I am craving cool mornings, and cozy evenings spent at home. I love the Sweet Dreams blend they included this month as it is something I will use on a regular basis, and I also really love that we received cinnamon and orange as I use both of these oils on a regular basis this time of year. Once again Simply Earth has done an amazing job. I can't recommend this box enough.
-AYOB Sarah