SinglesSwag Review April 2020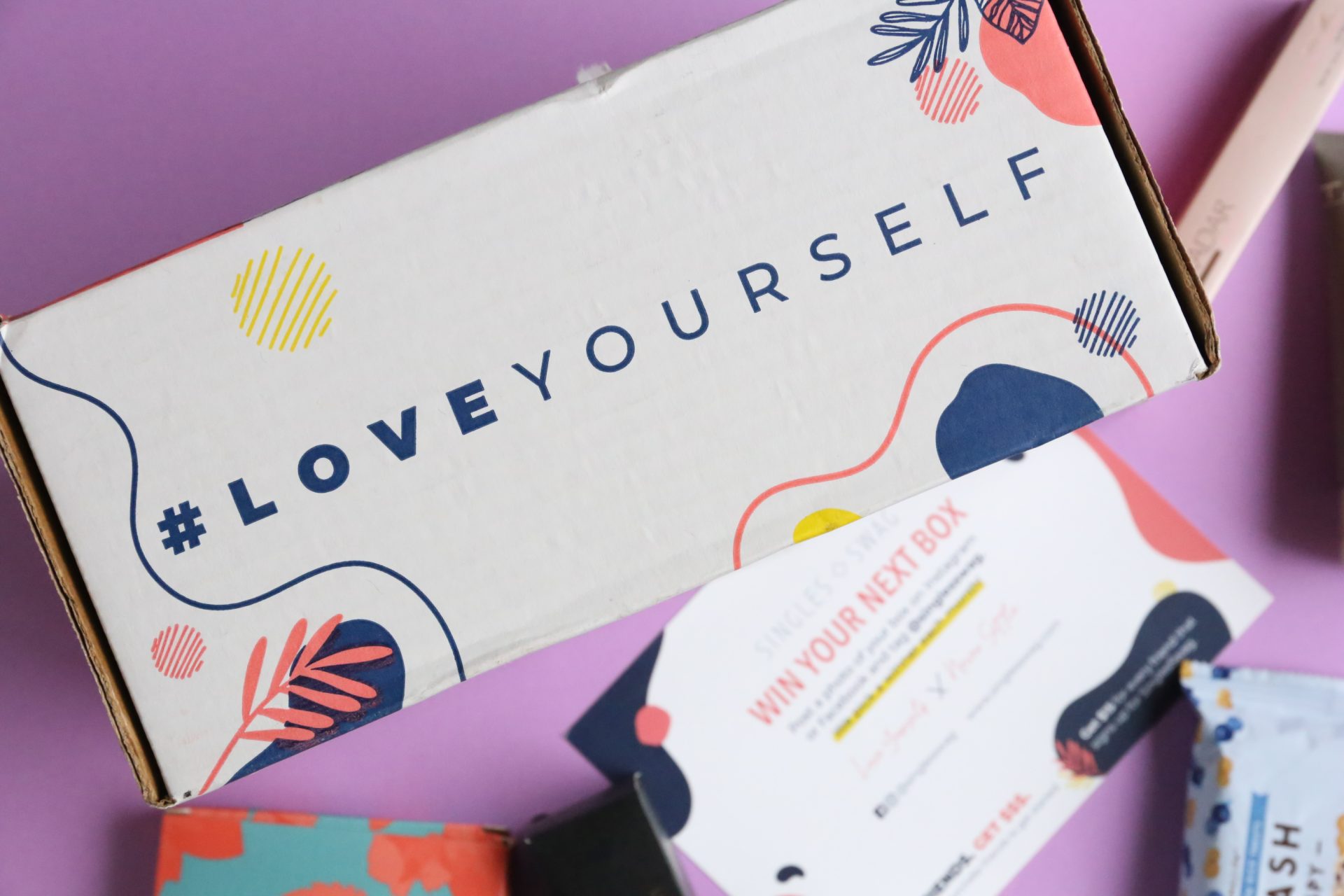 SinglesSwag is a fun, stylish monthly surprise for amazing single women! They do not subscribe to any societal or cultural expectations on women. They believe a woman's happiness is determined by her outlook and attitude, not her relationship status. They love to make women look and feel beautiful while empowering and inspiring them. They kindly sent us this box for review. 
It's time for another SinglesSwag review, one of my all-time favorite lifestyle subscription boxes. I have been reviewing SinglesSwag for quite some time and have come to appreciate the consistency, quality, value and price point. I love their marketing, I love the brands they work with and I love the curation. You really can't go wrong with a subscription to SinglesSwag.
Subscription Details
The Box: SinglesSwag
What You Get: Once a month, you'll receive a beautifully designed box packed full of exciting full-sized products, right at your doorstep. The retail value of the box will always be MORE THAN TRIPLE the cost of the box – guaranteed. It's as simple as that!
Subscription Options:
SinglesSwag: receive 5-7 full-size products every month
SinglesSwag Petite: receive 3-4 full-size products every month
Here's a closer look at the items we received in the April SinglesSwag box….
Gen3 Mosaic Jewelry and Trinket Tray ($28)
Use this versatile, decorative accent piece to store all your favorite jewelry and trinkets or in the kitchen as a butter serving dish. Hand wash and dry with a soft cloth.
This little trinket tray just might be one of my favorite trays to date. I have received quite a few over the years and I love this one for the size, the neutral colors and the simple design. I also like that I can use it as a butter serving dish. Multi-tasking products are my fave!
Manna Kadar Beauty Bloom Volumizing Mascara ($29)
This mascara delivers an intense lengthening and volumizing effect to your lashes. Its cruelty-free formula has a built-in primer that grabs those hard to reach lashes. A round tip ensures an easy, clump-free application.
When it comes to makeup products mascara is the one I appreciate receiving the most. I don't wear makeup often but when I do it always includes mascara and blush. This will be going in my makeup bag ASAP.
Canyon Moon Studio Soy Wax Candle ($16)
This all-natural, slow-burning candle in a decorative tin has a clean and alluring floral and aromatic scent.
I LOVE receiving candles in my subscription boxes, as you all know, but to be totally honest I'm not a huge fan of this one. The scent is a little too floral for my liking, but it will make a great gift for someone who appreciates a good flowery fragrance.
Dime Beauty 100% Pure Hyaluronic Acid Serum ($28)
This replenishing serum captures the beauty of clean skincare. Concentrated hyaluronic acid instantly quenches thirsty skin, boosting bounce and delivering intense hydration where it's needed most. As seen in Vogue, Vanity Fair and Hypebae. Made in the USA.
I love a good serum and use one daily under my face oil. I'm almost out of my current serum and don't plan on making a trip to the store to purchase more so this arrived at the perfect time. Come to think of it, I probably couldn't purchase my regular serum even if I wanted to. I usually get it at the mall, and the mall is of course closed. Therefore, this Dime Beauty Serum is much needed and much appreciated.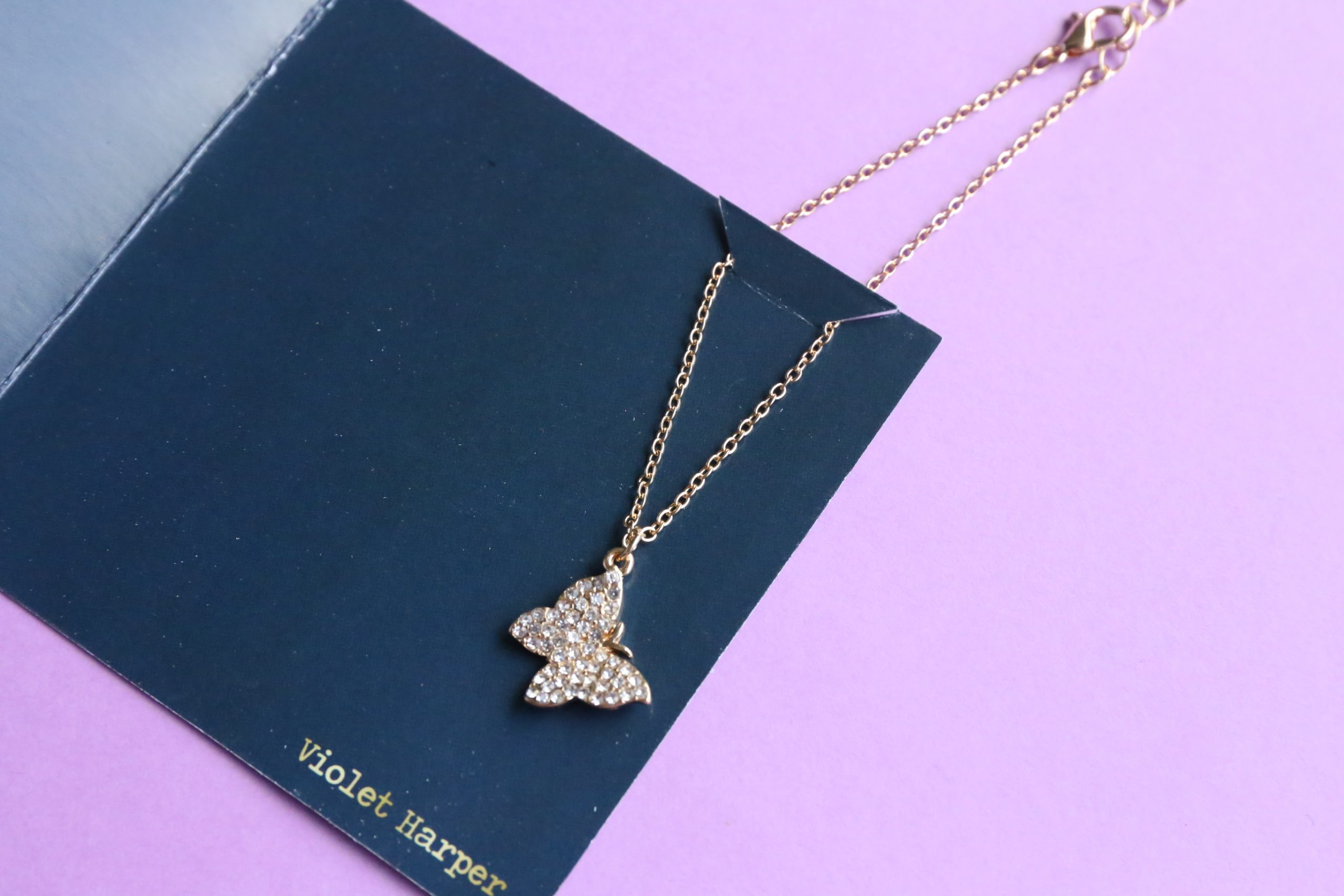 Violet Harper Pave Butterfly Bracelet ($60)
Add style and elegance to your collection with this chic, delicate bracelet with a pave-accented butterfly charm. Bracelet measures 7″ with a 2″ extender and lobster clasp closure.
Oh my goodness! How fun is this bracelet?! I am absolutely in love with the butterfly charm. Now, if it was a necklace instead of a bracelet (which I don't wear often) I would be tempted to say this was one of my favorite jewelry pieces from SinglesSwag to date.
Tarocco Naturale Hydrating Hand Cream ($22)
This velvety hand cream loaded with volcanic minerals, Sicilian oranges and natural oils soothes and protects skin, leaving it silky smooth and bursting with vitality. For a deep hydrating experience, massage into hands and fingers, especially the cuticle area.
It's crazy how much I have been using hand cream the last few weeks. My hands are unbelievably dry from washing them so much. I now make sure to have hand cream by every sink in the house, as well as my car, purse and diaper bag. This Tarocco Naturale hand cream will come in handy. I'm very happy to have received it.
Floss My New Favorite Lip Gloss ($16)
My New Favorite Lip Gloss is just that. It's not glittery, not sticky, and not grimy. This is the gloss you'll take everywhere. It's hydrating, long-lasting and comfortable to wear. Use it alone for a semi-sheer wash of color or over lip color for added shine.
I love that this lip gloss isn't sticky or glittery, I just wish it was a different color. I would love if it had just a hint more pink or red. Other than that I really like the formula.
Smashmallow Smash Crispy Blueberry Crumble ($4)
Crunchy, chewy and ooey gooey, this epic smash up is made from high-quality simple ingredients and is too delicious to not immediately devour. Gluten, dairy, soy and nut free.
VERY excited to try this Smashmallow. We have received these before so I felt the need to actually do a little research this time around. I found out that they have a few different snacks – Smash Mallow, Smash Crispy and Smash Gummy, each of which come in a few different flavours.
SinglesSwag Review April 2020 – Final Thoughts
The April SinglesSwag is absolutely lovely, it just doesn't stand out as much as some of the previous boxes. I will get use out of most, if not all, of the products which makes it a great box I think it is just missing the wow factor. Don't get me wrong, it's still an amazing box when you take in to consideration the value, the brands and the variety of products but I think I am going to like the May box better (I already peeked at some of the spoilers).
-AYOB Sarah
Explore.
Save.
Enjoy!
Sign up for a free account on A Year of Boxes to receive exclusive offers, be added to our monthly mailing list, and much more! We are always adding features to improve the experience for our users, from their valuable feedback!
Join Today!