SinglesSwag Review April 2023
SinglesSwag is a fun, stylish monthly surprise for amazing single women! They do not subscribe to any societal or cultural expectations on women. They believe a woman's happiness is determined by her outlook and attitude, not her relationship status. They love to make women look and feel beautiful while empowering and inspiring them. They kindly sent us this box for review.
Subscription Details
What You Get: Once a month, you'll receive a beautifully designed box packed full of exciting full-sized products, right at your doorstep. The retail value of the box will always be MORE THAN TRIPLE the cost of the box – guaranteed. It's as simple as that!
Subscription Options:
SinglesSwag: receive 5-7 full-size products every month
SinglesSwag Petite: receive 3-4 full-size products every month
Here's a closer look at the items we received in the April SinglesSwag box….
SinglesSwag is a super fun subscription that is filled with a variety of items and always has the best value. Here's a closer look at the items we received in the April SinglesSwag box….
VIOLET HARPER – Elana Link Necklace + Earring Set ($55.00)
I absolutely love this set! Best one yet in my opinion. The weighty gold-plated necklace adds an instant touch of glamour to any outfit, while the hammered earrings are the perfect complement. I've worn this set both during the day and out at night, and have received so many compliments on it. The necklace length is adjustable with the 4″ extender, which is great for customizing the fit.
SEA OF FLOWERS – Mini Pads of Color – ($6.00)
As someone who loves to color, I'm always on the lookout for new books to try and this mini pad is lovely. The tear-out pages are a great feature, making it easy to take one or two with me on the go. The designs are intricate and beautiful, and the paper quality is great for colored pencils or gel pens. I find coloring to be a great way to relax and unwind, and these mini pads are the perfect size for a quick creative break.
SUNSET PARK – Metro Weave Lavender Candle ($20.00)
I'm a huge fan of candles and this Lavender Candle smells divine. The scent is clean and floral, not overpowering at all. The candle burns evenly and the decorative tin adds a nice touch to any room. I love that it's made with all-natural ingredients, and that it burns slowly so I can enjoy it for longer. Overall, a lovely candle that I'll definitely be repurchasing.
VERDETTA – Aqua Bouncy Mask ($32.00)
I've been on the hunt for a new face mask, and the VERDETTA Aqua Bouncy Mask definitely exceeded my expectations! The rose water and raspberry extract give it a delicious scent, and my skin felt instantly hydrated and refreshed after using it. I love that it only needs to sit on the skin for 5-10 minutes, making it perfect for a quick self-care session. The mask is also easy to rinse off and leaves my skin with a healthy glow. Highly recommend giving it a try!
GLOW ON 5TH BEAUTY – Simply Glowing Vitamin C Serum ($34.00)
This Vitamin C Serum is a lightweight formula that promotes a natural glow and evens out skin tone. I found it absorbed quickly and left my skin feeling soft and hydrated, making it a great addition to my skincare routine.
KIND-HEROES BAR – Extra Dark Chocolate Nuts & Sea Salt – $4.00
This chocolatey bar is so delicious and truly a guilt-free treat that supports military heroes. The dark chocolate is rich and indulgent, and the nuts and sea salt give the bar a satisfying crunch and salty-sweet flavour.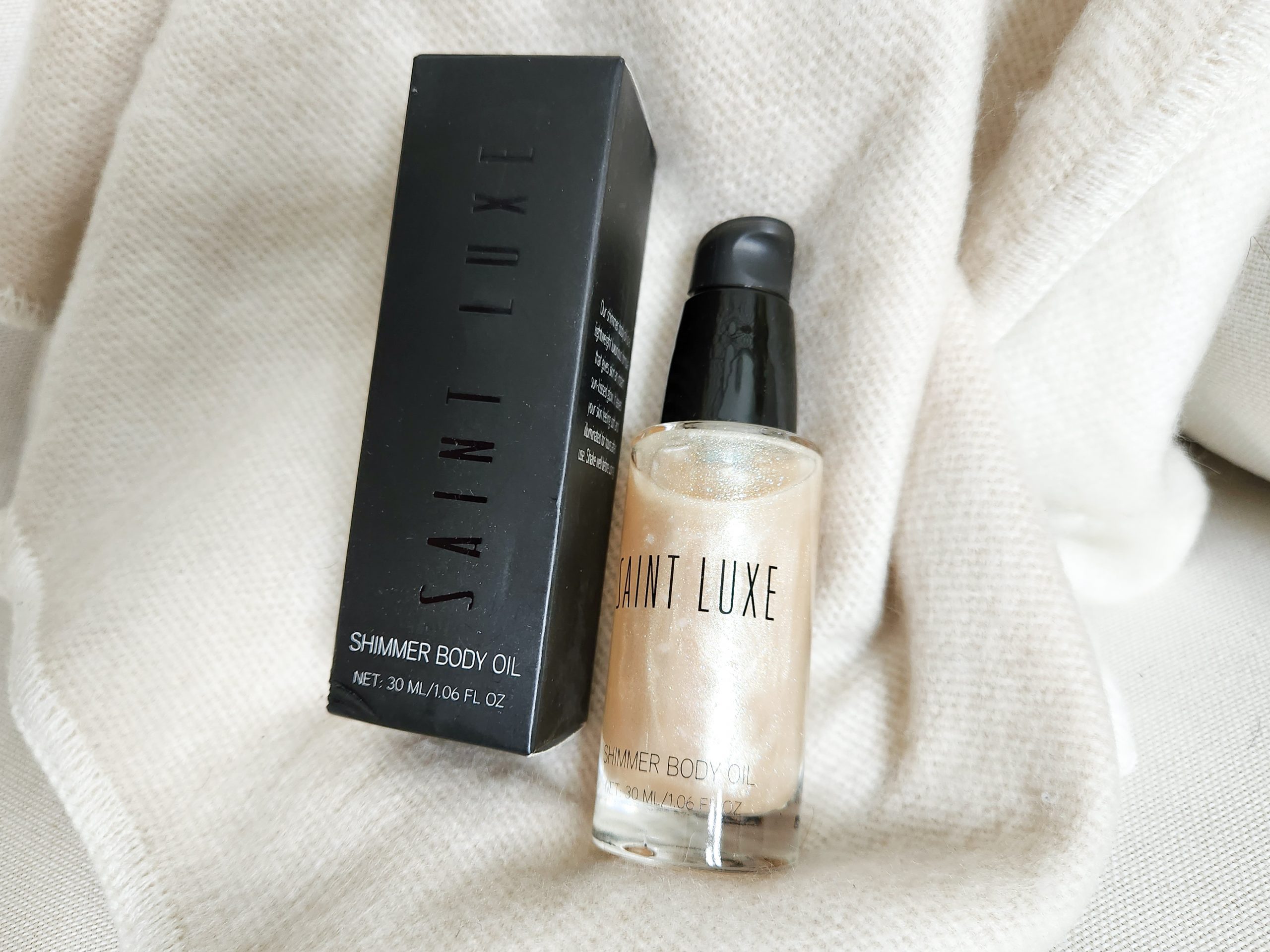 SAINT LUXE – Shimmer Body Oil ($32.00)
This is the perfect summer product! The Shimmer Body Oil is a luxurious and lightweight formula that gives my skin a gorgeous sunkissed glow. The vanilla scent is subtle and pleasant, and the formula leaves your skin feeling soft and moisturized for hours.
MCoBeauty – Mermaid Glow Highlighter ($18.00)
The MCoBeauty Mermaid Glow Highlighter has five universally flattering shades that blend together to create a luminous finish. It's finely-milled and easy to apply, making it a great value for the price. However, I don't know if I personally like the combination on my skin.
SinglesSwag Review April 2023 – Final Thoughts
In conclusion, I must say that I am thoroughly impressed with the quality of the products included in this month's SinglesSwag subscription box. The MCoBeauty Mermaid Glow Highlighter is so fun and colourful! Overall, the variety of products included in the box makes it so there is something for everyone to enjoy. I highly recommend SinglesSwag to anyone looking for a fun and convenient way to try out new and exciting beauty products. I can't wait to see what is inside May's box!
Kylie Smith – http://www.instagram.com/kyliesmithable