SinglesSwag Review February 2020
SinglesSwag is a fun, stylish monthly surprise for amazing single women! They do not subscribe to any societal or cultural expectations on women. They believe a woman's happiness is determined by her outlook and attitude, not her relationship status. They love to make women look and feel beautiful while empowering and inspiring them. They kindly sent us this box for review. 
I have been waiting for my February SinglesSwag to arrive and wouldn't you know…..it arrived at the perfect time – Valentine's Day! As soon as I saw the February SinglesSwag spoilers it was all I could think about. I knew it would make an amazing little gift to myself for V-Day and it's almost like the SinglesSwag team planned the delivery date…..it couldn't have been more perfect.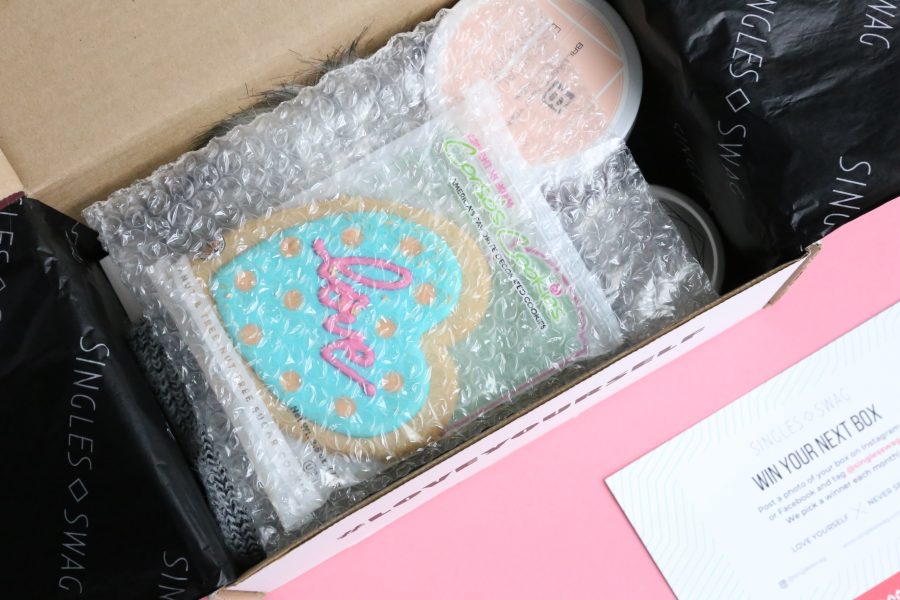 Subscription Details
The Box: SinglesSwag
What You Get: Once a month, you'll receive a beautifully designed box packed full of exciting full-sized products, right at your doorstep. The retail value of the box will always be MORE THAN TRIPLE the cost of the box – guaranteed. It's as simple as that!
Subscription Options:
SinglesSwag: receive 5-7 full-size products every month
SinglesSwag Petite: receive 3-4 full-size products every month
Here's a closer look at the items we received in the February SinglesSwag box….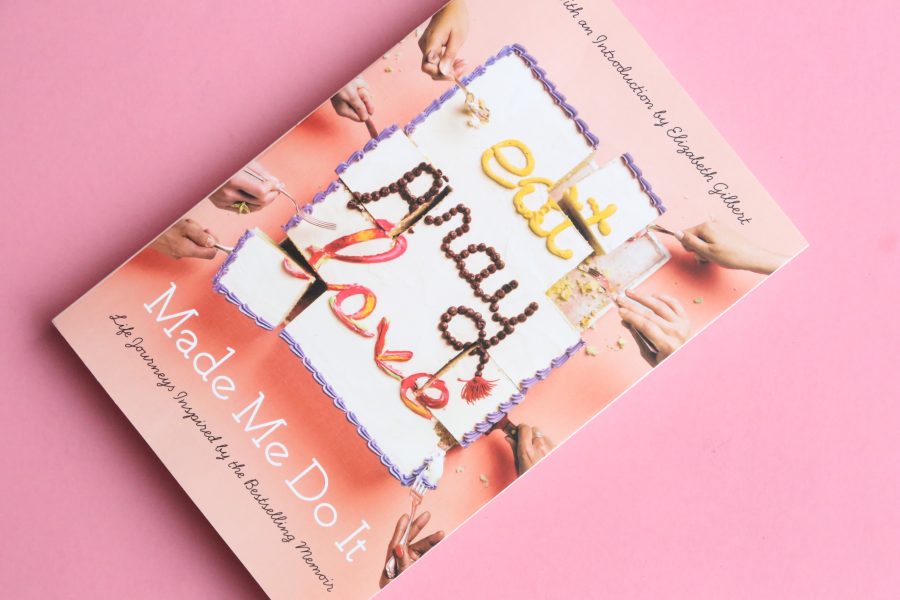 Eat Pray Love Made Me Do It ($16)
This New York Times bestseller showcases true stories inspired by one of the most iconic and beloved, best-selling books of all time, Eat Pray Love. This candid and captivating collection recounts a diverse range of experiences and journeys – sometimes hilarious, sometimes heartbreaking, but always deeply inspiring.
Out of all the books we have received in SinglesSwag over the years, this is the one I am most excited about. I LOVED Eat Pray Love the movie so I can only imagine that the same will apply here. I'm excited to read true stories inspired by the iconic book.
Apparently there are 50 stories in total which makes it the perfect book to sit down when I have a few moments to spare……when I need a break from work….or while baby is taking a nap.
Goddess by Manna Kadar Refreshing Face Mist ($24)
Soothe and refresh tired skin with this hydrating mist designed to wake up and moisturize your skin, to provide a fresh, healthy look all-day long. Mist can be applied prior to makeup application as a hydrating base or on top of makeup.
Typically I'm not a fan of face mists, but with that being said, my skin has been dry and tired as of late. I'm in the last few weeks of my pregnancy and I feel like it is starting to take a toll on my skin. The idea of a hydrating mist that will give my skin a little boost sounds so nice right about now. I should also mention that it has the most amazing scent. I can't quite put my finger on what it is, but it's lovely nonetheless.
Lily Sky Bracelet Set with Charms ($58)
Perfect for work, weekend and everything in between, these chic, slip-on style bracelets with metal beads and accompanying charms will add style to your look all year round. Wear each bracelet individually or as a stack.
We receive a piece of jewelry in every SinglesSwag box and this is my favorite to date. No questions asked. I love the look of beaded bracelets stacked together. They are easy to throw on, comfortable and there's no need to adjust the size.
The marble beads are my favorite, but I also love the white bracelet – it has a charm that says "you are stronger than you think". The gold and navy bracelet is bigger than the other two so I may end up gifting that one.
Brilliance New York Repairing Hair Masque ($45)
This naturally, nutrient-rich hydration masque is designed to promote healthy, manageable and brilliant hair. The Argan Oil based formula quickly infuses your hair with Vitamin E and other fatty acids to renew muster and vitality to every strand.
Here we have a lovely hair masque perfect for hydrating dry hair after dealing with the harsh winter weather. I feel the need to pamper my skin and hair right about now so this will come in handy. You are to apply a generous amount to hair after shampooing, leave for 5-7 minutes and rinse.
Standup Socks I LOVE ME Crew Socks ($18)
Love your soles (insert winking emoji with tongue out) with these soft, comfy crew socks with a special message (from you – to you) on the bottom.
How adorable are these socks! Holiday-themed products will always have a place in my heart. Standup Socks is a new brand for me so of course I had to creep on their Instagram page……sadly I couldn't find it. Regardless, I'm happy to add a cute pair of Valentine's Socks to my collection.
PS – They say "I Love Me" on the bottom.
Corso's Cookies Heart-Shaped Cookie ($5)
Love yourself, while indulging in this delicious shortbread cookie, handmade in the USA. 
I am a sucker for holiday sugar cookies and this delicious little goody was the first thing I saw when I opened the box. Come to think of it, I love any kind of holiday treat, and it's just that much better when it comes with icing and adorable little polka dots. It's peanut and tree-nut free making it a nice little treat for lunch boxes…..unless you decide to keep it for yourself.
Blue Revival Knit Twist PomPom Beanie ($36)
Stay ultra cozy and on trend with this plush, stylish knit beanie with a fluffy faux-fur pompom on top.
I am in LOVE with this beanie! I tried it on the moment I opened the box and it is so darn cute! I'm quite picky when it comes to beanie hat as they don't always look good on me. But, this one is absolutely perfect. I love the fold at the bottom, I love the neutral color and I of course love the pompom. I already know this is going to be a new favorite.
SinglesSwag Review February 2020 – Final Thoughts
This is hands down my favorite SinglesSwag box to date. Everything about it is absolutely perfect. It arrived at the perfect time, it has the perfect mix of products and just the right amount of V-Day love. It put a smile on my face the moment I opened it thanks to the Valentine's Day cookie, the adorable pompom beanie, the wonderful book, the festive socks and the beautiful beaded bracelets. I also love the mist and the hair masque but not as much as I love the other items. SinglesSwag nailed it this month. I couldn't be happier.
-AYOB Sarah
Explore.
Save.
Enjoy!
Sign up for a free account on A Year of Boxes to receive exclusive offers, be added to our monthly mailing list, and much more! We are always adding features to improve the experience for our users, from their valuable feedback!
Join Today!