SinglesSwag Review October 2019
SinglesSwag is a fun, stylish monthly surprise for amazing single women! They do not subscribe to any societal or cultural expectations on women. They believe a woman's happiness is determined by her outlook and attitude, not her relationship status. They love to make women look and feel beautiful while empowering and inspiring them. They kindly sent us this box for review. 
SinglesSwag has been on the market since 2016, and I have been reviewing it since February of 2018. I remember loving this box the moment I saw it. I loved the idea behind it, the price point, the curation and the brands they worked with. Every single box I have received has been amazing and full of wonderful products. It's a subscription box that's definitely worth checking out.
Subscription Details
The Box: SinglesSwag
What You Get: Once a month, you'll receive a beautifully designed box packed full of exciting full-sized products, right at your doorstep. The retail value of the box will always be MORE THAN TRIPLE the cost of the box – guaranteed. It's as simple as that!
Subscription Options:
SinglesSwag: receive 5-7 full-size products every month
SinglesSwag Petite: receive 3-4 full-size products every month
Here's a closer look at the items we received in the October SinglesSwag box….
Way of Will Nail & Cuticle Cream ($22)
This anti-oxidant and emollient rich nail and cuticle serum infused with Vitamin E and Argan Oil is specially designed to moisturizer and hydrate nails while protecting the cuticles against dryness, damage and inflammation.
This arrived at the perfect time. I made the mistake of getting a gel polish manicure a couple months ago and my nails have paid the price. I've been making an effort to keep them as healthy and moisturized as possible the last little while so I try to keep a cuticle oil with me at all times.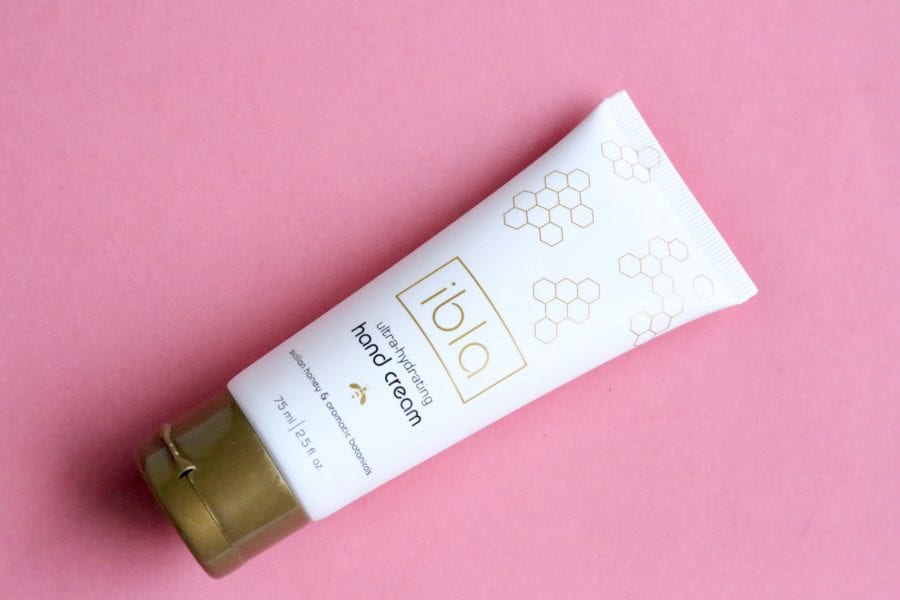 Ibla Hand Cream ($22)
This lush, moisturizing hand cream enriched with Sicilian honey which boasts anti-aging, antibacterial and moisture retaining properties, will leave your skin feeling silky smooth and bursting with vitality. For a deep hydrating experience, massage lotion into hands and fingers, paying close attention to the cuticle area.
Here we have a lotion to go with my new cuticle cream. I'm actually quite excited about it. My hands have been so dry as of late. I have no clue if it's the weather or the pregnancy (probably both) but regardless, I am happy to receive any sort of skincare product for my hands.
Brilliance New York Argan Oil Serum ($40)
Achieve that perfect salon finish every day with this lightweight, hydrating formula created and used by professional stylists. Perfect Finish delivers instant shine and long-lasting rejuvenation while nourishing your hair to the root. Apply to wet or dry hair.
I'm sensing a bit of a theme. Here we have another beauty product to help hydrate now that the cold weather is here. Everything (skin, nails, hair) needs extra moisture this time of year. My hair is usually pretty good, but I've definitely noticed a change over the last month. It's not as soft or shiny as it usually is so I will definitely test out this serum.
Indigo Authority Chain Bracelet ($68)
Add style ad elegance to your collection with this chic, delicate bracelet. Use the sliding clasp closure to adjust the tightness to wear loose or close to the wrist.
Typically I'm not much of a bracelet girl, but that's mostly due to the fact that I have child-size wrists and bracelets are always way too big on me. I like that this one is adjustable. It will definitely fit my tiny wrists and I think it is so pretty.
Vivian Rose Good Vibes Baseball Hat ($26)
Avoid harmful UV rays and look great while doing it with this durable, vintage-washed style baseball hat produced using premium cotton for a comfortable and luxurious look and feel. Use the adjustable metal back closure to ensure the most comfortable fit.
This was one of the spoilers I saw for the October box and it was love at first sight. I've been meaning to get a couple new baseball hats as they are the perfect accessory for bad hair days and just so easy to throw on. I LOVE the vintage style of this one and even though I would have preferred black or grey, the burgundy color is nice for Fall.
Trifle Cosmetics Liquid Glow ($24)
Just a touch of our liquid luminizer is enough to give your complexion a boom of rosy brilliance. Formulated with cocoa extract to hydrate and soften your skin. Vegan, 100% cruelty free, paraben free and hypoallergenic.
This is one of those items I always say I will test out but never do. I blame it on the fact that I am very lazy when it comes to makeup application, most days I don't wear any at all. But…..with that being said. My niece loves a good highlighter so this will be the perfect little gift for her.
The Decorated Cookie Co Sugar Skull Cookie ($4)
Trick or treat……yourself! Indulge in this delicious shortbread cookie handmade in the USA.
I am SO glad SinglesSwag didn't let the October holiday go by without providing something festive. This cookie rounds out the box nicely and is the perfect little halloween treat.
SinglesSwag Review October 2019 – Final Thoughts
The October SinglesSwag is pretty darn awesome. I love all the skincare items this month because my hands, nails and hair are in need of a little TLC. The baseball hat is something I will wear often and the fact that the bracelet is adjustable means it will actually fit my wrists. The October box has a total retail value of $208, which is pretty darn amazing, and we received the perfect mixture of items.
-AYOB
Explore.
Save.
Enjoy!
Sign up for a free account on A Year of Boxes to receive exclusive offers, be added to our monthly mailing list, and much more! We are always adding features to improve the experience for our users, from their valuable feedback!
Join Today!