Snakku Review January 2016
Snakku is one of the few Japanese snack subscription boxes that I will review on a regular basis. I receive quite a few requests to review other snack boxes from Japan but seeing as I'm not a huge fan of novelty snacks (and I run out of things to say about them) I have really only kept this one on the regular review roster.
If you aren't familiar with Snakku it is the ONLY Japanese snack subscription box that gets its snacks directly from local snack makers in Japan. They work directly with the Japanese snack makers, some of whom have been around for 100+ years!
The Box: Snakku
Cost: $38.95
What You Get: You can expect about 10-13 tasty snacks in every box! Also every order automatically enters you into our monthly Deluxe Box giveaway which has over $100 of premium Japanese snacks.
Ships to: US
Shipping Cost: FREE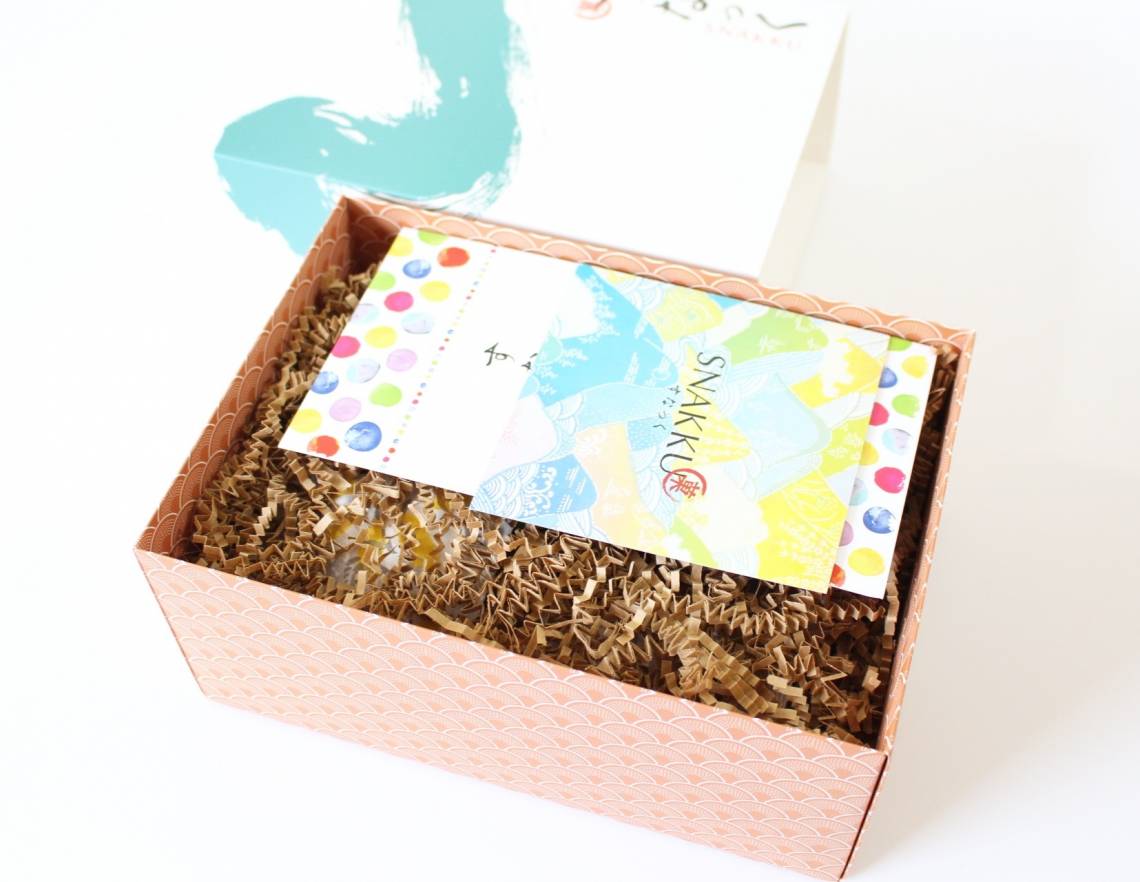 Every month Snakku features snacks from a different region of Japan. This month snacks come from a 386 year old snack shop in southern Japan, and as usual they all look pretty good. Nothing weird or scary in this box. That's the main reason I love it so much. I'm definitely not an adventurous snacker.
Tirolian – A roll cookie with cream filling – strawberry, chocolate, vanilla, coffee. This was the first snack I tried and I immediately fell in love.
Tirolian Hat – Wafer sandwiches with cream filling – lemon, strawberry, and coffee.
Tirolian Chococrunch – Mini waffle crunch cookies, dipped in rich chocolate and baked twice.
Yaki Imo – Mini cakes made with real stone-baked sweet potatoes.
Lemon Yogurt Candy – A dual layered candy, lemon on top and yogurt on the bottom.
Hanachidori – Made with bean paste, these little cakes come in two flavours – mellow white bean paste and rich yellow bean paste.
Kuromame Senbei – Rice crackers with black beans baked right into them.
Pretz Corn – Pretzel sticks in seasonal winter corn flavour.
Happy Turn – Sweet and salty rice crackers.
Thoughts: I don't know how they do it but Snakku always manages to find some amazing Japanese snacks. I tried the feature snack as soon as I was done taking photos and it just might be a new favourite….other than Pocky of course. I like that the snacks featured in this month's box all come from one snack shop, and I love that it has been around for 386 years, how amazing is that. Snakku continues to offer quality snacks, and they always keep it classy….just what I like to see.
XOXO
Explore.
Save.
Enjoy!
Sign up for a free account on A Year of Boxes to receive exclusive offers, be added to our monthly mailing list, and much more! We are always adding features to improve the experience for our users, from their valuable feedback!
Join Today!